Glass Crafting "Edo Kiriko Cooperative Association Showroom"
Published: September 11, 2023
※Prices are subject to change from those in effect at the time of the interview. Please contact the store directly for the latest information.
※"Edo Kiriko Cooperative Association Showroom" was relocated from Kameido Umeyashiki and reopened in June 2023, a 3-minute walk from exit A2 of Nishi-Oshima Station.
"Edo Kiriko Cooperative Association Showroom" which was founded by Edo Kiriko opened in June of 2023 is a shop operated by an association of workshops and artisans involved in the glass processing industry.
"Edo Kiriko" refers to glass products that have been subjected to the Japanese glass cutting process (Kiriko), which has been produced in Tokyo since the late Edo period to the present day. Kiriko processing involves pressing a metal rotating grindstone against the surface of the glass, along with an abrasive, to create grooves and polishing it to create a unique design.
In 1985, Edo Kiriko was designated as a Traditional Craft of Tokyo, and in 2002, it was also recognized as a Traditional Craft of Japan by the Minister of Economy, Trade and Industry.
It's the first time I'm visiting this kind of place, let's look around!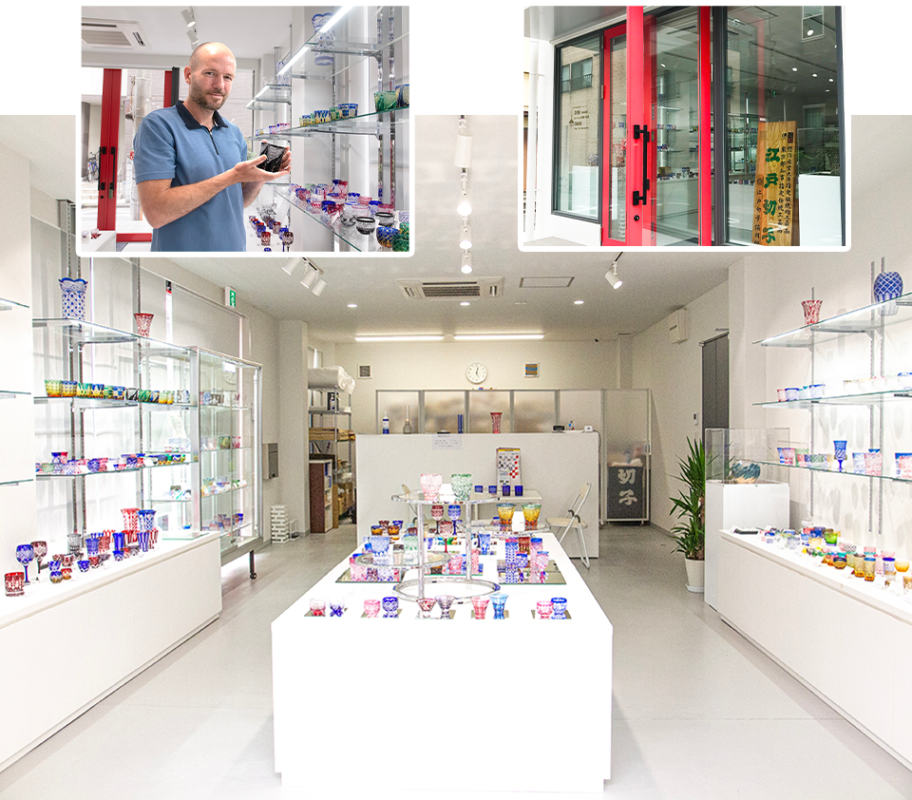 The area around Oojima where the showroom is located is a place where many glass products, including Edo Kiriko, are still produced, and it appears that Koto ward plays an important role in preserving and nurturing the tradition and craftsmanship of Edo Kiriko, serving as a hub for promoting its greatness. As soon as I stepped inside, there were rows of beautiful glasses, and I was amazed.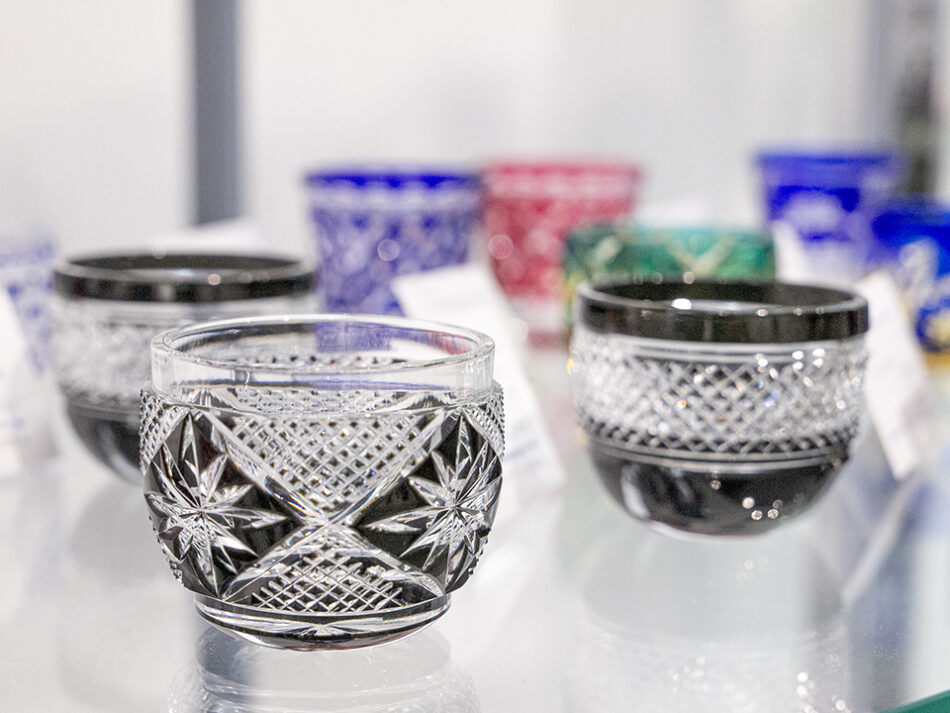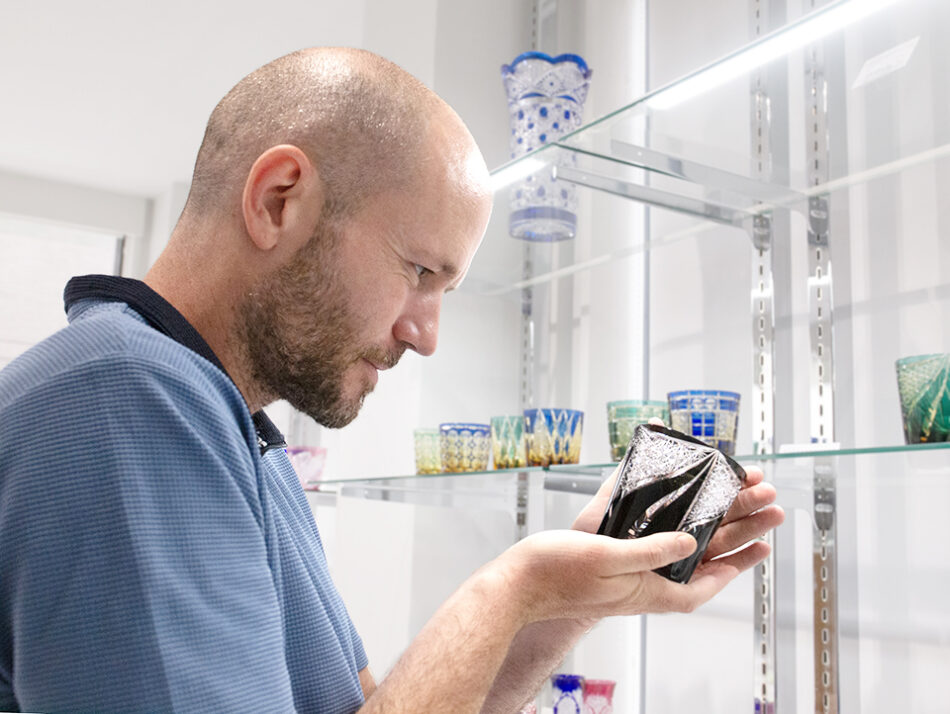 The delicate glass craft weaving its 200-year history.
"Edo Kiriko" is appointed as a traditional Japanese craft that has its origins starting in 1834 when glass surfaces were first engraved using emery. It has been crafting its history for nearly 200 years. It reminded me a bit of the beauty of Moroccan glassware, but I must say that the quality here is superior.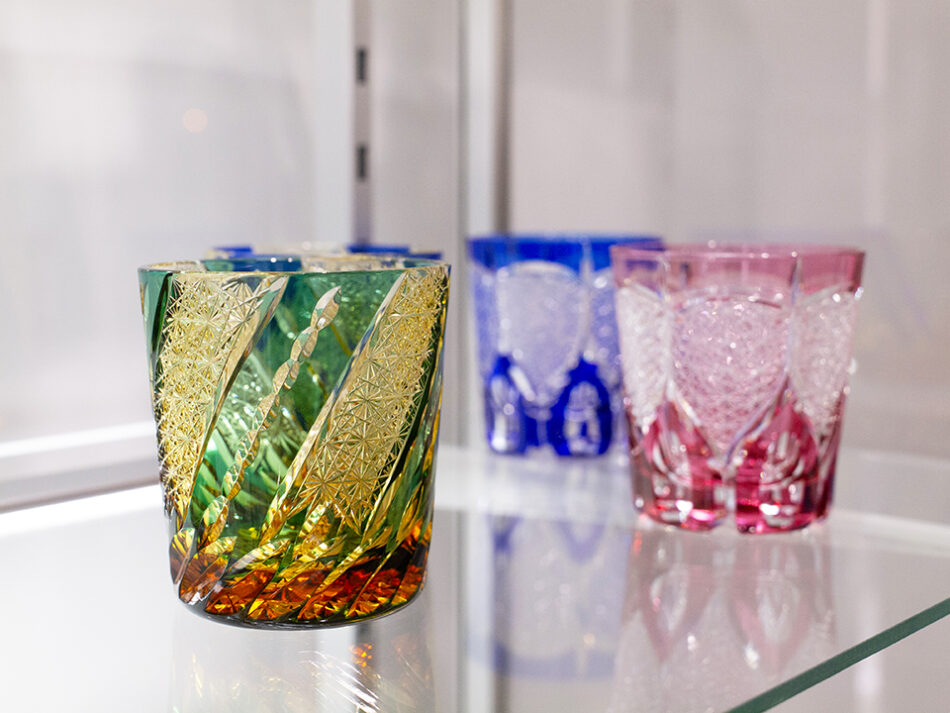 At the "Edo Kiriko Cooperative Association Glass Craft Showroom" you can not only purchase products but also view items created by various workshops and artisans. One of the unique features of the association's showroom is the ability to compare the different techniques and patterns that each workshop and artisan specializes in. I was very impressed by the quality of the detail. Drinking from such a glass must surely make the drink taste better!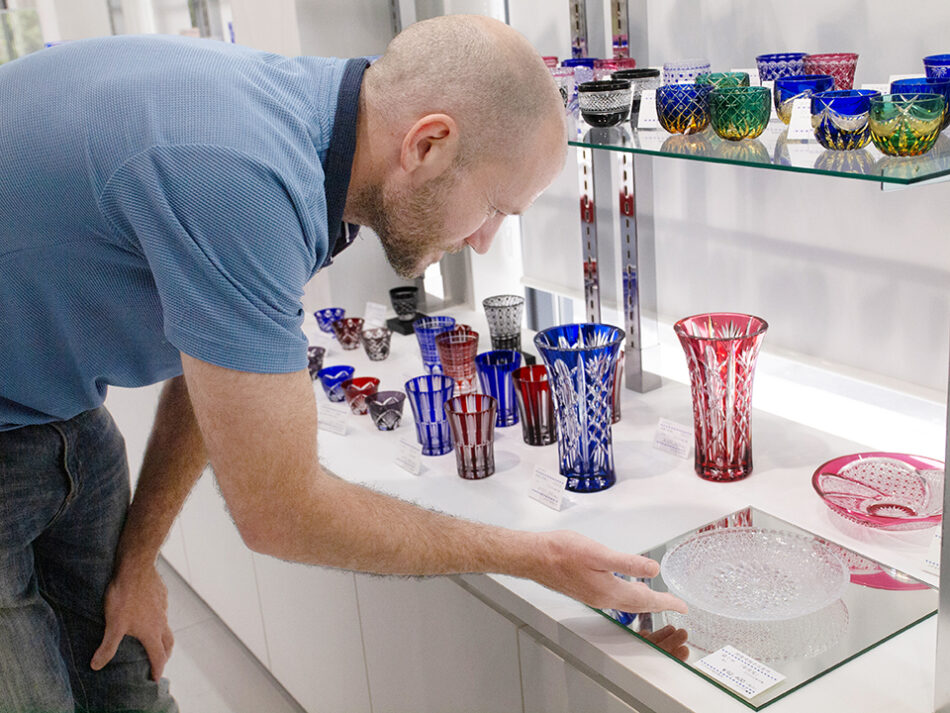 They have a wide range of glass products available, including cups, wine glasses, dishes, and more. It's truly impressive and worth a visit. It is also possible to place an order for personalization (such as adding initials, for example)!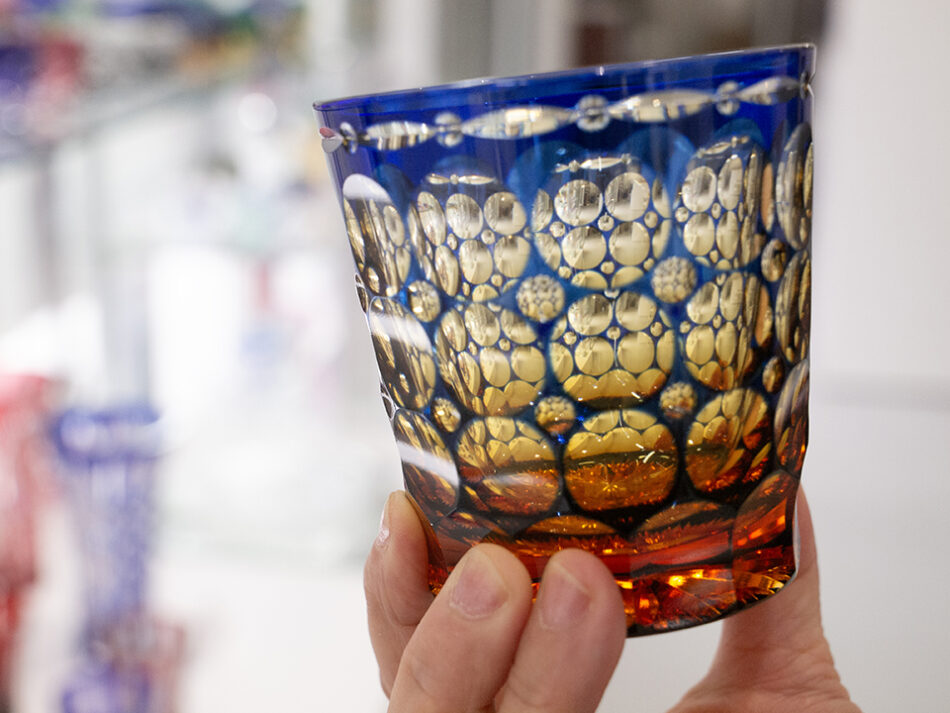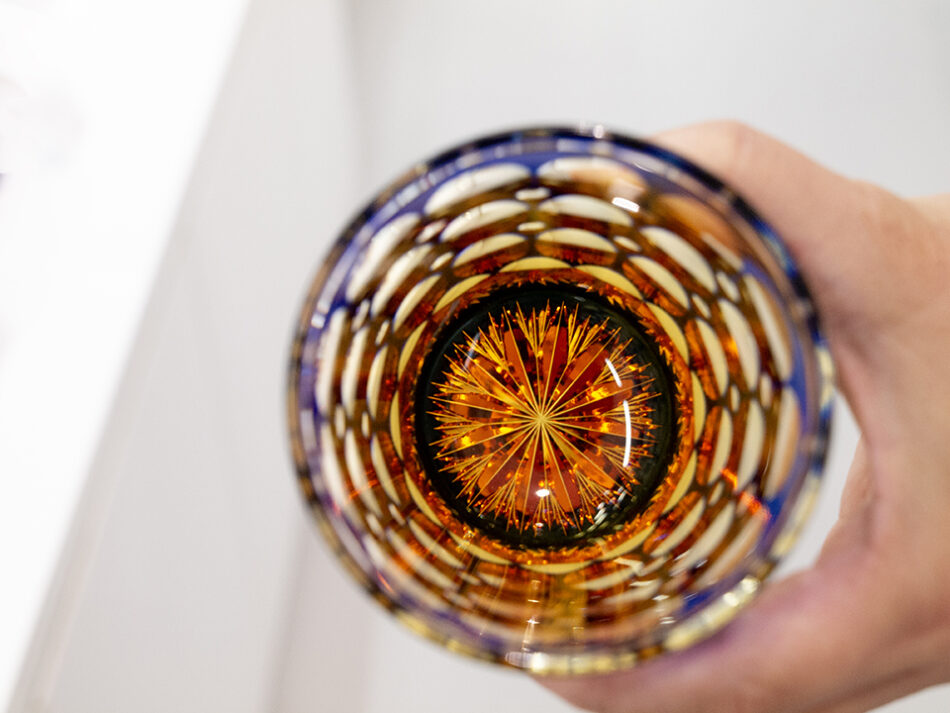 When the staff said to look into the cup from above, you will discover a breathtaking beauty you could not have noticed just by looking at the sides! Unfortunately, photos are not enough to truly appreciate the beauty of the object but when we finish drinking from the glasses, we often have the reflex to look at the bottom of the glass. It feels like they take you to another world!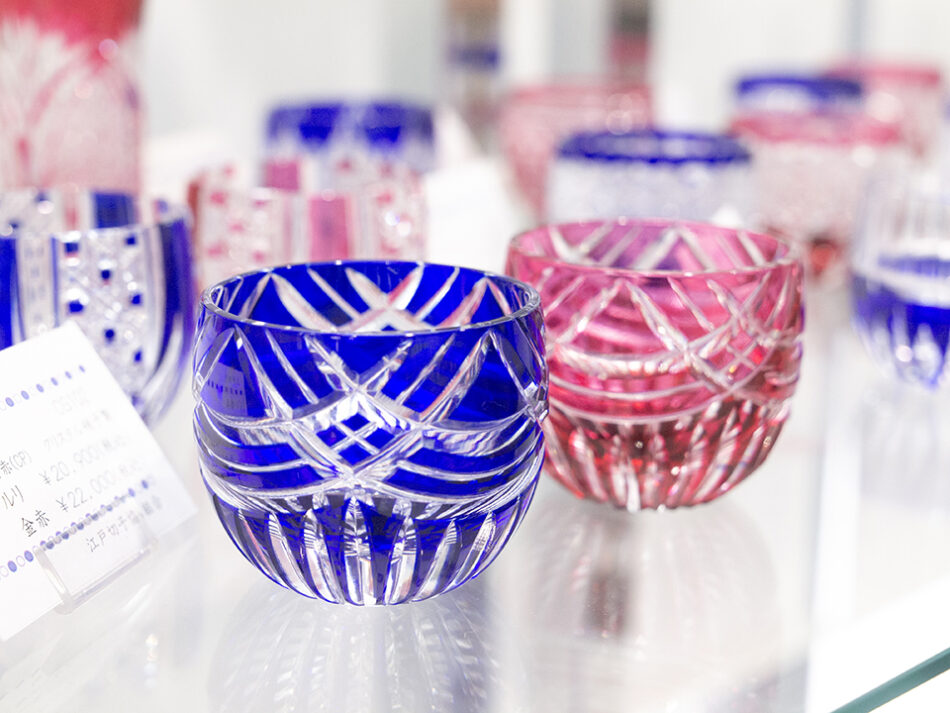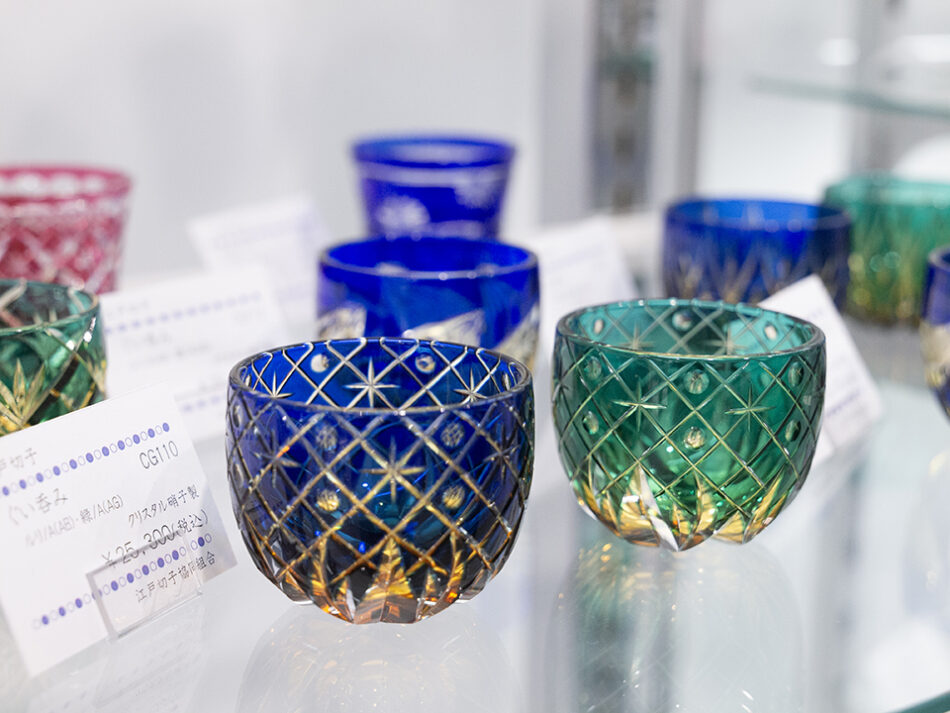 While there are no workshops within the showroom itself, they have samples of the production process available. You can get a sense of the craftsmanship and the meticulous work that goes into creating a single glass. I think it can be a very good gift idea for people who have never been to Japan. A unique product that you can only find in Japan.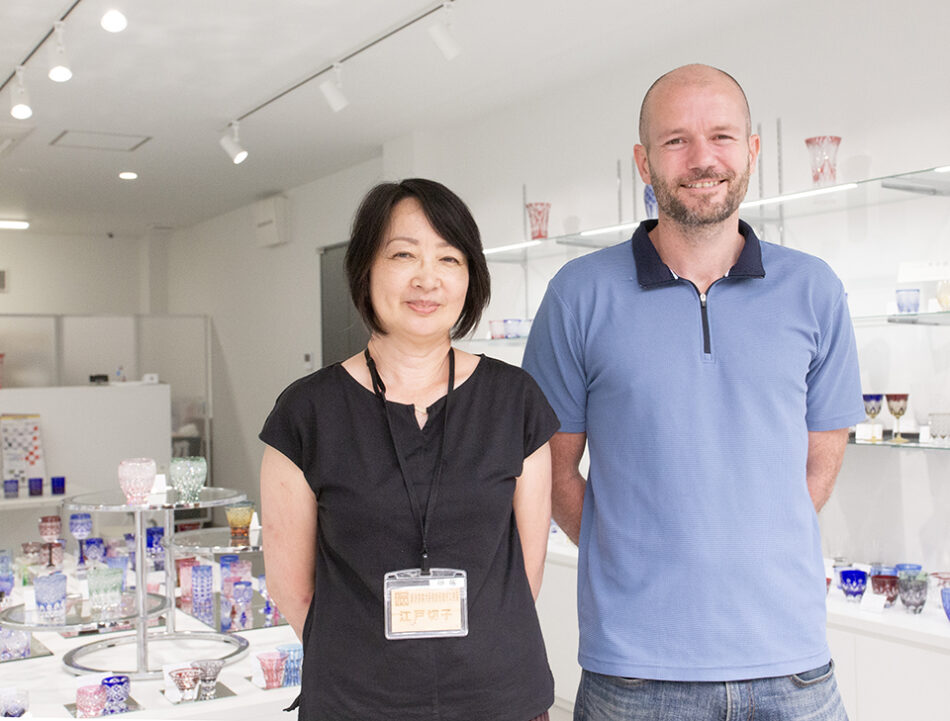 ≪English Article Journalist Profile≫
・Name: Renaud Kittler
・Age: 36 years old
・Nationality: France
・Hobby: Boxing, Hiking
---
※Please note that this information is based on a July 2023 interview. Prices, operating hours, and other details may change. Be sure to confirm the latest information at the store.