Fifty-year-old established Italian restaurant "Ginza Sicilia" The 2nd branch opened inside a university campus!
Published: November 3, 2023
※Prices are subject to change from those in effect at the time of the interview. Please contact the store directly for the latest information.
While being in a different dimension, enjoy a wonderful time while stimulating your five senses with delicious cuisine, beautiful nature, and a stylish designed interior!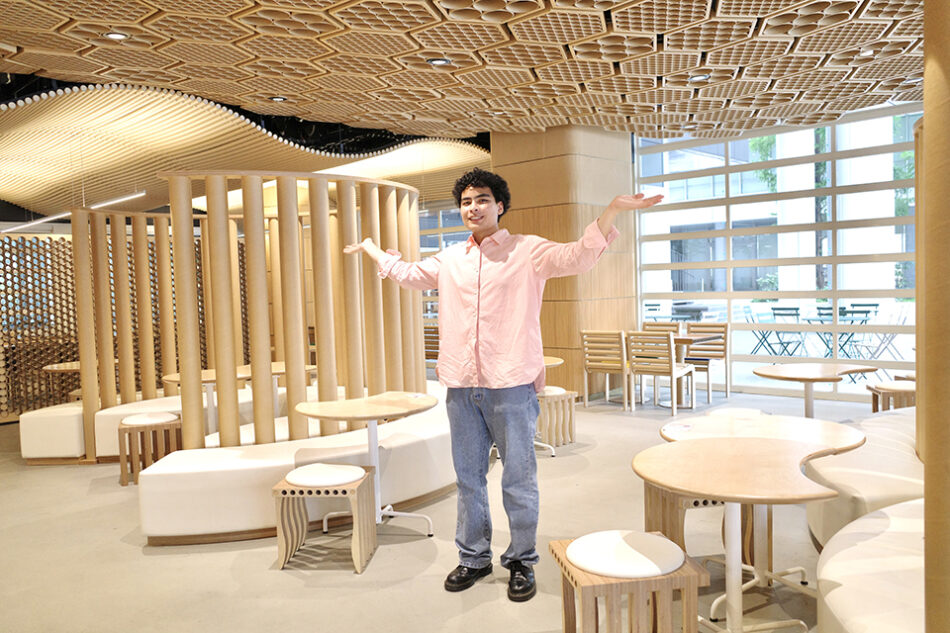 Stylish and spacious interior located within the Toyosu campus of Shibaura Institute of Technology.
The Interior design is modern and adapts to the university it is located in! The store predominantly uses circles and wavy formations throughout the shop. He utilizes his signature style of incorporating recycled paper tubes throughout the restaurant. My favorite aspect of it is the honeycomb-designed ceilings.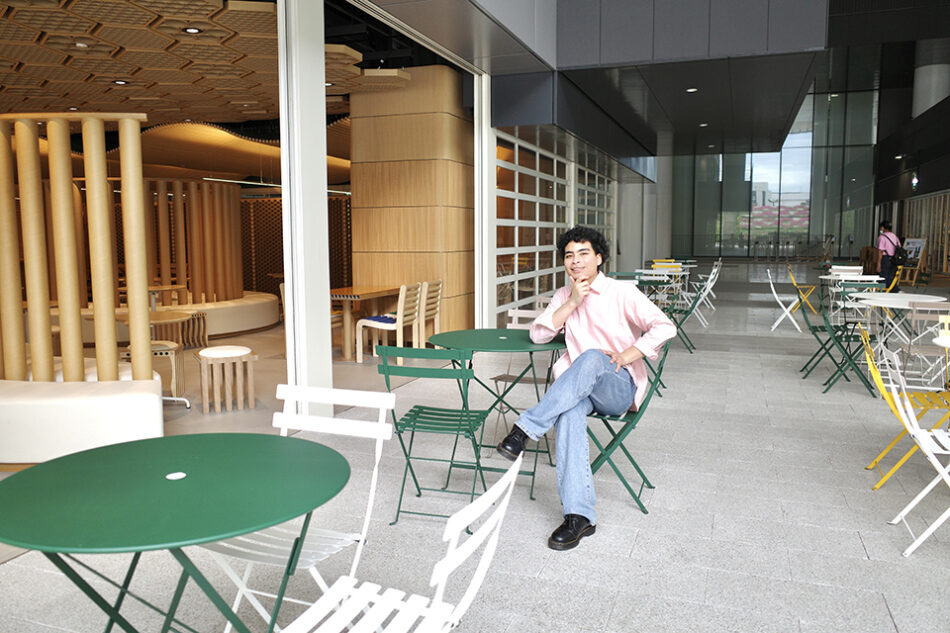 Used by the community for a place of relaxation with a satisfying sense of openness.
The outdoor seating is perfect when the weather is pleasant. Enjoy the gentle breeze from Tokyo Bay and depending on the seats, you will see the impressive flower garden by Shibaura Institute of Technology or watch kids play basketball.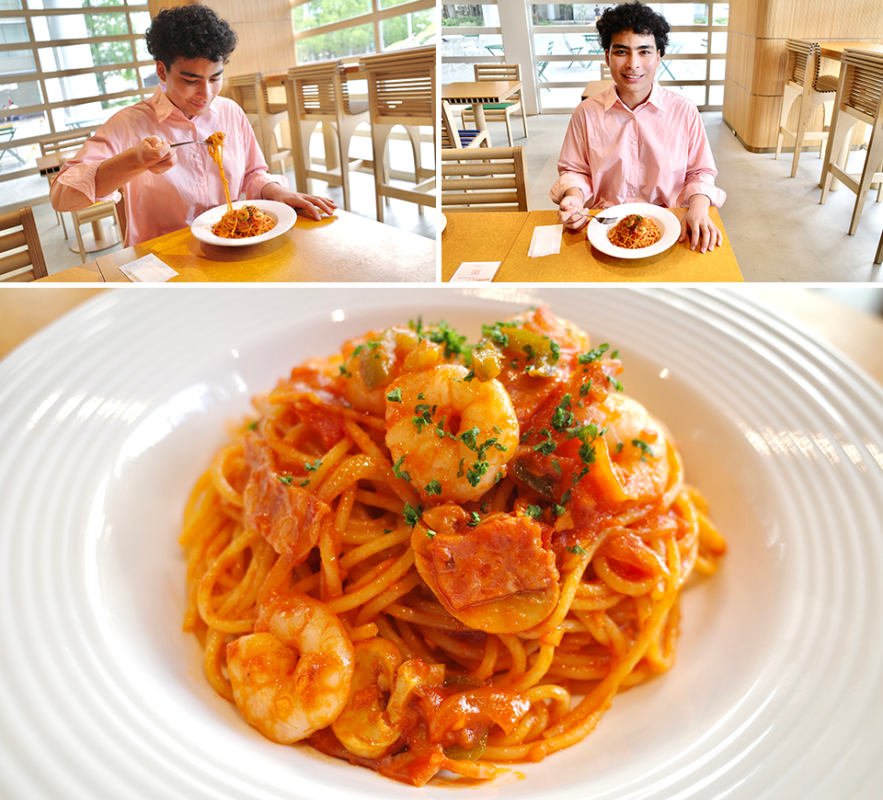 △Shrimp Neapolitan 1,280 yen
Neapolitan is the most popular pasta in this restaurant since its establishment in 1971, with unchanging flavor from the beginning.
This dish is a masterpiece that the chef has perfected over the years, emphasizing the importance of preserving its nostalgic taste. It offers a delightful combination of al dente noodles and generous ingredients, providing a satisfying and visually appealing volume. The dedication to delighting the customers is immediately evident from the very first bite of this dish.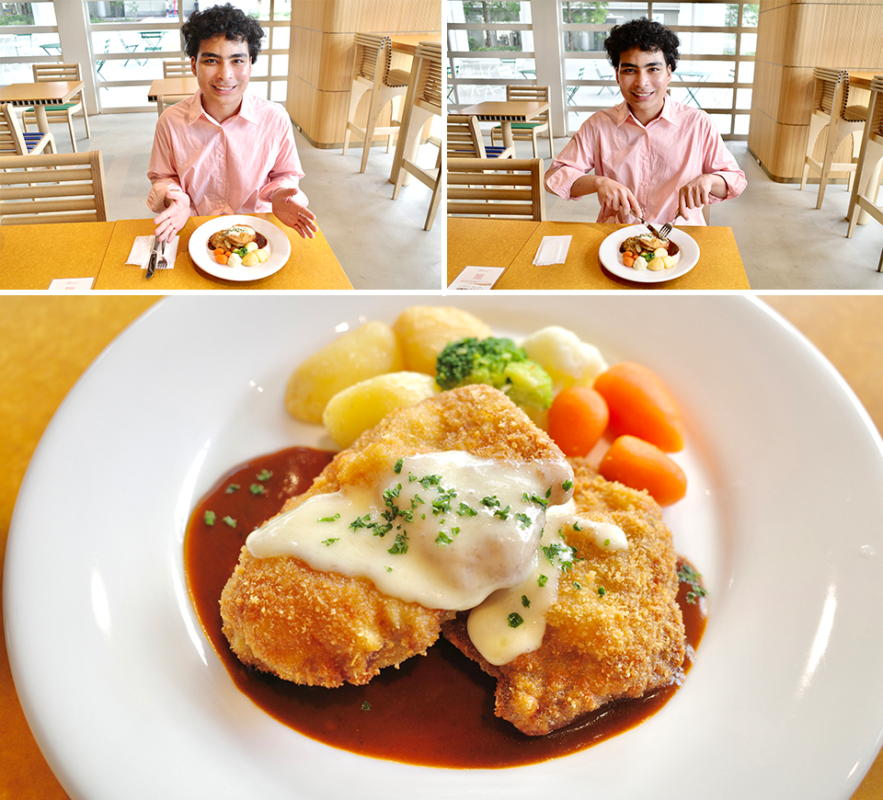 △Veal cutlet topped with cheese and demi-glace sauce 1,980 yen
A cutlet with tender veal meat on the inside, with the smooth meat juice coming out.
Veal is a more expensive and rare ingredient compared to regular beef. It is coated in an addictive Italian-style breadcrumbs, seasoned with basil and oregano. This veal boasts delicate flavors and is exceptionally tenderly cooked. Furthermore, it's topped with melted cheese and a tantalizing demi-glace sauce. Veal is a personal favorite of mine, and it's definitely worth trying here!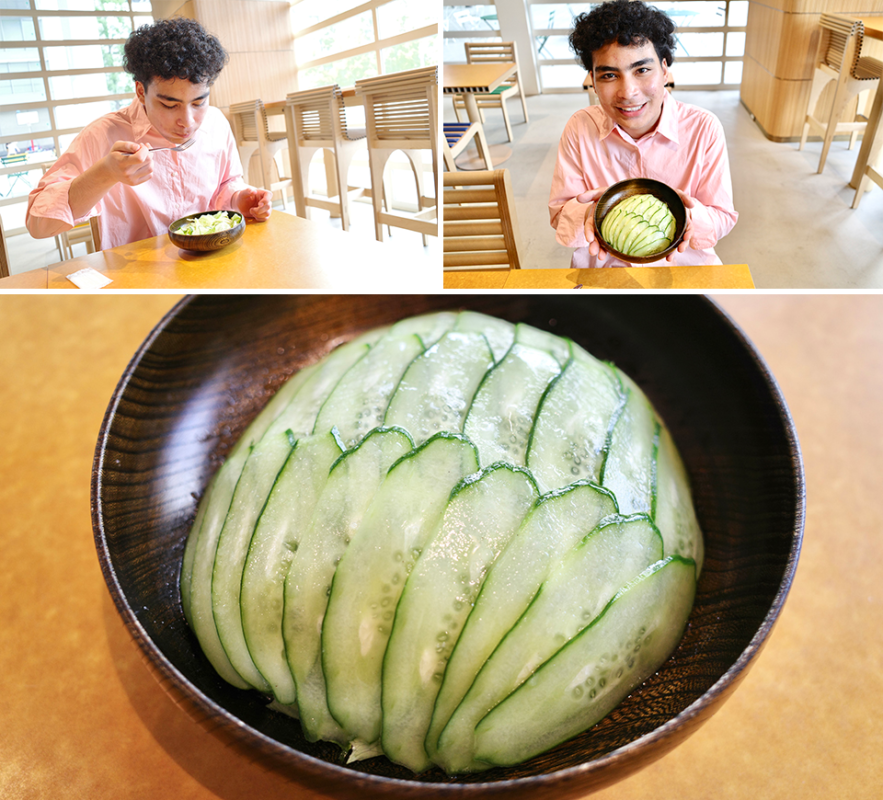 △Cucumber and lettuce green salad 780 yen
The specialty at Ginza Sicilia Toyosu Branch. A fresh lettuce salad made with vegetables procured from the market of Toyosu, thinly sliced and covered with cucumber.
This salad is perfect to enjoy alongside your main course, brings a refreshing touch to your meal, enhanced by a citrusy lemon dressing. It pairs perfectly with dishes such as Neapolitan, Margherita pizza, and veal cutlets!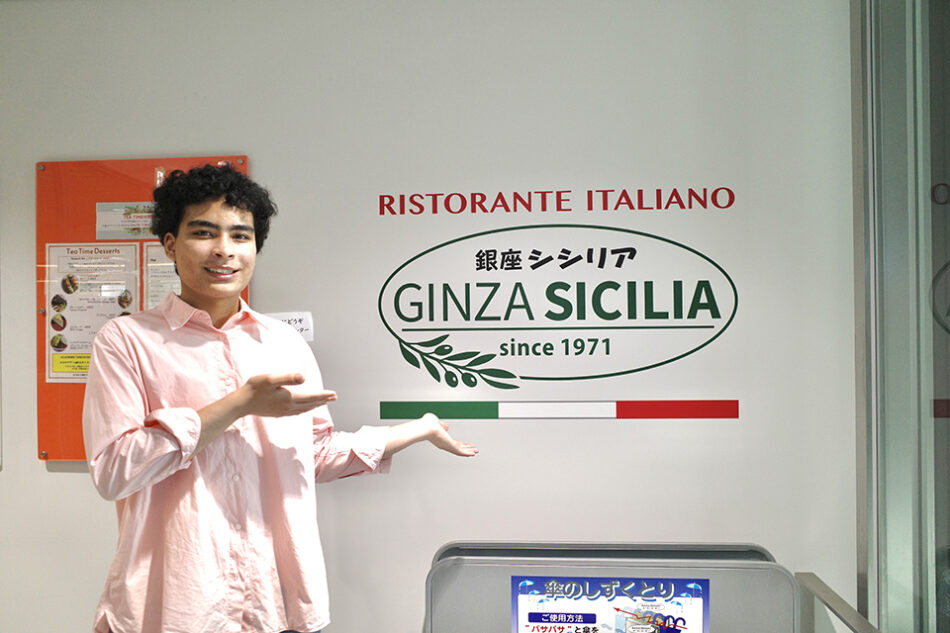 Ginza Sicilia Toyosu Branch is a place where office workers from outside the school and families with children can easily visit.
This is the must-go place when visiting Toyosu; admire the impressive architecture, the tasty Italian, and the gorgeous scenery. The perfect place to come for a group of one, two, or a party. If you come in a group of two or more, take advantage of the Wednesday dinner special, where you can get one recommended pizza for free using the campus coupon. Come and enjoy the authentic Italian cuisine right on the campus.
≪English Article Journalist Profile≫
・Name: Jasper Savoy
・Age: Twenties
・Nationality: United States of America
・Hobby: Watching Basketball and cooking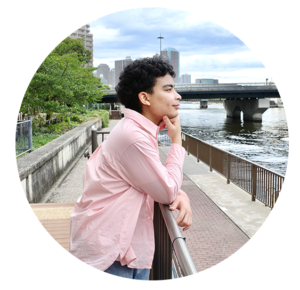 ---
※Information is based on August 2023. Prices, operating hours, and other details might have changed. Please verify with the store directly.
※All prices mentioned in the article include taxes.