Final Farewells at Ceremony Suzuki
Published: August 1, 2022
Losing a spouse or close family member is the most stressful event in a person's life; sadly, it's one that will befall all of us sooner or later. It can be an overwhelming experience, which is why we recently visited Ceremony Suzuki, the long-established funeral hall in Kitasuna, to meet funeral director Mr. Hideaki Suzuki and hear how his company can ease the stress on the bereaved.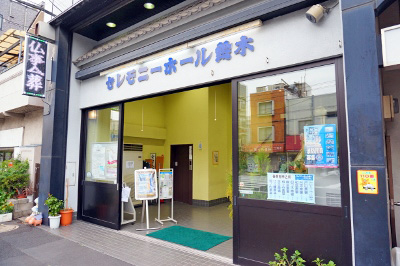 Ceremony Suzuki was founded around 110 years ago, with Mr. Suzuki now the fourth generation funeral director. The hall is located equidistantly from Nishi-ojima and Toyocho stations, in a populous residential area. Ceremony Suzuki offers assistance in every area of funeral planning, built on over 100 years of experience.
Kotomise coupon holders can receive the following discounts:
① 10% discount on our basic funeral plan ※ excluding ward citizen funerals (a special category with ward-wide set charges)
② 10% discount on the Suzuki Ceremony Hall booking fee
③ 10% off the Buddhist altar/ ihai (mortuary tablet)
※ 1 memorial booklet provided upon request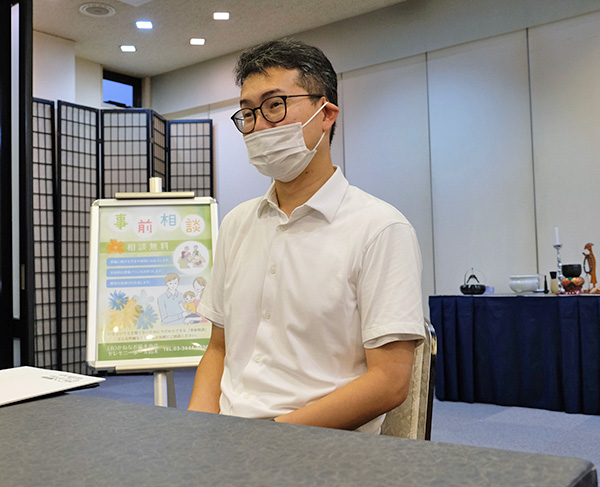 The quietly-spoken and courteous Mr. Suzuki explained, "Firstly, we offer an advisory service free of charge that we recommend to everyone, whether they need our services later or not. We would like to suggest that people call to make an appointment to discuss provision for a possible future funeral. It's always better to be prepared, to have some understanding of what will be involved in the ceremony and what arrangements must be decided by the family. Reducing the worry of the bereaved is our job."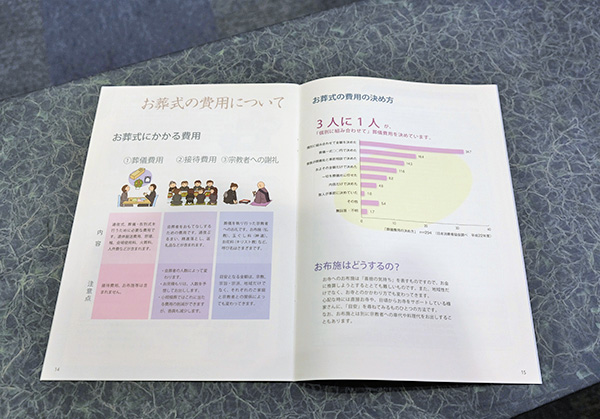 Ceremony Suzuki offers other practical advice for those who have suffered a loss. "Many people don't have a family grave, and finding a suitable place can be a daunting challenge, especially at short notice. We can assist families with that burden, as well as questions of religious denomination. Most funerals in Japan are Buddhist, but sometimes relatives are unsure of the exact denomination of the deceased. We can assist with that too." Mr. Suzuki can also offer advice on Buddhist posthumous names (kaimyo in Japanese). There's a very useful booklet that explains all the key points.
"As with many aspects of contemporary life, the current pandemic has had a marked effect on the kinds of funerals currently being conducted in Japan," he continued. "Whereas previously large ceremonies with a wake and many mourners were the norm, things have been scaled down to the extent that many funerals are now family only, to prevent the spread of the virus." Of course, Ceremony Suzuki provides a range of traditional services with an array of beautiful flowers on the altar.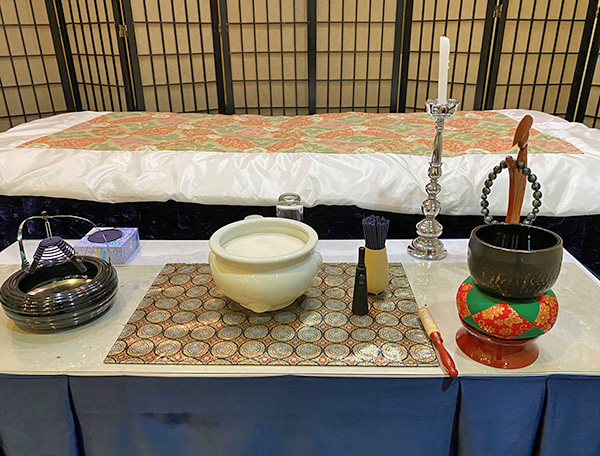 Presently, many families opt for simpler displays which can be customised in discussion with Mr. Suzuki and his staff. There is also a plan that allows for a cremation without a funeral.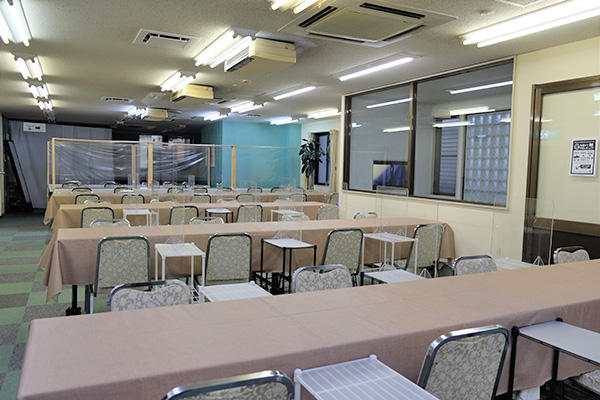 The wake (otsuya in Japanese) is traditionally held the night before the funeral. The family, friends, colleagues and neighbours attend to pay their respects by lighting incense, and a Buddhist priest or monks (if the deceased was a Buddhist) chant sutra. Ceremony Suzuki has a specially-designated large room where up to a hundred attendees can sit, eat and reminisce or share stories about the deceased after the wake ceremony.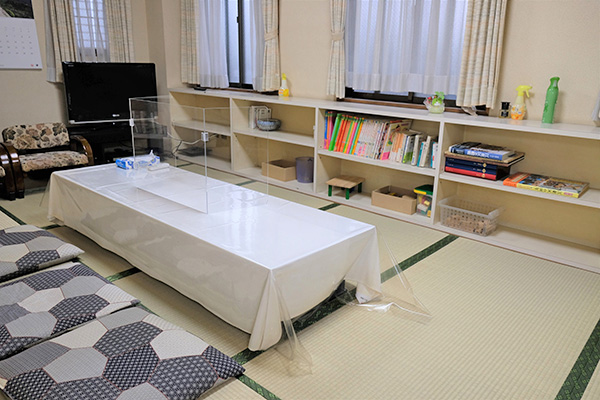 There is also a waiting room for the temple staff.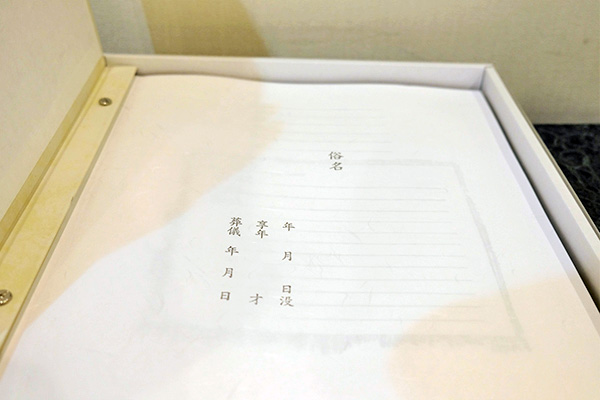 In recent years, preparing a living will (ending note in Japanese) has become increasingly popular, in which people specify what kind of funeral arrangements they would prefer, as well as leaving messages for loved ones or friends. Ceremony Suzuki also offers a remembrance album for the bereaved family to complete however they wish.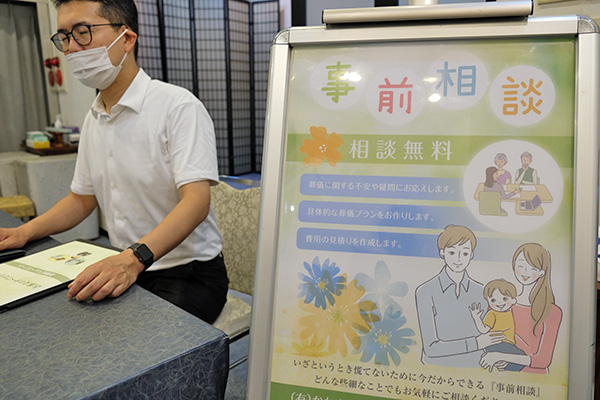 As Mr. Suzuki explained, "Creating a place in which the bereaved can express their final gratitude to their deceased loved one is our work. At this most serious time of people's lives we see our work of lightening their burden as irreplaceable." Mr. Suzuki is a most open and approachable person, with over 100 years of experience in his family company. If readers would care to learn more about Ceremony Suzuki, please read through the website and call Mr. Suzuki for a consultation.
Story and photos by Stephen Spencer