HOX Camera in Minamisuna, Koto City, is pretty easy to find. Take the Tozai subway line, and you can either walk from Minami-Sunamachi Station or Toyocho Station. I felt Toyocho was a little closer, so I got off there.
The store is located in a large government housing complex that looks more like something out of northern Europe than Tokyo. HOX Camera is tucked away on the right just past the entrance next to a vegetable market. The founder, owner, boss and chief worker of HOX Camera is Mr. Takeshi Sano, a 60-something former salesman and company president.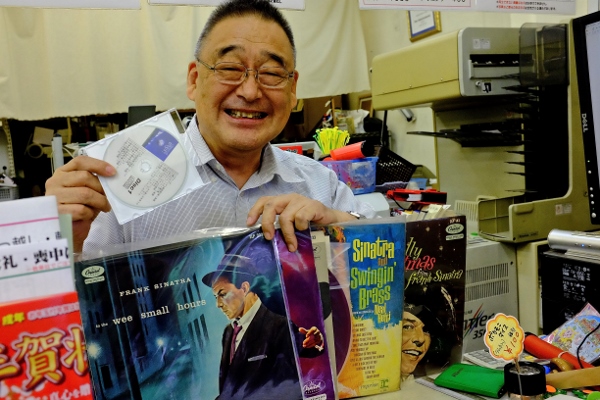 Mr. Sano is easy to like and easy to talk to. He is relaxed and has clearly mastered conversational English. This should come as no surprise; he travelled the world as a sales engineer for a prestigious Japanese manufacturer of photo-finishing equipment for 25 years. During that time, Mr. Sano visited some 85 countries.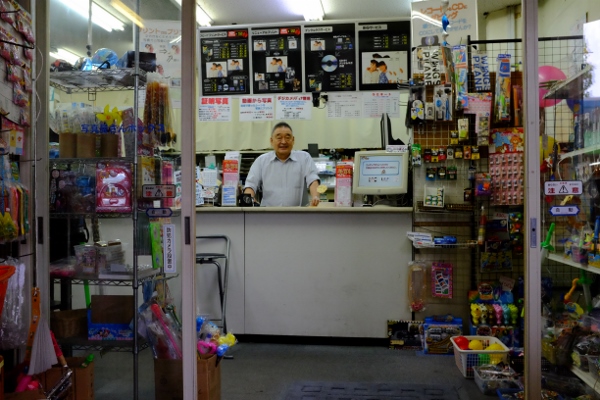 After retirement, he formed his own equipment company and was engaged in import-export. After that, he founded HOX Camera, which you could say is his third career.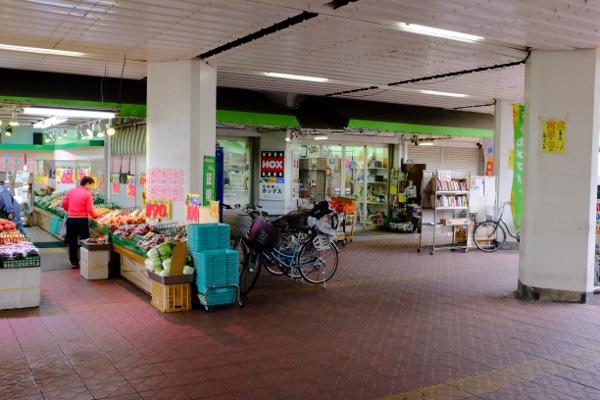 If nothing else, Mr. Sano is flexible. There is a wonderful phrase in Japanese: "nan demo dekiru," which translates as "I/we can do anything." This is clearly the unwritten motto of Hox Camera. While Hox is a camera store, it is also a toy store that sells used books outside. In addition to the toys and books, Hox also provides the usual services of a camera store, such as printing photos in various sizes, taking passport photos, printing old-style film, making CDs and DVDs and even transcribing old vinyl records to digital media.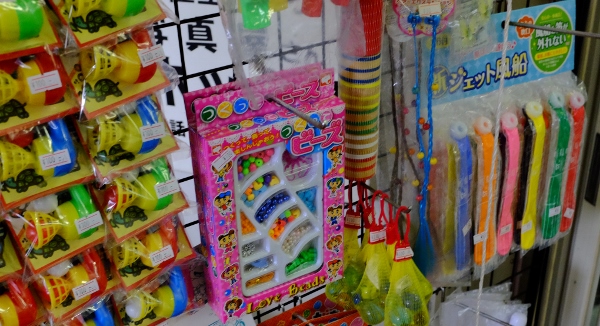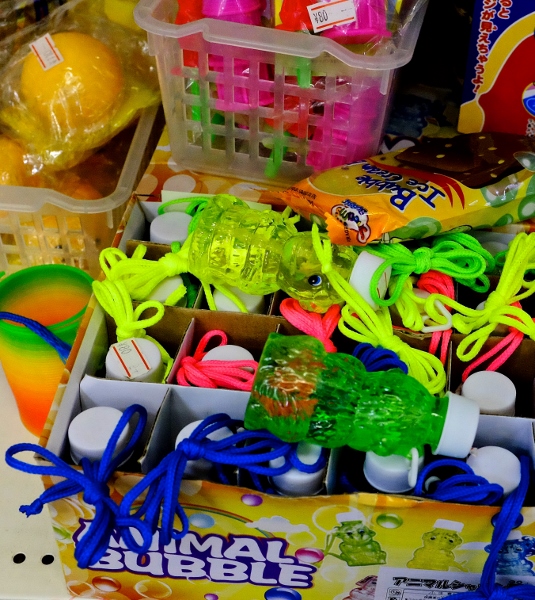 I usually ask the people at the various Kotomise shops about their opinion of the coming 2020 Tokyo Olympics. Most people say they support the Olympics, and some say they look forward to showing Japan and its culture to non-Japanese guests. While Mr. Sano agrees with this, he also has a bright idea: he wants to do electric-bicycle tours in English around Koto City. He would act as a guide–the only thing he needs is a sponsor for the bicycles. I think this is a great example of his "nan demo dekiru" attitude.
Finally, Mr. Sano says he is eager to have tourists or non-Japanese residents come to his shop. I can vouch from personal experience that they will have a good chat with the boss of Hox Camera, and language will not be a problem.
Story and Photos by David Parmer