Snacks with a Bite
Published: August 15, 2017
Take a stroll down "Noraku-Road" the main shopping street in Takahashi, Koto Ward, and you will see it is lined with banners and posters adorned with the features of the cartoon character, Norakuro–a black and white dog who was popular in the 1930s and was animated as a TV series in the 1970s. Its creator, Suiho Tagawa (1899-1989), lived nearby and is recognised as one of the pioneers of the Japanese manga industry.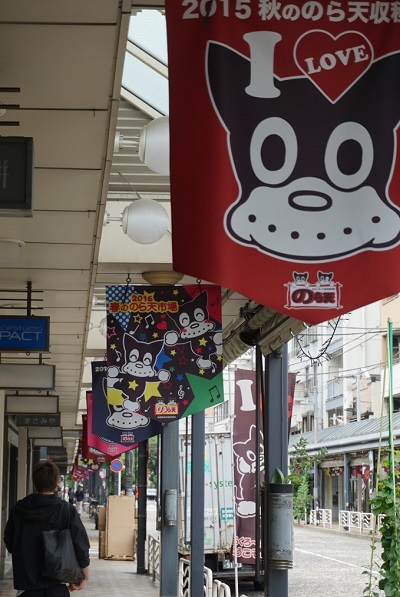 Fukagawa Iroha Senbei, which is located on "Noraku-Road", dates back to 1953. The shop exemplifies the traditional local family-owned shops which are gradually disappearing from the Tokyo street scene. Lined up on the edge of the street in front of the shop is a welcoming green wall of pots with flowers and vegetables, and local people passing by greet the owner, Mrs. Miyako Nakamura and her mother, Tamiko.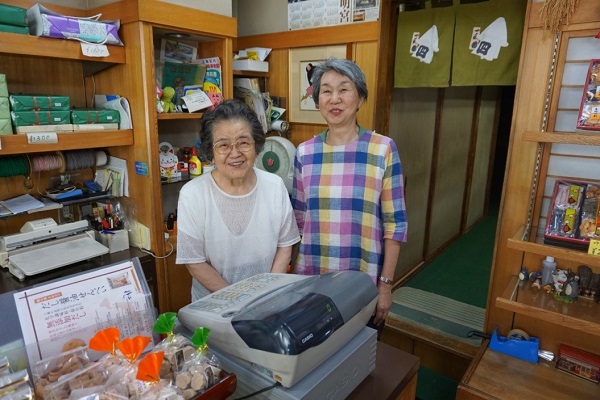 Step inside the tiny but immaculately-kept shop and you are faced with row upon row of senbei (rice crackers). Mrs. Nakamura reckons that, all told, she and her mother stock up to one hundred different individual senbei, arare (small cube-shaped crackers) and seasonal traditional Japanese sweets. Fukagawa Iroha Senbei used to make senbei on the premises, but now contracts production out to makers in nearby Sunamachi and Edogawa.
Mrs. Nakamura proudly displays on the rear wall of the shop a red handprint of one of her customers, a local sumo stable master. She laughed as she described how the master covered her hand in red ink and then slapped it down on the square fancy cardboard, used for autographs etc. You can see her own handprint, which is tiny in comparison to that of the stable master.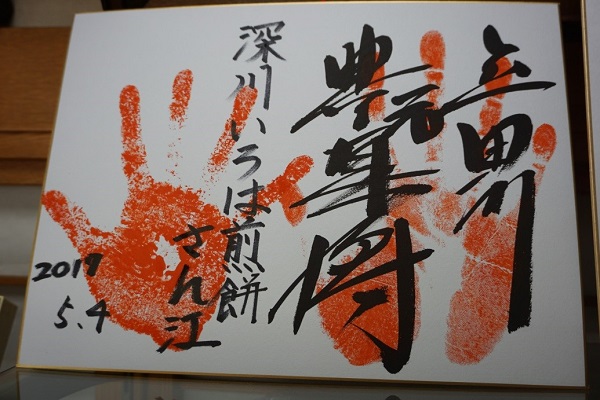 Not to miss an opportunity to capitalise on the area's local hero, Mrs. Nakamura sells senbei adorned with Norakuro's face, which make a great souvenir for fans of the manga. The senbei come in soy, matcha (powdered green tea) or sugar flavours.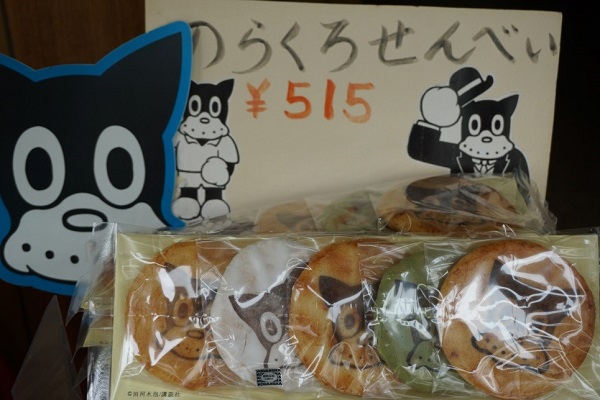 As well as the Norakuro senbei, what caught my eye were the senbei with what to my mind were unusual flavours: matcha, togarashi (red peppers) and karashi (mustard). I couldn't resist trying these and all I can say is that whilst the matcha was sweet and has a green tea flavour which spreads pleasantly in the mouth, the togarashi has a definite kick to it, and the sides of my tongue were tingling for some time after–this is definitely a snack to accompany a beer.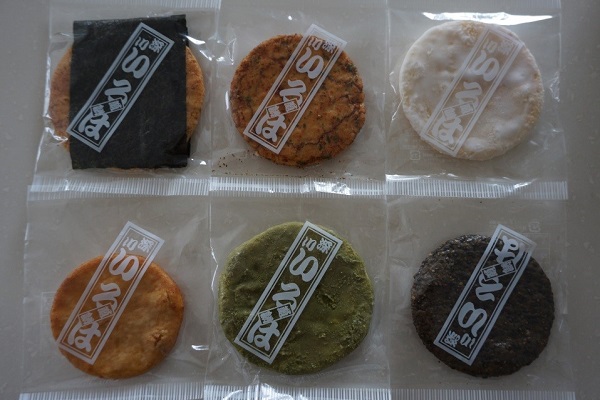 If you are feeling a little less adventurous you can always try the soy or the sesame flavoured senbei.
As well as senbei, Fukagawa Iroha Senbei sells traditional seasonal sweets. When I went in early August there were pots of konpeito (star-shaped, coloured sugar candy), mizu yokan (a thick, jellied dessert made of adzuki bean paste, agar, and sugar) and tomato jelly (seaweed salt optional) for sale.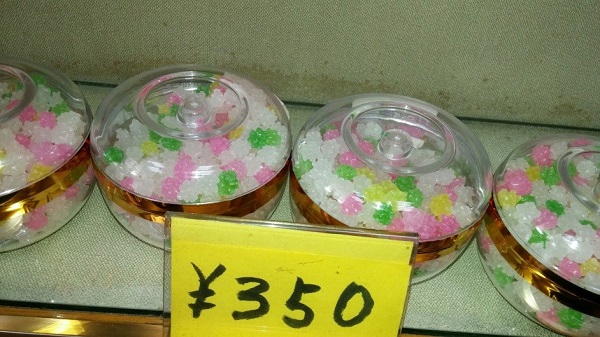 I tried the tomato jelly which Mrs. Nakamura assured me was good for warding off heatstroke in the sweltering heat of August. I'm not sure how effective it is in combating heatstroke, but it had a delicious sweet tomato taste and slid refreshingly down the throat.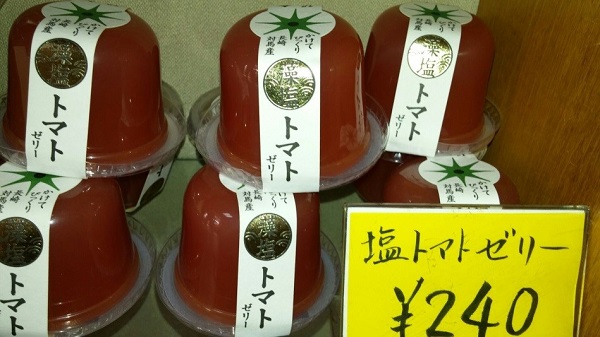 And so, armed with senbei featuring Takahashi shopping street's favourite dog or suitably refreshed by one of Mrs. Nakamura's seasonal offerings, why not combine a visit to Fukagawa Iroha Senbei with the Norakuro Manga Museum, located at the Morishita Bunka Centre, just a little further down the road?
Story and Photos by Jeremy Hutchinson