Magical Transformations – Gallery Himawari
Published: August 31, 2017
Gallery Himawari is like your grandmother's parlor—a little bit messy yet somehow pristinely clean, cluttered with beautiful old objects that you never really see in the outside world. Comfortable, but with the kind of atmosphere that makes you sit up straight and tack "ma'am" on the end of everything you say.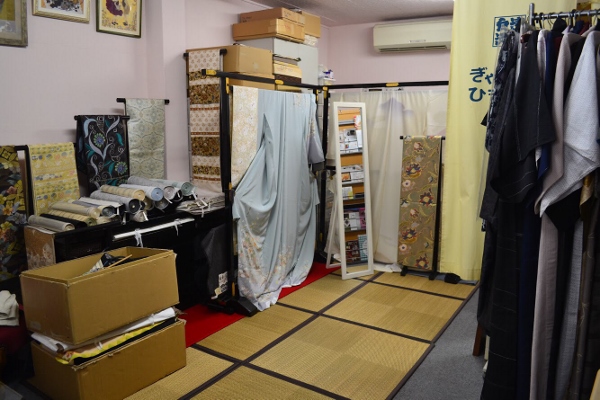 At Gallery Himawari, Ms. Watanabe will help you choose a yukata or kimono, either to rent or to buy, and show you how to put it on. Rather, like your grandmother might, she'll put it on you, at times gently folding the fabric around your shoulders, at times tugging the obi so sharply you let out a little gasp.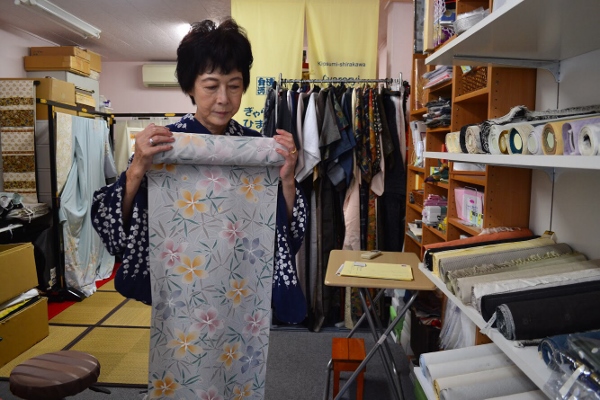 Whether you're a novice in traditional Japanese clothing or have your own kimono you'd like help with, no one is better positioned to aid you than Ms. Watanabe. She got started in the business through her father, helping him in his kimono shop when she was younger. She worked at a shop in Monzen-nakacho for a long time before deciding to open her own shop, which has been transforming people beautifully for almost 8 years now. When asked why she was interested in such work, Ms. Watanabe responded with a straightforward "Well, it's what I've always done, isn't it?"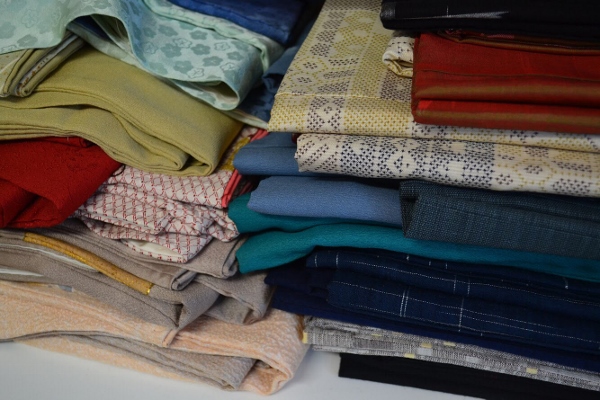 Since she's been in the business for 40-something years, many of her customers come by way of introduction. At this point, she knows so many people around the neighborhood that it's easy to see how business could keep flowing. For customers who are looking to rent or buy a yukata or kimono, Ms. Watanabe helps them select colors carefully. As soon as they walk into her shop, Ms. Watanabe thinks about their personality, takes note of what clothes they've come in wearing, and makes a few selections accordingly.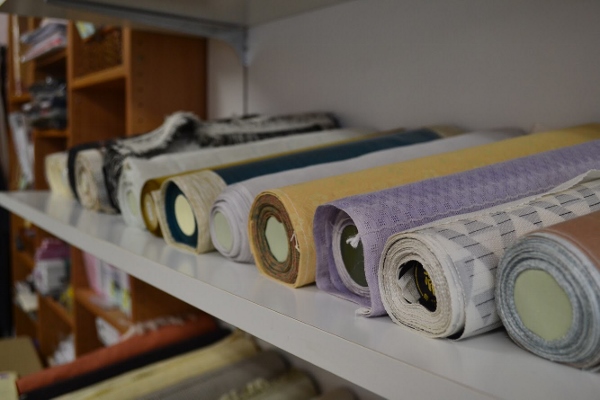 The kimono are sourced from many different places, with many coming from Kyoto, the capital of traditional Japanese culture. The biggest source, however, is recycled kimono. Unfortunately, kimono are not as popular as they once were, and many people sell their old kimono to shops trying to keep tradition alive, like Gallery Himawari.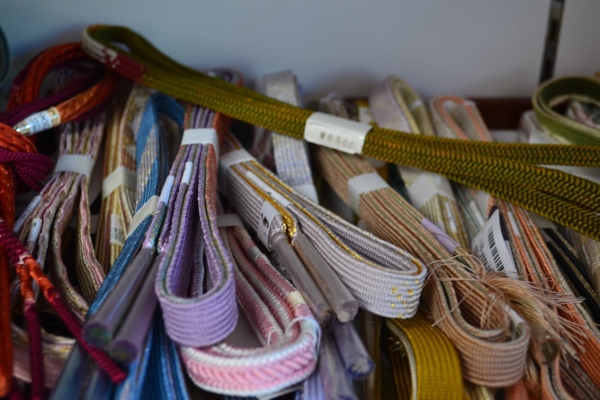 For me, she was limited to only a few choices because of my height. But looking at my black clothes, and after talking to me for only a few minutes, she chose a dark blue yukata with a light floral pattern.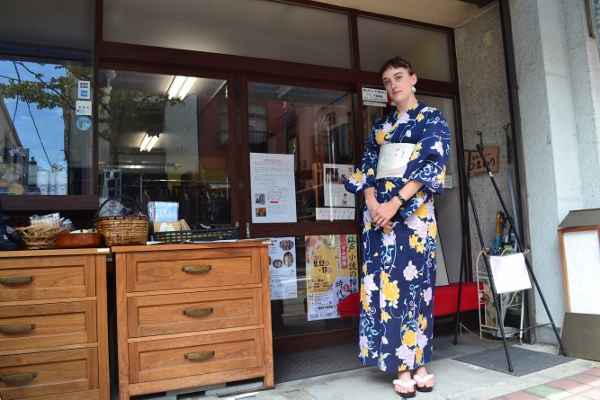 "This one suits you," she said. "You don't seem like a bright colors kind of person." Friends and coworkers often try to put me in extremely light colors with very feminine patterns, so Ms. Watanabe's more honest assessment of my personality was much appreciated.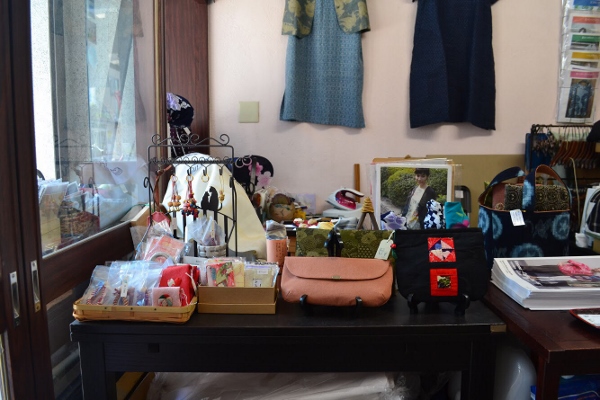 In addition to renting and selling kimono and yukata, Ms. Watanabe leads events around the neighborhood teaching interested locals and students about kimono culture from the Edo period. Once a year she leads a workshop at the Edo Materials Hall in Kiyosumi-Shirakawa, where people can try on kimono and learn about the history of the clothing.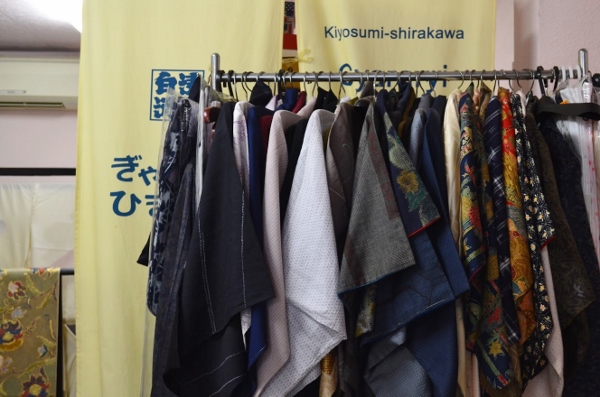 While Ms. Watanabe does not speak English and could not be convinced that it was never too late to learn, she expressed a strong hope that foreign visitors and people living in Japan experience wearing kimono or yukata at least once. She described wearing kimono or yukata as a magical experience, something that could totally transform a person and reveal and new side of them. Looking at myself in the mirror, I seemed almost like a stranger, the transformation was so dramatic. Kimono and yukata, with all their attendant elegance and muted beauty, truly can show us a new version of ourselves. Surely that magic is something worth feeling at least once.
Story and Photos by Kate Montgomery