Catalonia Fiesta in Kameido
Published: September 5, 2022
The Kameido area of Koto-ku is renowned for many things but few would imagine it to be home to a shop dedicated to imports from the Catalonia region of Spain. Gegants D'Olot is that shop though, and on a recent sunny summer morning I dropped in to meet owner Mr. Maruomi and his charming wife, who manage the place.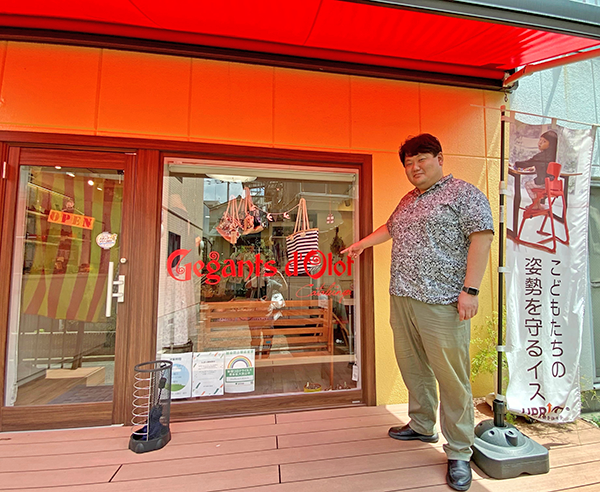 So, how did Mr. Maruomi come to own Gegants D'Olot and what does it mean? "To cut a long story short, I was in Brighton in England studying English and met many people from Catalonia; they asked a friend of mine in the import business to work together exporting to Japan and I joined the business too. Some of the Catalonians came from the town of Olot in Girona, and the name Gegants D'Olot comes from giant wooden effigies paraded through the town during the patron saint's festival in September every year," he explained.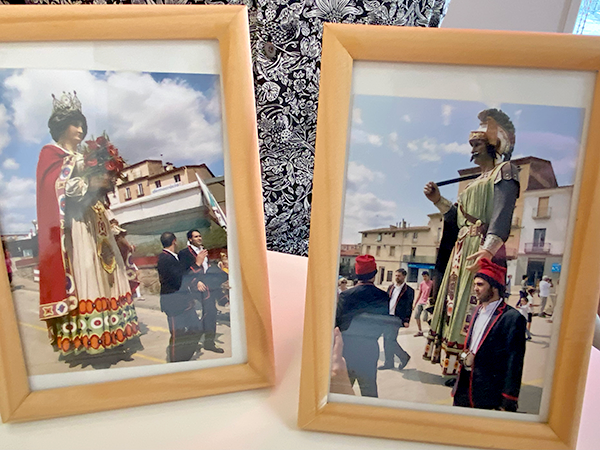 Such giants (gegants in Catalunian) are commonly seen at religious festivals across the Iberian peninsula. The town of Olot, set amidst the volcanic zone of Girona, has a long cultural history, with an Arts School founded in 1783 and a thriving local design and handicraft industry.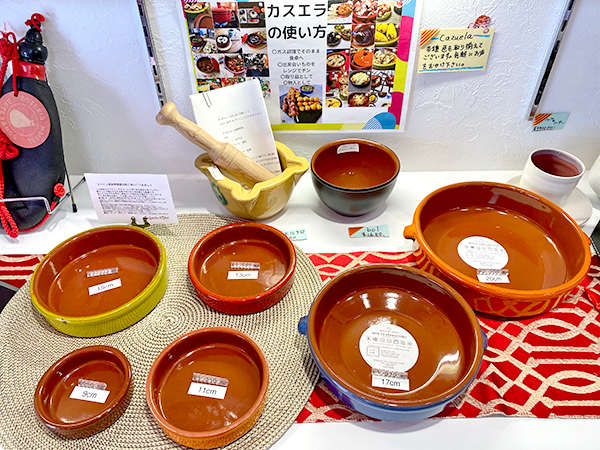 Gegants D'Olot is a treasure trove of wildly disparate items. Perhaps the most popular are the terracotta cooking pots known as cazuela, which come in a variety of sizes and colours. They can be used over gas burners, in ovens, microwaves and pretty much anything except induction hobs. Versatile, strong, made in Catalonia and very reasonably priced, many are picked up by restaurateurs, chefs, and those in the business, as well as for home use. Prices begin at 990 yen, including tax, for the smallest 9cm diameter dishes.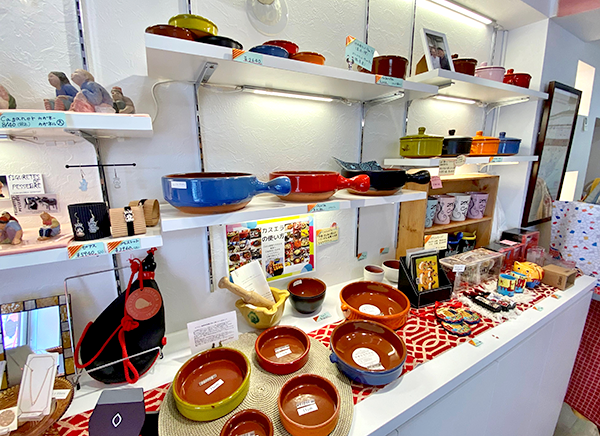 Cazuela with small handles are used to prepare the wildly popular Spanish garlic shrimp (gambas al ajillo, known as ahijo in Japan), while larger ones with lids can be used for casseroles and stews. The colours are appealing, too: orange, blue, pink and pistachio, guaranteed to brighten any kitchen. The paella dishes are 4,180 each, including tax.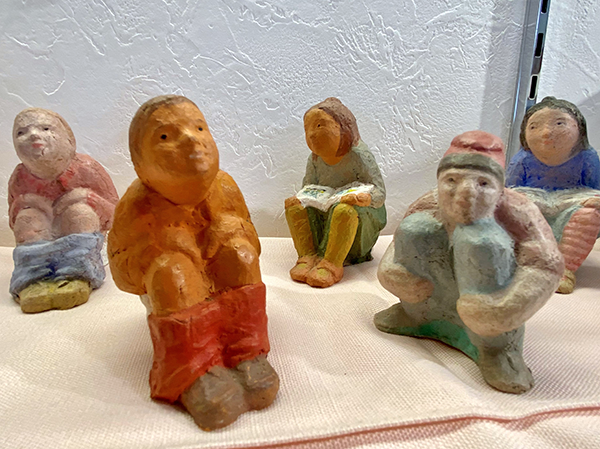 Alongside the cazuela, Gegants D'Olot also stocks the small pottery figurines known as caganer in Catalonia. Caganer (literally, poopers) are Catalonian additions to the usual Christmas nativity scenes, in the shape of a man or woman clad in traditional dress squatting and defecating. While the figures first appeared around two hundred years ago, there's no clear opinion on the meaning or significance of the little poopers, although some historians claim they are "fertilising" the earth, while others see them as emphasising our common humanity. Now an established part of the nativity, all varieties are produced, even caganer of famous people such as soccer stars, politicians and actors. Prices begin at 2,000 yen per piece.
Gegants D'Olot also stocks a selection of youthful and contemporary
clothing made by the Olot-based designer Noni Barea.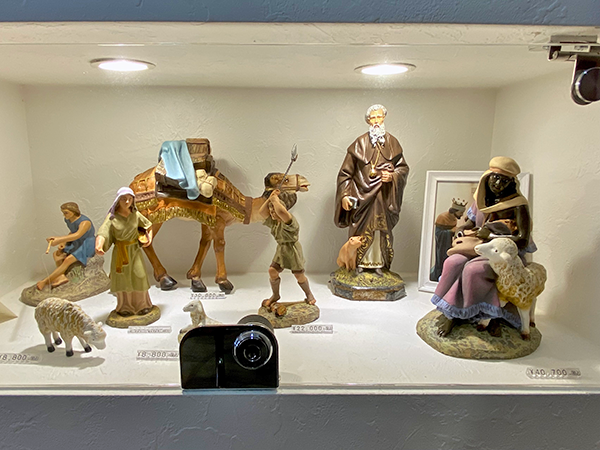 Christian figurines on the more serious side from the caganer are also available. Olot workshops have been producing religious statues since the late 19th. century. The items are all hand made and individually hand painted.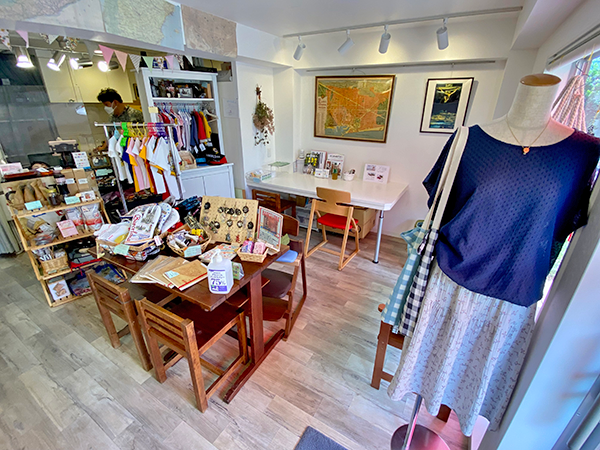 From the sacred to the profane, the shop also stocks a huge range of souvenirs from Barcelona, the capital of Catalonia. There are T-shirts, accessories, key rings, name tags, maps, notebooks, romper suits, tote bags, baseball hats, fragrance sachets, cups and a lot more. Many of the clothing items are also made by an Olot-based company.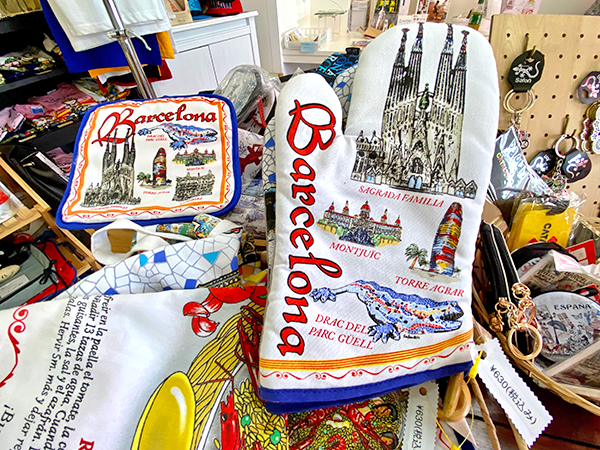 If you're in search of Sagrada Familia oven gloves, you've come to the right place!
The Gegants D'Olot romper suits are very popular in the area apparently.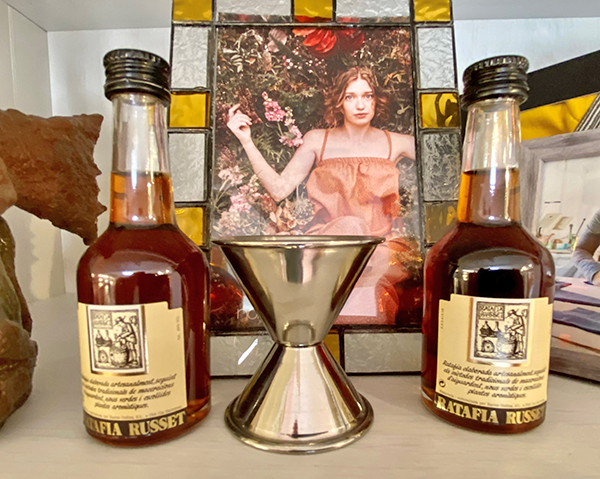 Expatriates or lovers of the herbal digestif liqueur Ratafia will be pleased to find a popular brand at Gegants D'Olot.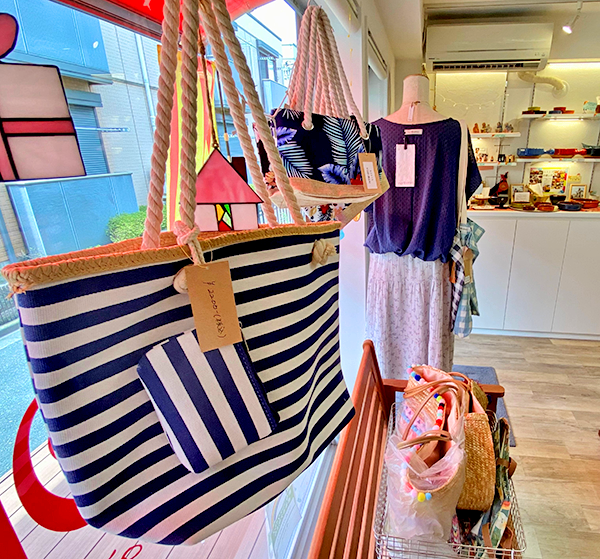 The shop also offers a variety of rather stylish handmade bags, such as this distinctive rope-handled one, redolent of the Mediterranean summer.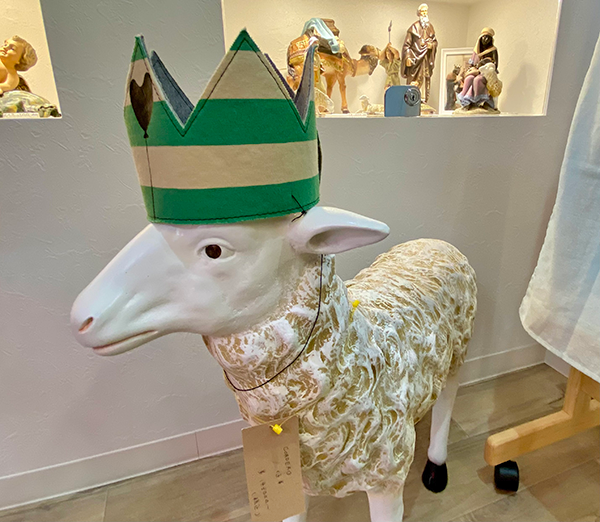 It seems superfluous to say that Gegants D'Olot is unique. You can even buy a statue of a sheep, if you'd like. For the many lovers of Catalonia and Barcelona in Tokyo, the current situation makes it difficult to travel overseas, so while Kameido is no substitute for the Ramblas, it's certainly well worth a visit.
Story and photos by Stephen Spencer