Relief for Those Tired Muscles
Published: December 25, 2017
As someone who takes part in marathons, I regularly suffer from muscle fatigue and strain in my legs. So when it was suggested I pay a visit to Genki-do, I thought this was a good opportunity to see whether a massage would have any beneficial effect on my left thigh, which is currently very "tight".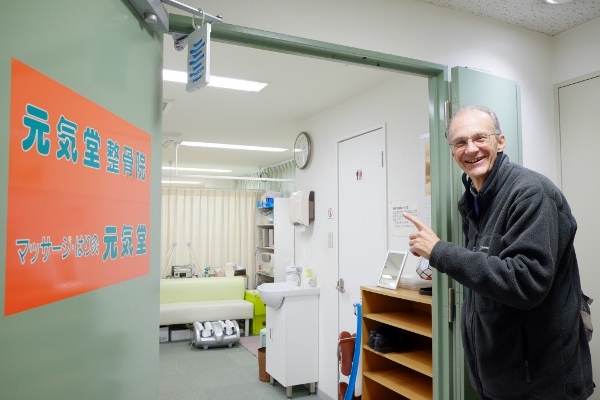 Genki-do, which opened in 1994, is run by the team of Mr. and Mrs. Yukio Miyazaki, both professional therapists in the fields of shiatsu, acupuncture and moxibustion. The bright and well-laid out clinic on the 4th and 5th floors of a building adjacent to the Eitai-dori Avenue / Kiyosumi-dori Avenue crossing at Monzen-nakacho has a staff of twelve, each person with one or more job-related professional qualifications.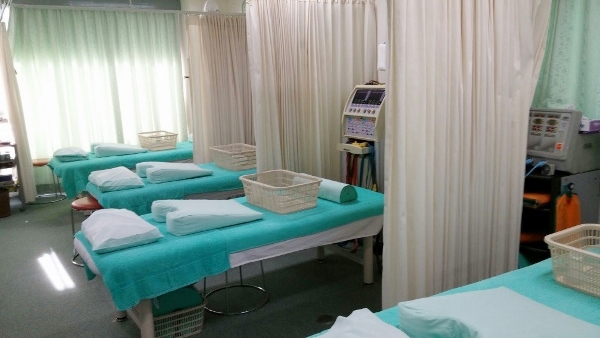 Mr. Miyazaki, who studied shiatsu under Mr Tokujiro Namikoshi (1905-2000), the inventor of the treatment, tried to explain to me about the differences between western and Japanese methods of massage. These include the respective philosophical views on massages, the direction of the massage along the body, the use or not of oils and powders, and whether the massage involves direct contact with the body or is performed through a towel or cloth laid on top of the patient's body.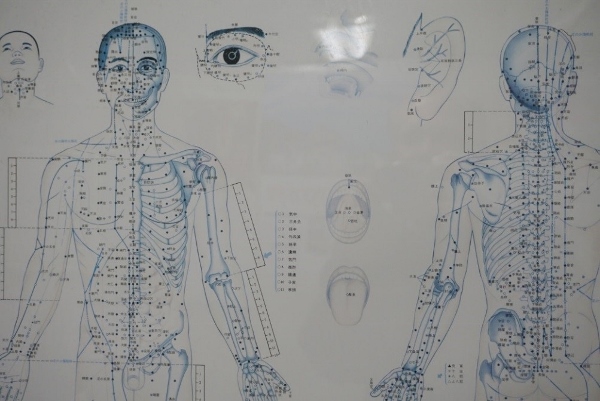 Once I was changed and ready for my massage, Mr. Miyazaki instructed me to lie face down on one of the beds, laid a thin towel across my pyjama-ed body and then proceeded to explore the state of my back. Working down it with care and precision, he found the tsubo (pressure points) along my spine and proceeded to firmly apply pressure; a lot of pressure.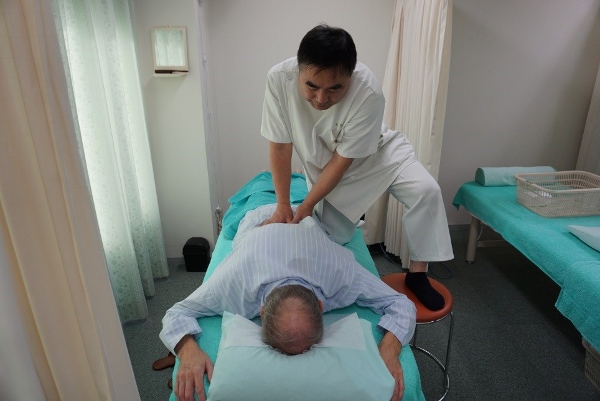 Next came my troublesome left leg. Pressing his thumbs through the towels spread across my back and legs, Mr. Miyazaki probed the muscles, finding the tsubo, which produced in me a combination of temporary agony followed by a wave of relief; sharp intakes of breath followed by long, slow exhalation. Twisting and manipulating my knees and legs were accompanied by tut-tutting from the good therapist, who commented on how tense various muscles were in both legs.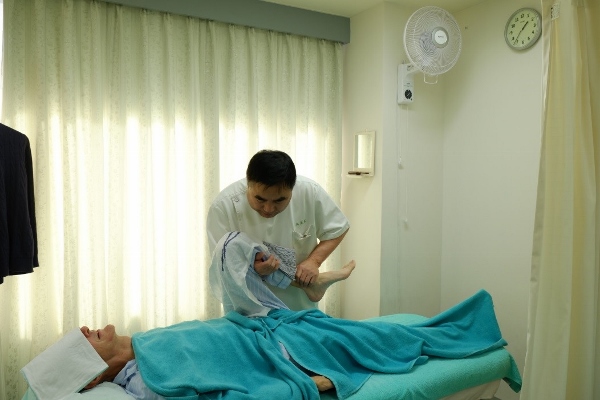 And all the while I kept dozing off only to be roused by the finding of another hardened tsubo.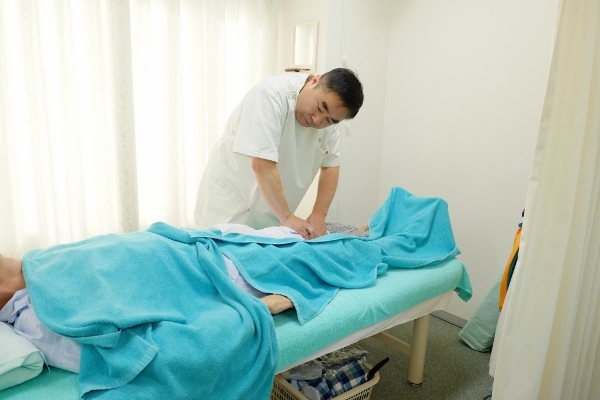 Genki-do provides treatment to aid with relaxation, recovery from sports injuries, sprains, bad backs (especially popular among pregnant women) and to assist with non-physical ailments, such as relief from depression. In addition, electric therapy treatment is available to stimulate muscles. The clinic will also do taping on request. Genki-do is open all year round, from 09:00 to 21:00, except during the O-bon and New Year holidays. Certain parts of treatment at Genki-do are covered by national health insurance plans.
When I asked Mr. Miyazaki whether he has any plans for the future, he proudly presented me with a package containing "Ashifumikun", an instrument for foot self-massage and rectifying "gaihanboshi" (bunions), which he has designed and markets on the internet.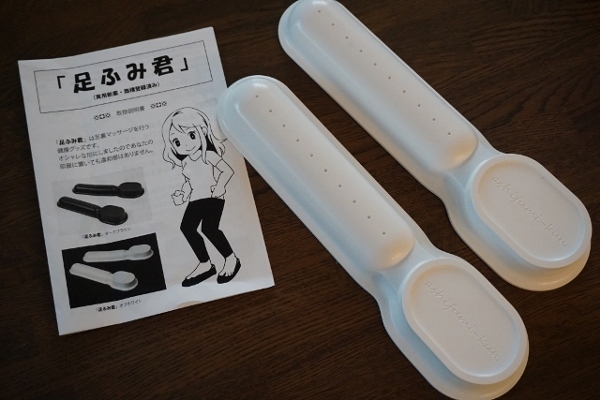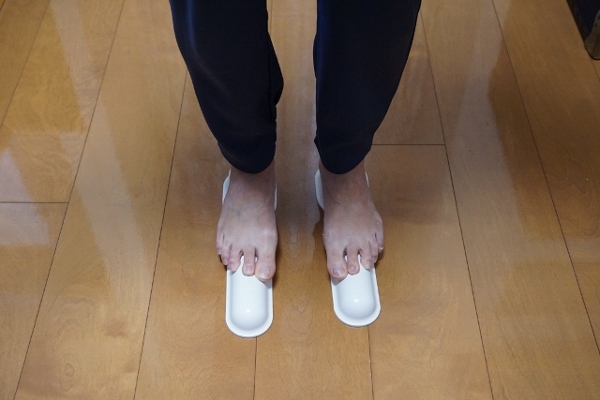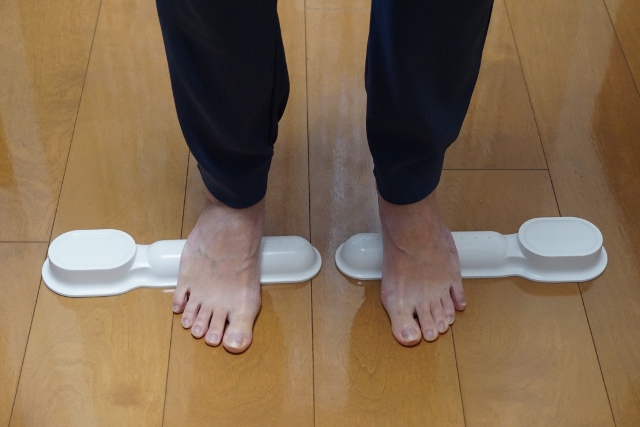 The end of the session arrived too quickly, and I reluctantly climbed off the bed, to find that my body felt much more relaxed and there was now a spring in my step, in contrast to when I had clambered onto the bed. And my left leg felt much better; so much so, that I am looking forward to booking another session for that troubling thigh muscle in the very near future.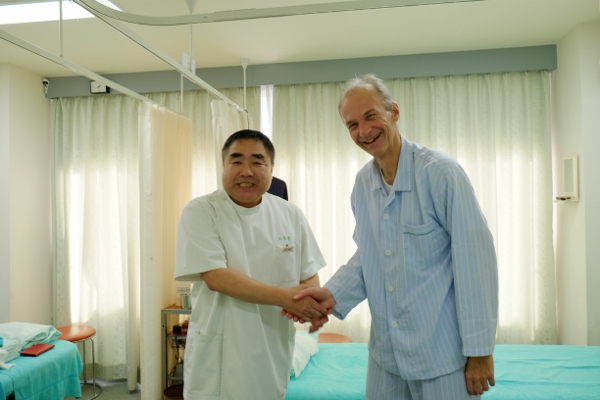 Story by Jeremy Hutchinson