Get Your Futsal Kicks at Paraiso Toyocho
Published: December 14, 2020
Paraiso Toyocho is a futsal court rental and futsal training centre located just behind the Koto-ku Ward Office, near Toyocho station. After opening at the end of May 2020, Paraiso has quickly been establishing itself as a popular venue for futsal players of all ages. On a recent balmy afternoon, we dropped in for a chat with manager Ms.Yuki Seino and Ms. Yuria Sudo, a registered futsal player and staff member.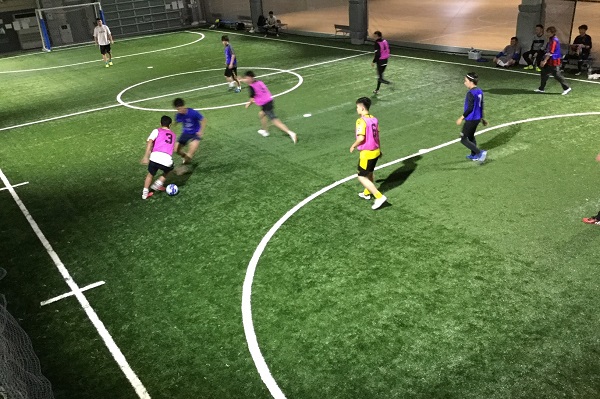 Paraiso features three futsal pitches, two with lush artificial grass and one hard court. The hard court is about 33m by 18m, with the two grass courts slightly smaller at 31m by 15m. All are available for rental by futsal teams, while Paraiso also offers individual training sessions given by qualified coaches. A variety of other football schools rent the pitches in the late afternoon and early evening for the many elementary school age children who now play the game.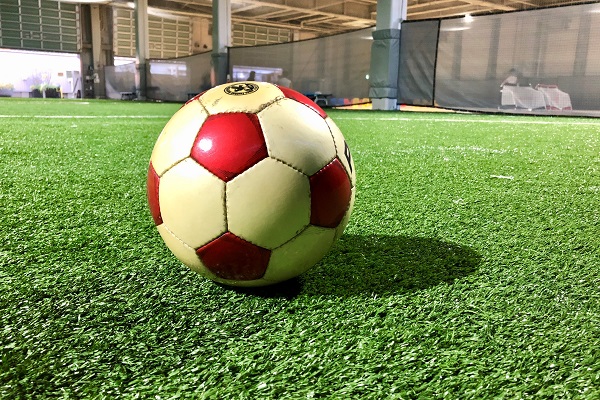 Futsal has seen a dramatic increase in popularity in Japan in recent years, particularly in large cities. The name is a contraction of the Spanish fútbol sala, or hall/lounge/saloon football in English. Originally developed in Uruguay in the 1930s to be played on a basketball court between teams of five players, it features pitch and goal sizes from handball and the "flying goalie" system from water polo. The game quickly spread all over South America as the small pitch proved to be an ideal environment to develop close control and individual technique. Futsal is now a global sport, with football superstars such as Christian Ronaldo, Lionel Messi and Neymar all crediting their skills to early exposure to the five-a-side game.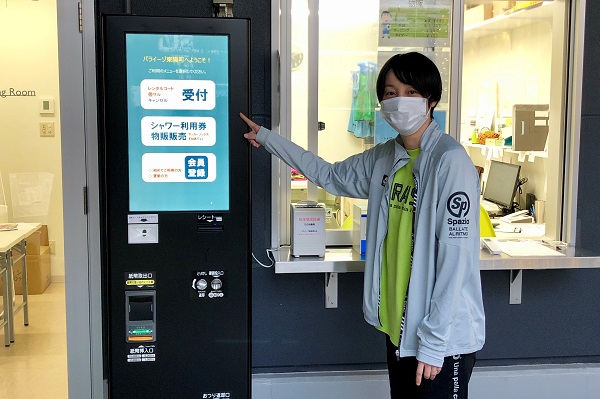 The system at Paraiso is straightforward. Pitch rental costs 12,000 yen per hour, or 14,000 yen in the summer months of June to September. The courts are rentable from 8 am until midnight every day. There are discounts available for the less popular weekday morning and afternoon time slots: for October and November 10 am to 1:00 pm is 6,000 yen, while 1:00 pm to 5:00 pm is 8,000 yen per hour. Individual teams pay a 5,000 registration fee. Teams can then make reservations through the website after checking pitch availability on the calendar.
https://labola.jp/r/shop/3026/calendar_week/2020/11/12/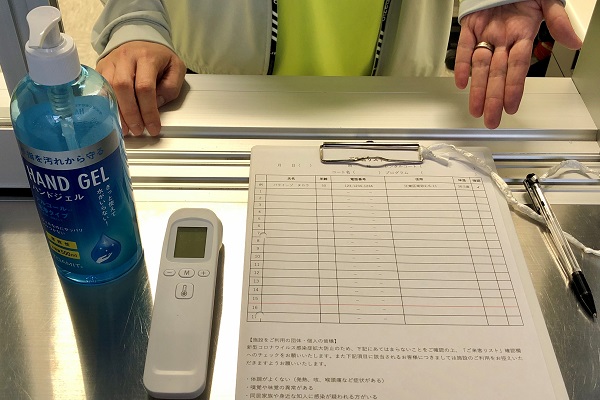 "Customers can sign in and pay for everything here," explained the youthful and brisk Ms. Seino, who was headhunted by Paraiso's parent company to be a manager there. In fact, all the staff at Paraiso are female. "We naturally follow all current health protocols to prevent the spread of the corvid19 virus. At the reception window there is strict social distancing and all visitors must have their temperature taken. Four people at a time use the changing rooms while the other players wait their turn," she explained.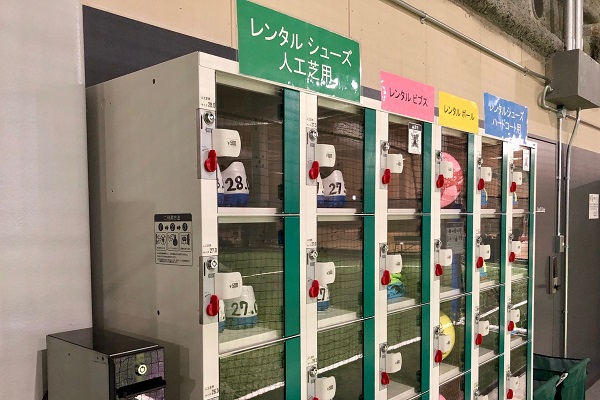 While most teams and players at Paraiso arrive with their own kit, pretty much everything you need to play or practice is rentable: balls (400 yen for two), bibs (400 yen for two sets of five), shoes (500 yen), shirts and shorts (500 yen each), socks (800 yen), shin pads (1,000 yen), goalkeeper gloves (2,500 yen), regular gloves (1,200 yen), and taping (500 yen).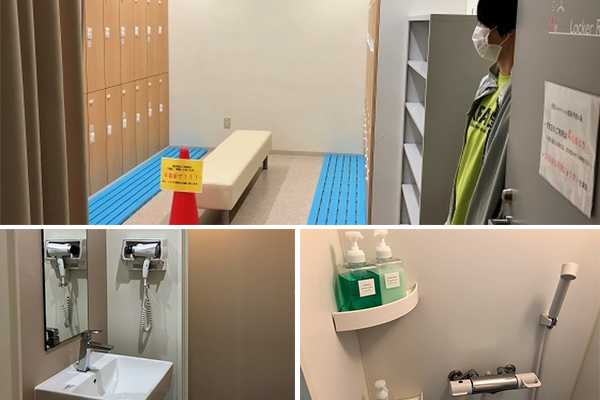 The changing rooms are neat and tidy. A maximum of four players change simultaneously to ensure social distancing.
The shower rooms are spotless and much larger than expected.
Each player receives a unique key to an individual shower which they can use after playing. Body soap, shampoo, and conditioner are all provided. "Many local residents prefer to clean up at home," commented Ms. Seino, "whereas those going out for drinks or dinner with teammates and friends will make use of our facilities." Toyocho, Kiba, Monzen-nakacho and environs are home to a plethora of marvellous dining establishments eminently suitable to quench a futsal-induced thirst, many of which can be found on this website.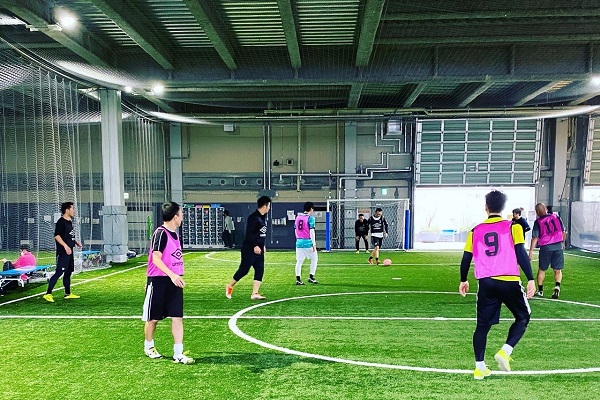 Paraiso also offers two programmes for individual players. The Single Player category (ko-sal) allows players to turn up and join in a game for a moderate fee of 1,500 yen. Players are grouped into three different age ranges: open age, over 30, over 40 and over 50. The age limits aren't hard and fast of course, but depend on fitness and experience. These ko-sal games are available on Wednesday and Thursday evenings from 8:00 to 9:30 pm and Sunday mornings from 8:00 am to 9:30 and 9:30 to 11:00 am. Discounts are sometimes available so please check the website. Both male and female players can join in these "ko-sal" games!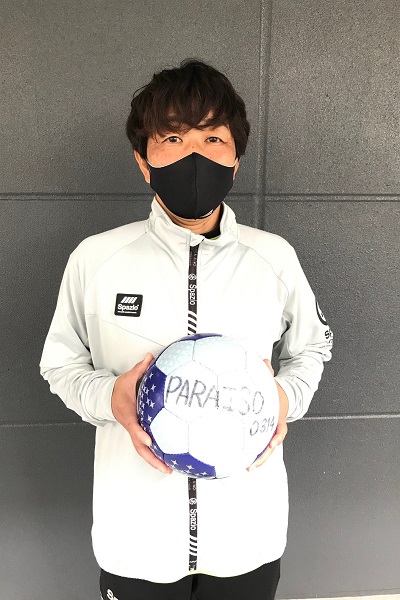 Not only are the Paraiso staff all female, but futsal coach Kakizawa is too. According to Ms. Seino, there are many ladies' teams with very good players registered at Paraiso.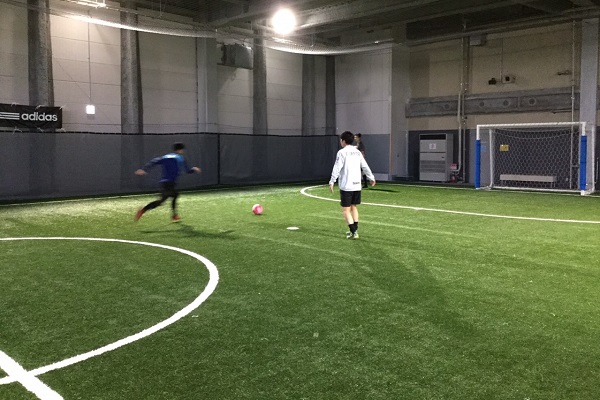 The other programme is Individual Training (ko-tore), available on Tuesdays from 20:00 to 21:10 and Saturdays from 9:30 to 10:40 am. Experienced coaches take the players through exercises to increase their futsal skills and improve fitness. The contents are wide and various, from the very basics to image training and pro-level exercises. If you're looking to develop your technique and get fitter, this is for you. Classes are 1,500 per session. There's also a one-time 500 yen registration fee.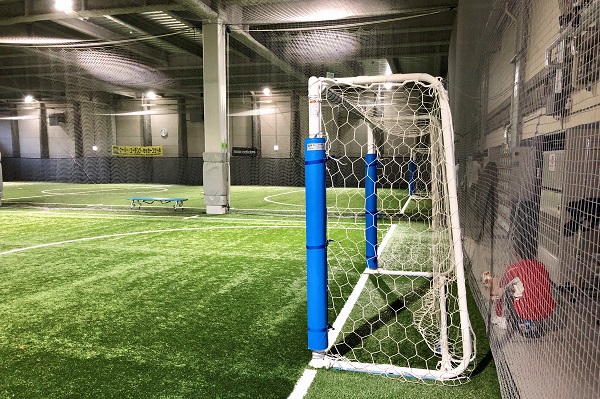 The courts are cooled in summer and heated in winter. Whatever your age or fitness level there's something for you at Paraiso. "We want to become part of people's lifework," says Ms. Seino, "Local residents and local employees can drop in twice a month, for example, play with friends or train with our coaches, improve their fitness and have fun. That's our ambition. Everyone's welcome and the atmosphere's great. Come on down!"
If you have any questions just drop in or call up; Ms. Seino and her friendly staff are just waiting to help you unleash your inner Christiano, Harry or Lionel.
Story and photographs by Stephen Spencer