Redefining Yakitori Cuisine
Published: January 26, 2018
Yakitori (grilled chicken skewers) is Japanese comfort food—fast, cheap, and great with a glass of beer. People hear "yakitori" and think of low-lit bar counters or street vendors, the thick smell of charcoal smoke over the din of co-workers gathered after hours.
But in here Monzen-nakacho, Mr. Hajime Ishii is all about breaking the stereotype.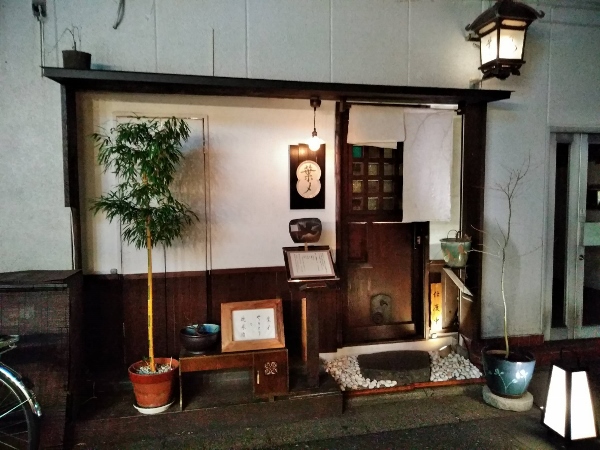 Walking to Hajime, located two small streets south of Eitai-dori Avenue and where the lanterns from nearby pubs wave like will-o'-the-wisps in the night, feels like an adventure in itself. The humble entranceway leads to a cozy interior with a few tables and a small counter.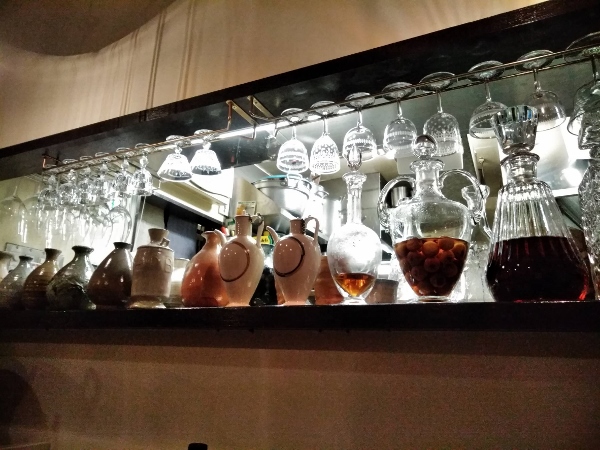 "Let's get you started with something to drink," the friendly Mrs. Ishii says as I settle in. Unsure of what to order, I tell her I'll drink whatever is recommended—this, I would later learn, is exactly as it should be at Hajime.
Glancing at the menu, I soon noticed something unusual: the lack of a la carte items. Instead, what Hajime specializes in is course meals—table d'hotes, carefully selected and prepared by Mr. Ishii.
As I was contemplating what these courses consisted of (the menu changes to match the seasons and availability of ingredients, so nothing specific is listed), Mrs. Ishii was soon back to bring me the first dish, along with a cold bottle of sake.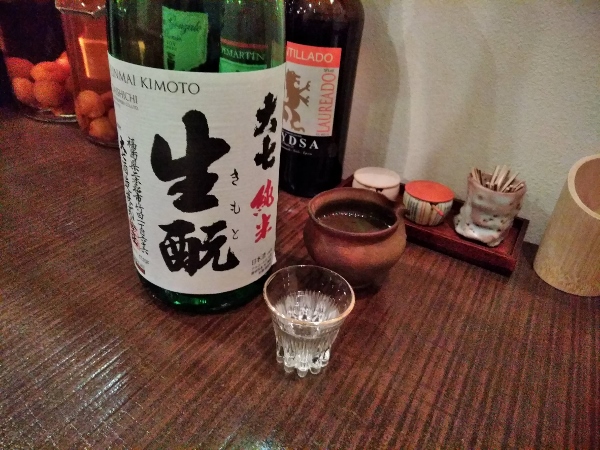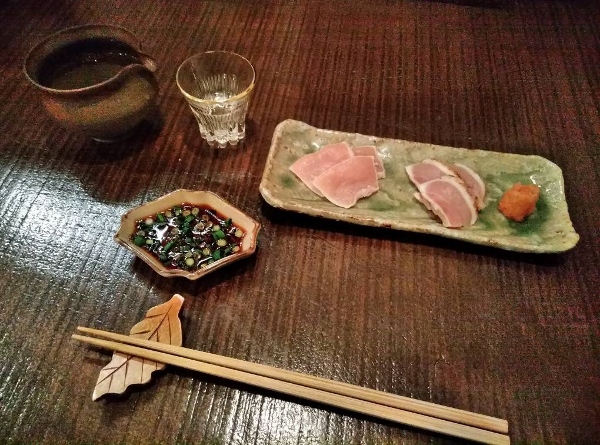 Chicken sashimi. Right away, I was in a whole new territory. I've had fish sashimi before, and beef, but this was my first time trying chicken.
"Please enjoy it with our homemade ponzu (citrus soy sauce). Today we have breast meat and thigh-tataki, which has been smoked with charcoal."
To my surprise, the chicken sashimi was very pleasant, with a mild, slightly milky taste. The tataki had a light, smoky fragrance, and the ponzu sauce was a great accent to both! Furthermore, the cold sake—reishu—that Mrs. Ishii had selected went perfectly with the appetizer.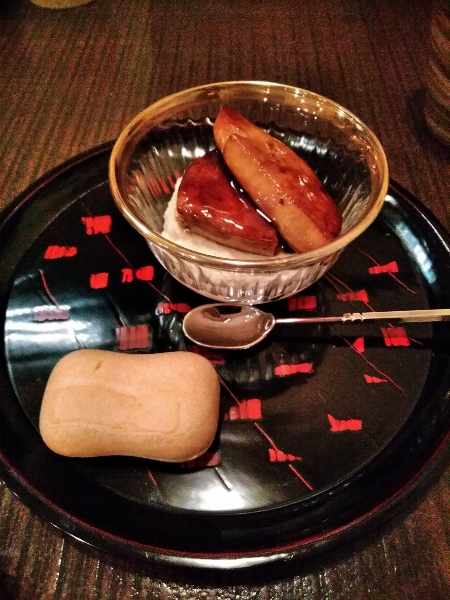 As I was just finishing appreciating this new culinary discovery, the next set of dishes came in: cream cheese and liver pâté in a monaka (rice wafer) sandwich, and fois gras over potato salad.
Again, both were very novel, and entirely, amazingly delicious.
"I wanted to do liver pâté with rice wafers instead of baguettes in order to stick to a genuine, Japanese theme," Mr. Ishii told me afterwards. "But the two alone wasn't quite right. After a lot of trial-and-error, homemade cream cheese was added."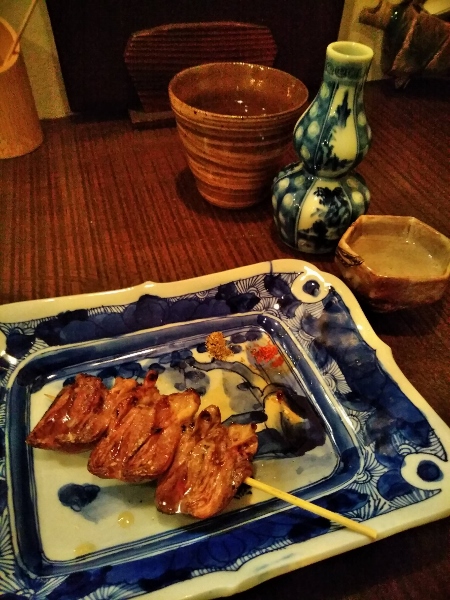 With all the fancy appetizers, I was nearly forgetting that this was supposed to be a yakitori restaurant at heart. But then came the skewers—piping hot and served one at a time so you don't have to worry about them growing cold on your plate.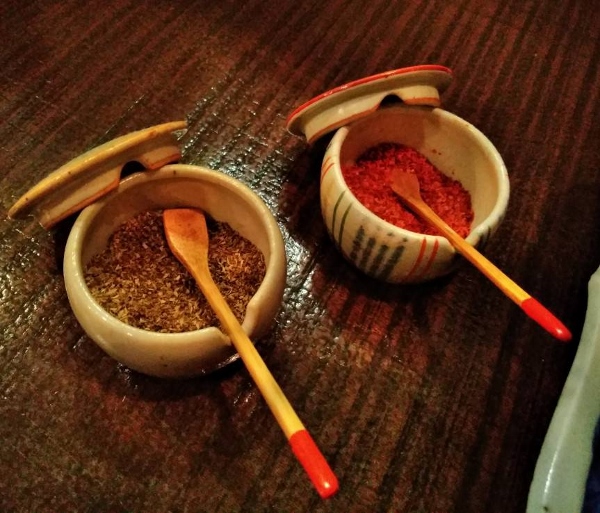 The meat is slowly cooked using a special charcoal contraption designed by Mr. Ishii himself. Thighs, livers, hearts, and other parts are carefully selected and grilled. They taste true to their ingredient—savoury and juicy—but you can also spice them up with a bit of shichimi (Japanese seven-spice mix) or sansho peppers.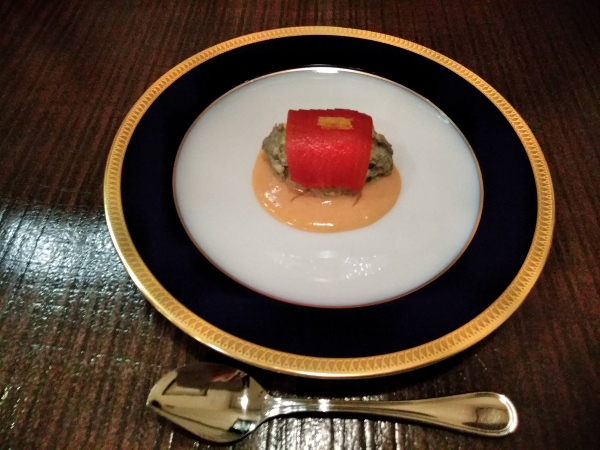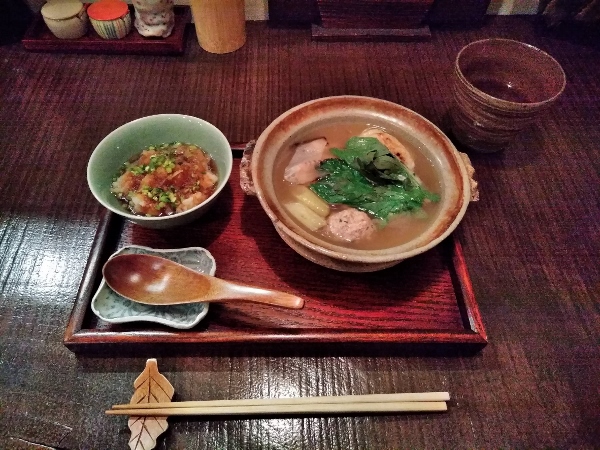 The courses rolled on afterwards, with a palate cleanser of avocado and lean chicken breast terrine wrapped with dashi-soaked red peppers (for a second I wondered if the recipe was French, but no—the flavouring was definitely true to Japanese-style washoku), followed by the finisher: a hotpot of chicken, vegetables and mochi rice cake!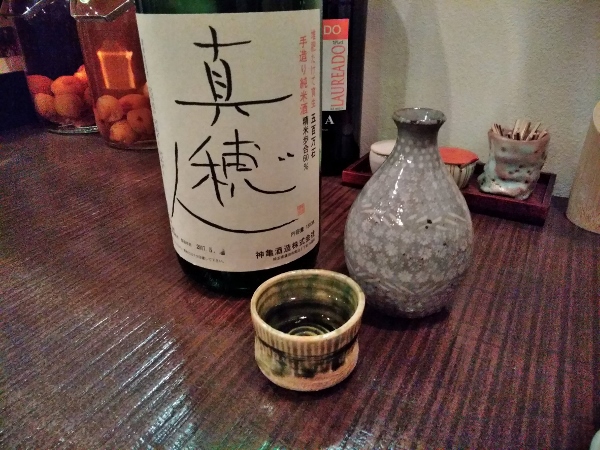 And throughout the entire meal, Mrs. Ishii brought out various sake to match the dishes. Not only was each brand made in different regions, she served them at their best temperatures: cold and sweet for the appetizers, room-temperature and cleansing with the richer dishes, and leading up to hot and savoury towards the end. Her incredible knowledge and good taste is the reason why many regulars at Hajime will often simply leave it up to her to choose the sake for them. If you're new to sake, this would be a great place to get to know some makers.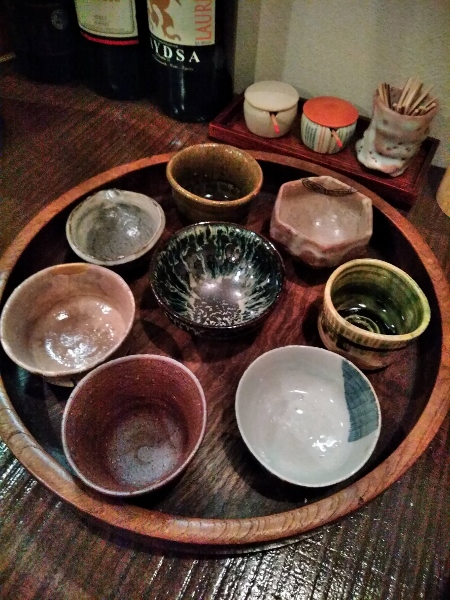 She also had a lovely selection of handcrafted sake cups for use.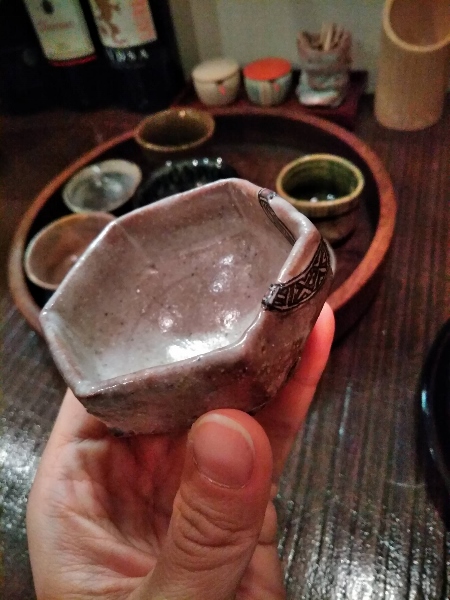 "Which cup would you like?" she would ask each time, offering me a tray of choices every time a new bottle was brought out. Picking out my favourite from the tray was a special experience on its own.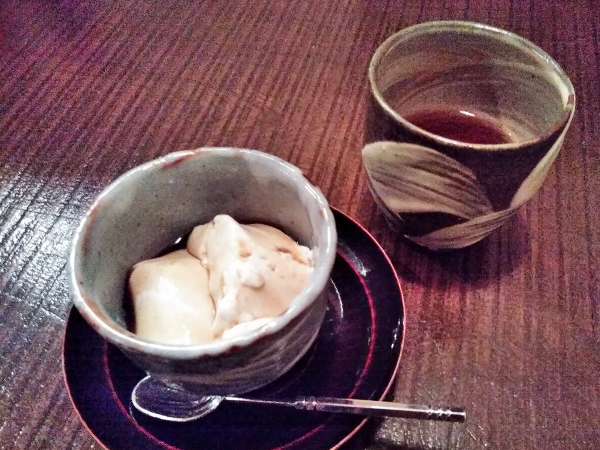 By the end of the meal I was very full, and satisfied in that happy way only good food can bring. If you're looking for a Japanese restaurant for a special occasion, this is it. The chef's course list has three levels priced at 7000, 10000 and 13000 yen (must be reserved by the previous evening via phone or website) and a drop-in course meal set at 4000 yen. The latter focuses mostly on yakitori, while the former puts all of Mr. Ishii's skills to the test with a selection of dishes not unlike the ones in this article.
If you have food restrictions and worry about leaving everything up to the chef, fear not; Mrs. Ishii is thoroughly considerate while serving the tables, asking "Are you okay with raw meat? And if there's any part of chicken that you cannot eat, please let us know. We'll be happy to provide a substitute dish." This wonderful service is partly why customers love coming to Hajime so much.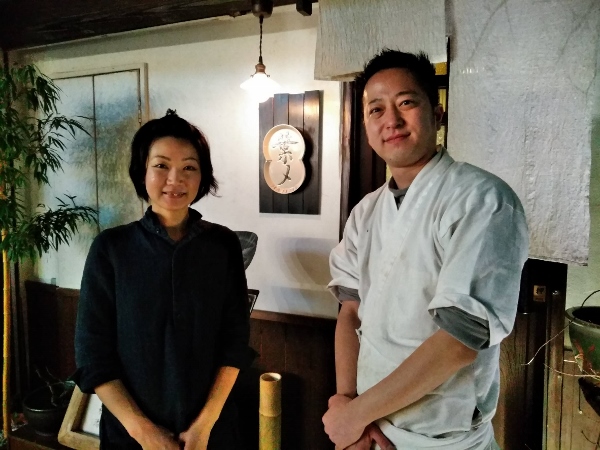 "We can't speak much English, but we're happy to serve. After all, yakitori is deeply ingrained in Japanese food culture and everyone who can, should experience it. I've been spending my professional life studying how to make better yakitori—how to perfectly grill and cook chicken for the optimum flavour and texture—and I'm always learning. If I can provide a different twist to what people expect about yakitori cuisine by offering something that's unique to my restaurant, that would make me very glad," Mr. Ishii commented.
Lastly, if you're curious about the superb food but would like to start more reasonably, Hajime also has a small but stellar lunch menu featuring legendary oyako-don: eggs and chicken over rice. "I only make a limited amount each day, but if you can get here before 1:00 p.m., you might be in luck!"
So, are you ready to redefine what you know about yakitori and chicken cuisine? If so, come down to Monzen-nakacho—we'll be waiting for you!
Story and Photos by Xianru Shen(Koto City Office Coordinator for International Relations)