A Frame for Every Occasion
Published: July 19, 2017
Mrs. Hirai greeted me around the back of her family's frame shop, Hakuen-do, on a 30-degree day in the stifling afternoon heat. She was gracious enough to see me on one of the store's usual holidays (Wednesday and Thursday). As I melted slowly, she directed me to a table in the backroom of her shop and sat across from me expectantly while I tried to arrange myself like someone who hadn't almost had a heatstroke.
Ms. Hirai is all business, a tough and intense woman who has the slyest spark in her eye when she knows she's asked you a loaded question. For the first part of our interview, she answered my questions succinctly, occasionally casting a glance upwards to remember a particular detail as though she were checking a meticulously organized filing cabinet in her mind.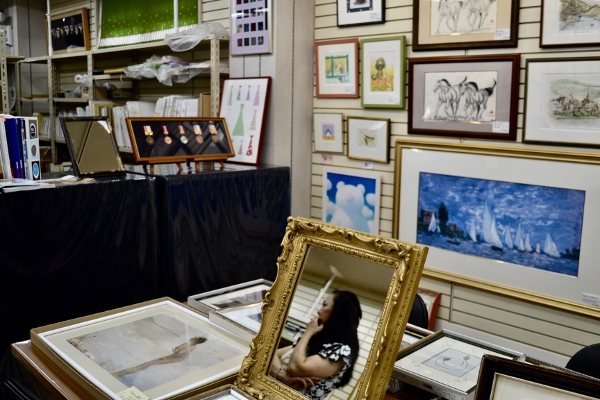 Hakuen-do began with her father, Mr. Takahara, and was originally a stationery store. Her father started to take an interest in painting, and the store changed into its current iteration about 20 years ago. Hakuen-do does not make the frames, but Mrs. Hirai thinks carefully about what object might suit a particular frame, giving each one a more personal touch. In one display frame, for example, was her son's junior high school tennis uniform and racquet. I noted that it was a lovely way to commemorate important moments in life, as she directed my attention to another frame on the far wall. In that frame were small, differently patterned squares.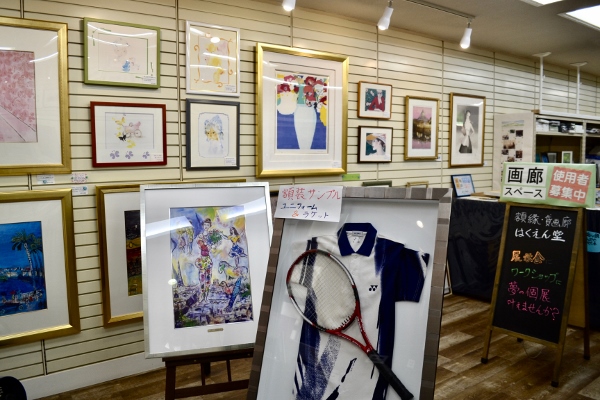 "For one customer, their father had just passed away so we took a few of his ties and cut them to fit into this frame. We have a few different designs for this kind of commemoration as well."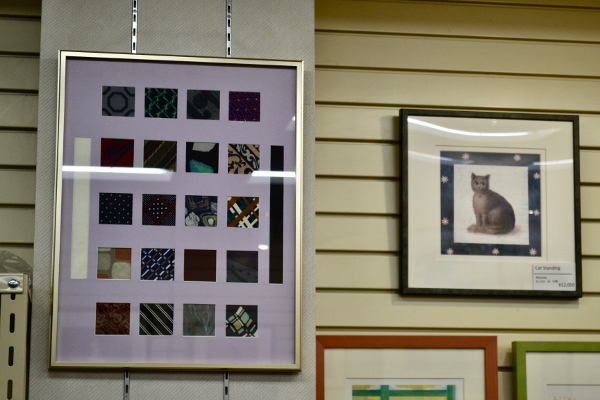 The typical customer, Mrs. Hirai said, is either a photographer or painter looking to frame their own work, and certainly that was where my image of things to frame started and stopped. It had never occurred to me to make a mosaic of a loved one's belongings, or frame pieces of clothing from another age in life.
Seeing my interest in the two frames she had pointed out, Mrs. Hirai began picking up more and more unusual framed objects, like brooches and handmade dolls. It turns out, you really can frame anything, and Hakuen-do will be right there to help you do it.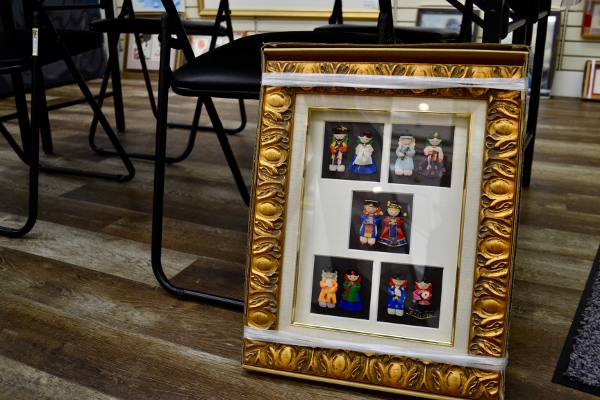 It was at this point, walking around her shop while she showed me different framed memorabilia, that it felt more like I was the one being interviewed as she asked me about my life, my parents' lives, my thoughts on Japan, and where I had travelled.
Our interests converged on art in particular, as Mrs. Hirai evidently shares her father's love of paintings. On her days off she often goes to exhibits around Tokyo such as the Mori Art Museum in Roppongi for the more modern exhibitions, and the Tokyo National Museum in Ueno, which has the biggest collection.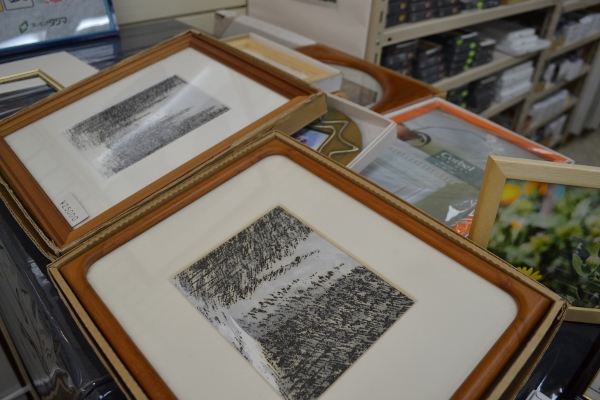 Mrs. Hirai's other big interest is English, and she told me about the month she spent in England in her 20s, studying and going to see the Wimbledon. On her way back to Japan, she stopped in France and went to the art museums. We agreed that many of the paintings in the Louvre can be difficult to relate to when you walk into the museum with no prior study, as both of us had done twenty years apart from each other.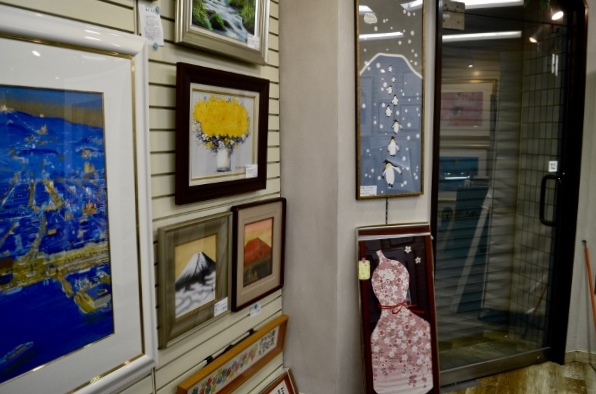 In that sense, art and the frames of Hakuen-do have something in common. Just looking at frames out of context, or without knowing much about them, they seem like ordinary objects. Maybe some appeal to you more than others because of the color or pattern, but it is hard to feel strongly about a frame with no context. However, if there is someone to guide you and recommend something that fits your painting, photograph, or treasured object perfectly—someone akin to a museum guide or a didactic label beside a particularly abstract sculpture—then frames can take on a much greater significance, imbued with personal meaning.
Talking to Mrs. Hirai while wandering her store and hearing her thoughts from topic to topic on everything from tennis to her fascination with languages, I thought she would be the perfect guide—intelligent, talkative, bright, and thoughtful—for every framing need.
Story and Photos by Kate Montgomery