Korean culture is having a moment. From music, to food, to fashion, people are taking notice, and this is also true in Japan. Influenced by the latest trends of edgy K-pop celebrities, fashion-conscious Japanese men and women are continually searching for the next great outfit to stand out from the crowd.
Perfectly located in the bustling neighbourhood of Kiyosumi-Shirakawa, the sleek black and beige façade highlights the colourful items on display at Hinari – a fashion wholesale boutique.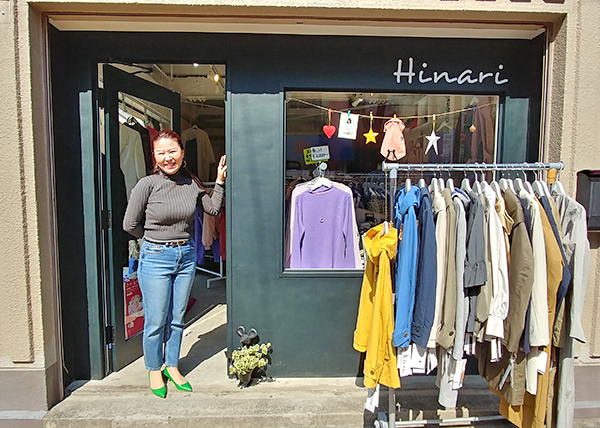 Opened only in July last year, the shop has already become a popular fixture for the local women. "There are several cafes in the area. My clients like to go for a cup of coffee with their girlfriends and then come shopping here," explained owner and force of nature, Ms. Kim.
The name "Hinari" comes from an old Korean word that means good fortune. Ms. Kim chose it for its significance, but also because it sounds Japanese and is easy to remember.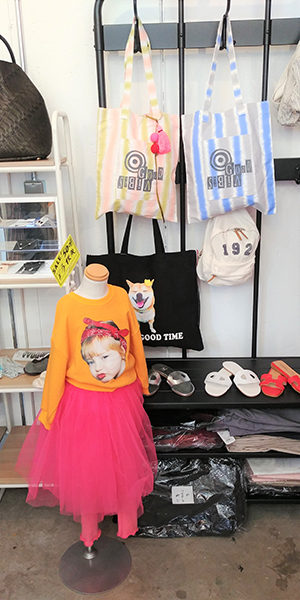 The store carries high quality items imported directly from overseas. Ms. Kim deals with the suppliers herself, so she is able to ensure the quality and to offer competitive prices compared what would be seen in a department store. About 80% of the items are from Korea, and new arrivals coming in almost daily, so the store is always changing.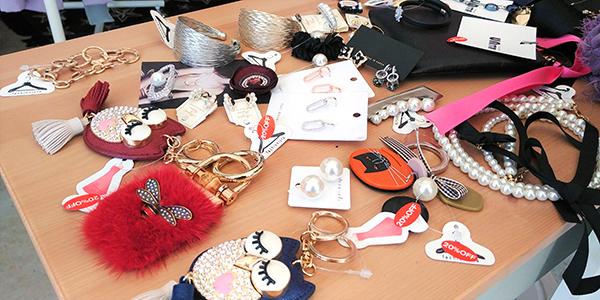 What struck me was the vibrancy of the colours, but Ms. Kim explained that for the Japanese fashionista, fabric is most important. Customers want high quality they can feel. Grabbing a few items off the racks, she quickly put together outfits of contrasting colours, cuts, and patterns, different from the more muted mainstream Japanese fashion. Korean fashion is unique details or features, colour, and expressing individual style.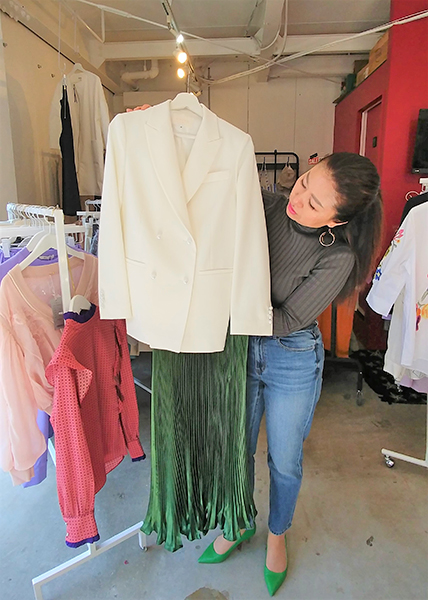 "When I'm choosing items for the store, I have to keep in mind what is fashionable in Korea, but also what will sell in Japan," she explained. In China and Korea, the fit is tailored, but in Japan, the current trend of looser fitting clothing is still holding strong. The challenge is to find pieces that are unique, but still within the comfort zone of her Japanese clientele.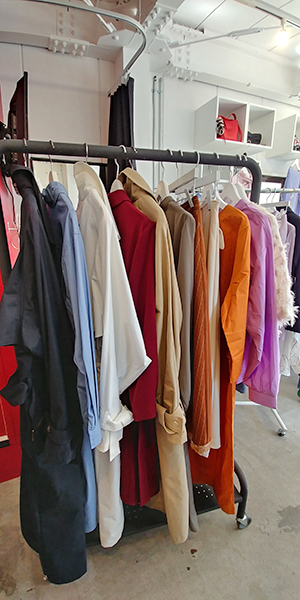 However, age doesn't seem to be a factor. Clients at Hinari range from 20 to 90+, and Ms. Kim told me she often has older customers picking out items targeted at a younger age range. "Japanese women choose outfits that make them feel good. If they like something, they buy it. I love it!"
At the moment, people are coming in to get ready for going back to school. They want an outfit that is just the right combination of casual and chic.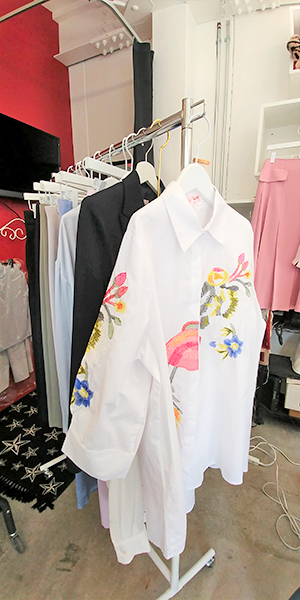 For now, Hinari caters to women, but Ms. Kim is planning to soon feature clothing for men in store. She is also currently testing out fashion for children and even dogs, which will be available on the online store, rolling out later this year.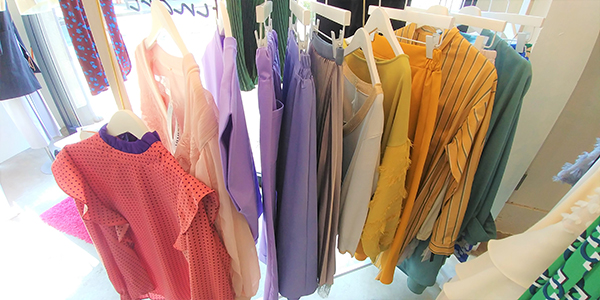 From dresses, to shirts, accessories and bags, Hinari has it all. If you're looking for an outfit that is fashionable, well-made, and with just the right amount of flare, you are in good hands with Ms. Kim.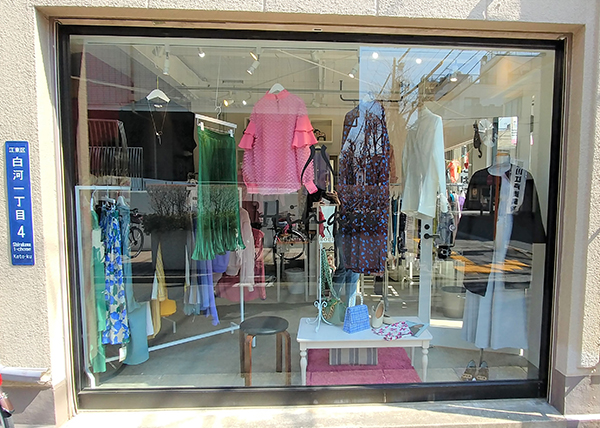 Story and Photos by Jenna Wilson