Hiroshima Hotplate Heroics!
Published: August 31, 2021
Hiroshima teppan sake wine 90 is a hotplate restaurant serving the finest seafood, meat, and vegetables cooked in a traditional Hiroshima style. On a recent afternoon, we dropped in to meet owner and chef Mr. Toshinori Masutome, and admire his amazing spatula skill.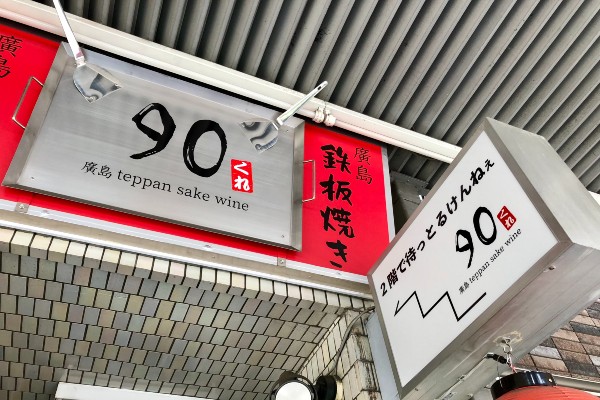 While Hiroshima teppan sake wine 90 faces onto bustling Eitai Street just one minute from the nearest exit of Monzen-nakacho station, it's on the second floor of a building accessed through a doorway at ground level. There's a large signboard on the pavement during opening hours, and this marvellous replica of the hotplate itself is set above the door. You can't miss it!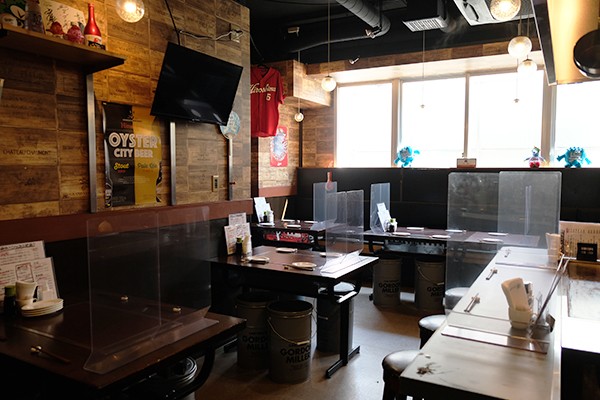 The restaurant itself is high-ceilinged, comfortable, and extremely well-ventilated, as you would expect. The walls are adorned with posters of Hiroshima and uniforms of Hiroshima Carp, the town's wildly popular professional baseball team.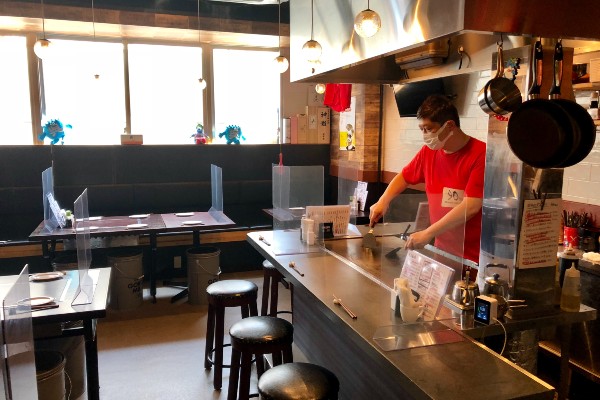 The room is dominated by the large teppan hotplate with a short counter set in front, literally inches from the action. The emphasis is on reasonably-priced, multi-course dining featuring seafood sourced directly from Hiroshima. "We're a Hiroshima-style street corner hotplate izakaya," said Mr. Masutome, "and everyone is welcome."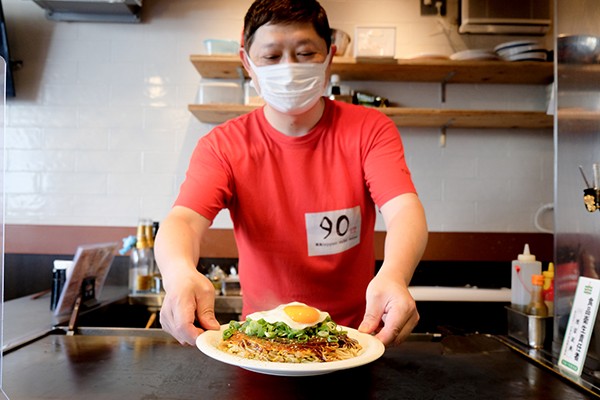 The restaurant is very popular with Hiroshima natives residing in Tokyo or visiting on business trips. Mr. Masutome deftly cooked up this fabulous Hiroshima savoury pancake (okonomiyaki) featuring pork belly, cabbage, bean sprouts, finely chopped negi onions, and the signature fried noodles (yakisoba). It's topped with a large fried egg. Okonomiyaki from the Kansai area don't contain the soba noodles and have the various ingredients mixed together, whereas Hiroshima style pancakes are layered and contain far more cabbage. The nikutama soba negi nosei pancake is 1,000 yen including tax.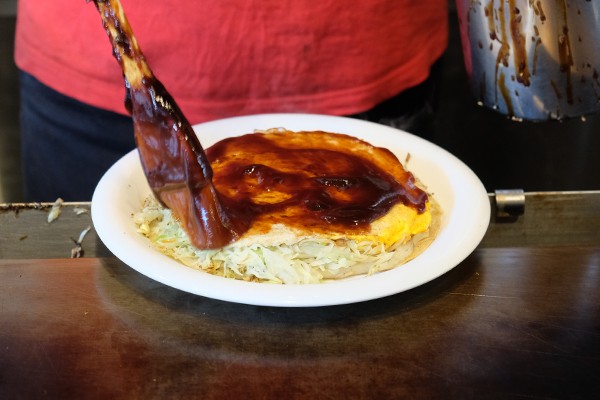 Okonomiyaki pancakes are slathered in a savoury sauce before serving. Hiroshima Teppan uses only the Mitsuwa brand sauces, produced in Hiroshima for 100 years. "It's a high quality sauce, not particularly sweet, and that suits the palate of Tokyo residents," explained Mr. Masutome.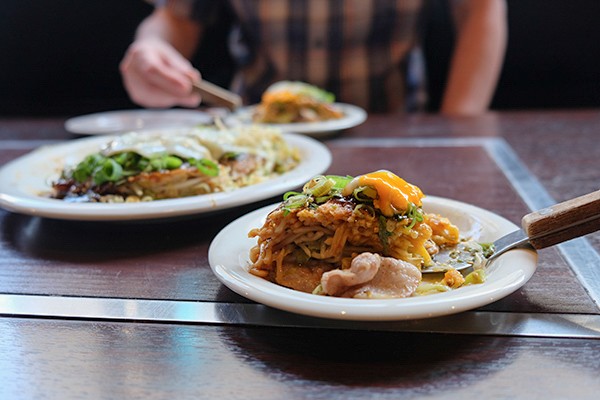 Customers can choose a variety of toppings for their okonomiyaki, such as cheese, kimchi or seafood. Extra noodles or more eggs are a possibility too. It was exceptionally tasty, rich and filling, definitely a most refined okonomiyaki!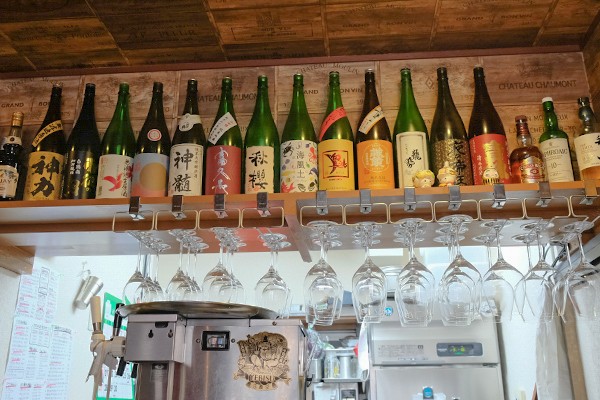 Hiroshima is one of the great sake producing areas of Japan and many renowned, award-winning brands such as Ugo No Tsuki and Houken from the Aihara Brewery in Kure are available in the restaurant.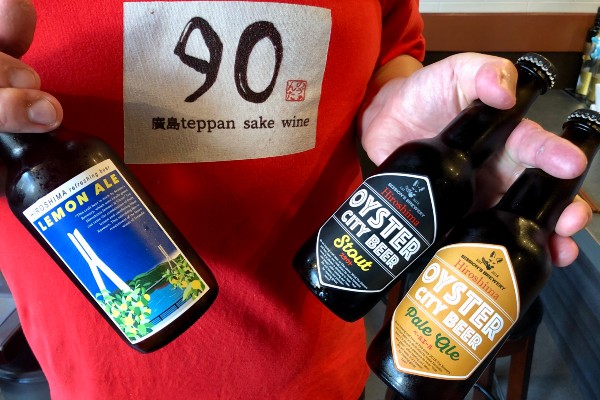 Hiroshima Teppan also sells beer brewed at the Session's Brewery in the Eba area of the city. There's stout, pale ale, and a selection of citrus beers for summer. The Oyster City beers use Hiroshima's famed oyster shells as a fining agent, producing smooth, well-rounded beers.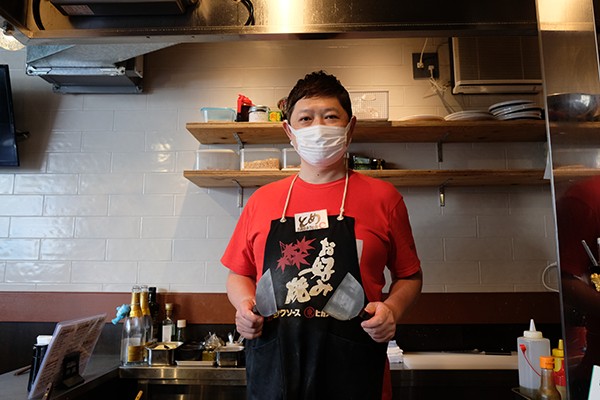 Speaking of oysters, Hiroshima Teppan has live oysters delivered direct from an uninhabited island located in the Seto Inland Sea. "They're alive so they're perfectly safe to eat," says Mr. Masutome with a grin."They're the best oysters in Japan!"
Every week, every month sees culinary delights such as mussels raised with tender care on the island of Miyajima in Hiroshima Prefecture and all kinds of fabulous seafood. It really is a gourmet's dream!
Story and photographs by Stephen Spencer