Unleash Your Inner Otaku at Hobby Off Kameido Store
Published: February 20, 2019
Koto-ku is home to a variety of recycle shops but perhaps none attract a wider age range than the Hobby Off store on Kameido Tenjin Street north of Kameido Station. On a recent morning, we dropped into to this enchanted cavern of toyness for a chat with the staff.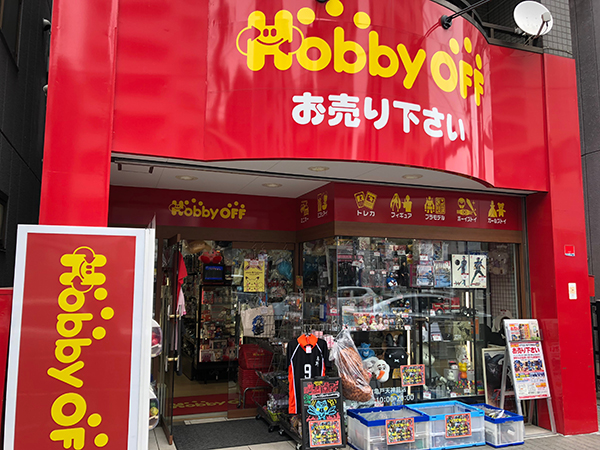 There's no way you can possibly miss the bright red facade and foot-high yellow letters! From the moment you walk through the door it's just toys, toys and more toys.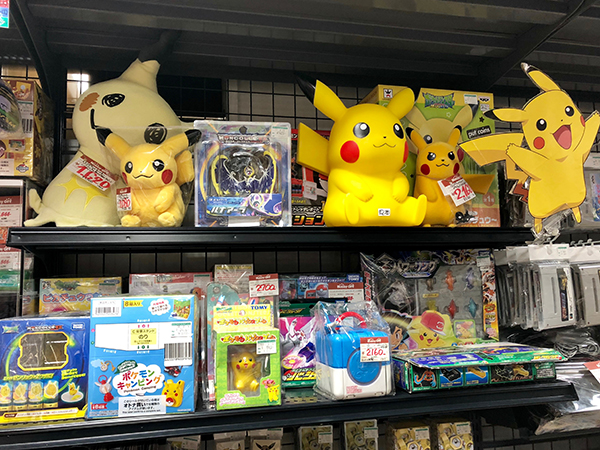 According to Mr. Marumo, the chief buyer, Pokemon is the top seller with both Japanese and overseas customers. The latter comprise 30% of visitors to Hobby Off Kameido; one staff member speaks Chinese while the others will have a go at English. As you'd perhaps expect from people who work with toys all day, they're very easy-going and smile a lot.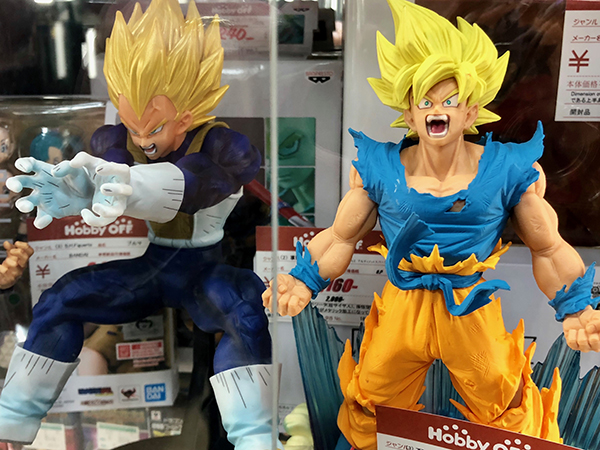 Dragon Ball Z is second in popularity with all customers. Mr. Marumo explains the intricacies of the business and the shifting popularity of various products. "There's a time lag between Japan and some countries for which shows are being broadcast. Not only that, different programs are popular in different areas of the same country. In Japan, local schools in the same town will have different favourites and tastes change depending on the grade and the year."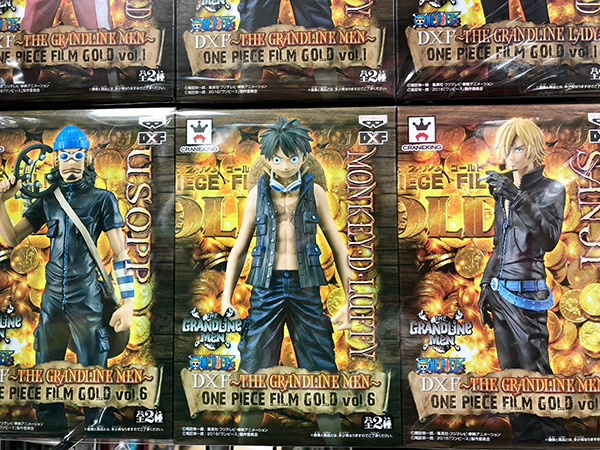 While the likes of Pikachu, Goku, and Monkey D. Luffy may be the stars today, there's still plenty of room for more traditional toys.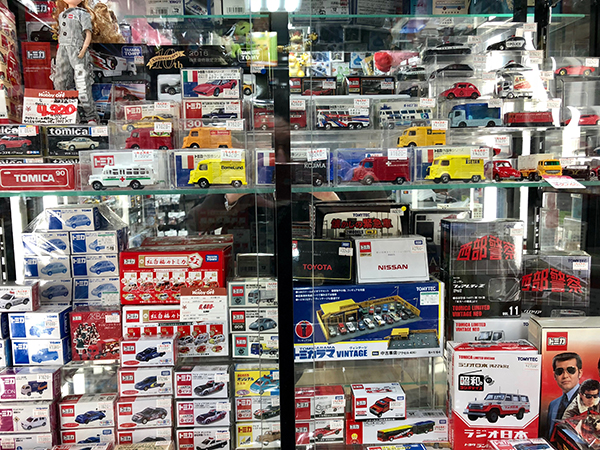 Tomica cars debuted in 1970 and are still immensely popular. "We get a lot of parents and children coming in," says Mr. Marumo. "Sometimes even three generations. The parents feel nostalgic for their own childhood and sometimes find original items from those days. We also have some premium goods. Since we buy from local people, what we have in stock reflects the local community. There are many older people who have lived here their whole lives and tucked away all kinds of treasures in their cupboards."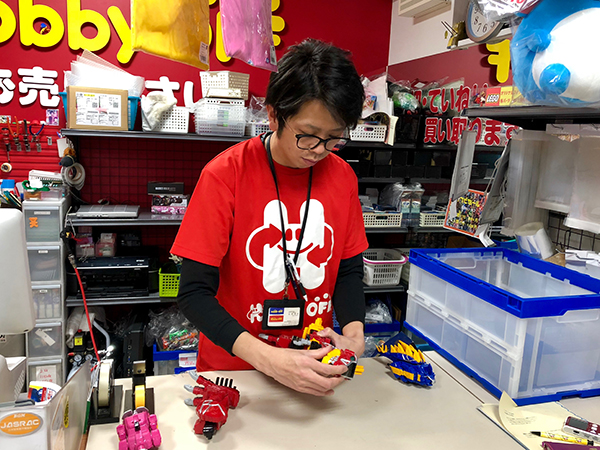 The system couldn't be easier. You just bring in what you'd like to sell, Mr. Marumo and the staff take a look and make you an offer. Simple! They will even buy broken toys for spare parts. While we were in the shop a customer sold a rather worn-out Power Rangers dinosaur robot which Mr. Marumo wanted for its "battery".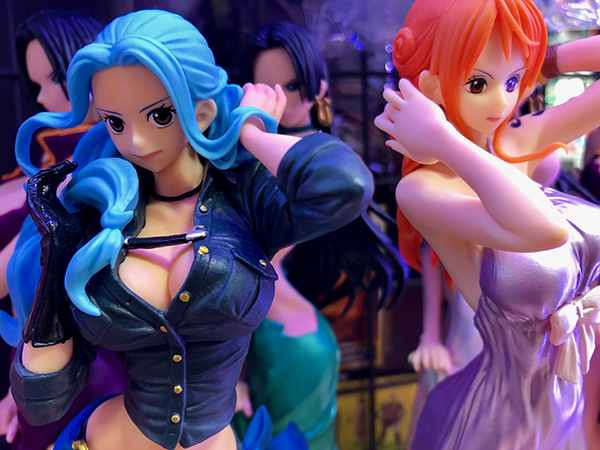 No self-respecting Japanese hobby shop would be without anime girl figures.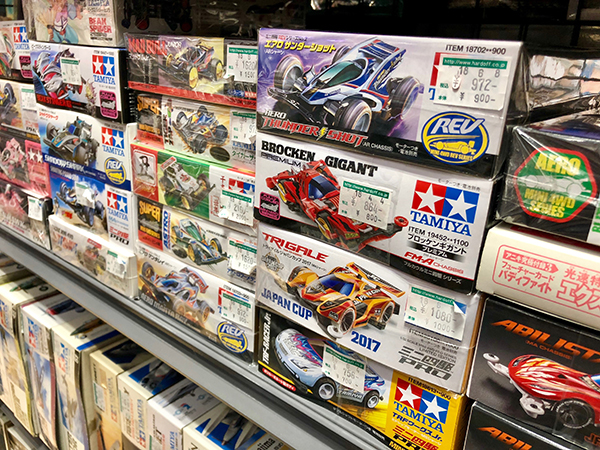 Plastic model kits are well-represented on the shelves too, with everything from cars, planes and motorcycles, to Gundam robots. The prices are very reasonable.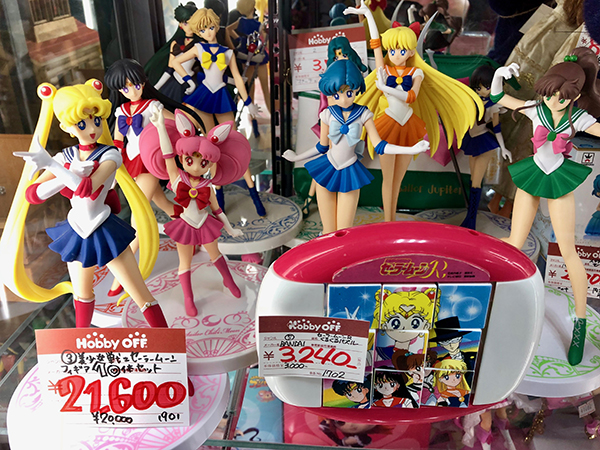 Many girls who grew up reading the comics and watching the likes of Sailor Moon on TV are now working and have disposable income to spend on their hobbies, hence the recent upsurge in popularity of 80s and 90s character goods.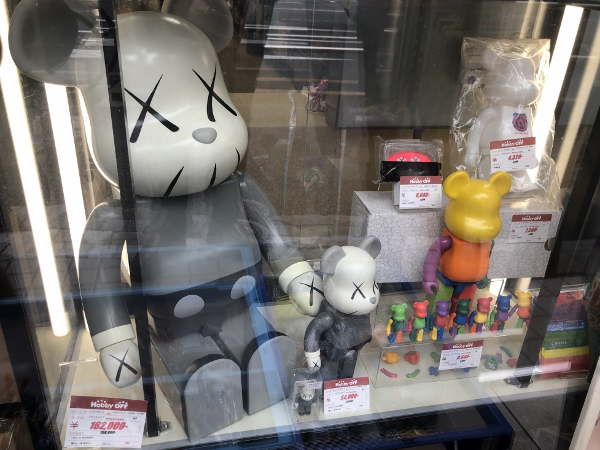 Speaking of premium goods, Hobby Off currently has a selection of the outrageously in-demand KAWS Companion figures from Medicom Toys. "Many people are looking for these, so I think they'll soon sell out," says Mr. Marumo.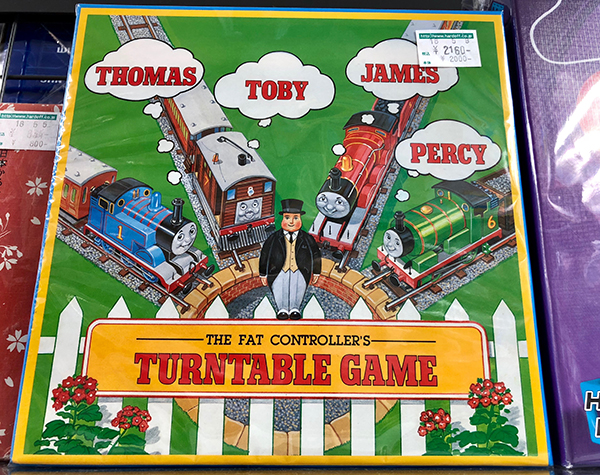 There's a truly amazing variety of toys, cards, games, models, figures and so on at Hobby Off Kameido. Whatever your age or interests, you can probably find something that takes your fancy. The location is great too; if you're visiting Kameido Tenjin Shrine or Katori Kachi-un shopping street why not drop in. You never know what you'll find, and it's great fun looking!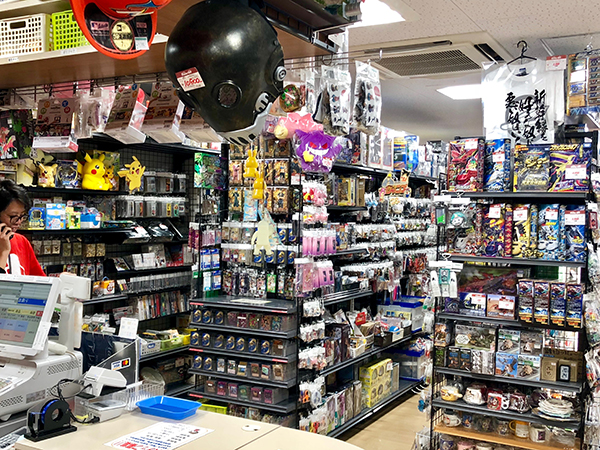 Story and Photos by Stephen Spencer