Homemade Comfort Food "Okazuya ORINO"
Published: November 6, 2023
※Prices are subject to change from those in effect at the time of the interview. Please contact the store directly for the latest information.
It's healthy, balanced and reasonably priced.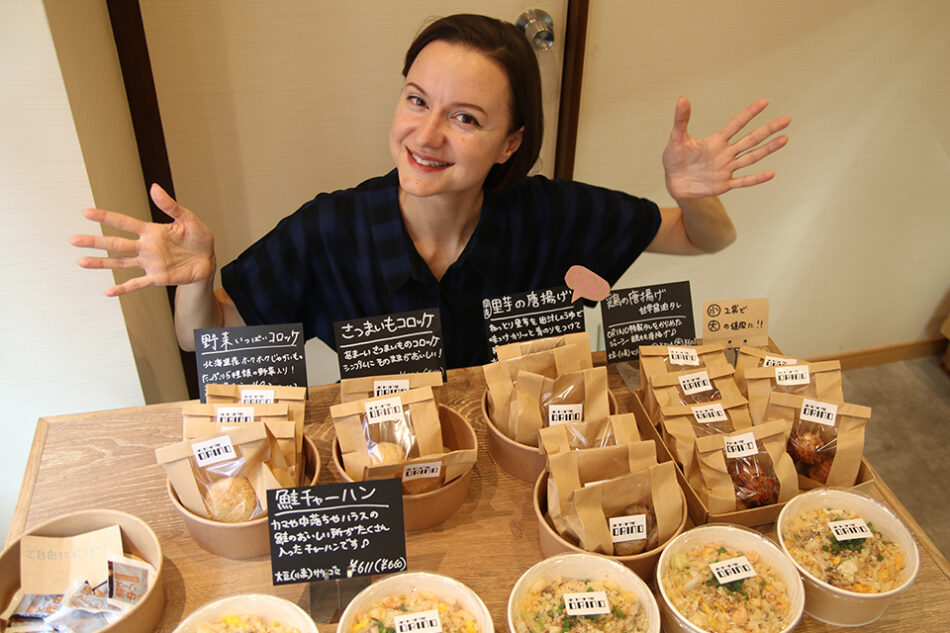 There are many options which are healthy for your body since there are no food preservatives or flavor enhancers used.
For those who are highly health conscious, you cannot go wrong here. It really tastes like homemade food without excess flavoring like MSG (Monosodium Glutamate). Everything is made at the store, and you can see the kitchen at the back, so you can also trust that there are no preservatives or additives.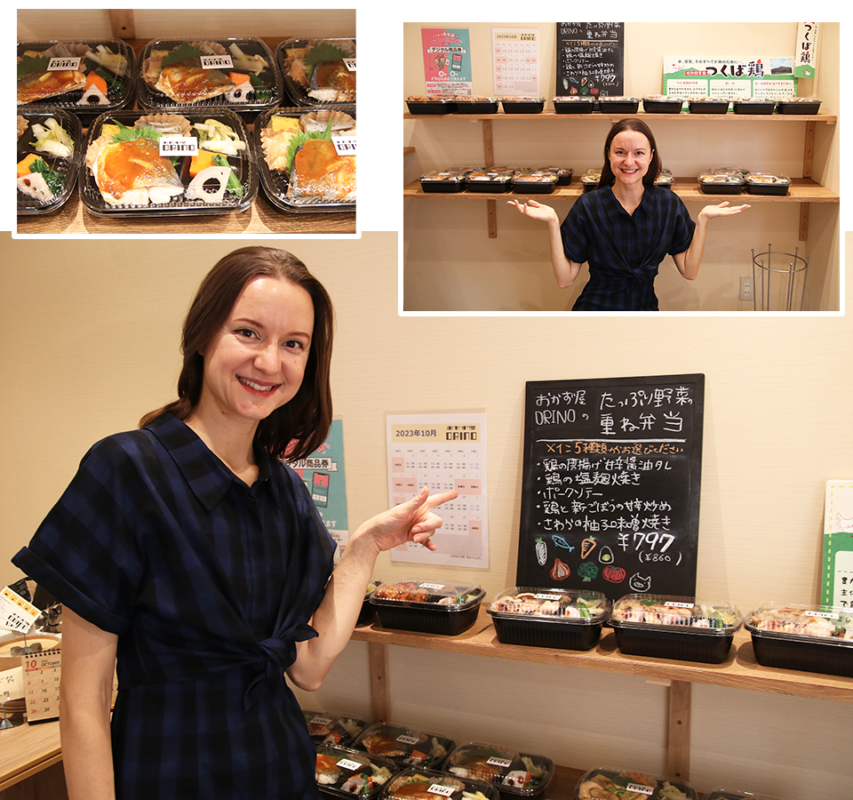 At lunch time, there are many freshly made bento boxes lined up on the shelf.
The menu changes periodically, but on this day, there were 3 chicken options, 1 pork option and 1 fish option. All 5 options include a variety of seasonal vegetables, some egg and a layer of rice underneath topped with homemade 'furikake', dried seasoning. For vegan options, you can choose from a few items in their display case beside the register.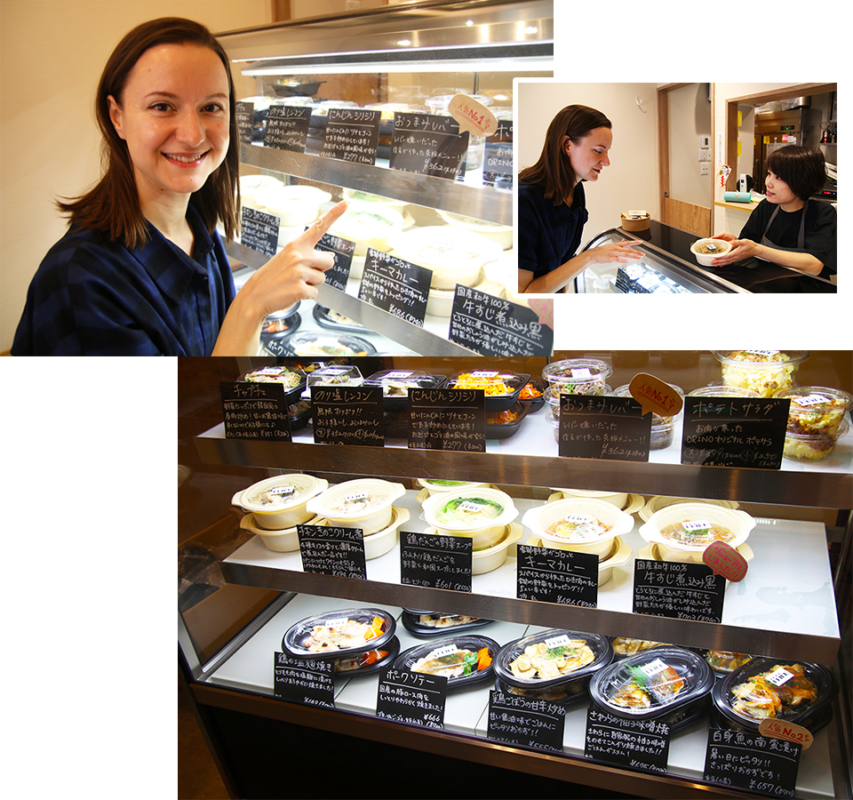 By around 4pm, many dishes get sold out and become limited, but there are many varieties of bento boxes in the morning and you can make reservations or request a hold for your order by calling in advance.
From the moment the shop opens, there is a steady flow of customers, proving its popularity and reliability. Apparently, they can potentially sell out at 2pm, so make sure to go earlier just in case or you can call and inquire.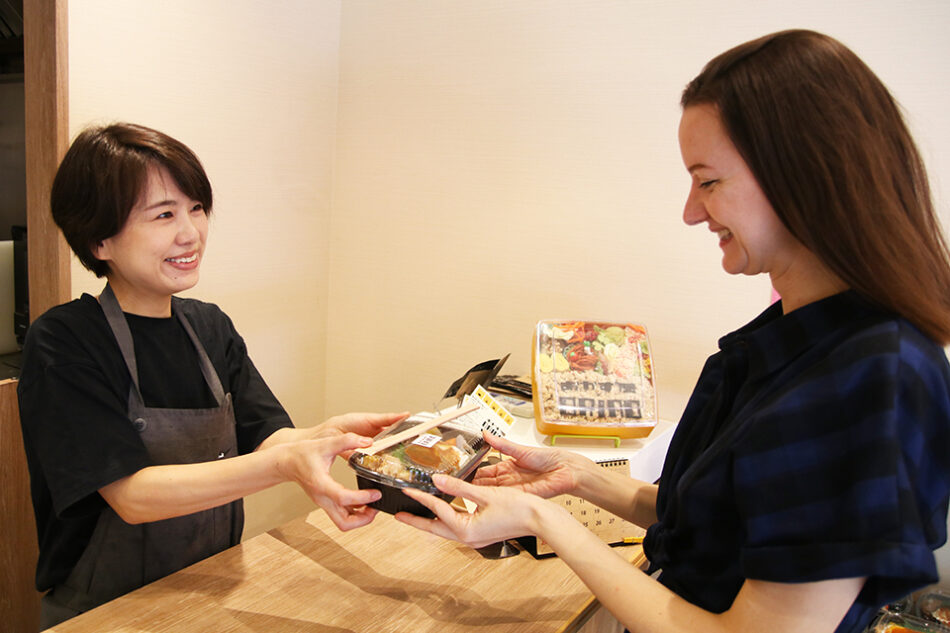 "Our motto is to use only natural ingredients without using food preservatives or umami seasoning (food enhancer), so it is healthy for the body. We are also particular about the flavor and creating a soft texture to make it easier for kids to eat." says the manager, Ms. Igeta.
As someone with a very sensitive palette and picky about ingredients, particularly avoiding synthetic food enhancers, I personally love this shop. This food is perfect for health-conscious people as well as those who want to be healthy but don't want to sacrifice taste.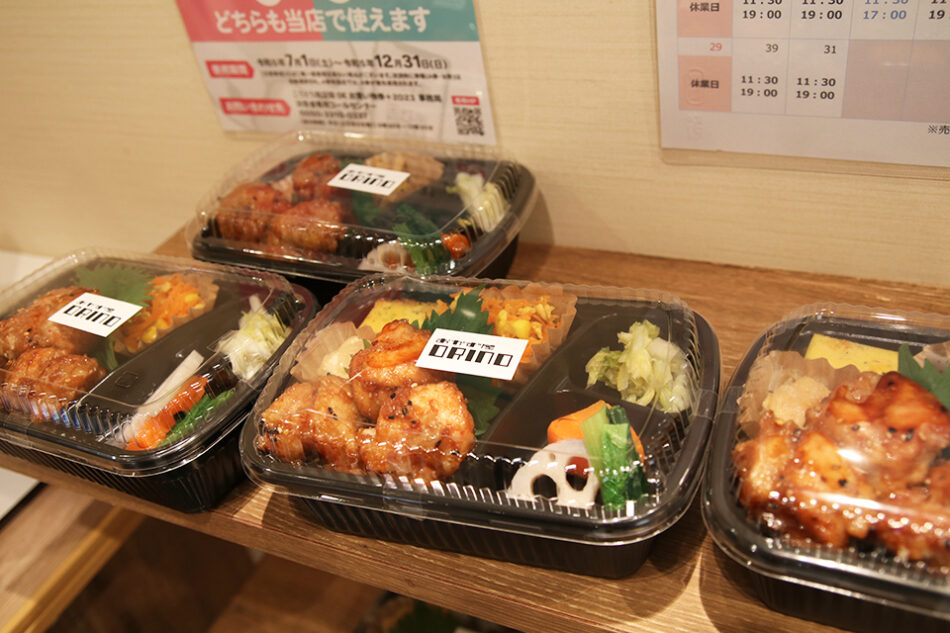 △ Chicken Karaage glazed with Sweet and Spicy Soy Sauce 860 yen
The tender and juicy karaage is coated with rich soy sauce that pairs perfectly with rice.
Karaage, meaning 'deep fried' is usually used to refer to fried chicken. Fried chicken in Japan is made with a variety of seasoning and sometimes condiments to make it flavorful and juicy. For a richer taste, this option is the one to go with!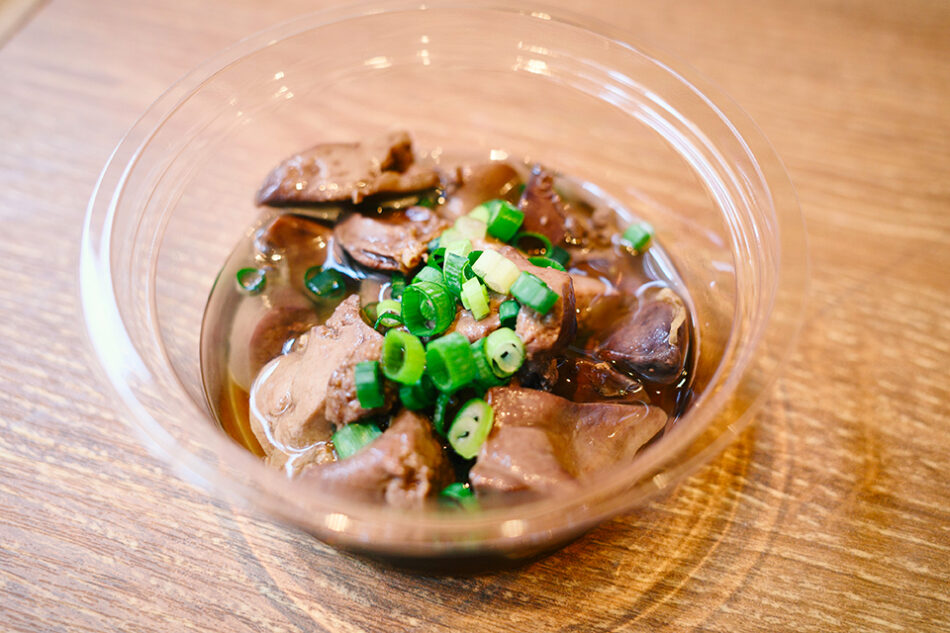 △ Liver appetizer 390 yen
This liver dish, which does not have the unique smell and that grainy texture, is also perfect as an appetizer.
Growing up, liver was the least appealing food and although I was able to eat it as an adult, I never chose it for any meals. I must say that this way of preparing liver made it very appetizing. This dish is probably the best liver I've ever had. The oil marinade is flavorful but not overpowering, complimenting the liver meat very nicely.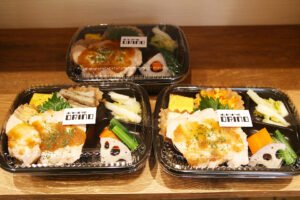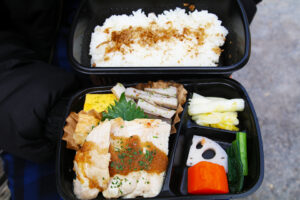 △ Pork sauté 860 yen
Lean pork meat is served with a variety of vegetables such as carrot, lotus root, Chinese cabbage, and a piece of omelet. The rice is topped with homemade 'furikake' which is a dried seasoning sprinkled on rice for a bit of extra flavor.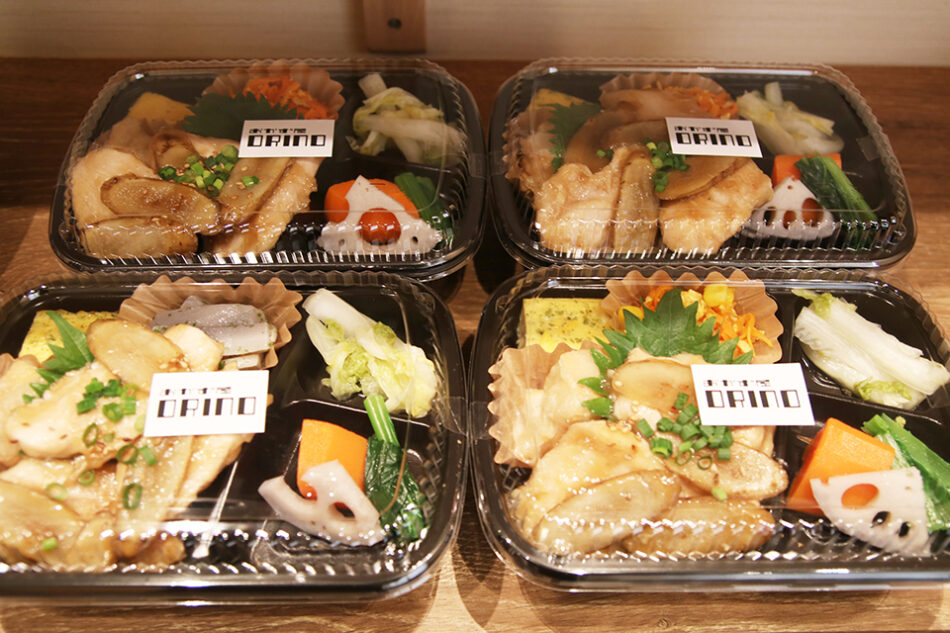 △ Sweet and Spicy Stir-fried Chicken and Fresh Burdock 860 yen
For something in between rich-tasting and light-tasting, you can try this dish which comes with the highly nutritious burdock along with a variety of vegetables and egg as mentioned above!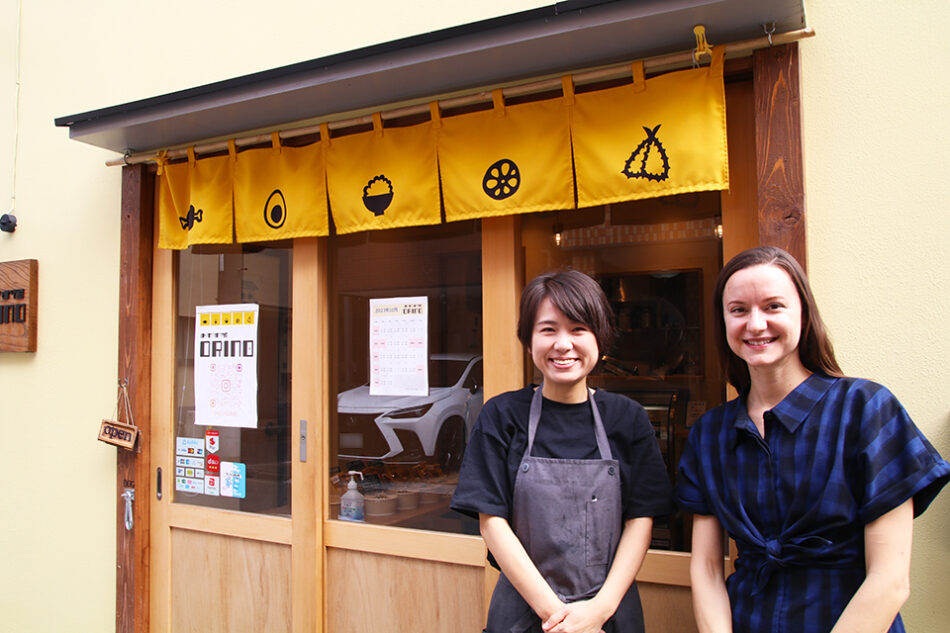 At Okazuya ORINO, they also accept large orders and appetizers. You can make a reservation by one or in person approximately one week before your desired date.
Please feel free to drop by when you get the chance!
Let's take a short walk from the station to the shop for some healthy homemade food! Everything they have is on display so you can make your choice more easily. Even if you don't know what you're looking at, there is no wrong choice because everything is good!
Most forms of payment are accepted.
≪English Article Journalist Profile≫
・Name:Natalie
・Age:Thirties
・Nationality:Poland
・Hobbies:Sewing, DJ, Up cycling, Illustration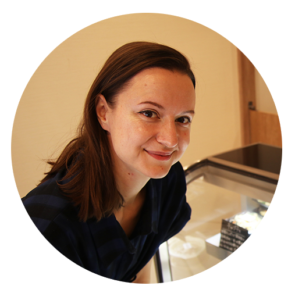 ---
※Information is based on October 2023. Prices, operating hours, and other details might have changed. Please verify with the store directly.
※All prices mentioned in this article include tax.