Near Kameido Station, my steps led me to a famous ramen noodle restaurant called "Hustle-Ramen Honma Kameido Branch". This shop opened 23 years ago and is really popular in the neighbourhood.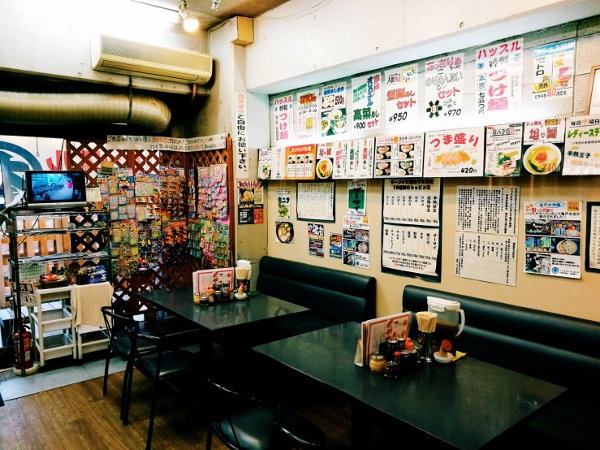 I met the manager of the restaurant, Mr. Honma. He told me that he began the ramen noodle restaurant business 23 years ago. "When I got into the business, my wife and I ran our first restaurant by ourselves. I was in charge of cooking the ramen and my wife worked on the floor". Currently, Mr. Honma heads five ramen noodle restaurants and one bar.
When talking about ramen noodles, every restaurant has its own soup recipe. The specialty at Hustle-Ramen Honma Kameido is their homemade, rich pork soup. More than 12 ingredients are cooked together for over 10 hours to make the ramen soup.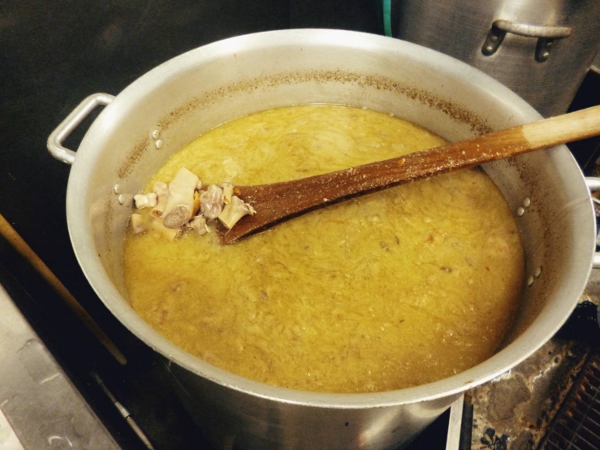 "Cooking ramen is difficult. You must observe a multitude of steps in order to ensure the best quality. If the soup tastes different from one day to the next, the customers won't come again. Quality and consistency are very important."
Today, Mr. Honma's recommendation is the "Fukkatsu Special Ramen" ( "Special Resurrection Ramen"). What is special about this dish is the quantity of meat and variety of yummy toppings!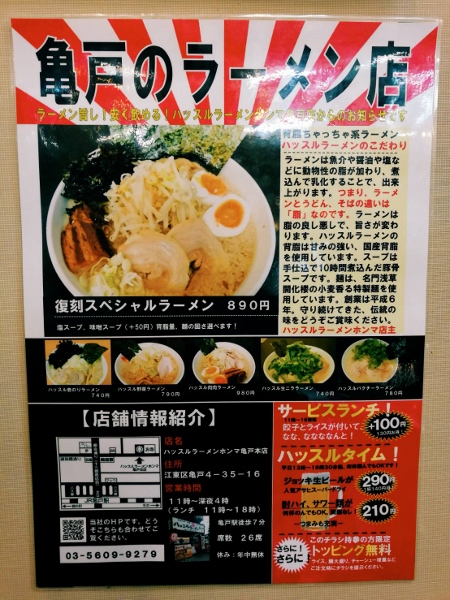 It's a very large portion!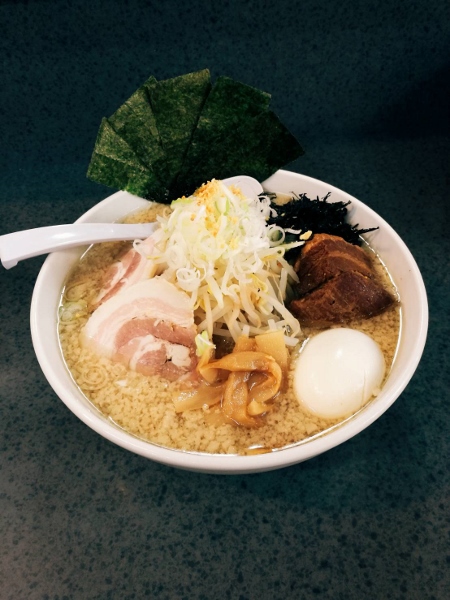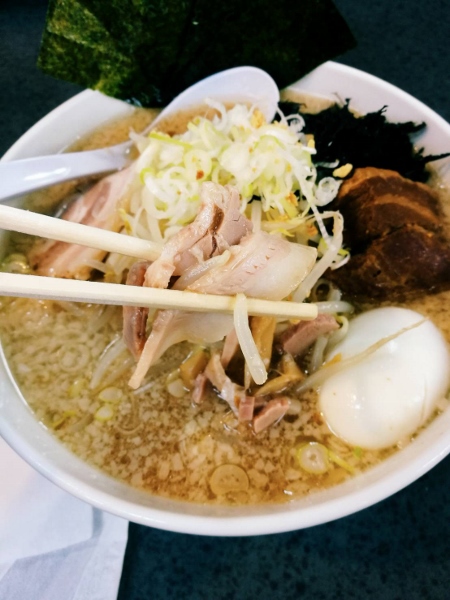 Delicious! The meat is really juicy and the pork soup is so tasty! The "Special Resurrection Ramen" will satisfy your appetite. With its variety of tasty toppings, it's a yummy and complete meal.
The restaurant also has "Hustle Time" in the afternoon. From 1 p.m. to 6:30 p.m. you may drink any alcoholic beverage from the specified menu for only 210 yen!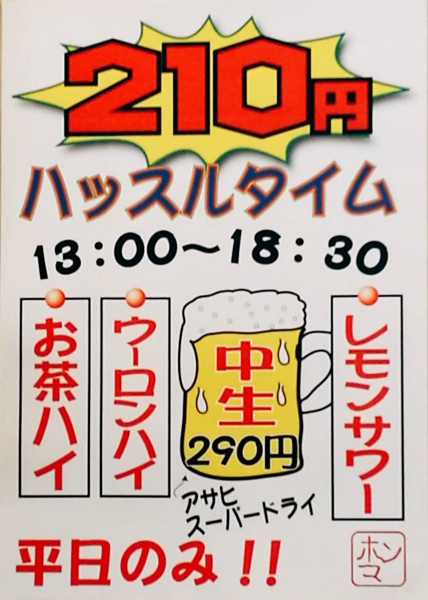 Every Wednesday, it's "Ladies' Day" at Hustle-Ramen Honma Kameido, and extra soft-boiled eggs are free for women! "I decided to introduce this offer in order to encourage women to come into the restaurant. Sometimes, women are a little shy about entering a ramen noodle restaurant because there are a lot of men. With this offer, I hope to encourage them to come to eat at my restaurant," said Mr. Honma.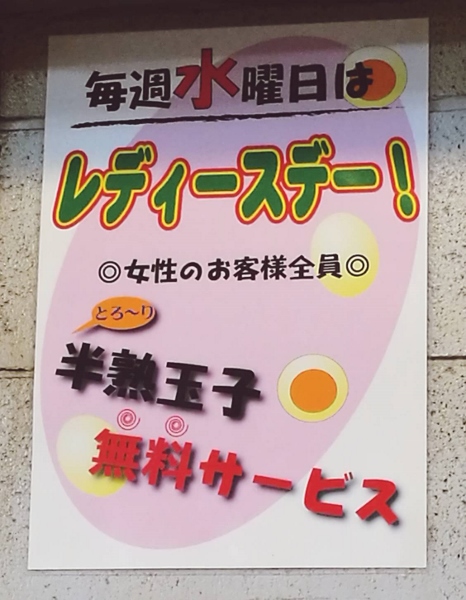 The restaurant offers an impressive variety of dishes!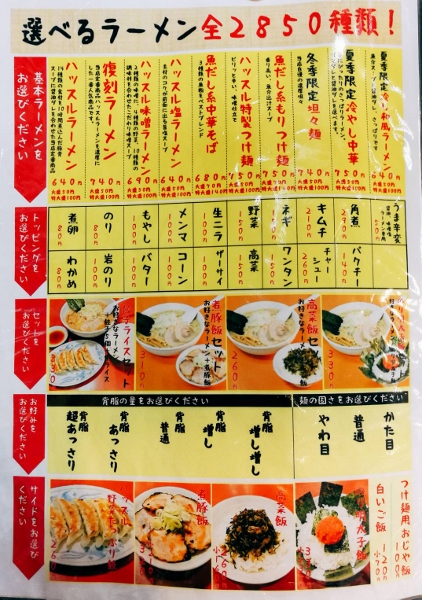 At Hustle-Ramen Honma Kameido, you can find many different kinds of ramen noodles, tsukemen (dipped ramen), and nabe (hot pot), to name a few. The nabe in particular sets this restaurant apart. It's very rare to find that kind of dish in a ramen noodle restaurant!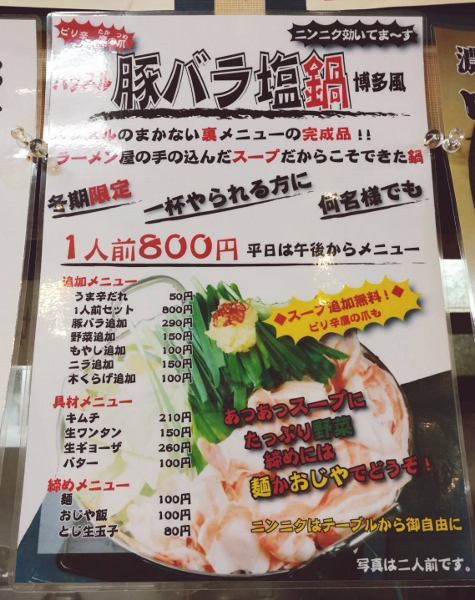 Another specific feature of the restaurant is the large number of advantageous offers, with different sets and discounts offered. It's really great customer service!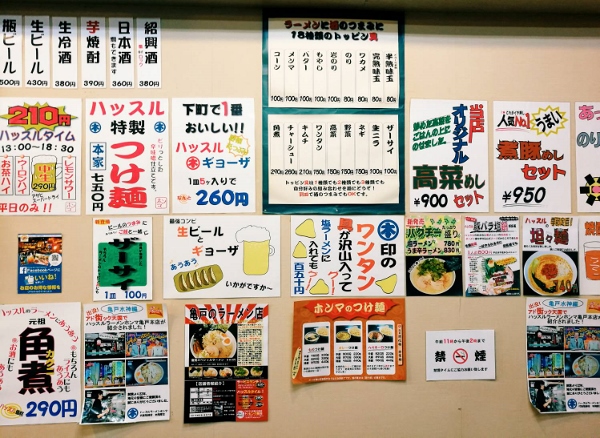 All of Mr. Honma's ramen noodle restaurants are family-friendly. It's very rare in Japan to find a ramen noodle restaurant that can welcome a family with children. "I like families and children. It's important for me to welcome anybody into my restaurant."
There are even little presents for the children!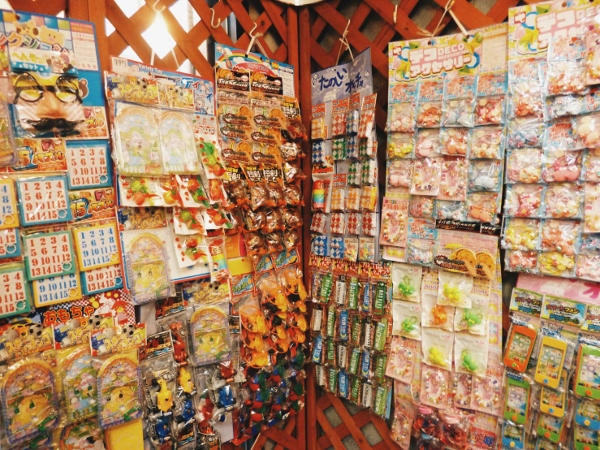 If you're looking for a family-friendly ramen noodle restaurant, Hustle-Ramen Honma in Kameido is the place to go. Moreover, lovers of ramen, tsukemen and nabe will be satisfied by the quality and the diversity of the plates offered. A great restaurant to visit!
Story and Photos by Aline Lambelet