Indian Delights at Satkar Toyocho
Published: November 11, 2020
If you've ever traveled along Eitai street between Toyocho and Minami-sunamachi you may well have caught a riot of colour on the south side of the street from the corner of your eye in passing. "What was that?" you may have thought as it flashed past. Well, that was Satkar Indian Restaurant and Bar, where Nepalese and Indian chefs weave their spice magic for the lucky locals. On a recent afternoon, we dropped in for a chat with the Chief Executive Officer, Mr. KC Ran Bahadur.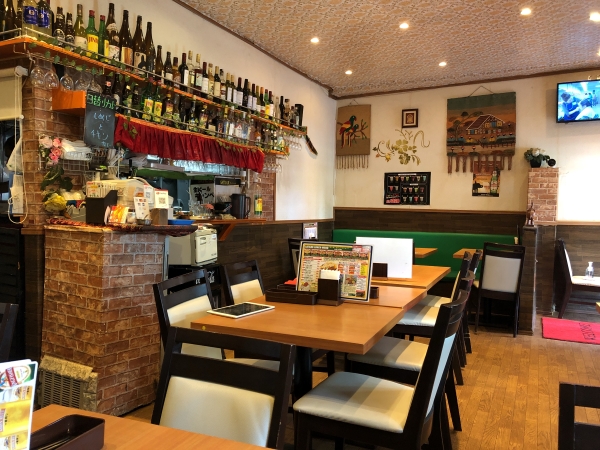 "We opened our first restaurant in Kiyosumi-shirakawa in 2012," explained Nepal-born Mr KC. "We opened here in 2015 and now have three places in Koto-ku, plus one in Gotanda, Shinagawa-ku. Thanks to the support of our customers we've been able to expand our business." It's a comfortable place with a friendly welcome and relaxed atmosphere.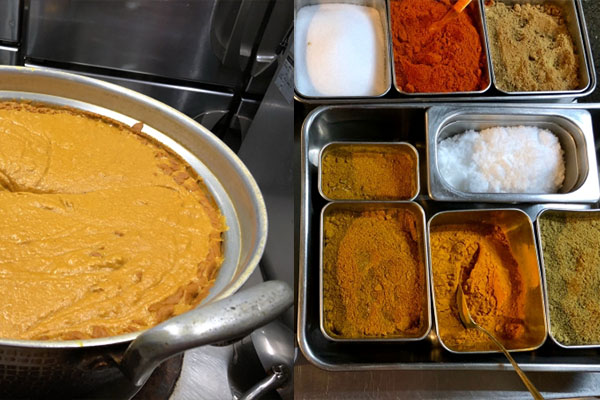 In the kitchen chefs Puruna and Kanderu prepared the basic sauces for the evening's curries and the air was suffused with the marvellous aroma of north Indian cuisine.
"All our spices are imported from India," said Mr. KC. "Some of the other ingredients, such as peanuts, are Indian as well. Mostly our dishes are north Indian style."
The menu is massive and features a host of favourites including eight varieties of tandoori and 26 different curries. Interestingly, it also features many light snack dishes, both Indian and Japanese, designed to be eaten with a drink. "This area is home to many large companies, as well as being a densely populated residential area, so many of customers drop in either after work or on their way home for a drink and a quick bite to eat," said Mr. KC.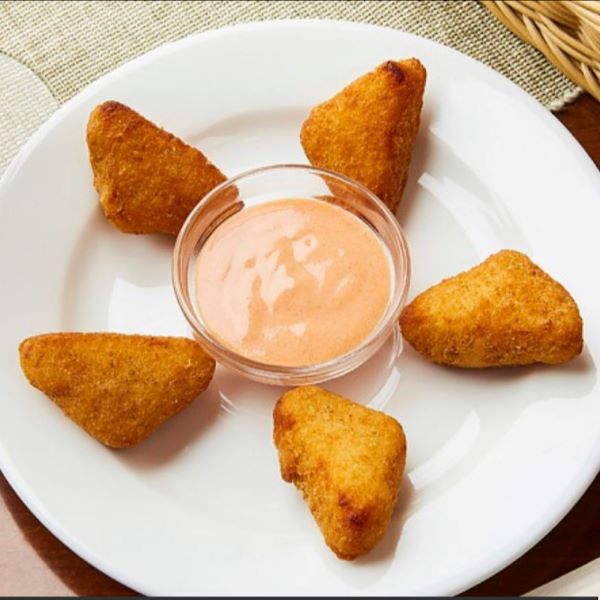 Items such as momo, the Nepalese steamed dumplings, fried chicken, fried burdock root, spring rolls, fried oysters, onion rings, and chili chicken are popular with early evening customers. "Some customers have a few snacks then finish off with a curry and naan," he explained.
There are 26 different curries available. The seafood curries have a coconut base, the butter chicken has a tomato base, while the mutton curries have an onion foundation. The curries come in six levels of heat, from mild and normal through to mega hot at the extreme end.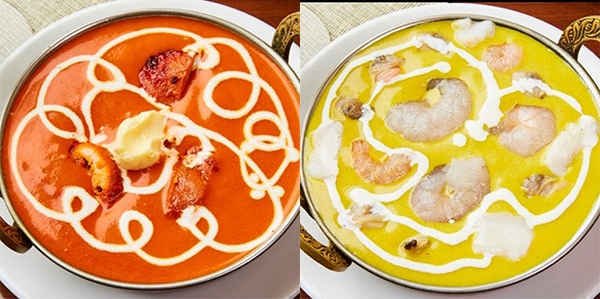 The butter chicken is the top seller. At 980 yen for a full serving or 600 yen for a half, it's great value. The half servings allow customers to sample a variety of curries.
The creamy seafood curry is also popular with female customers. All the curries are reasonably priced at around 1,000 yen apiece, with the special chicken curry the most expensive at 1,190 yen.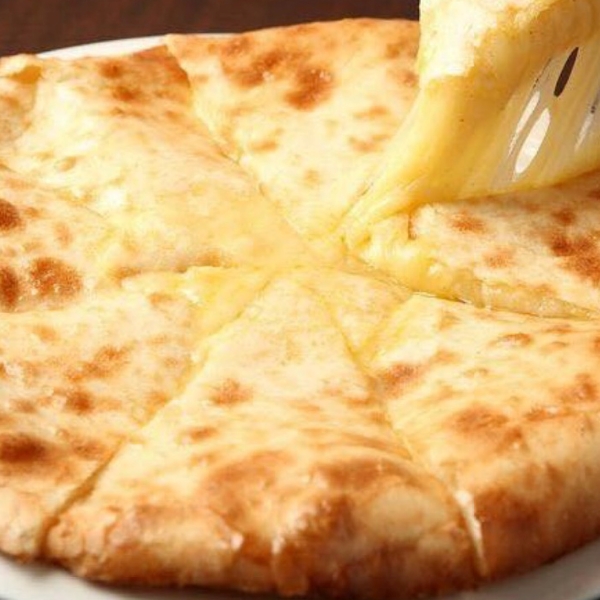 There are seven varieties of nan, from plain at 290 yen, sesame at 400 yen, potato naan at 430 yen, cheese at 450 yen, and bacon cheese at 500 yen.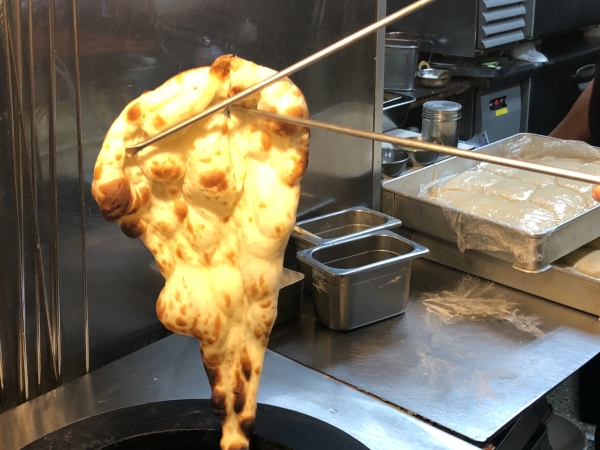 There are also two sweet naans, honey cheese and chocolate, together with three kinds of rice, saffron, Jeera and spicy fried rice.
Satkar offers a panoply of dinner sets, with something to suit every customers' needs. Fancy a quick beer/drink and something spicy? The Happy Set is for you then: a drink, spicy masala papad snack, tandoori chicken, edamame and salad for just 1,050 yen. Vegetarian? The vegetable set includes two curries (vegetable, dal, sag mushroom or chana masala), garlic or cheese nan, salad, saffron rice, dessert and a soft drink for 1,350 yen. Really like tandoori? The tandoori set contains two curries, four kinds of tandoori, rice, nan, salad, pickles and a soft drink for 2,350 yen.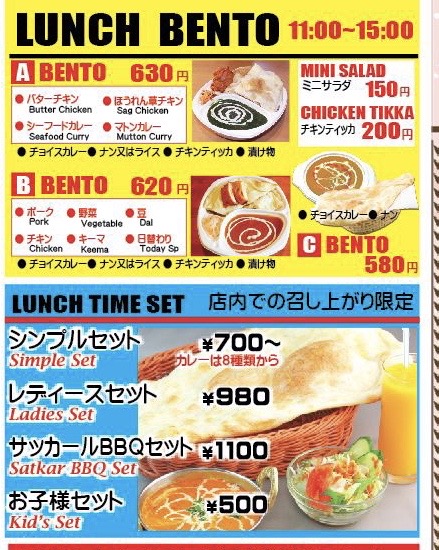 Satkar also offers three take away lunch boxes at very reasonable prices. The lunch set menu is also short and sweet, with the Simple Set of curry, rice or nan, salad and a soft drink just 790 yen. Lunch boxes and the lunch menu are available from 11:00~15:00.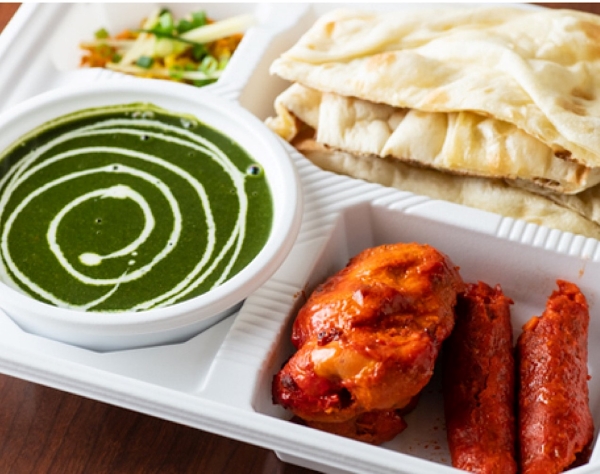 Dinner takeaways are also available from 17:00~22:30.
Customers can choose from four curries (butter chicken, pork, mutton, dal) tandoori, and rice or nan, or even both. Prices are again very reasonable, from 1,030 to 1,230 yen.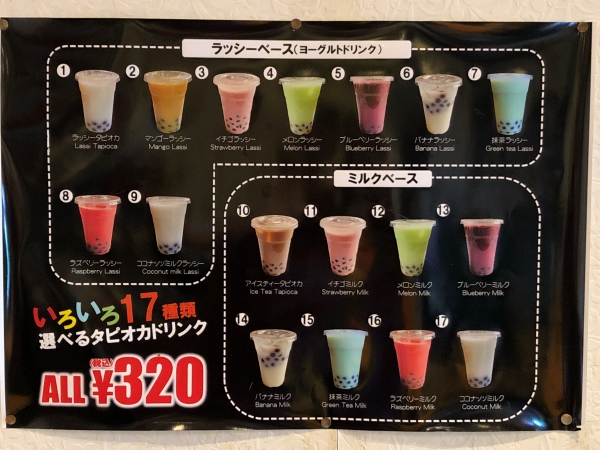 Satkar has cleverly combined two of the currently most popular beverages into one by mixing tapioca with lassi. Nine lassi-based tapioca drinks are available, alongside eight with a milk base. All are just 320 yen each.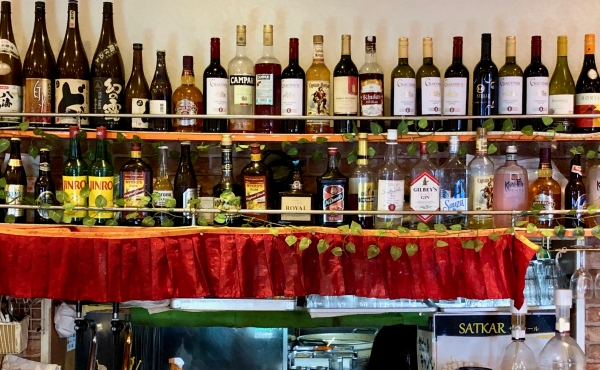 As Mr. KC mentioned, there's an extensive drinks menu. Kirin Ichiban Shibori is the draft beer, with Ocean Lucky Gold whiskey highballs aplenty, sake, shochu, and a lengthy cocktail menu. All-you-can-drink deals are also on the menu, and the whole restaurant is rentable for a private party.
Whatever your desire, from a light snack and cold beer to a full-blown banquet, Mr. KC and his trusty staff are ready to serve.
Story and photographs by Stephen Spencer