Indian Food Lovers Unite!
Published: October 4, 2022
Bonkers for basmati, mad for masala and crazy for chutney? Homesick for drumsticks, tamarind or gongura? Never fear spice girls and boys, there's a great shop in the Kitasuna area of Koto-ku that caters to all your sub-continental delights (and a whole lot more besides). On a recent morning, I dropped in to Delhi Spices for a chat with manager and co-owner Mr. Satish Bhakta.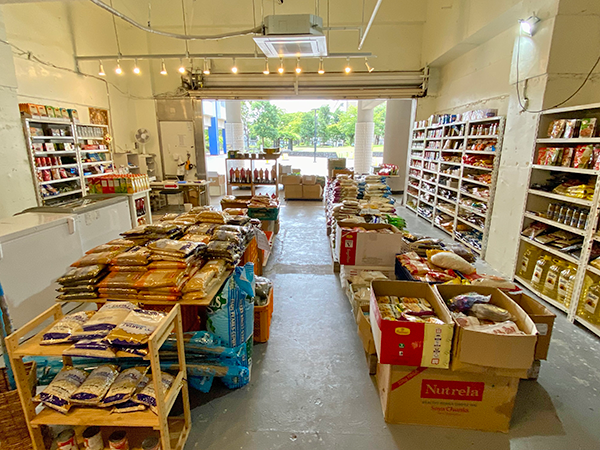 Located in the Kitasuna Urban Renaissance (UR) housing complex, Delhi Spices is around an 11 minute walk from both Nishi-ojima and Ojima stations, or just one minute from the Kitasuna go-chome bus stop. The housing complex is home to an eclectic mix of residents, mainly Japanese but also international workers in information technology and their families, many of whom hail from southern India.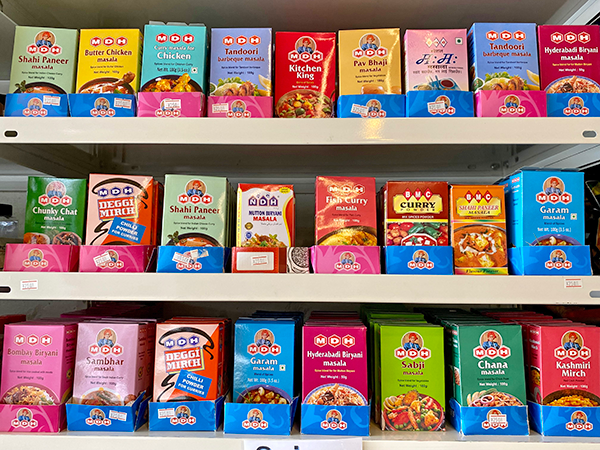 Straight to the spice corner, where Delhi Spices stocks a vast selection of MDH spices, one of India's top selling brands. All contain 100g and cost a wallet- friendly 250 yen each, a tremendous bargain. In fact, all prices at Delhi Spice are exceptionally reasonable. If you're going, we'd suggest you take an extra large shopping bag or two because the urge to take advantage will be strong!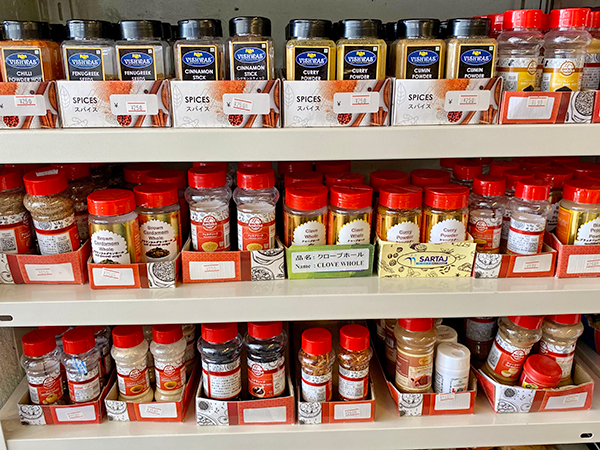 Aside from the prepared spice mixes, there's a veritable cornucopia of individual spices from an assortment of manufacturers.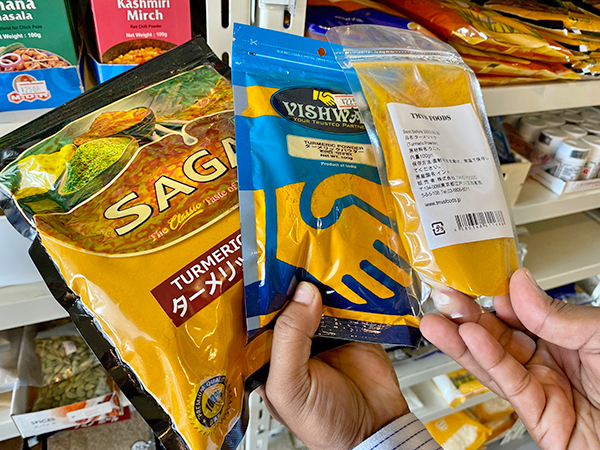 "Unlike many other shops we offer a range of sizes, grades and prices," explained Mr. Bhakta. "For example, we have five different types of turmeric and cumin so customers can make a purchase based on their needs and budget."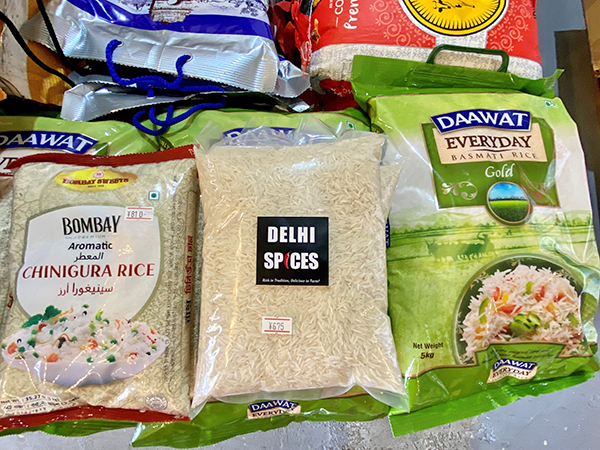 Delhi Spices caters for both discerning Indian customers in search of products from home and those with a more everyday wish list. The rice selection is a prime example, featuring several different varieties of Idly, Sona Masoori, Chinigura and Basmati rice. Delhi Spices also offers its own brand of rice.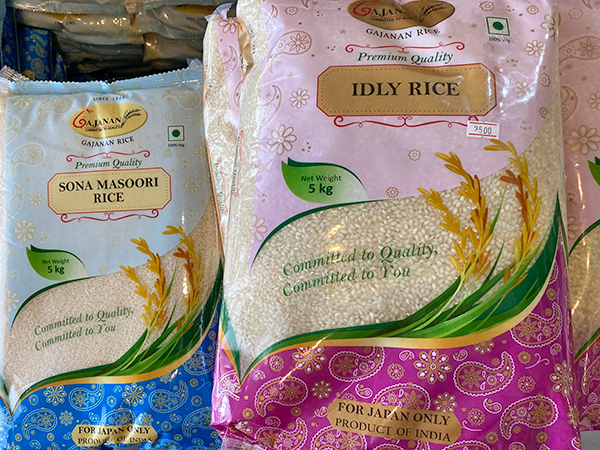 Prices are very reasonable and customers who buy in bulk can receive a nice discount!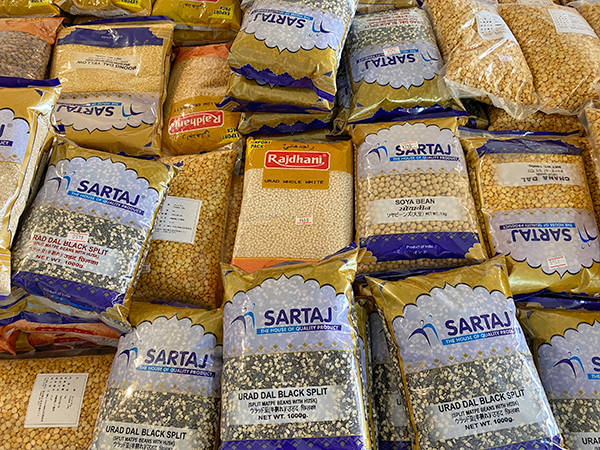 After rice and spices the lentil and bean corner is extensive, a must-see for vegetarians.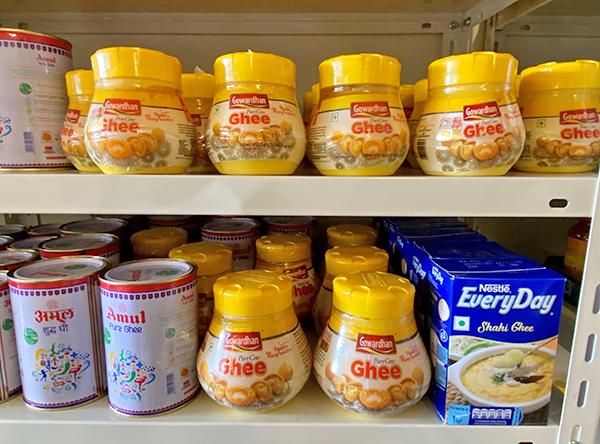 There are several varieties of ghee, the fat most commonly used in Indian cooking. The Amul pure ghee on the left is 1,400 yen a can!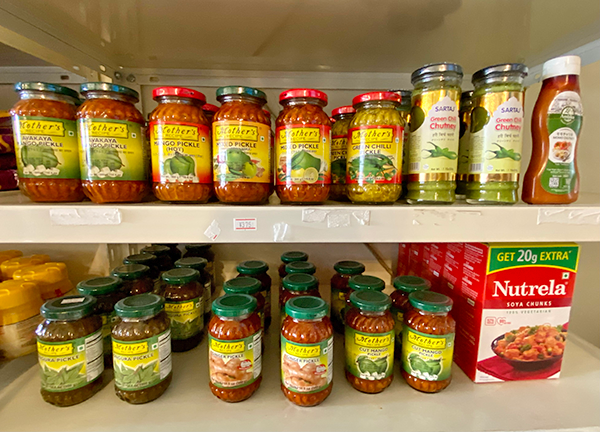 There's also a great selection of pickles, chutneys, pastes and sauces: mango pickle, avakaya mango pickle, mixed pickle, green chilli, ginger, gongura, cut mango, lime and more. All are just 375 yen a jar! Mango pickle, yes please! There's also an excellent garlic paste and a ginger garlic paste that's on heavy rotation in our kitchen.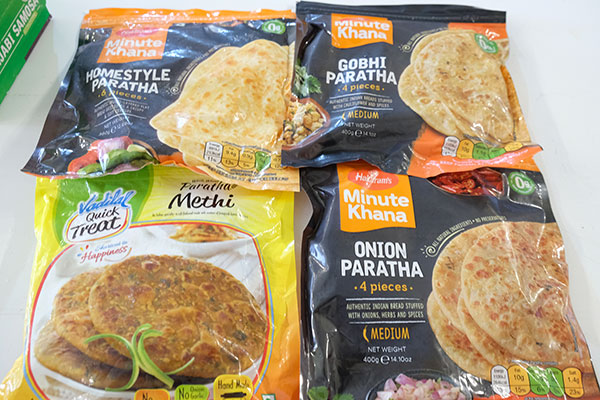 India is also home to a staggering assortment of flatbreads, pancakes and crepes made from a variety of flours, grains, lentils and rice. At Delhi Spices customers can choose from a selection of mixes for the likes of papadums, idli, utappams, rava idli, dosa, upma, and more. There's even a selection of frozen paratha!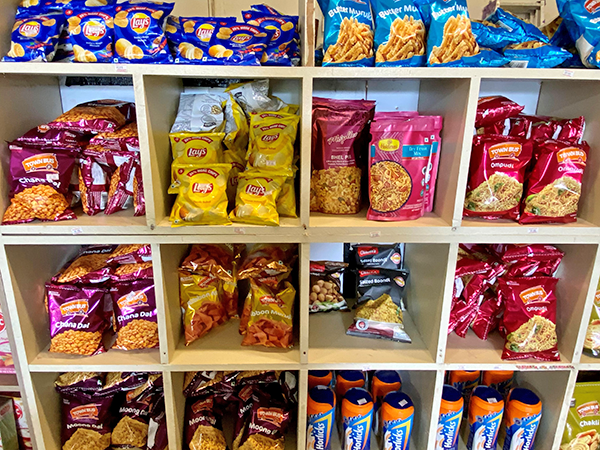 Naturally there's a choice of those spicy, crunchy snacks just made for nibbling with a cold beer, or whatever your favourite tipple may be.
If it's tea you're in luck because Delhi Spices also offers a selection of teas and other popular drinks such as Horlicks or BournVita. Like many people Mr. Bhakta is a confirmed fan of the latter two and usually takes a cup with hot milk before retiring.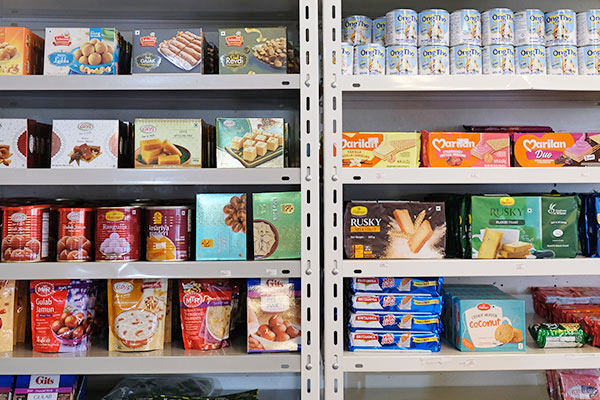 Indian sweets are sweet! Needless to say Delhi Spices stocks a fine range of laddu, halwa, gulab jamun, gajak, rusks, biscuits, and more. The shop also sells an own brand jaggery for those wanting to make their own desserts.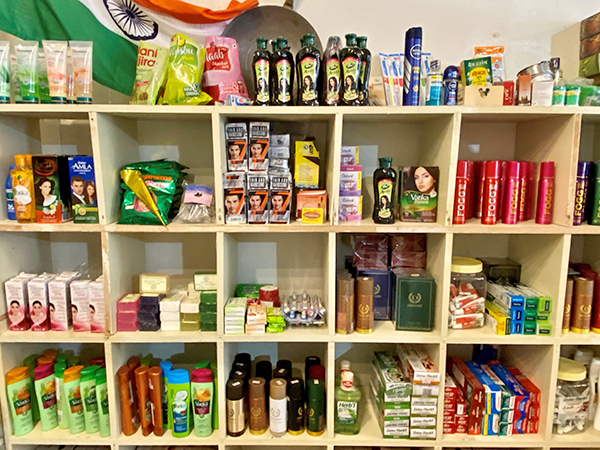 Aside from food and drink, Delhi Spices also has an array of skin and hair care products for both men and women. The world's number one hair oil, shampoo, facial washes and organic soaps are the top sellers. If you're looking for your favourite Indian beauty products, then Delhi Spices may well have them!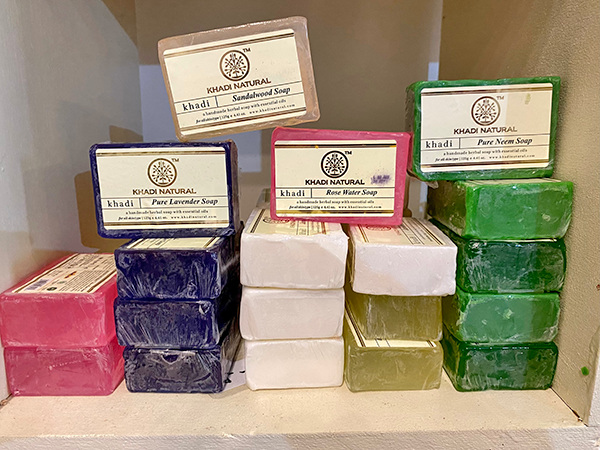 These handmade herbal soaps were especially fragrant.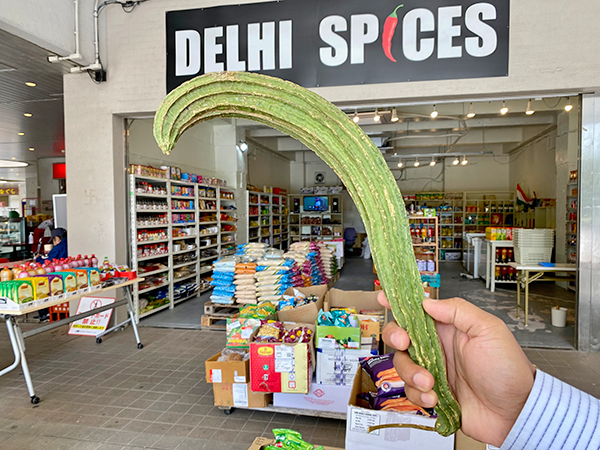 And there's more. Every Friday Delhi Spices takes delivery of fresh vegetables and fruit flown directly from south India to Narita airport, and then trucked into Tokyo. Depending on the season and availability such items as snake gourd, drumstick, gongura, fenugreek, onions, coconuts, banana stem and banana leaf, beetroot, tamarind, mint, coriander, mango, green chilli and more may be available. Friday is vege market day so don't miss it! There's a Dehli Spices Point card that brings further discounts for regular shoppers.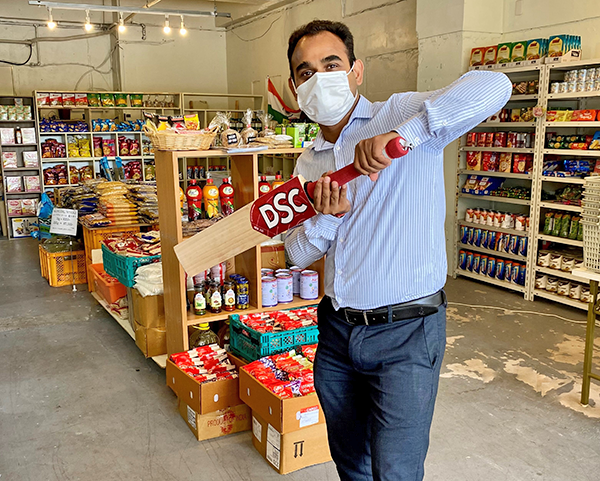 Mr. Bhakta showed his skill with the bat after he explained the past, present and bright future of the business. ""We started the business here in December 2020 during the pandemic, which was a really hard time to open a shop. We battled through it though, established the business and are now looking to push forward with plans to remodel the place, change the interior and open a cafe to serve chai and light snacks such as pani puri," he explained.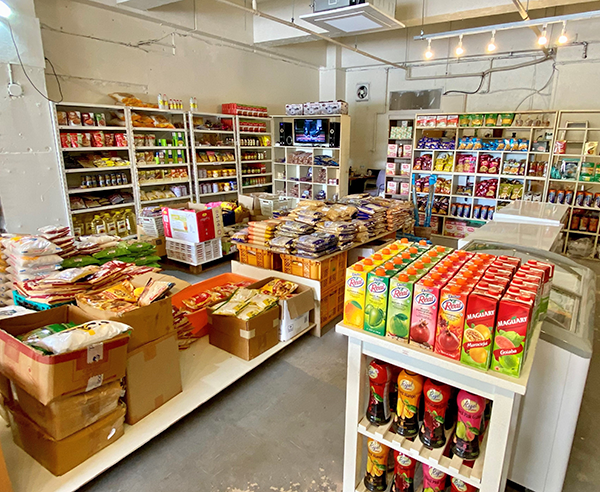 Delhi Spices is an absolute treasure trove for lovers of all things Indian. "We currently have 399 different products," said Mr. Bhakta, "and will be opening an online shop soon." Cricket lovers assemble to watch matches on satellite television and sometimes games are held in the square. Sounds terrific. If you're in the area, why not drop in and check out the incredible selection on offer.
Story and photos by Stephen Spencer