Insurance for Every Eventuality
Published: December 7, 2020
We all need insurance at some point in our lives. The question is what is the most appropriate insurance to choose and how much does it cost? When this happens, Hokendonya is here to provide guidance and help you with that all-important decision.
Hokendonya opened in Kiba in 2002 as the first non-tied insurance agency in Koto Ward, selling the products of various life and casualty insurers. The president of the company is a petite, energetic lady, always on the move, and who is a fountain of knowledge about the history of the life and casualty insurance companies, and their products.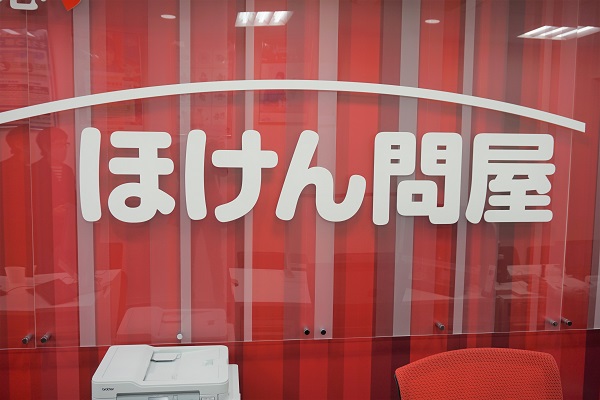 Following deregulation in the insurance industry in the early 2000s, and being dissatisfied with the breadth of products sold by individual insurers (as she notes, "Insurance company size did not necessarily equate with product suitability"),
she decided to set up her own agency where she could identify appropriate insurance policies from various providers for her customers.
Hokendonya has a staff of  eleven operating from its bright, clean premises on busy Eitai-dori Avenue, where it moved to in January 2020, just a stone's throw from Exit 2 of Kiba station on the Tokyo Metro Tozai Line.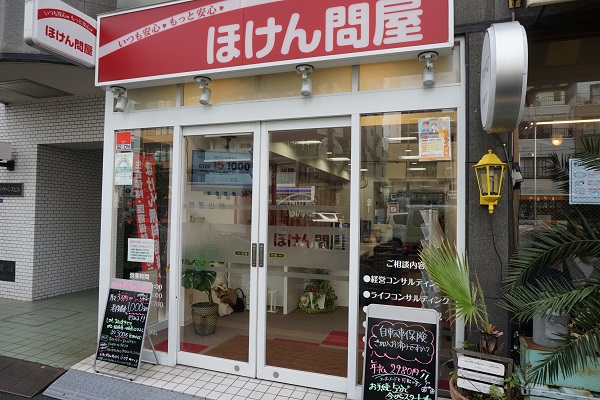 The agency specialises in identifying a customer's insurance-related requirements and then matching these up with the numerous products available in the market. Rather than pointing the client to solely one company, the team try to identify the three most appropriate policies to cover a customer's particular needs, and then assist him or her in choosing the most appropriate one.
These days, insurance companies provide cover for not only straightforward events, such as property damage or whole life, but also for various specialised risks, such as cancer, school fees, travel, or include investment elements to provide annuities, or are denominated in foreign currency aiming to provide a better rate of return.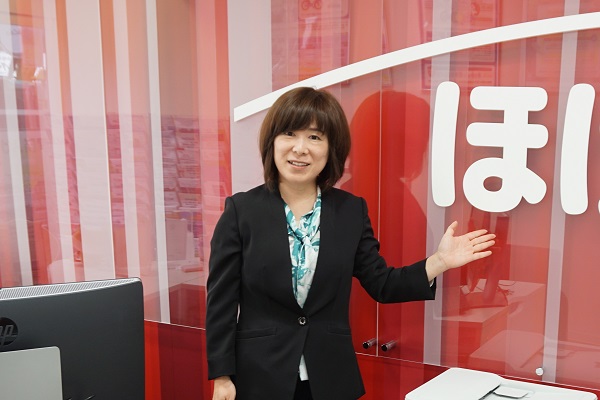 To keep up with the latest developments in the insurance industry, the team hold weekly training sessions, including role play, to review and understand new products. When some uncertainty about what they are studying is raised in a session, they will contact the insurance provider to seek clarification on the matter.
The agency provides customers with free consultation and with no obligation to purchase. It is not necessary to make an appointment; just walk in the front door. A consultation may take from 20 minutes to three hours, depending on the nature of the customer's enquiry and the type of insurance coverage required. And as the interview does not cost anything, it is worth thinking about.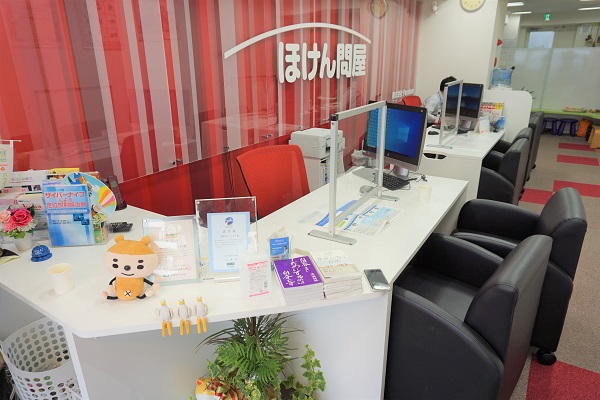 The team at Hokendonya pride themselves on not having to fulfill company quotas. This is important, for example, when dealing with elderly customers who may not easily understand the intricacies of a particular insurance policy. They may in fact need to return several times until they are able to fully grasp the explanation and the various terms and conditions of the policy they are considering.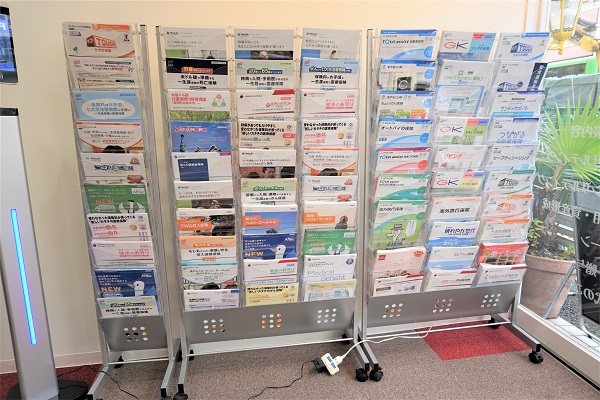 Among the things staff will do when discussing a customer's insurance needs is to review any existing policies and check that there is no duplication in contracts or types of insurance cover, as well as identifying any gaps in insurance coverage and looking at a customer's possible future needs. A number of staff are qualified as FP (Financial Planner) or TLC (Total Life Consultant – The Life Insurance Companies Association of Japan Certified Financial Planner).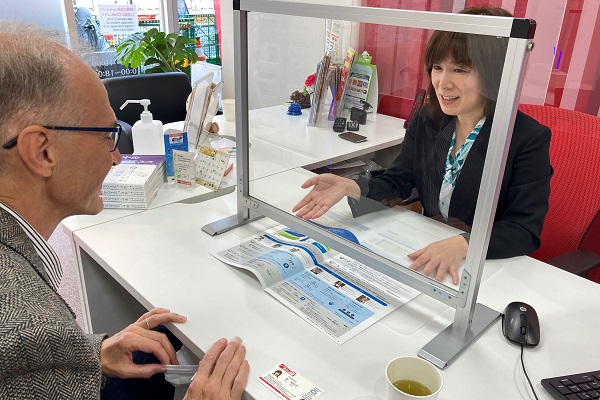 Among its customer base are foreign clients living in Tokyo. Whilst some of the Hokendonya team speak sufficient English to explain a product or the terms of an insurance contract, Japanese requirements call for the person entering into a contract to have some knowledge of Japanese to be able to sign confirming they have understood the explanations of the terms and conditions and any identified risks involved in the product. If necessary, it may help to bring along a Japanese-speaking friend to the meeting.
And for those who need to bring their children along with them, there is a kids' corner where children can occupy themselves whilst mum or dad discuss insurance matters.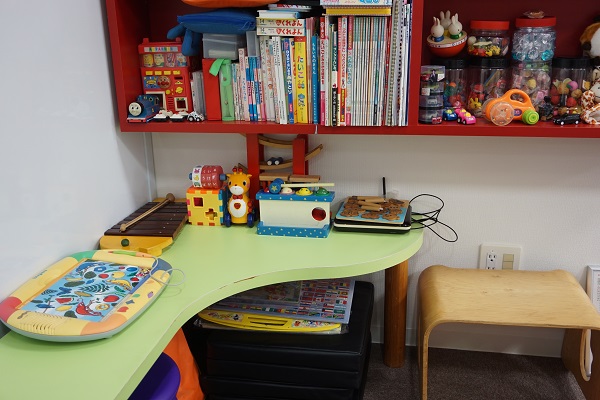 One indication of customer satisfaction at Hokendonya is that the customer base includes repeaters, generations of clients in the same family, introductions from existing customers, and has ages ranging up to the 80s. In addition, cancellations of insurance contracts are rare, which indicates that she and her staff must be doing something right.
Before the outbreak of the corona pandemic, the agency periodically held customer seminars covering various topical issues, such as funeral expenses, dementia, and women's finances, and hopes to resume these as soon as is practical.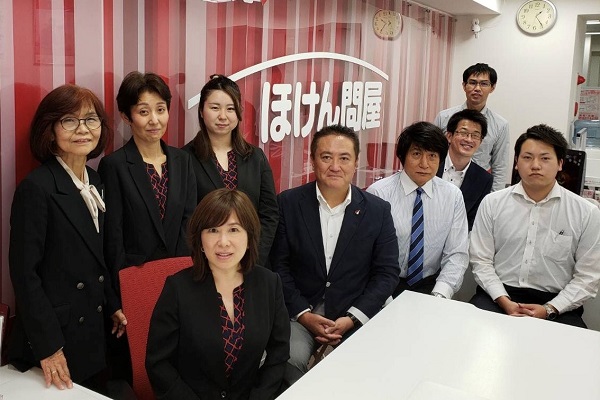 It certainly seems that Hokendonya provides a one stop solution to a person's insurance requirements, and with bicycle casualty liability insurance becoming compulsory for cyclists in Tokyo from April 2020, for a spot of peace of mind I am considering taking up their offer to arrange a year's cover for a premium of just 2,980 yen. Apparently, it only takes 5 minutes to sign up. How about you?