Stationery, Flowers and Norakuro, the Cartoon Dog!
Published: January 22, 2018
Sandwiched between the Morishita and Tokiwa areas of Koto-ku is Takabashi, home to the Morishita shopping street better known as Norakurodo (Noraku-Road). The name is a contraction of "Norakuro Road", named after the popular manga character Norakuro, a black-and-white dog first created in 1931 by local comic book artist Suiho Tagawa. Just off Kiyosumi Street on the right side of Norakurodo is Ishii Bunbogu & Florist Ko, whose owner, the charming Mrs. Ishii, kindly took some time recently to discuss her shop's history and the changing face of the neighborhood.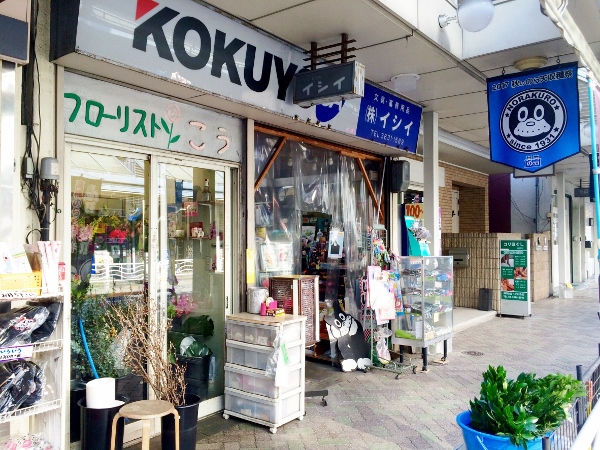 "Our shop was founded in the 17th year of the Meiji Period, in 1885," says the youthful Mrs. Ishii. "It was a paper wholesaler in those days, distributing and selling washi—Japanese style paper. Unfortunately, the Great Kanto Earthquake destroyed the shop in 1923, and it was destroyed again by the bombing during the war. After the war it became a stationery shop and business was good during the years of economic development. I was born and raised in Uguisudani, Taito-ku, and came here when I married my husband in 1970."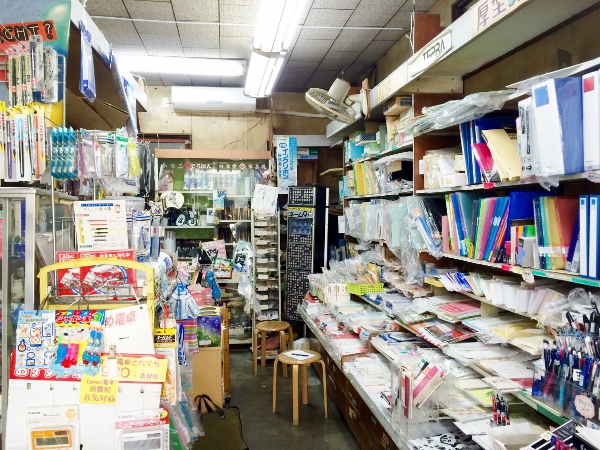 "This used to be such a busy area. Most of the shops were open until 9 p.m. and there were night stalls the length of the street. Nowadays we sell mainly writing paper and envelopes, postcards, pens, notepads and stickers, files, and greeting cards."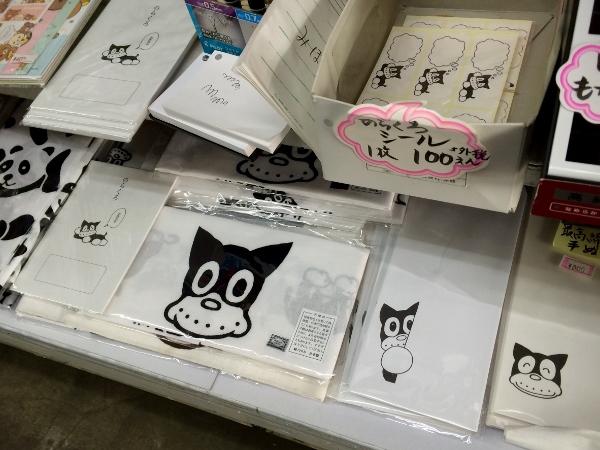 Norakuro-related goods feature prominently in the shop. The bestsellers are stationery, tenugui cotton hand towels and tezome dyed cloths, all at very reasonable prices. It's not only Norakuro though: the panda Xiang Xiang, born in 2017 and a resident of Ueno Zoo in Tokyo, also features.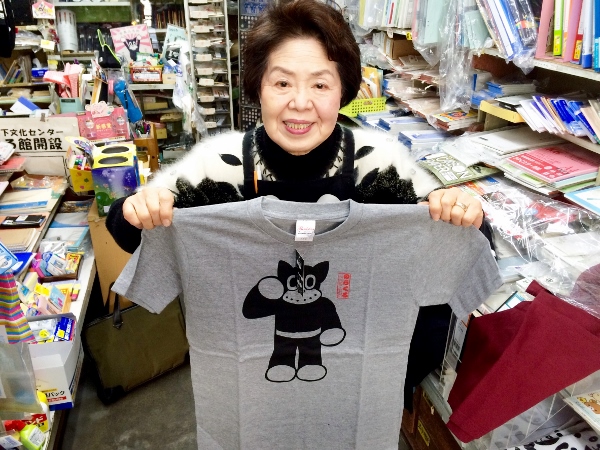 The Norakuro T-shirts, which come in a variety of colours, sizes and designs, make a great souvenir and are a bargain at 2,200 yen each.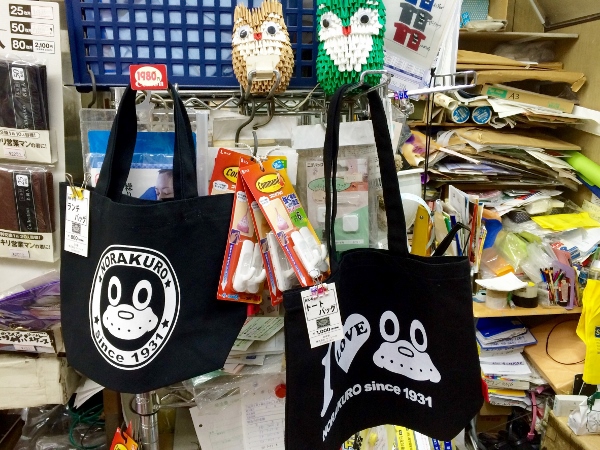 These tote bags are available at 1,000 yen apiece,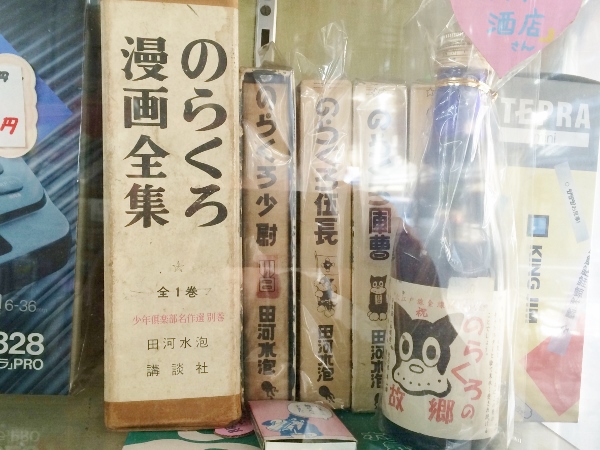 While this rare collected edition of the entire Norakuro series is definitely not for sale. The Norakuro sake, on the other hand, is still produced today and is available at a liquor shop just down the street. There is also a museum dedicated to the anthropomorphic dog and its creator just along the road, next to Morishita Culture Centre.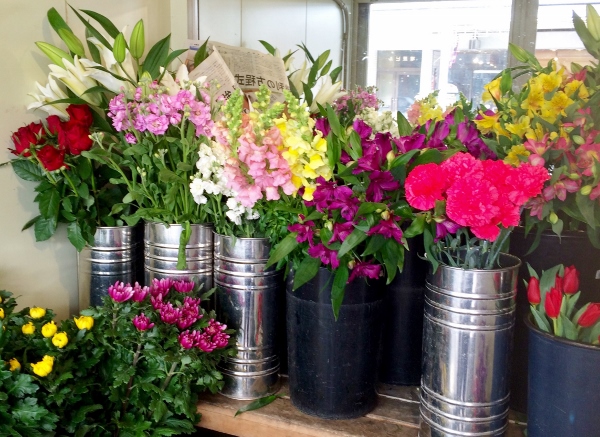 Some 20 years ago, Mrs. Ishii decided to add flowers to her business. She began selling both cut flowers and those used to decorate the Buddhist altars found in many Japanese homes. "It may seem a strange combination but I love both flowers and stationery. To be honest we don't make any profit from the flowers, but it's fun and it keeps me young!"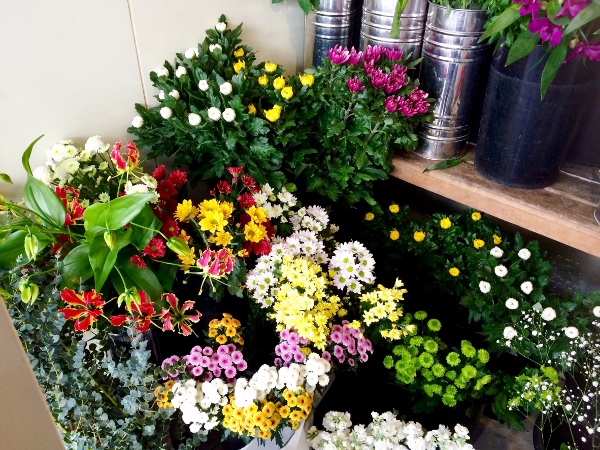 Mrs. Ishii orders the flowers from a weekly market. They are delivered at 10:00 a.m., after which she must cut the stems and place them in water, before making up orders for bouquets from customers. "I'm on my feet for a large part of the day. Sometimes I even eat lunch standing up. My doctor says the exercise is very good for my health and I'm a firm believer that staying busy is the key to a long life."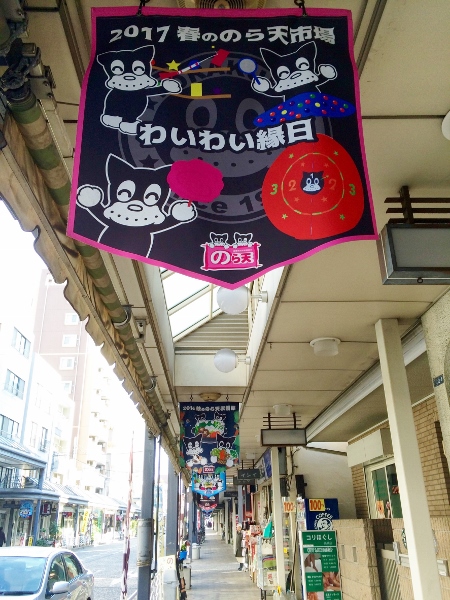 Although the Takabashi area has been rebuilt and modernised over the years, it still retains something of the atmosphere of old Edo. Indeed, many of the shops like Ishii Bunbogu can trace their history back to the 19th century. It's a fascinating place to walk around, a slower-paced reminder of another side of the city. If you're in the area, why not drop in; you're sure to find a friendly welcome from Mrs. Ishii, and an opportunity to pick up some interesting items. Norakuro is waiting for you, too. After all, it is the year of the dog!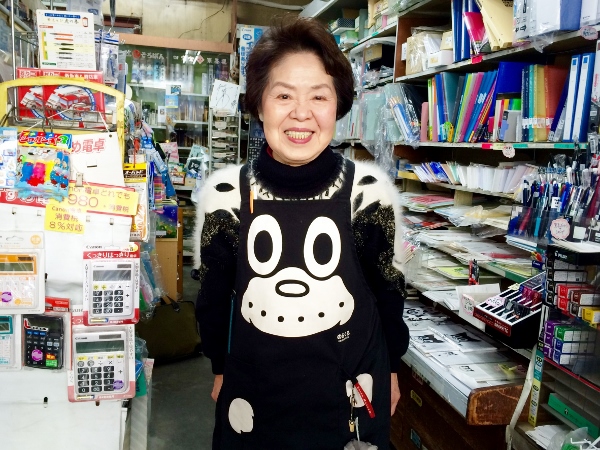 Story and Photos by Stephen Spencer