La Fede: Reborn in Kitasuna
Published: September 13, 2022
The popular Koto-ku trattoria La Fede, known as "the Italian under the bridge" for its location close to the Maruhachi bridge in Kitasuna, moved to brand-new, purpose-built premises in April 2022. On a recent sunny summer afternoon, I dropped in to check it out and chat with owner Mr. Yasunao Yamazaki and his team of trusty staff.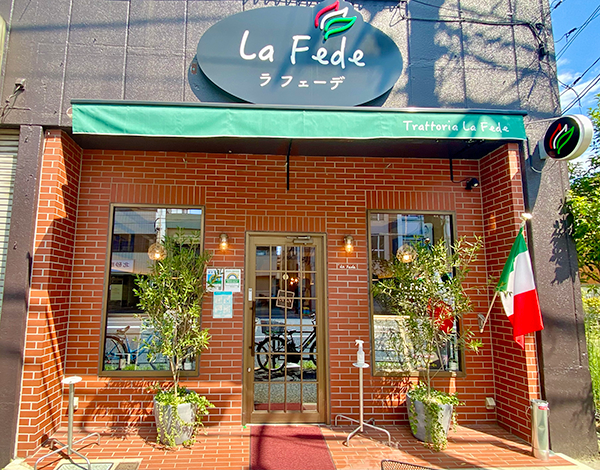 The new La Fede is still on Maruhachi street but some 600m further south, close to Kitasuna nana-chome bus stop and the eastern entrance to Sunamachi Ginza shopping street. It's roughly equidistant from Ojima station to the north and Minami-sunamachi to the south. The exterior is bright and cheerful, impossible to miss.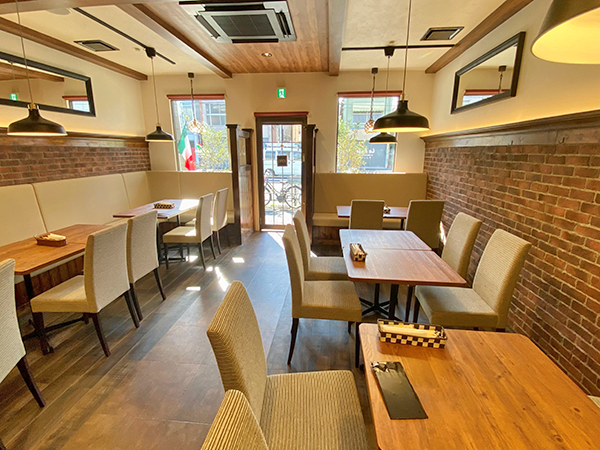 The interior is cool, airy, and comfortable, with banquette seating on the right and a high ceiling that creates a spacious feeling. The muted tones were restful after the blazing sunlight outside.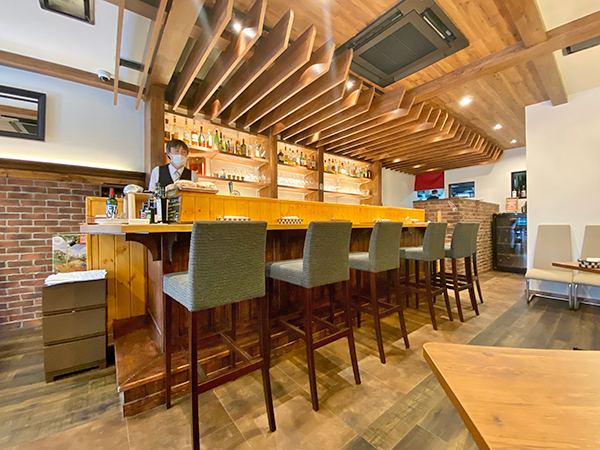 The main room was surprisingly long, with a stylish bar counter on the right and the kitchens tucked away out of sight at the back. A small group were enjoying a late lunch as music burbled from the speakers, while a solo female diner at the counter chatted with a bar person as she finished her lunch. The overall ambience was relaxed and very pleasant indeed; a highly congenial way to spend a lunch time.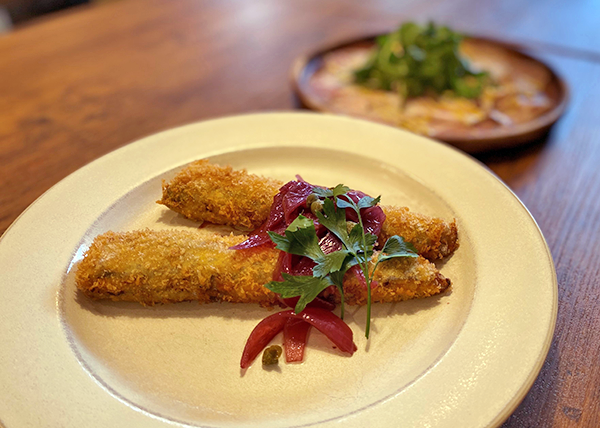 Not only has the building changed, the menu at La Fede has also expanded considerably. For this particular visit Chef Iino decided to showcase a new addition to the La Fede repertory: cutlassfish impanata with onions agrodolce (1,300 yen). The long, thin cutlassfish (tachi-uo in Japanese) are split, deboned and stuffed with a mix of minced shrimp and vegetables, then rolled in panko and pan-fried to perfection. The outer coating is crispy, the inner soft and fluffy. The final touch is the agrodolce, sweet and sour onions simmered in a sauce of vinegar, raisins, olive oil, herbs, and more. Yummy!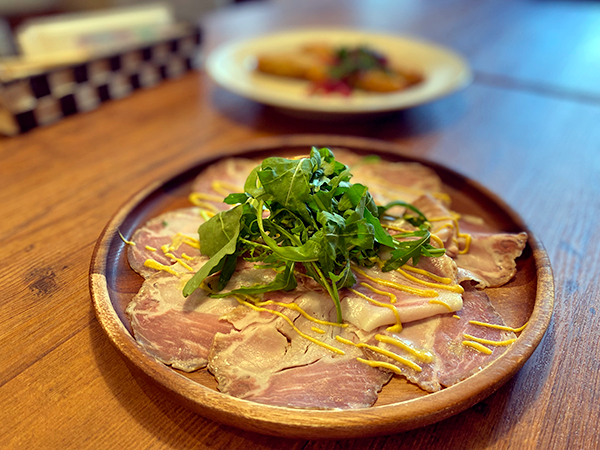 Another new addition is this La Fede home-made prosciutto ham (1,200). Using pork sourced from a farm in Hokkaido with which La Fede enjoys a long relationship, the prosciutto is brined and hung for months in a cool place. It's served with wild ruccola from Chiba Prefecture and a touch of mustard.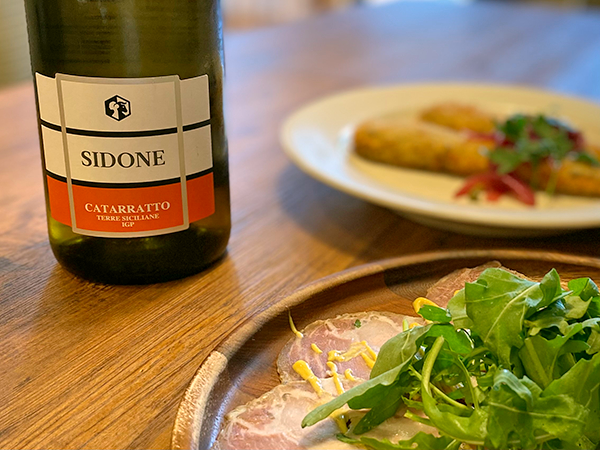 When asked to recommend a wine, Mr. Yamazaki selected this white Sicilian catarratto, a perfect summer accompaniment to lighter Italian food such as antipasto, fish and vegetable dishes. 500 yen a glass or 2,400 for the bottle. Saluti!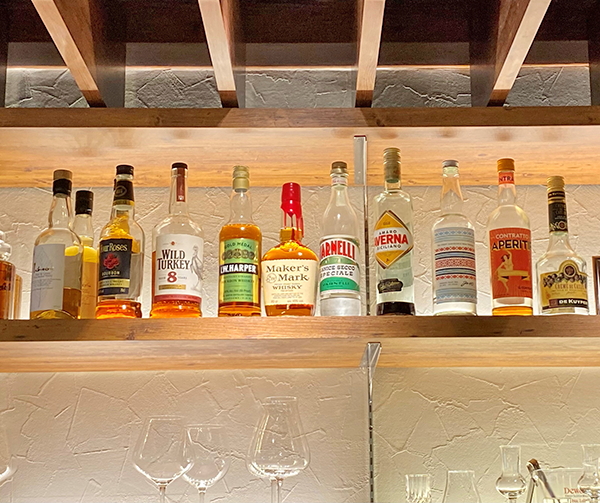 If you'd prefer something stronger, La Fede has a wide selection of Italian aperitifs, liqueurs, grappa, whiskeys, brandies, and even Fernet-Branca.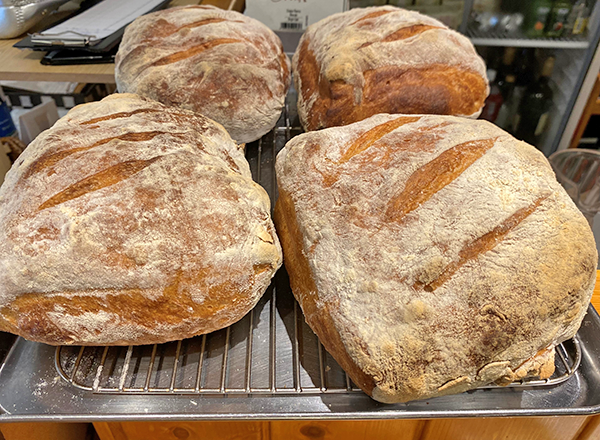 The restaurant also bakes its own bread. Doesn't that look great!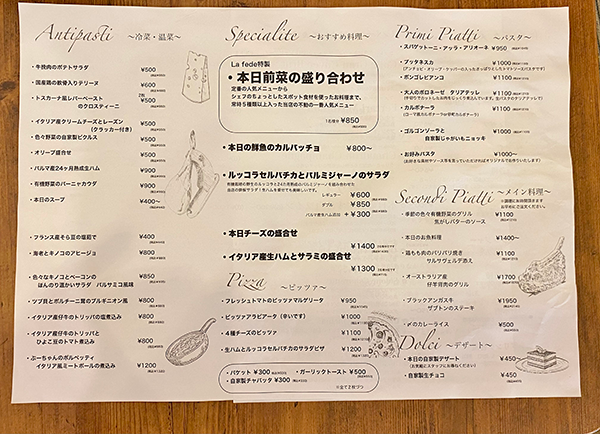 Another recent article covered La Fede's exceptional value lunch menu and signature vegetable hors d'oeuvres plate. The evening menu looks terrific too, and represents excellent value.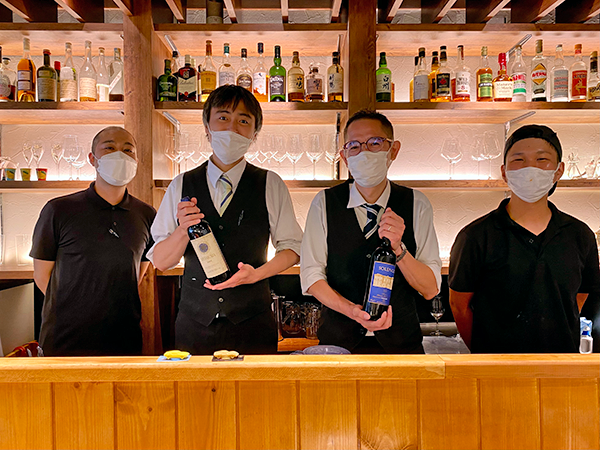 From left: Chef Iino, Mr. Yamazaki, Koma-chan and Chef Poo-san, leading the new-look La Fede to new heights of culinary success. If you're in the Kitasuna area and feel the urge for top-quality Italian with a heavy emphasis on fresh vegetables and wine, then just head straight for La Fede. Don't forget to check out the desserts too!
Story and photos by Stephen Spencer