The Morishita and Takabashi areas of Koto-ku are home to the shopping street better known as Norakurodo (Noraku-Road). The name is a contraction of "Norakuro Road", named after the popular manga character Norakuro, a black-and-white dog first created in 1931 by local comic book artist Suiho Tagawa. Just past the Morishita Culture Centre and Suiho Tagawa Museum is Japaria Mizabu, the splendidly-named cafe and izakaya (Japanese pub). On a recent sunny afternoon, the affable owner, Mr. Kazunori Takiguchi, spared time for a quick chat.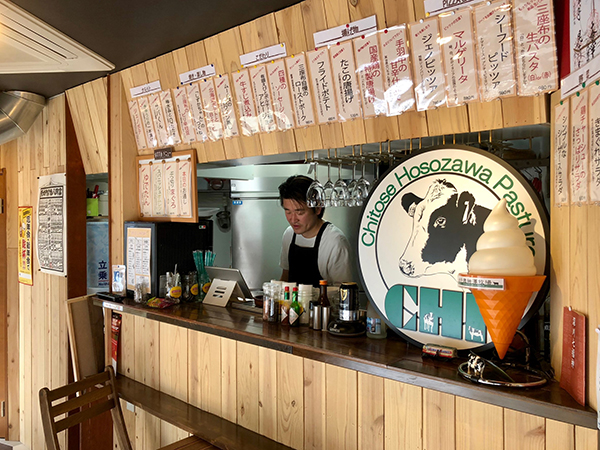 "I was born in West Shinjuku, went to senior school in Yamagata and have been resident in Koto-ku for about ten years now," says the laid-back Mr. Takiguchi. "I've worked in the food and drink business for many years as a restaurant producer and consultant but this is the first time I've actually worked as a chef in my own place. Thanks to the support of local customers and visitors it's going well. We found the space and liked the location; everything seemed to come together smoothly and we opened in June last year."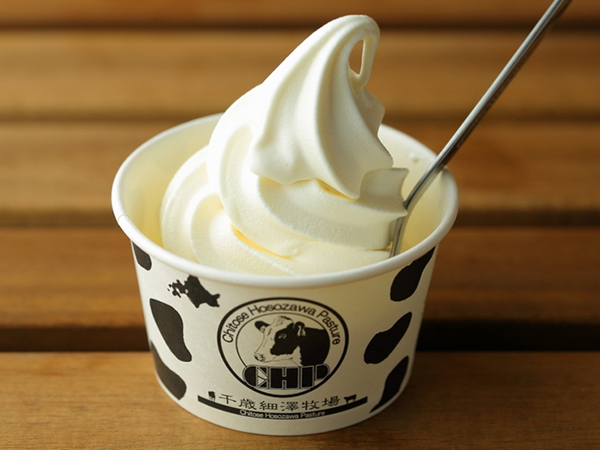 As we talk a young couple pop in for a post-lunch ice cream. It's from the Chitose Hosozawa Pasture farm in Hokkaido, a rich and velvety soft cream perfect for the heat and humidity of a Tokyo summer.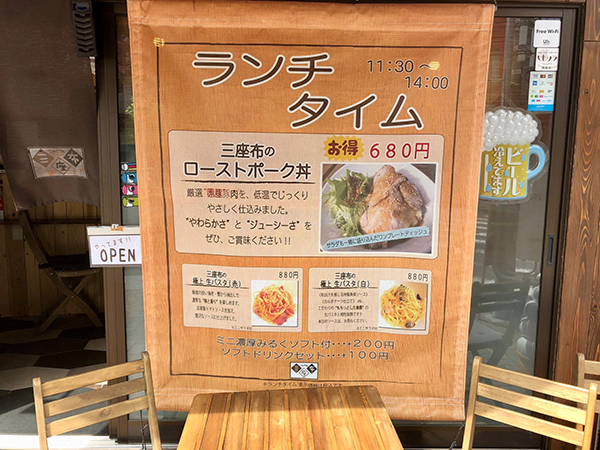 Japaria Mizabu is both cafe and pub (izakaya). "Lunch is served from 11:30 to 3 pm. The menu consists of three main items: our signature dish is a pork roast slow-cooked at low temperature and served over rice in a donburi bowl. It's soft, extremely juicy and represents very good value at 680 yen.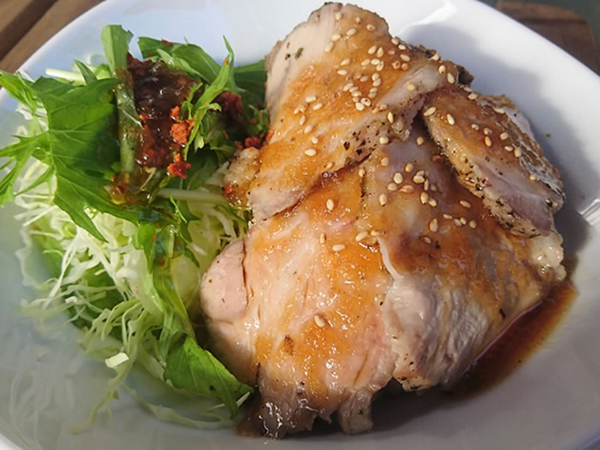 "We also have two pasta dishes at 880 yen, both featuring fresh pasta from Awaji Island in Hyogo Prefecture. People say Awaji has a climate similar to Sicily which is why the pasta made there is so good. There's a tomato-based sauce and a Japanese-style fish and shellfish sauce. Both come with small salads. Customers can add coffee, larger servings of pasta or rice and ice cream for an extra charge."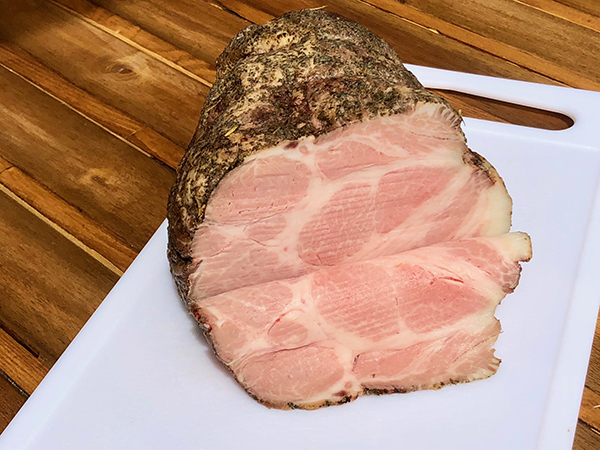 Doesn't that look great! "We have many local mothers dropping in for lunch with friends or getting ice cream on the way home after picking up their children. Many local sports teams or school clubs drop in as well; the local futsal club is actually trying to get me to play but I'm not sure about that," laughs Mr. Takiguchi.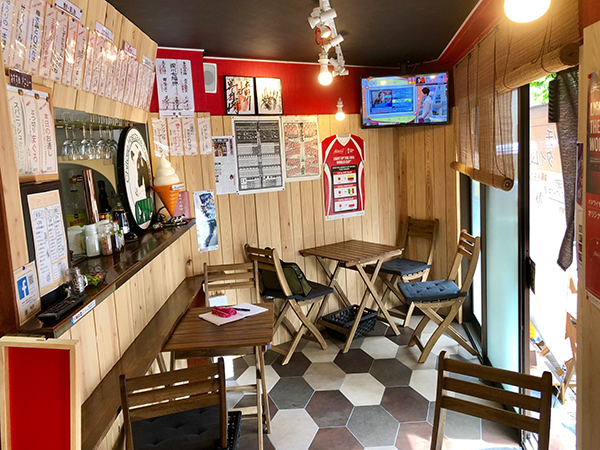 From 5:30 pm Mr. Takiguchi hangs up a red lantern ("aka chochin" in Japanese) and Japaria Mizabu turns into a Japanese pub, serving a wide array of tasty dishes and tempting drinks. So, what does the name mean? "It's a combination of a few things. Firstly, it's a neologism of Japan and Italia since the food we serve is mainly based on those two countries, with some Spanish influence as well. Secondly, Mizabu means three cushions; there used to be a bar in Azabu I liked called Three Cushions. The name conjures the image of a cosy, informal space where people can relax and talk over good food and drink. I wanted to create exactly the kind of place I would patronise myself as a customer. Many foreign tourists stay in the area, some even stay upstairs from us, and they seem to like it too."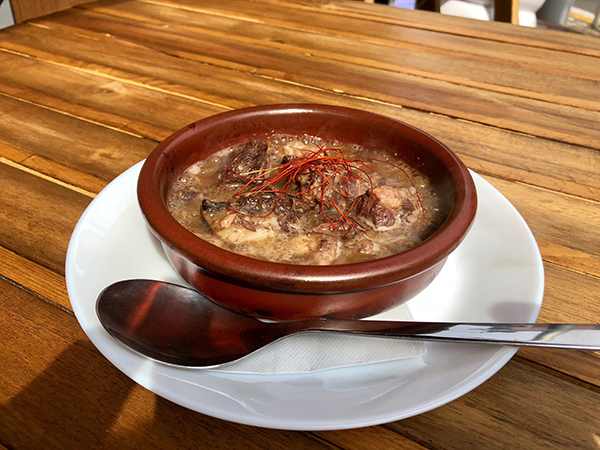 The beef tendon (gyu suji) is a popular evening dish, consisting of soft, melt in the mouth beef in a rich gravy sauce.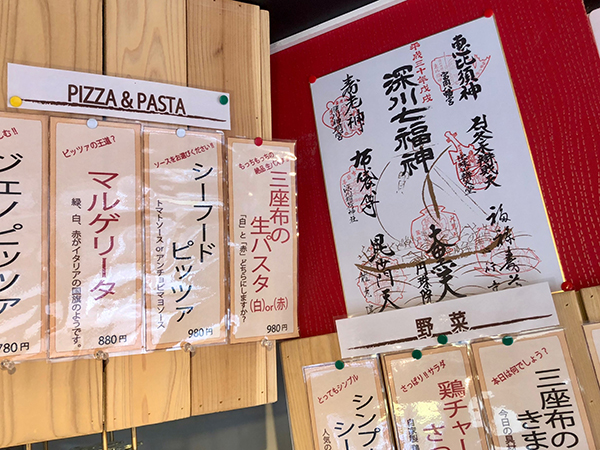 The walls feature a dizzying array of dishes: shrimp and porcini ajillo, spicy chicken wings, fried octopus, sausages, several kinds of pizza, loads of salads, boiled tongue, Spanish omelettes, smoked mackerel, potatoes in Genovese sauce, and so on. "Just ask if there's something you want me to make," offers the accommodating Mr. Takiguchi, "Even if it's not on the menu I can probably whip it up for you."
Draft beers served at Japaria Mizabu are Heartland and Guinness at 480 yen and 600 yen respectively. There's a variety of bottled beers at 550 yen, with shochu, sours, wine, whiskey highballs, and a variety of soft drinks rounding out the menu.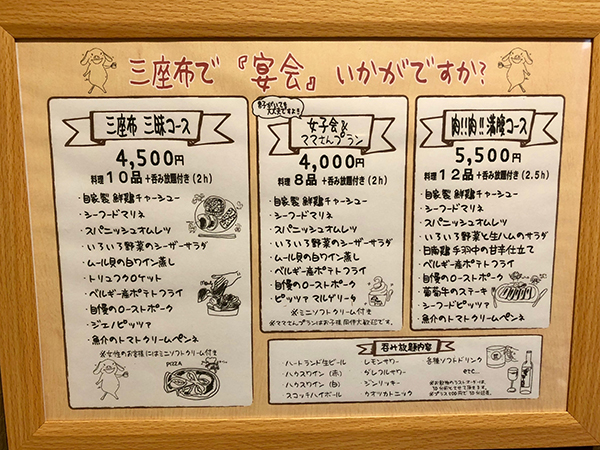 Parties are a particular feature of Japaria Mizabu. Three plans are available for a minimum of five or six people: the Japaria Mizabu, a 10 dish, two-hour plan at 4,500 per person; the Ladies and Mums plan, an 8 dish two-hour plan at 4,000 yen per person and the Niku! Niku! Manpuku Course (Meat! Meat! Stuff Yourself!), a 12 dish, two-and-a-half-hour extravaganza for 5,500 yen per person.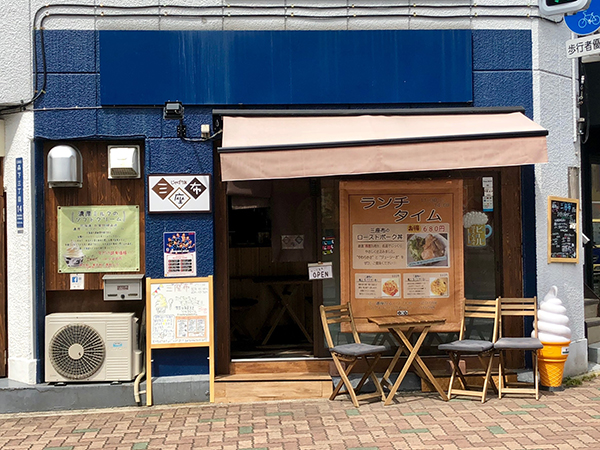 Aside from being well-travelled and extremely laid back, Mr. Takiguchi knows how to organize a party and have a good time. He's also a great sports fan and will be showing the Russia World Cup in all it's glory every night. Whatever your desire, from a massive beanfeast for 10 to an ice cream with the kids, it's available at Japaria Mizabu. If you're in the area why not drop in and place yourself in Mr. Takiguchi's capable hands?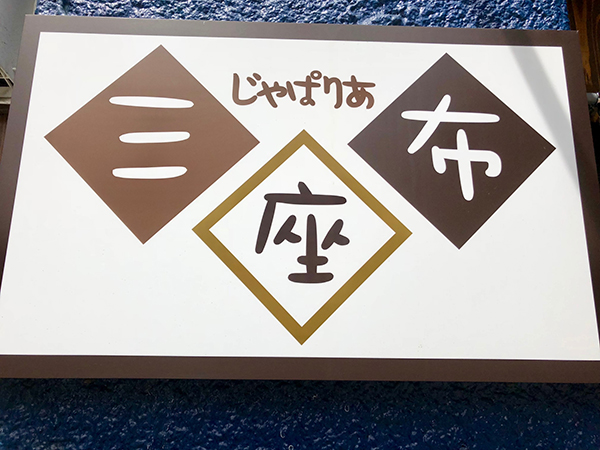 Story and Photos by Stephen Spencer