Kaja: Korean Language, Popular Culture and More!
Published: October 25, 2021
The recent explosive rise to global prominence of Korean popular culture has prompted renewed interest in the Korean language in Japan. With international travel curtailed by the coronavirus pandemic, the next best way to "visit" Korea is through language study at culture schools like Kaja, based in a tower apartment block in the Ariake area of southern Koto-ku. On a recent sunny autumn day, I dropped in for a chat with the exceptionally dynamic teacher Ms. Park Jeonghee.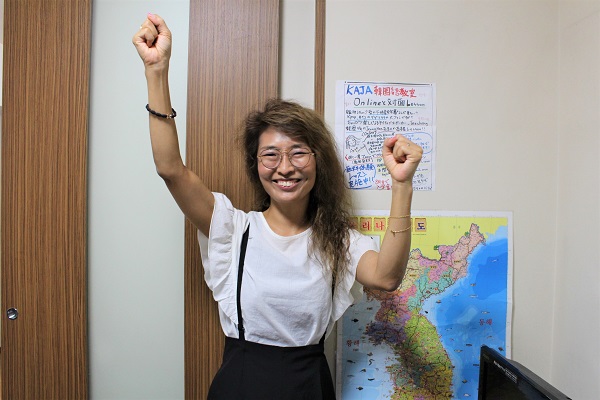 "It's got to be fun," says Ms. Park. "Of course we have textbooks and we look at grammar; structure is important, but having fun communicating is the best way to learn. There are around 3,000 different sounds in Korean and studying Hangul is difficult, but with our method students can soon learn to post messages to their favourite idols on social media. It's fun, practical and contemporary."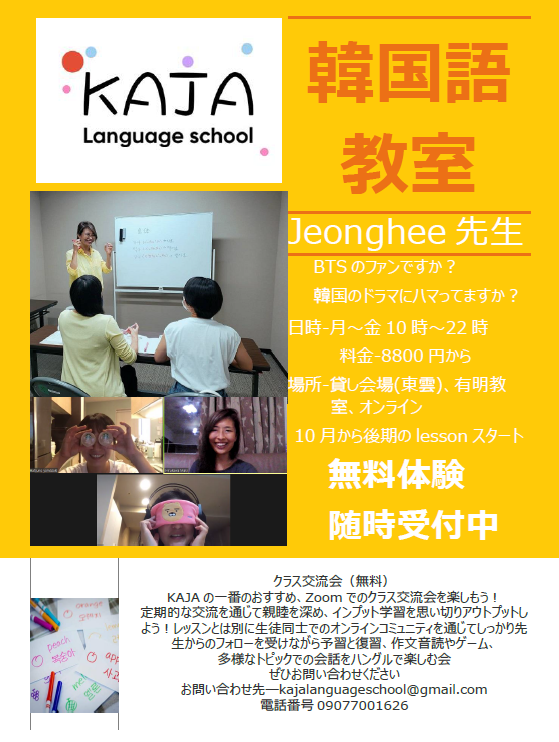 Ms. Park has had an interesting career so far: while studying anthropology at university in Korea she became obsessed by Japanese anime, especially the works of Studio Ghibli and the movie Tonari No Totoro in particular. "While the visuals were beautiful, the softness and gentleness of the spoken language really entranced me. I resolved to study Japanese language and animation after I graduated." She moved to Tokyo, studied CGI and 3D animation before working in the business, then became a foreign student counsellor for an English school. "I taught English first and then a friend advised me to teach Korean too; I started with one student and then opened Kaja in 2018." Moving effortlessly from English to Japanese to Korean, Ms. Park is impressively trilingual!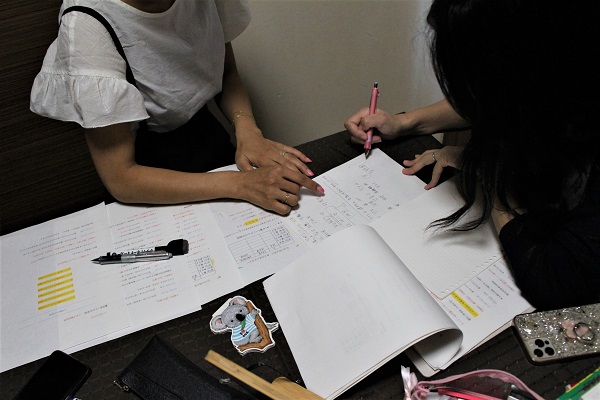 Responding to the needs of individual students is a special feature of Kaja. Students can learn how to post on social media: one of the key aspects fuelling the Korean pop culture boom is the way that social media allows access to its stars and a sense of proximity. Beginner classes are taken slowly and carefully, while those aiming to take the Test of Proficiency in Korean (TOPIK), the standardized internationally acknowledged qualification, are also catered for with intensive classes.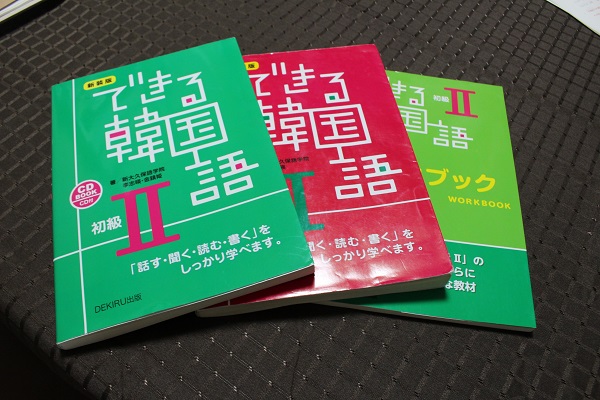 Ms. Park teaches using her proficient Japanese for explanations, while stressing the everyday, practical nature of the living language. She prepares her own texts, teaches group lessons, one to one classes, and classes with specific targets, such as business trips and online classes in her home. Students do homework (of course) and use commercially available textbooks such as these. They also write essays and communicate with Ms. Park in Korean and Japanese via Line or email.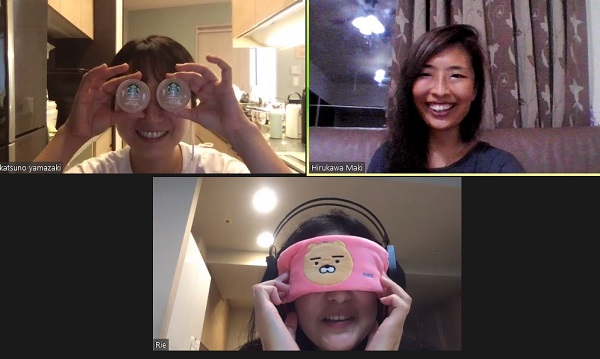 Every month there's an online gathering in which Ms. Park and the students chat about various topics in Korean. There's usually a theme, selected by Ms. Park, around which the discussion is centred. "Of course we talk a lot about popular culture, groups, actors, TV shows and movies but also about travelling in Korea and food. For example, there are many nice places to visit apart from Seoul and a lot of regional or local food recipes to discuss," she explained.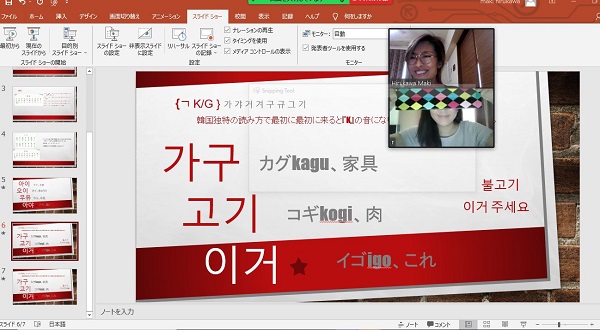 While online gatherings are the current style, with the pandemic gradually easing Ms. Park is already planning events in Shin-okubo, known for its extensive Korean community. "We want to visit the jimjilbang, the Korean day spa there. It's like an onsen with baths, saunas, massages, and restaurants plus a central mixed area where everyone can meet in their pyjamas. In Korea we visit jimjilbangs in groups with friends and family, and stay for hours playing games, talking and eating," she said. Sounds great!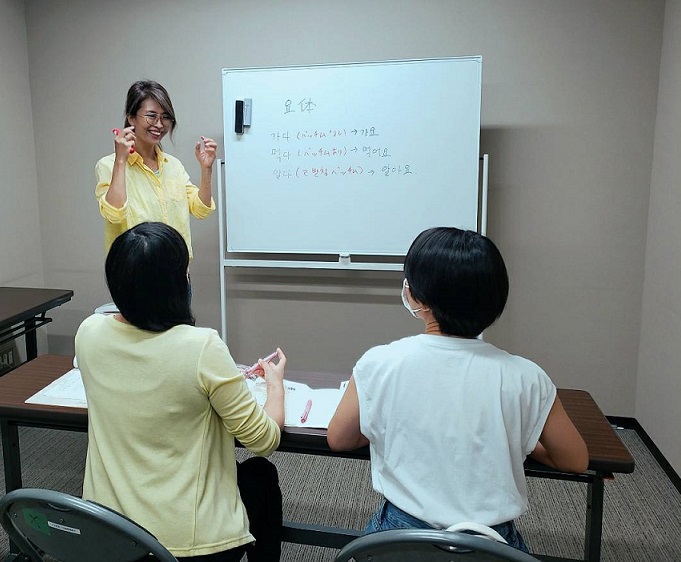 "We'll also visit restaurants or sample street food, with the emphasis on the students ordering, paying, and talking to people in Korean. I'm really looking forward to it. I'm also planning to rent a room, where we can have public viewing, play games and enjoy Korea-related activities together," said the enthusiastic Ms. Park, who sometimes uses the communal space in her very modern apartment building to hold classes.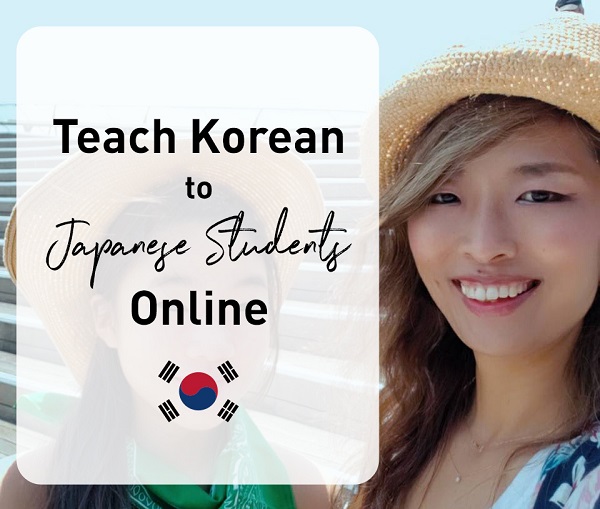 Ms. Park is exceptionally knowledgeable about current Korean and global popular culture, music, movies, and television. She also makes use of film and television scripts for roleplays, so if you'd like to channel your inner Park Seo-joon, Son Ye-jin or Squid Game hero Lee Jung-jae, then Kaja is the place for you.
The full Kaja website is here.
Story by Stephen Spencer