A Hidden Lunchtime Gem
Published: September 7, 2020
Located in the unusual location of just next to a bustling overpass, Kamayaki Ishi is a recently opened traditional and original Japanese restaurant. Owner and chef Yuichi Ishii spent years honing his cooking skills in restaurants across the city before deciding to open one of his own.
"It's hard to say when I started getting into to food and cooking, it's something I've always been passionate about," he says.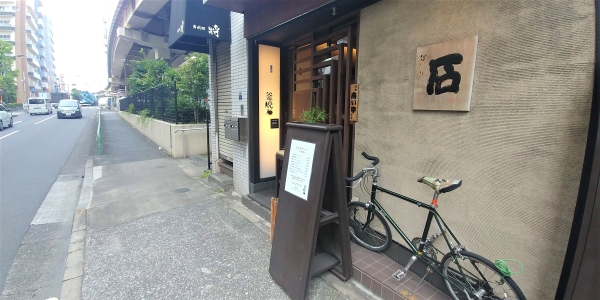 Walking into Kamayaki Ishi, the first thing you notice is the size. The layout is quite small, but Mr. Ishii has managed to take advantage of every square inch. The kitchen is at the center with bar-side seats around and a semi-private dining area in the back. The décor is an opulence of light and dark wood panelling, traditional touches, and stack upon stack of Japanese ceramic wares. The proximity of the bar seats to the chef means you get to watch the preparation from the start to finish. As he deftly prepared each lunch order, Mr. Ishii was more than happy to tell me all about the business of food.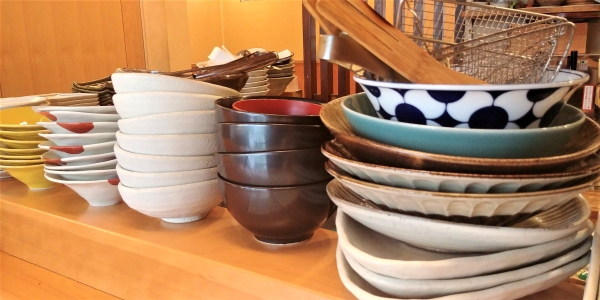 The menu is a selection of Japanese restaurant staples: noodles, curry, and rice sets, along with smaller dishes and a drinks menu. All of the ingredients are from Japan and apart from a few seasonal items (tomato dishes in summer, oysters in winter), the menu options remain consistent throughout the year. Prices are very reasonable at 800 to 1300 for lunch sets, and 300-800 for individual dishes. While the lunchtime sets are only served in-store, take-out is available for other menu options.
On the menu for me today is a lunch set and a soba dish.
"Don't worry, whatever you can't finish I'll pack up for you to take home," he quickly explains.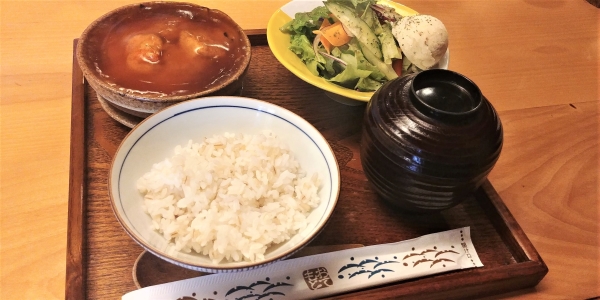 First up is the mixed lunch set menu, a baked stew with shrimp, minced pork "buta soboro", and salmon, accompanied by barley rice, mixed green salad, potato salad, and miso soup. All for just 900 yen!
Served straight out of the oven in a beautiful ceramic pot, the stew is piping hot and bursting with flavour. I was curious if fish, shrimp, and meat could be cooked together but they were all perfectly tender. The salad is mixed greens with tomato and a vinaigrette sauce, and the potato salad is mixed with fresh cream and mustard for full flavour and smooth texture. The barley rice is an unusual feature, as white rice is the common staple of set lunches.
"Recently, Japanese are becoming more health conscious so alternative rice options are getting more popular, I think the barley adds more flavour and texture," says Mr. Ishii.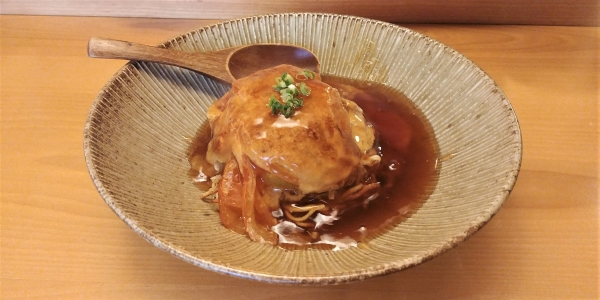 Next is the tomato and pork soba, a seasonal specialty which includes a whole sliced tomato with the minced pork also baked in earthenware, and served atop a bed of noodles. Already full from the lunch set, I could only manage a few bites, but the flavour was simply gorgeous. With a whole fresh tomato and at just 1000 yen, I could understand why this is one of the most popular items.
Given the interesting location, I was curious as to Kamayaki Ishi's customer base. "Most of my lunchtime customers are workers in the area, and mainly women. Then at dinner time it switches to mainly men," he explains.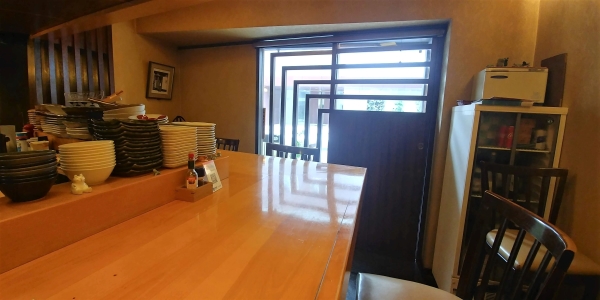 A Monzen-nakacho native, Mr. Ishii has watched his hometown grow and change over the years.
"It has changed so much! More and more fancy shops are opening up, I can hardly recognize it!" he exclaims.
But I believe Kamayaki Ishi is another welcomed addition to the ever-changing area and a great restaurant to add as your next lunchtime destination. With the reasonable prices, charming décor, and extremely generous portions, you are bound to leave fully satisfied.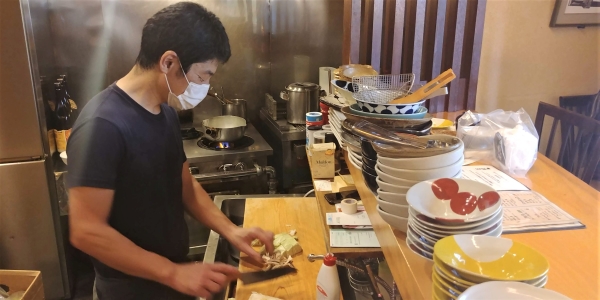 Story and photographs by Jenna Wilson