An Introvert's Haven: Takano's Riddling Presence
Published: February 28, 2018
Danchi (mass apartment developments) are an extant and characteristic scene in Tokyo. Surrounded by towering buildings, many have a small shopping area to serve its hundreds of residents, complete with a supermarket, a butcher's, a greengrocer's, a bakery and some eateries. However, you don't often expect to find a place like Kameido Yojo-ryori Takano inside a danchi, though the restaurant would likely still stand out located anywhere else.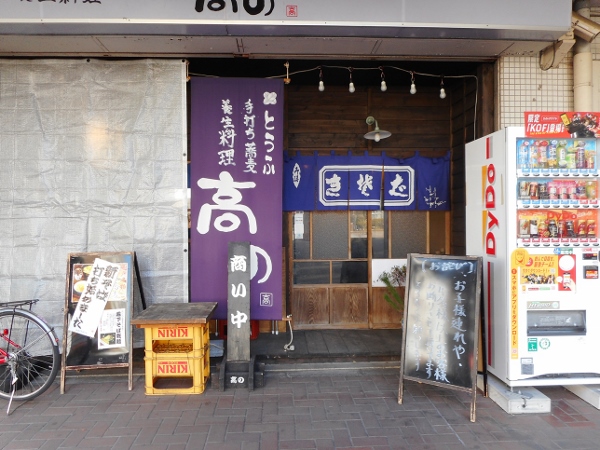 You can find Takano in Kameido, Koto City. After navigating my way carefully into the danchi, I spotted its purple banner right away. A curious sign outside the entrance caught my eye: "Please do not bring children" and "Please do not come in groups of more than four", said the handwriting. Well…that's unusual.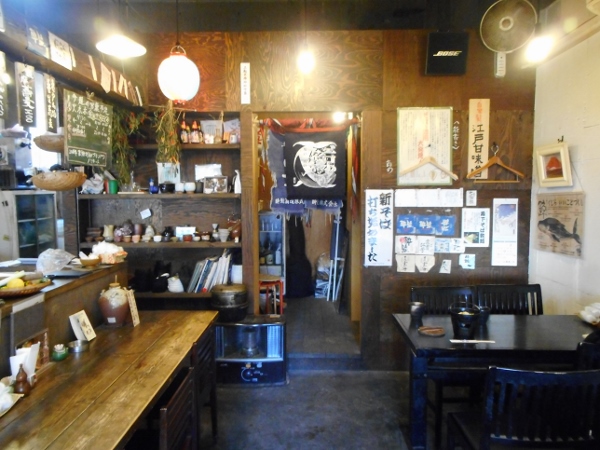 Pushing the sliding doors aside, I let myself in, where an irresistible ambience greeted me. Everything, from the roughly hewn wooden beams to the sake labels on the walls, seemed to scream "local watering hole!" but it also seemed like so much more.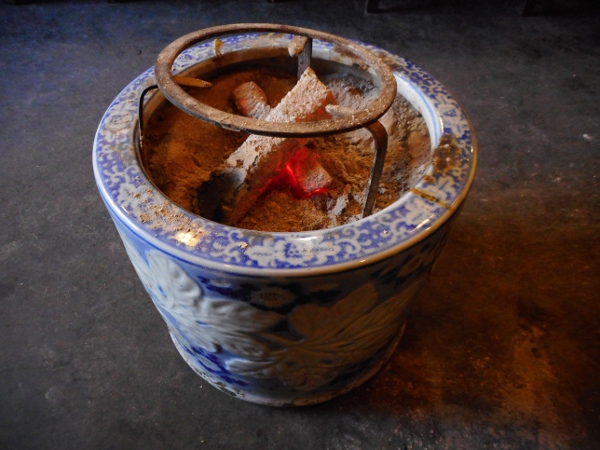 An earthenware pot with red-hot charcoal stood in the middle of the floor, giving off heat. This partially explained the "No children" sign out front.
"Overall, it's just not a place for kids," Mr. Takano, owner and chef, explained to me with a contemplative frown after setting down two cups of hot tea. "I've had families visit before, but the risk that something might go wrong is just not worth it. We serve alcohol, for one, and there's an open charcoal pot; you just never know when an accident might happen."
What had first appeared to be a rather snobbish rule turned out to be an act of kindness on the part of Mr. Takano, who is genuinely concerned about making sure all of his customers have a good time.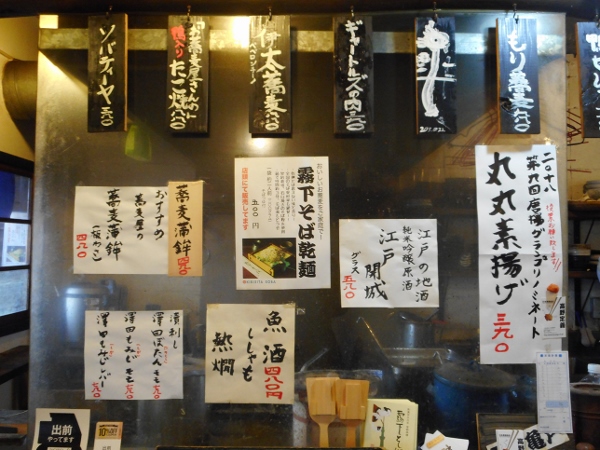 Although the restaurant is known for its quality soba and other dishes (like the tomato sushi or the homemade, continually cooked curry), Mr. Takano's passion might burn brightest for karaage—those crisply fried chicken pieces so favoured with tall glass of beer.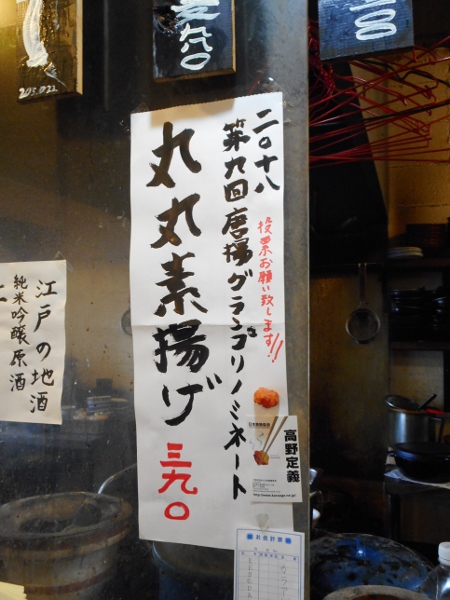 He is a proud member of the Japan Karaage Association, and has entered his "Maru-maru Suage" ("uncut, directly-fried chicken") into the Ninth National Karaage Grand Prix. If the dish passes the preliminaries, it will have a chance at winning gold.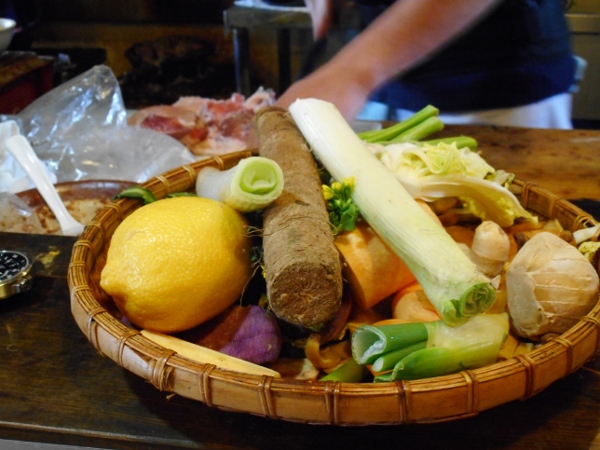 While the chance to savour this potentially gold-medal-worthy karaage was tempting, the iconic dish to have at Takano is still the soba. Eaten with seasonal vegetables and duck meat stewed in a sesame-based broth, the soba is homemade and cut thickly, and the meal encompasses the idea of "yojo-ryori".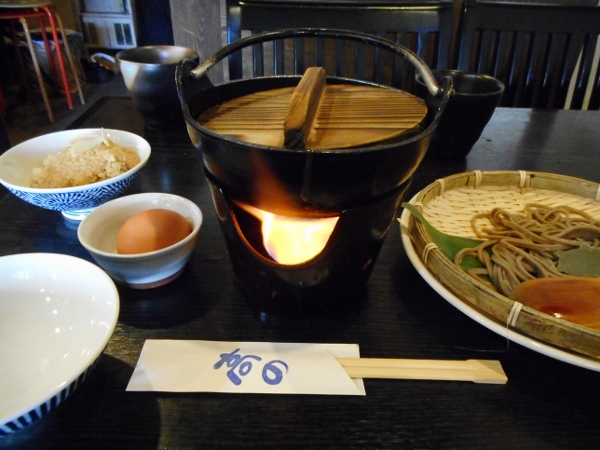 So what is "yojo-ryori", which also appears in the store's name?
"Yojo" roughly translates to "caring for your health" or "preservation of health". And while chic cafes toting superfood smoothies have been sprouting up in Tokyo, Mr. Takano has a different take.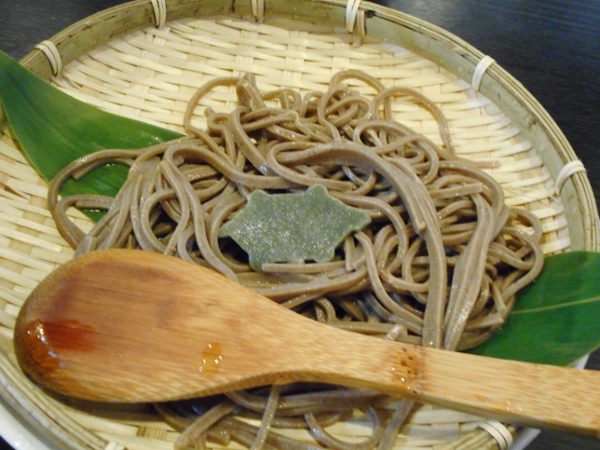 "It's hard to explain, and I will probably be spending my whole life figuring it out," he says as a precursor, seeming more amused than frustrated by this prospect. "But here's my take on it. It used to be that people thought the more nutrients we took in, the better; but in this age of pollutants and stress and all kinds of toxins you can't avoid, I try to focus on helping the body do its natural housekeeping—helping to get the bad stuff out."
So, the soba is thickly cut, to promote chewing (the green piece, shaped like a turtle in honour of Kameido, is also made of soba). Fibrous foods like burdock root and konnyaku (Devil's tongue") are added to the broth. And nothing is harshly flavoured, so you can really savour the kind, rich taste of the ingredients.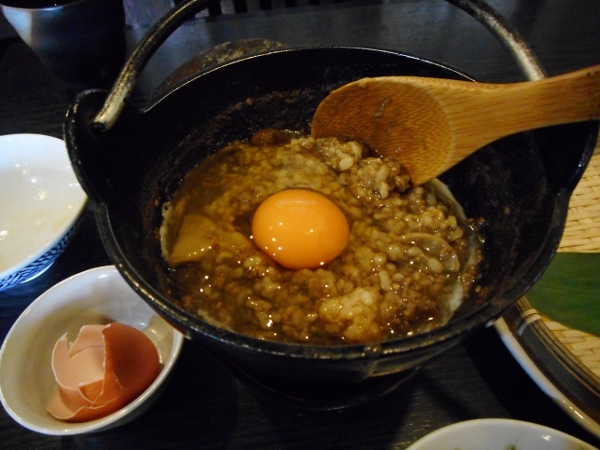 Although there is no "correct" way to eat the soba dish, most people dip the noodles into the simmering, thick broth to eat, hot-pot style. Afterwards, you can add your bowl of rice with nagaimo (Chinese yam) to the remaining broth and drop in an egg to make porridge.
"Nagaimo doesn't digest in the stomach, so it gets carried into the intestines. It helps take much of the nutrition with it, where they can be absorbed," Mr. Takano explains, before adding sheepishly: "I don't want to bog customers down with the details—there's no point to me rambling. I just want people to enjoy the food."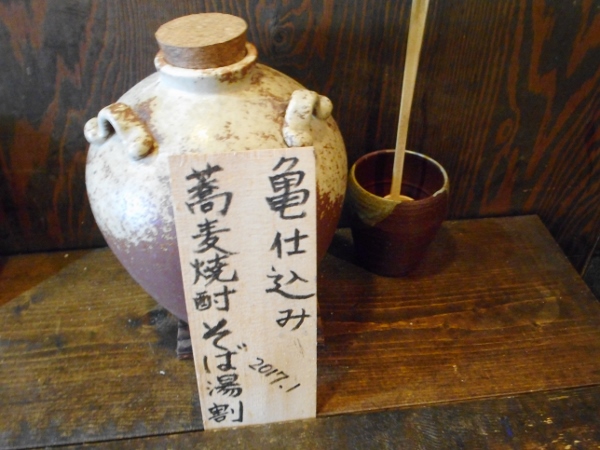 There's also a selection of fine alcohol, including a unique, homemade brew. This pot contains soba-yu (broth from boiling soba) mixed with shochu alcohol. Mr. Takano adds more broth and alcohol to the pot every day. As of now the brew is more than a year old, and still developing; the taste is constantly changing as the alcohol naturally continues to ferment, and the brew will never reach its complete form.
"I like the idea of incomplete things. Completion is no fun. Polishing the incomplete—that's where you find meaning."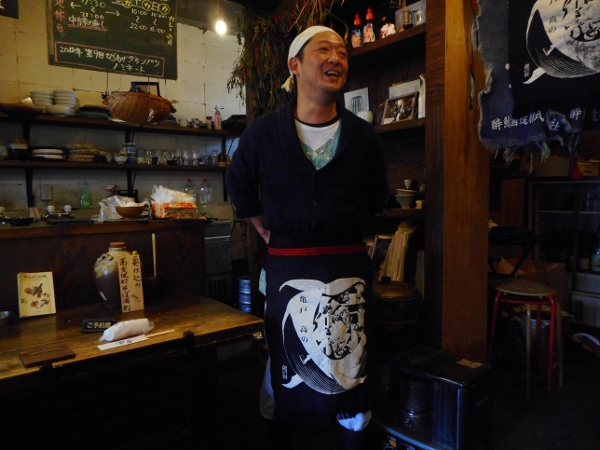 When asked what kind of people frequent his restaurant, Mr. Takano was quick with an answer. "Quiet people. Shy people. People who may lead fascinating lives but prefer to keep to themselves… This is a safe place for them to get a little peace and unwind, without being bothered too much."
Which explains why he won't accept groups of more than four people, and isn't too enthusiastic about toting Japanese culture for the sake of attracting tourism; despite its initial frontage, Kameido Yojo-ryori Takano is not your typical rowdy bar. Instead, it's a treasured haven for those who enjoy contemplative silence or quiet, meaningful conversation—along with a side of nourishing, restorative cuisine and some heartwarming alcohol.
Story and Photos by Xianru Shen(Koto City Office Coordinator for International Relations)