Traditional Chinese Medicine at Matsuedo Pharmacy
Published: September 29, 2017
Mr. Kazuhiko Matsue is a very interesting man with a very interesting occupation: he's a pharmacist specializing in Traditional Chinese Medicine ("kanpo"). He took some time out of his busy schedule at his pharmacy and consulting rooms near Kameido Station in Koto-ku to discuss his chosen career.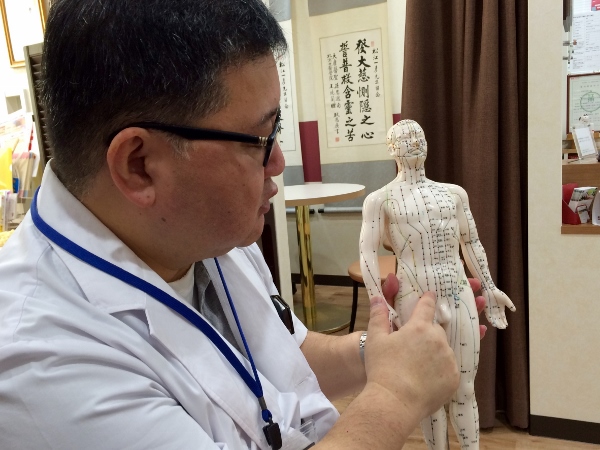 "My great-grandfather was a schoolteacher here in Kameido during the Meiji era (1868-1912). He decided he wanted to help the local people in a more practical way so he quit teaching and trained to be a pharmacist. He opened his business in front of Kameido Station in 1913. We've moved location since then but we're still in the same area. I'm the 4th generation proprietor but the first to specialize in Traditional Chinese Medicine," he said.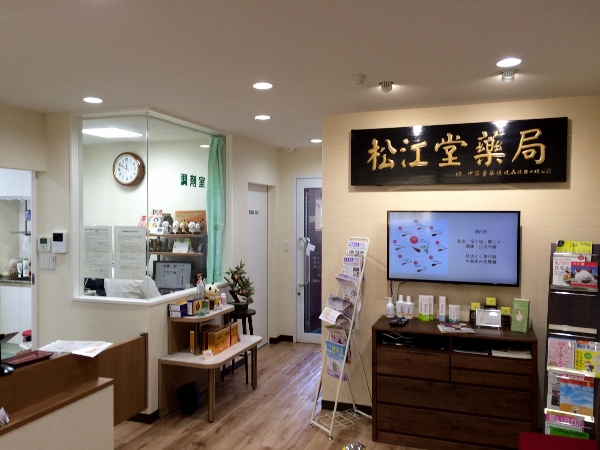 "How did I come to study Chinese medicine? After graduating from pharmaceutical university in Japan, I spent three years at the Beijing University of Chinese Medicine from 1986 to 1989. It was very challenging as I didn't speak much English and all the classes were held in Chinese. The written characters used are very similar in both Chinese and Japanese, so that was a great help. After returning to Japan I started working at the pharmacy." Mr. Matsue continued to study and is now both a qualified TCM attending physician and a lecturer in Traditional Chinese Medicine.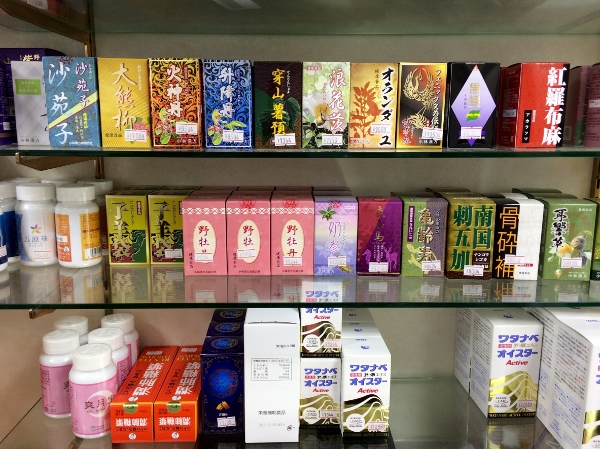 "Chinese and Japanese traditional medicines share the same origin but the openness to trade in China meant that the number and variety of ingredients used there greatly exceeded those used in Japan. Chinese medicine includes plants, herbs, minerals, animal parts and so on that are not found here; Japanese traditional medicines contain only ingredients found in the country."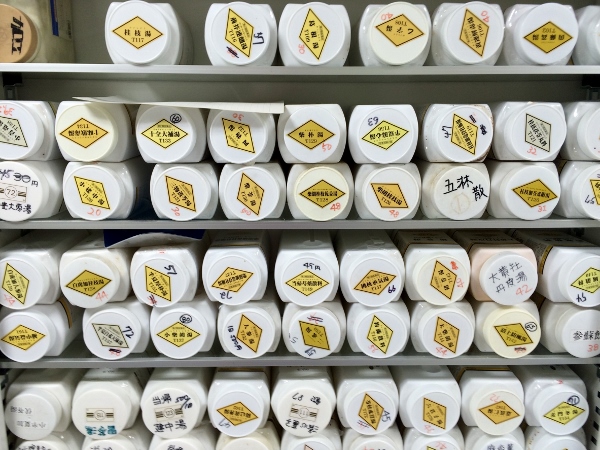 "We use about 200 different varieties of ingredients although thousands are used in China. All are manufactured in China by Japanese pharmaceutical companies, and then tested by the Ministry of Health, Labour and Welfare. When they are certified for use, we order them from the wholesalers."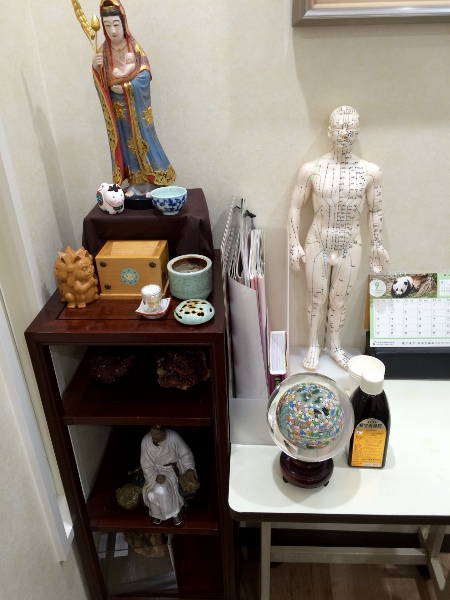 Patients visiting the Matsuedo Pharmacy are received in the consulting room. What kind of problems do the patients commonly have? "Many things. For example cold disorder ("hiesho"), hypertension, fibromyalgia, menstrual pain, endometriosis, inability to conceive, hay fever, insomnia, high blood pressure and so on. We ascertain the problem and then prescribe a course of treatment. Many patients suffer from modern lifestyle problems such as metabolic syndrome. Also, many people just feel out of sorts or under the weather; a doctor may say there's nothing actually wrong with them but they're suffering from stress and lack of sleep, for example." Traditional Chinese Medicine may be three thousand years old but since it's concerned with rebalancing the body, it's still very relevant today.
Ginseng from what is now North Korea had been popular in Japan since the Edo period (1603-1868) and so valuable was its trade that the Tokugawa government, alarmed at the outflow of capital to Korea, attempted to develop a domestic product. This was unsuccessful and ginseng from the Northeast China is still rated as the best.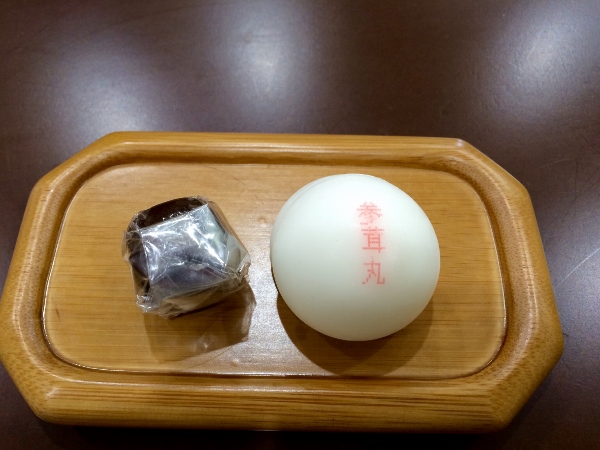 This medicine contains ginseng, powdered horn from the Manchu Deer and Cordyceps fungus. The various ingredients are mixed with honey, which acts as a preservative. Each dose is then individually wrapped and stored in an airtight plastic ball.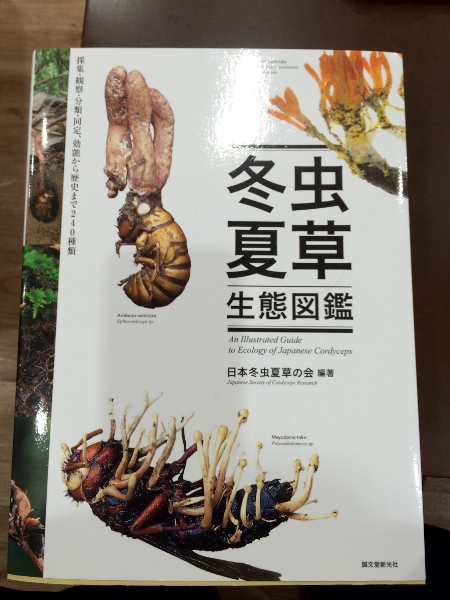 Traditional Chinese Medicine uses a wide variety of fungi, with the Cordyceps sinensis as the most common. These are parasitic fungi that grow on the bodies of moths or cicadas underground, draining their nutrition and emerging from the soil. It is highly-prized for its yin and yang balance as it is considered to contain both animal and vegetable parts. Fungi, like deer horn and ginseng, is an 'earth' medicine which is used to 'cool' the body. Gecko lizards and turtle shells are also commonly used.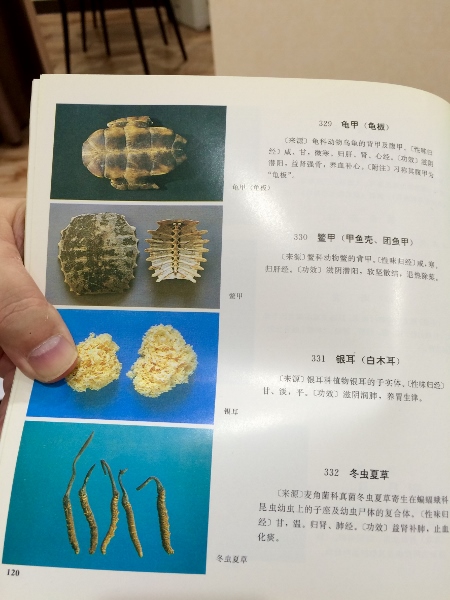 The number of TCM practitioners in Japan is slowly increasing as it attracts younger patients. "The image of the practice is changing as more people come to understand TCM. We see more patients in their 40s and 50s than before and a scientific society was established recently," says Mr. Matsue.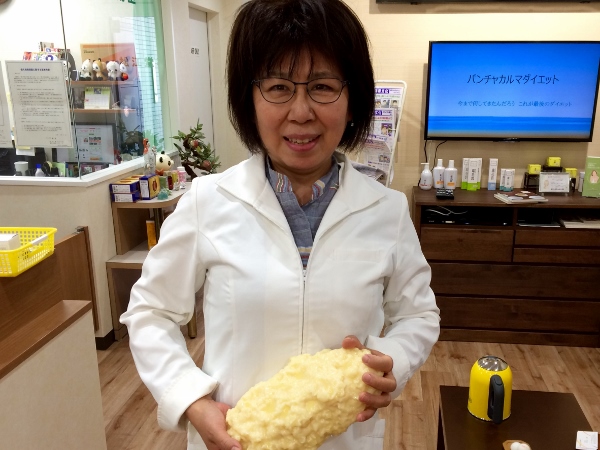 Working alongside Mr. Matsue is diet counselor Ms. Noriko Takahashi, seen here holding a plastic replica of one kilogram of body fat. Seeing and holding that ugly, heavy lump of fat is shocking; it's a real motivation to lose some weight!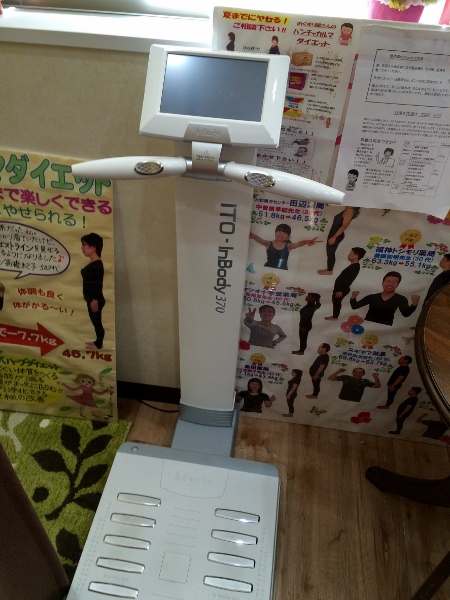 In her counseling room, Ms. Takahashi uses this machine to analyze various aspects of the patient's body; body fat, fat to muscle ratio, body balance, composition and the like.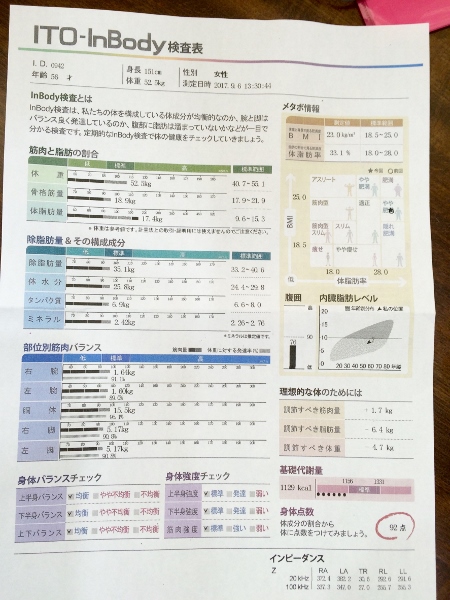 The results are then printed out.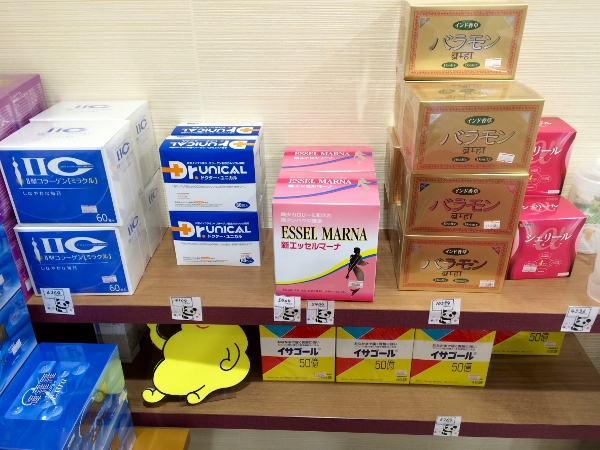 She then recommends an individual diet that will reduce fat and stimulate the metabolism while maintaining nutrition. It's based on Indian herbal medicine and Panchakarma, the rejuvenating and cleansing system from Ayurvedic healing.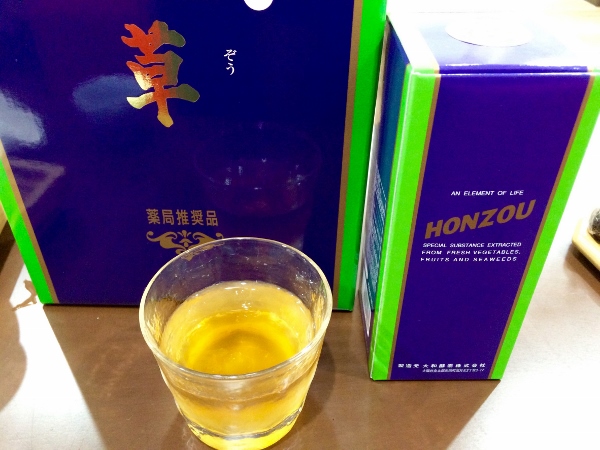 They also have nutritional drinks such as this Honzou fermented herbal medicine drink made by Yamato Kouso.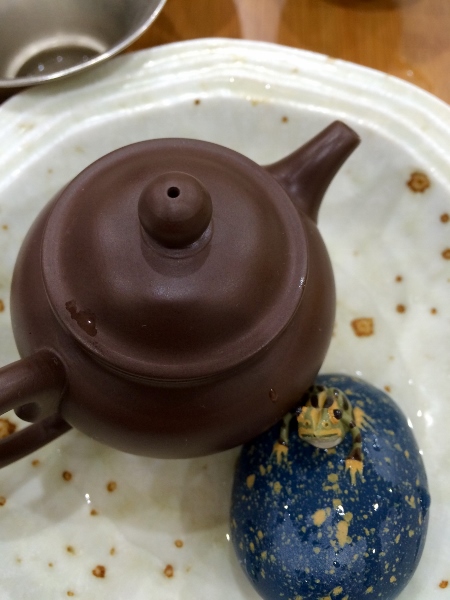 Mr. Matsue is also a practitioner of the Chinese Tea Ceremony. He very kindly introduced me to his teapot and tea pet, and we shared a delicious drop of Oriental Beauty, the renowned Oolong tea from Taiwan.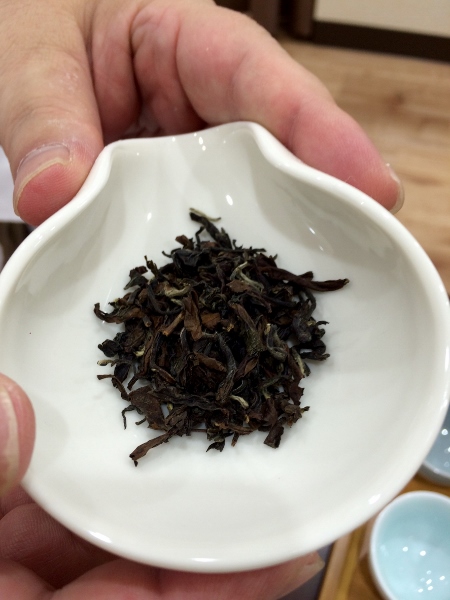 An insect, a small green leafhopper, which somehow imparts a wonderful, unique flavour to the leaves, nibbles the tealeaves.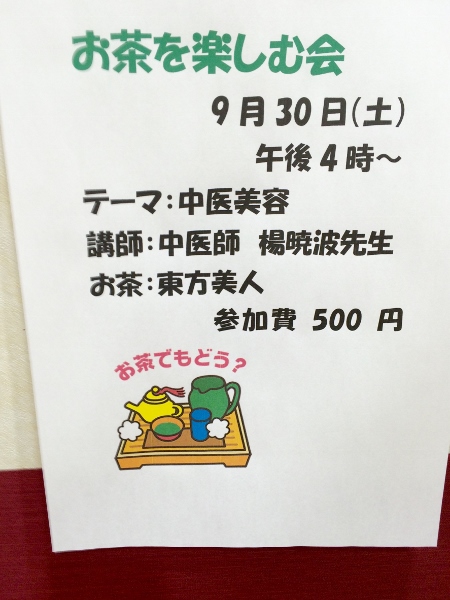 There are also some tea events held at the pharmacy. The next will be on September 30th at 4pm, featuring the delightful Oriental Beauty tea and a discussion on the theme of beauty through Traditional Chinese Medicine.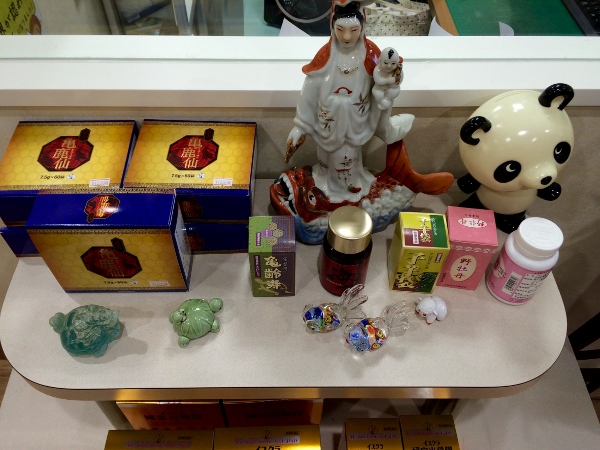 We all aspire to find physical balance and to live in harmony with our environment. Many of us could also lose a few kilograms. For those interested in Traditional Chinese Medicine and healthy weight loss, there's no better place to start than Matsuedo Pharmacy in Kameido.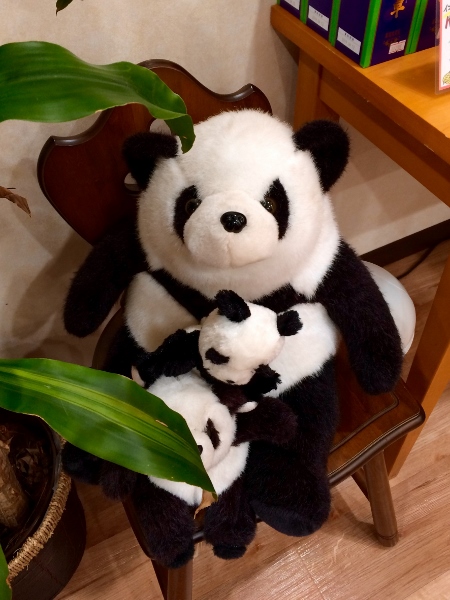 Story and Photos by Stephen Spencer