Koto City is full of unique shops that try to think outside the box. One of them can be found on the second floor of a quiet grey building in Kameido, and its name is Rselect.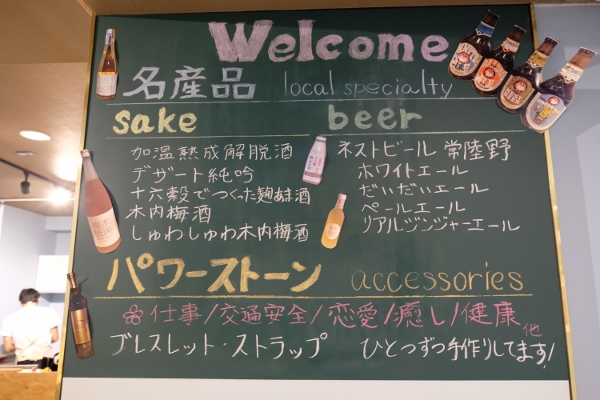 "What kind of store is Rselect?" is a fair question to ask when stepping foot inside. The welcome blackboard lists "sake", "beer" and "power stone (crystal) accessories" as some of the features that can be found within, which…seems a bit incongruous.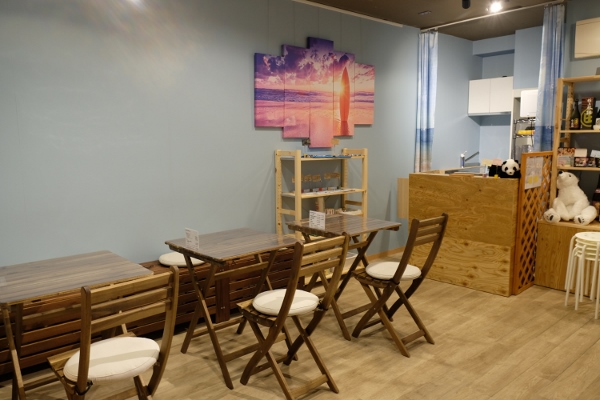 The interior is surprisingly open, with simple furniture and a relaxed vibe. A few table and chairs are lined up along one side, so…is this a café?
"It's a little bit of a hodgepodge store," explained Mr. Makoto Okazaki, the owner. "It doesn't really fit one label. We serve a bit of food and drink here, but it's also a community space. We rent out the store for workshops, events, gaming nights, too… At its heart, I guess it's mostly a specialty shop with items curated by myself and staff members. What we decide to carry is completely up to our personal interests, though by far the product we stock the largest selection of is…"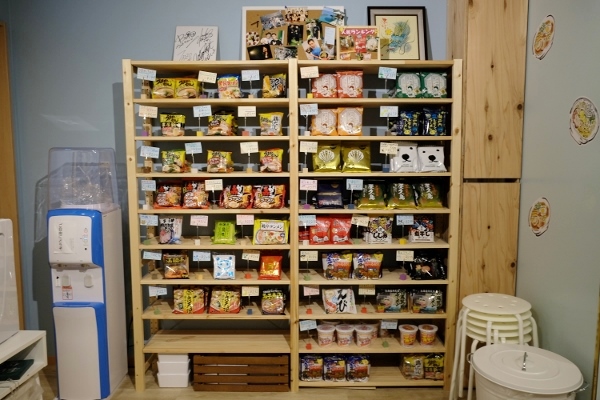 Instant noodles from all around Japan!
Indeed, one wall is dedicated to the collection, and the various packages create an impactful display. Looking closely, I noticed that many were regional products sold only in localized areas; you won't be able to find them in regular grocery stores around Tokyo!
"I think it's normal to miss eating local foods from your hometown," Mr. Okazaki said, noting his own experiences with nostalgia after moving out to Tokyo from the countryside. "I go and find regional instant noodles from all over Japan, and order in the ones that I think are particularly delicious."
Right now, there are around 40 different types of instant noodles available. Most of them are instant ramen, but I also saw other noodly variations, like spicy tantanmen.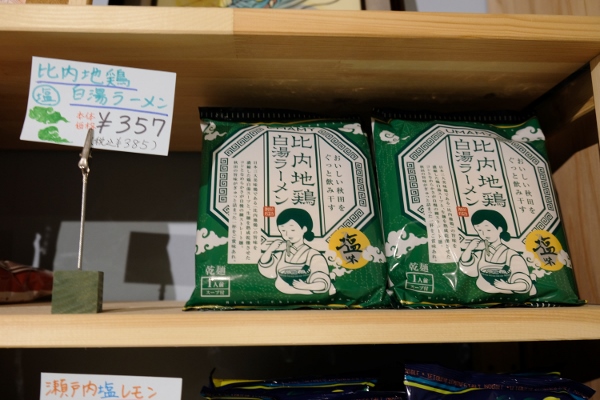 The noodles all had something that made them unique. There were "paitan" (clear, rich broth) ramen using stock from a specific brand of chicken…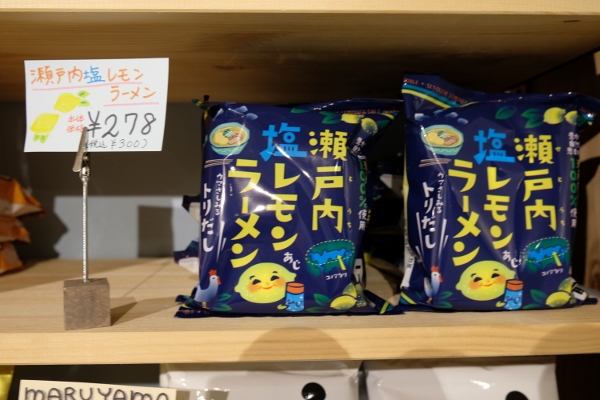 "Salt and lemon" ramen using lemons from the Setouchi region, which is famed for their citrus…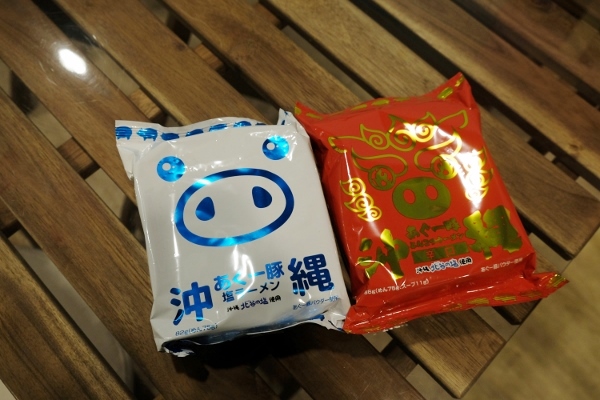 And even some fancier picks like this scallop ramen. Just check out the shiny golden packaging! (Plus, 399 yen is definitely on the expensive side when it comes to instant ramen, so a bit of luxury is to be expected).
The noodles are of course available for sale, and customers can enjoy comparing the different brands to their heart's content at home; but they're also available for consumption in-store for an extra 200 yen seating and service fee, making Rselect a viable pit stop for a quick snack or meal.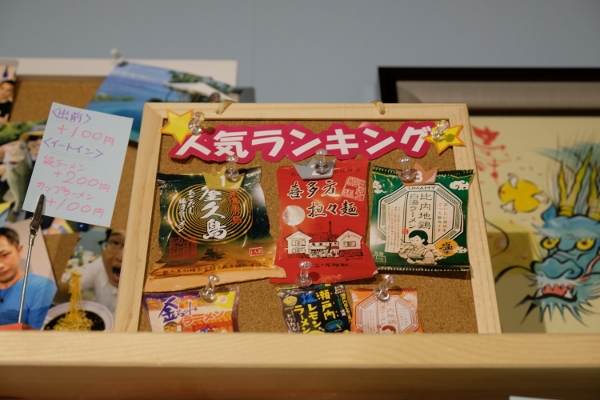 "Do you want to try one of the instant noodles?" Mr. Okazaki asked me. With so many to choose from, I had a hard time picking one out. Luckily, the "Popularity Ranking" board directed me to the "Yakushima Agodashi Tonkotsu Ramen"—a specialty from Kagoshima prefecture featuring a combination broth made from flying fish and pork.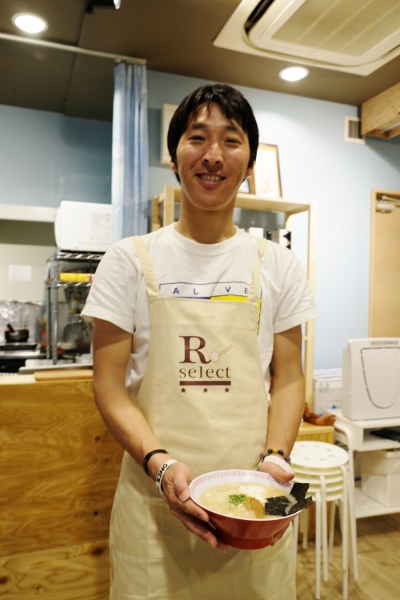 Mr. Okazaki made the noodles for me in the small kitchen in the back.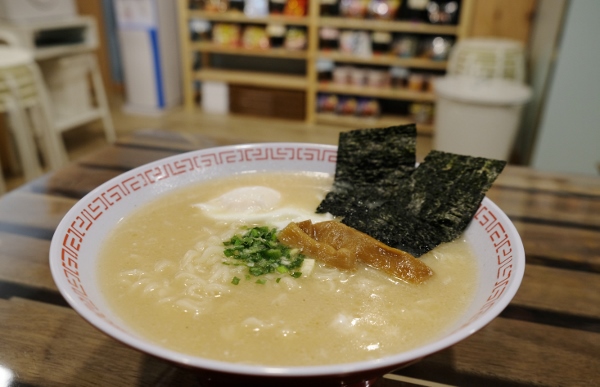 Wow! It kind of looks like the ramen you get in restaurants!
Extra toppings are available for customers who choose to eat their noodles in-store, and include classic choices like nori (dried seaweed), egg, green onions and menma (pickled bamboo shoots). Toppings are usually between 30 and 50 yen, or you can get them all for 150 yen.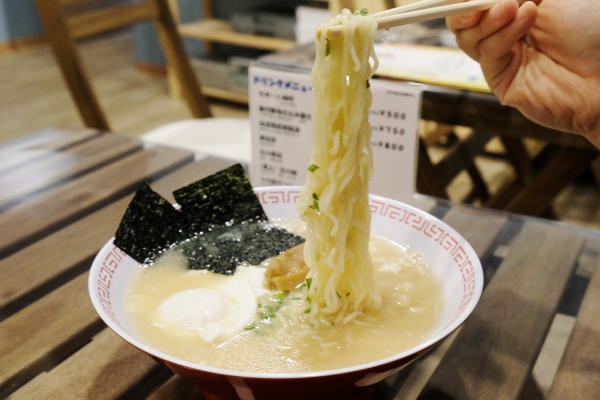 Yum!
Slurping up the noodles, I had to admit that while it's been a while since I had instant noodles, this went above and beyond my expectations for both taste and quality. The broth was rich and not too salty, and matched up wonderfully with the thin, curly noodles. I ended up drinking the soup dry in the end, too!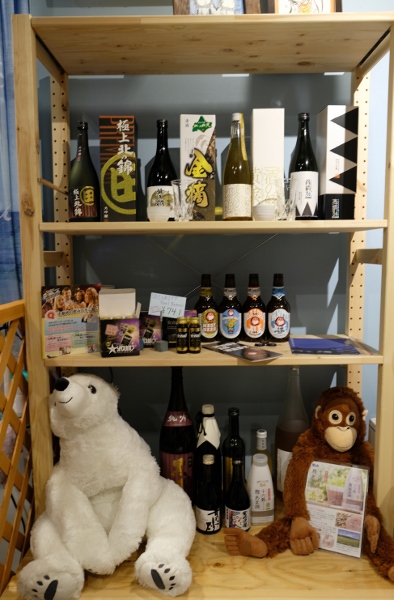 Those who prefer their noodles with a side of alcohol can choose from a selection of craft beer and sake (as previously advertised on the welcome board)…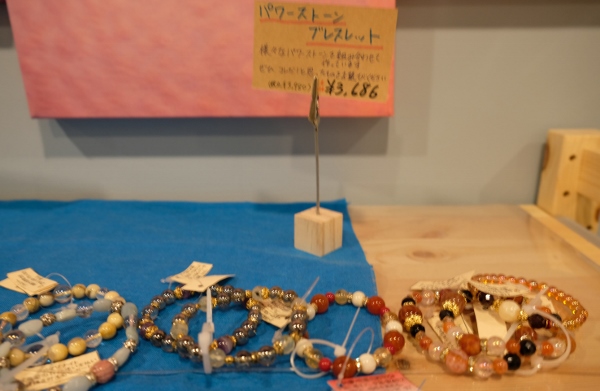 And there are handmade, original crystal accessories if you want to do a spot of shopping afterwards. (I actually bought a charm here after the interview!)
At the end of the day, it's a little hard to pin down Rselect in a few words. "The staff and I make up the contents of the shop as we go," Mr. Okazaki explained. "Sometimes they'll add things while I'm not here. It might be some new product they're currently really into, or an extra topping for the ramen, or something else entirely! And then there are of course the customers and their opinions to take into account. It's all mishmash, but that's the fun of creating a shop with your community, isn't it?"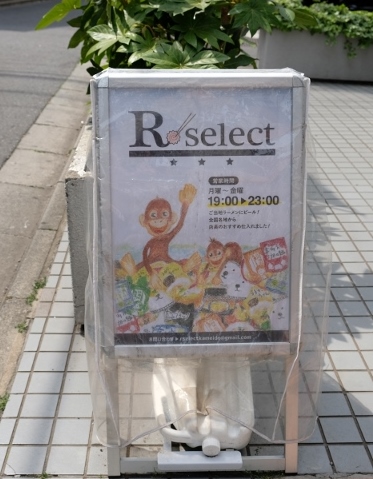 So what exactly is Rselect?
The best way to understand it is to visit it, but for those who absolutely need a keyword to remember it by, "Kameido's wall of instant noodles" is my preferred pitch at the moment!
Story by Xianru Shen(Koto City Office Coordinator for International Relations)