Kangeki: Tasty, Affordable Korean
Published: August 30, 2022
Great news for lovers of Korean food in the Minami-sunamachi area of Koto-ku! The casual Korean restaurant Kangeki has been attracting great attention since it opened its doors in 2021, with the simple notion of bringing tasty and reasonably priced Korean delights to local customers. On a recent hot and humid afternoon we dropped in for a chat with youthful and ebullient manager Mr. Ishida.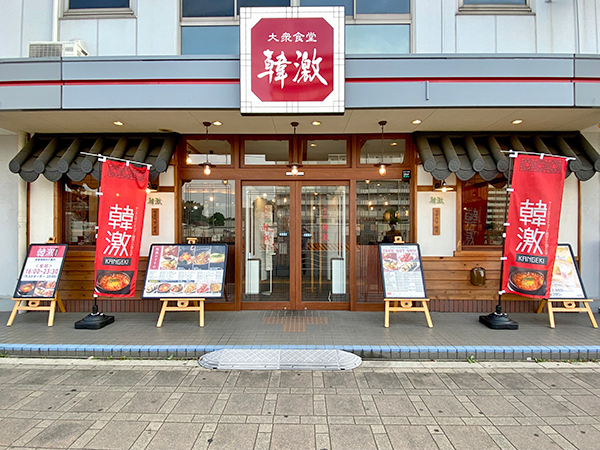 Kangeki is located slap bang in front of exit 3 of Minami-sunamachi station, so it's impossible to miss! While the frontage is entirely new, it has a pleasantly nostalgic feeling.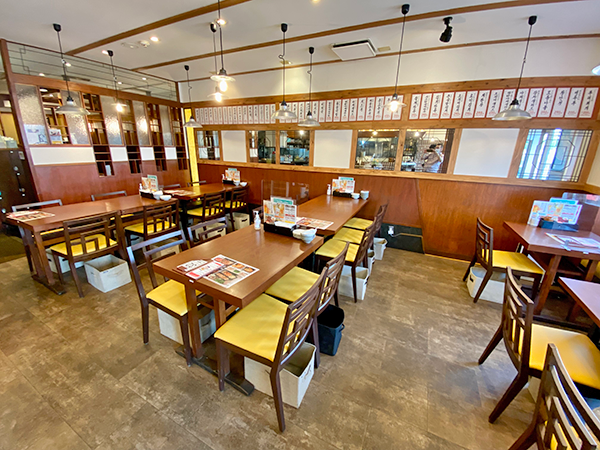 The interior is surprisingly spacious, with an open kitchen and tables to the left of the entrance, a large main room and a back room with sunken seating.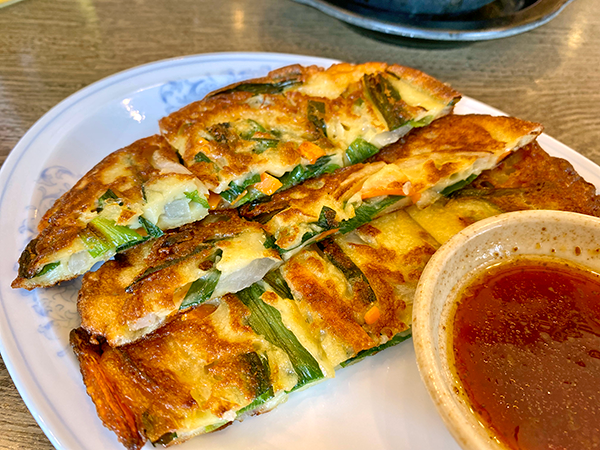 Mr. Ichida quickly whipped up a plate of savoury pancakes with garlic chives (nira chijimi, 495 yen including tax). "The secret to making good chijimi is using the same size frying pan every time, and using exactly the same volume of batter and ingredients," he explained. "It should be crisp and slightly crunchy on the outside, yet with a springy texture in the middle. Too thin and it becomes like a cracker and too thick it becomes saggy and doughy. Our company's researchers developed their own pan and prescribe the exact quantity of ingredients to make the perfect pancake," he added.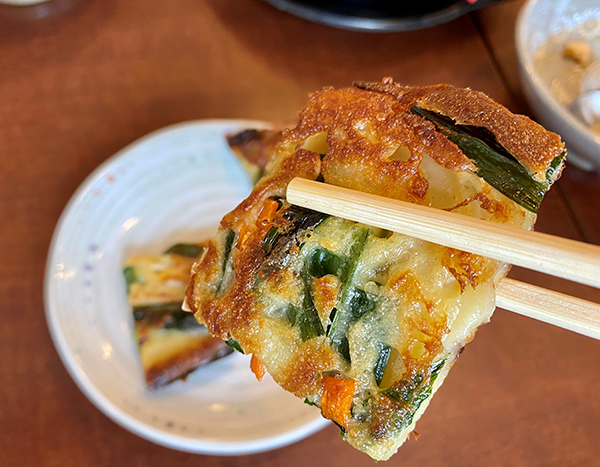 It was wonderful, exactly as he described it: crisp on the outside yet chewy through the centre. This is a perfect companion to an ice-cold beer after work, both savoury and filling. The chijimi at Kangeki comes in three other varieties: cheese, red hot chili pepper and seafood (all 539 yen) alongside the garlic chives.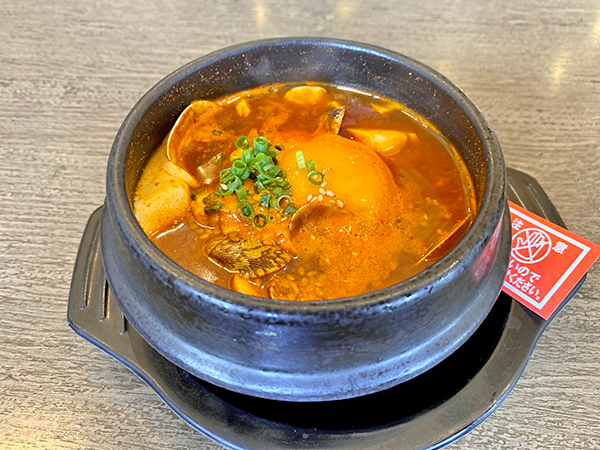 No Korean restaurant would ever be without chijimi, toppogi or sundubu on its menu. The latter, a hot pot dish of tofu and various ingredients in a spicy soup, came straight from the gas range in an iron pot of volcanic heat. This is the short-necked clam version with tofu, egg and scallions (462 yen). Rich and savoury with a seafood broth base, the egg lent the spicy soup a creamy thickness that will warm the cockles of your heart in winter or summer.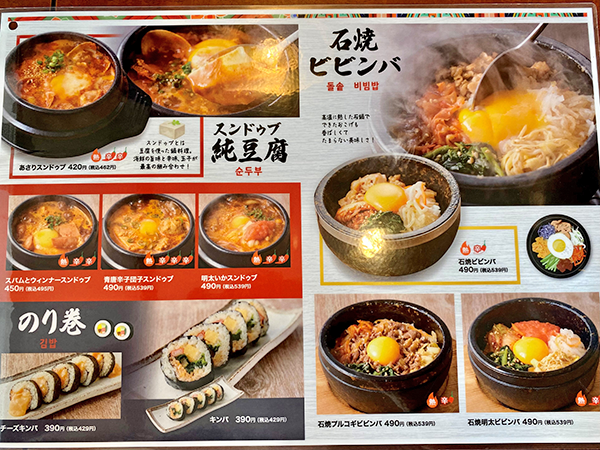 There's one with spam and wiener sausage (495 yen), a fierce looking red chili hot pot (539 yen) and a pollock roe version (mentaiko, 539 yen). The menu at Kangeki also features a wide variety of other Korean favourites such as the rice and vegetable bowl bibimbap (all 539 yen) and the seaweed rolls kimbap (all 429 yen).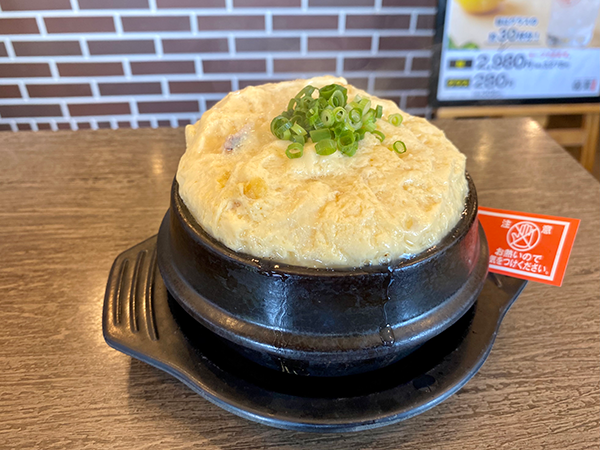 One item on the menu really caught our eye though: the savoury egg custard gyeranjjim (keranchim in Japanese, 539 yen). As Mr. Ishida explained, "It's different from the Japanese savoury egg custard chawamushi in that it contains only eggs and beef broth, there's no extra seasoning at all. The beef broth gives it a strong, rich flavour. It's a popular dish but a little tricky to make, so many restaurants that serve it charge over 1,000 yen. Ours is just 539 yen, a real bargain."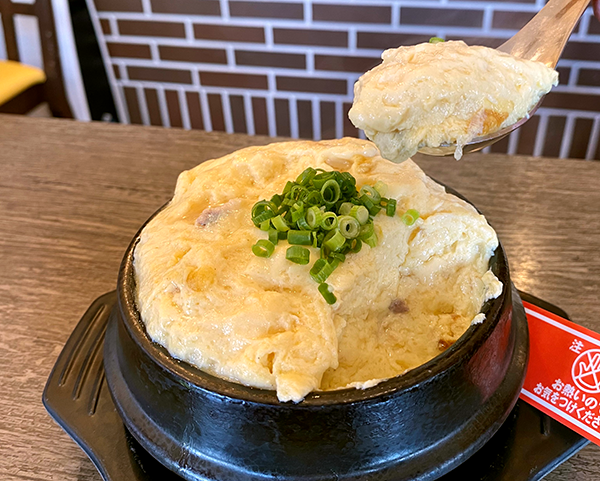 The keranchim mixture contains three eggs that are beaten to a fine texture, then the broth is added and it's cooked in an iron pot, which Mr. Ishida deftly stirs before covering with a lid. When cooked properly like this, the egg custard swells into a very appealing, fluffy delight.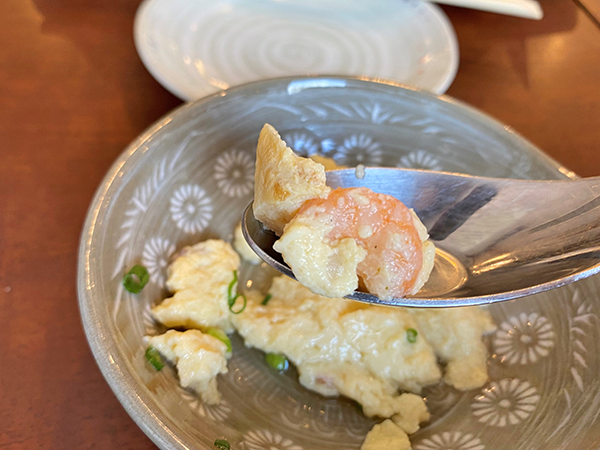 The keranchim has a silky texture yet is quite strongly flavoured from the broth, and contains shrimp, squid, octopus and scallops. It's a winner with customers of all ages and an absolute bargain at the price!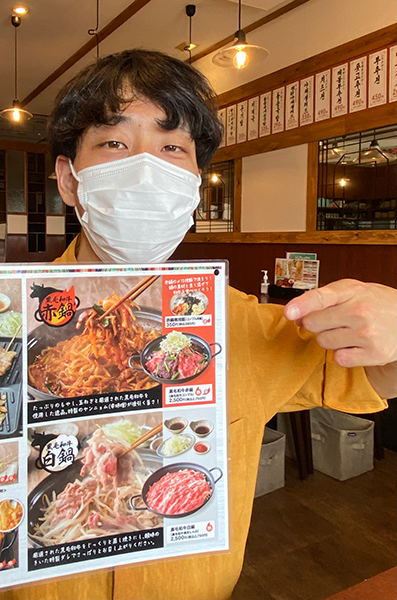 Mr. Ishida and Kangeki are currently promoting Japanese Black wagyu beef hot pots (2,750 yen apiece). The hot points come in two varieties: the red features beef, bean sprouts, onions and lashing of spicy Yangnyeom miso paste, and the white which features meat and vegetables steamed in a slightly sour sauce. The menu is compact yet features many interesting, original dishes.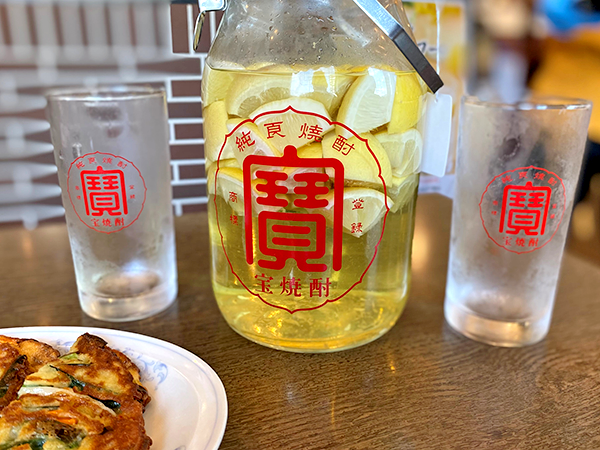 The drink menu is extensive and very reasonably priced, with regular lemon sours beginning at just 209 yen. The star of the show though is the pickled lemon sour (308 yen), in which sliced lemons are steeped for a week in shochu and no syrup or sugar is used. The result is a "dry" type of sour, with a refreshing and clean flavour. You can buy a whole jar, which contains the equivalent of 30 drinks, for 3,298 yen. Now that's a bargain!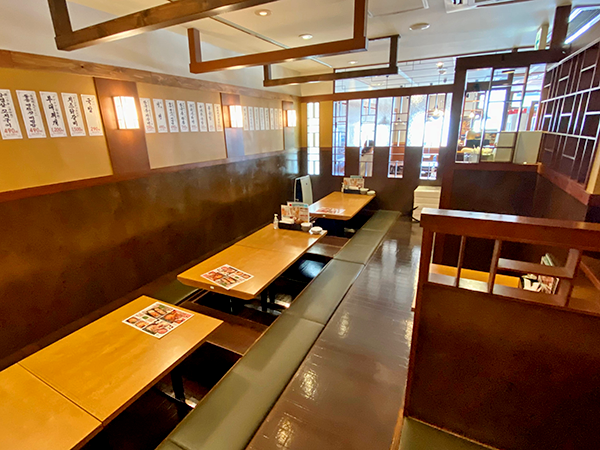 The back room at Kangeki features sunken tables with plenty of legroom for large groups, such as colleagues, friends or families. "We're currently only open in the evenings, with business people and local residents comprising our customers on weekdays, and families at weekends," explained Mr. Ishida. There's an extensive takeout menu too, so be sure to check out the website for more details.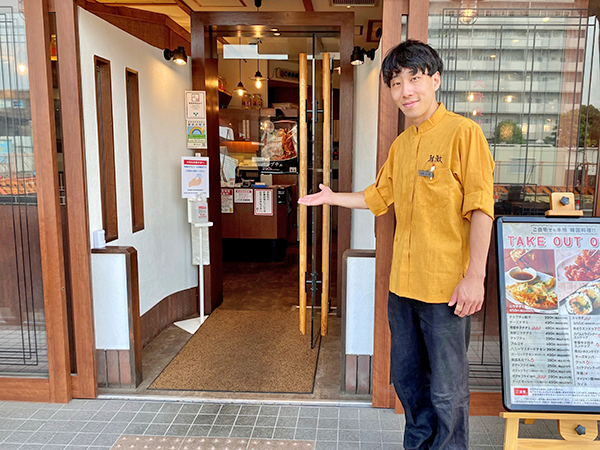 The food's great, the prices are extremely reasonable and the location, right in front of Minami-sunamachi station, is impossible to beat. If you're in the area, why not drop in and treat yourself. Your stomach and wallet will surely appreciate it!
Story and photos by Stephen Spencer