Kashi Kobo Fukudora is a famous confectionery shop in the Sumiyoshi area. The owners who currently manage the shop are the second generation in the family to do so. The young and dynamic CEO of Kashi Kobo Fukudora, Mr. Konishi, has worked in the shop for six years. "We currently have a staff of eight people who make the dorayaki. Our desire is to maintain a constant, high level of craftsmanship and to select the highest quality ingredients."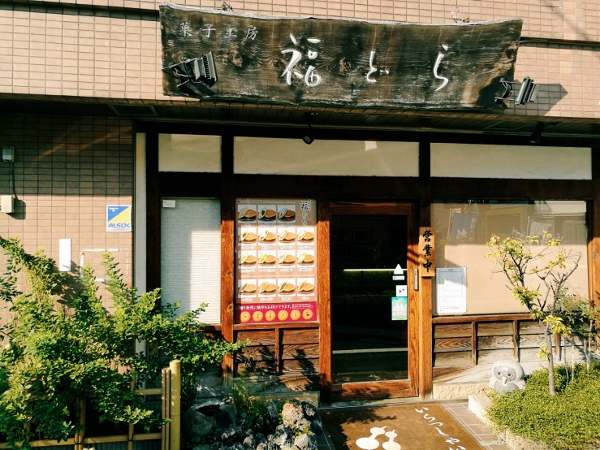 There is even a seat for two inside, allowing you to savour a delicious dorayaki right away.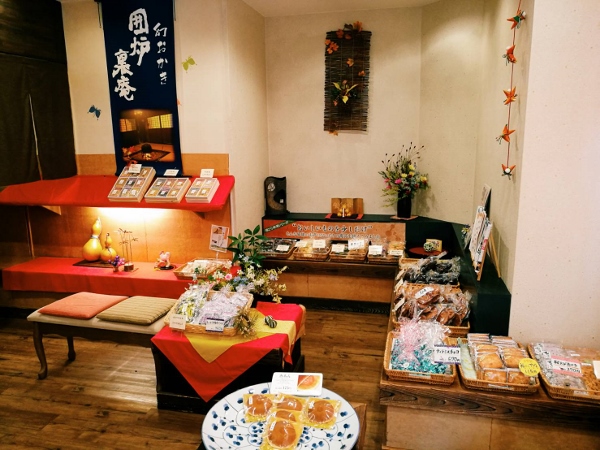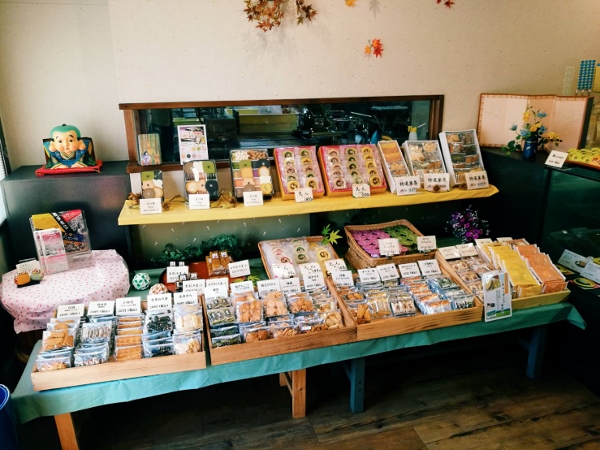 The dorayaki is a Japanese confection, which consists of two small pancake patties wrapped around a filling of sweet azuki red bean paste. It's the specialty of the shop. The sweet red beans used at Kashi Kobo Fukudora come from Hokkaido, in the North of Japan, from a limited area near Mount Yotei. The production of these red beans doesn't use machinery. The producer sorts the red beans by hand, which guarantees the quality and exclusivity of the product.
Beside the traditional recipe with the azuki paste, the shop has created many other variations of dorayaki. At Kashi Kobo Fukudora, you will find a variety of refrigerated dorayaki (nama-dora) filled with fresh cream and fruits, for example: mango, apple, strawberry and "hassaku", a Japanese citrus with mandarin and grapefruit-like perfumes.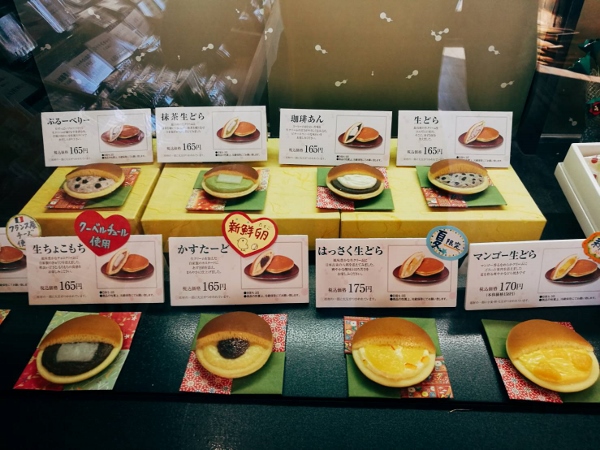 The shop offers more than 14 kinds of dorayaki! You can be sure that you will find your happiness!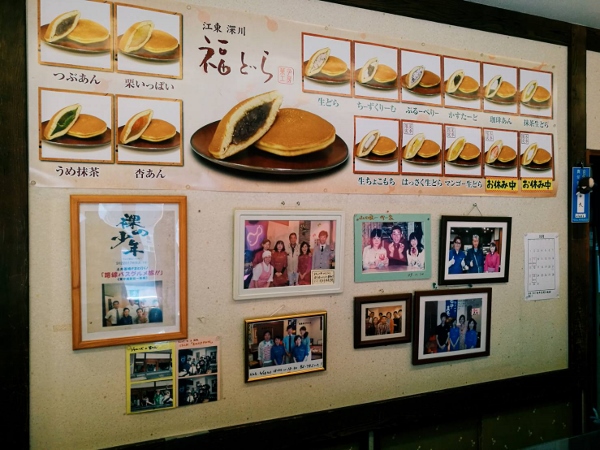 I decided to taste two dorayaki with autumnal flavours: one filled with a chestnut and sweet white bean paste, and another one filled with fresh cream and hassaku. I enjoyed the softness of the small pancake patties. The floury texture of the chestnut is delicious combined with the sweetness of the white bean paste. It's a rich and tasty snack. The hassaku gives acidity and freshness to the fresh cream. As it was a hot day, I really enjoyed this refrigerated dorayaki!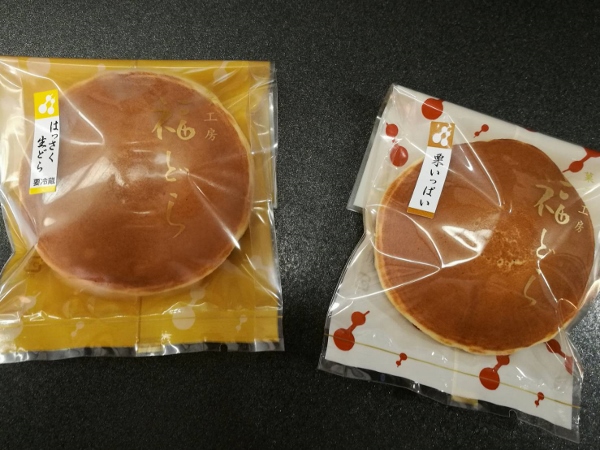 Kashi Kobo Fukudora also makes plain and matcha (Japanese green tea) madeleines containing sweet red beans.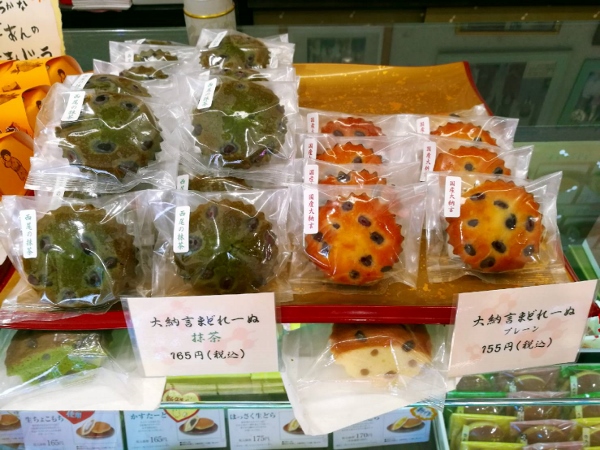 In addition, they make a pastry called "kuri kakurenbo" which is ball-shaped and filled with chestnut and sweet white bean paste, or with sweet potato paste.
You can also find the more classical, handmade crispy shortbread pastry.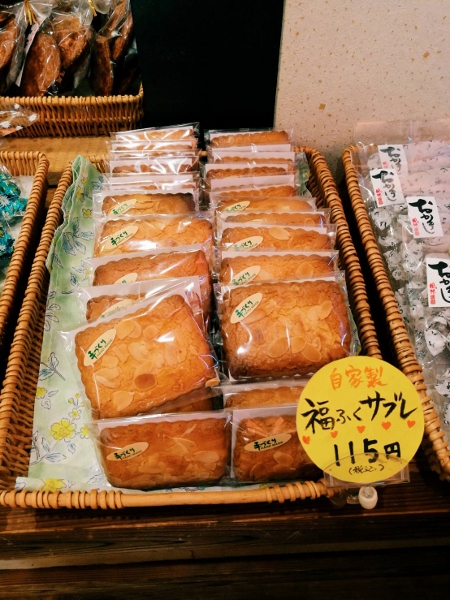 The variety of delicious pastries offered by Kashi Kobo Fukudora will amaze and enchant you. If you want to taste authentic dorayaki or give a present to your family or your friends, theirs is an address you should keep in mind!
Story and Photos by Aline Lambelet