Kids Dance Revolution at Quwands
Published: November 15, 2022
Eagle-eyed recent visitors to Koto-ku's iconic Sunamachi Ginza will have noticed changes in the air as the shopping street undergoes a renaissance. Leading the charge is Quwands Dance Space, which is bringing hip hop, jazz, jazz hip hop, Kpop and more to the area under the motto of "(Spreading our wings) from downtown to the world".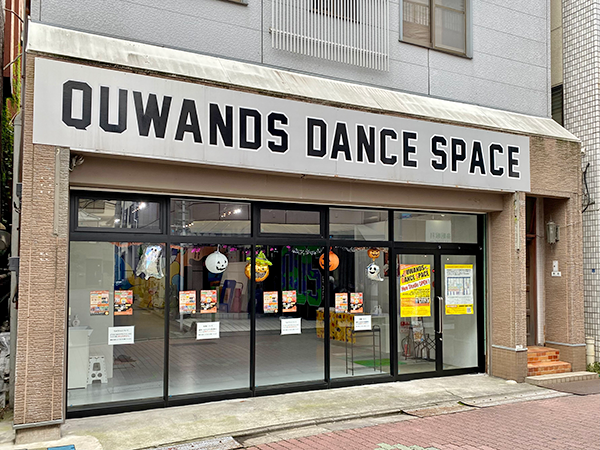 Quwands Dance Space has opened two studios on Sunamachi Ginza, along with a third in Ojima, as Koto-ku kids have gone dance crazy. Pictured here is Studio B, located at the east end of the road near Maruhachi Street.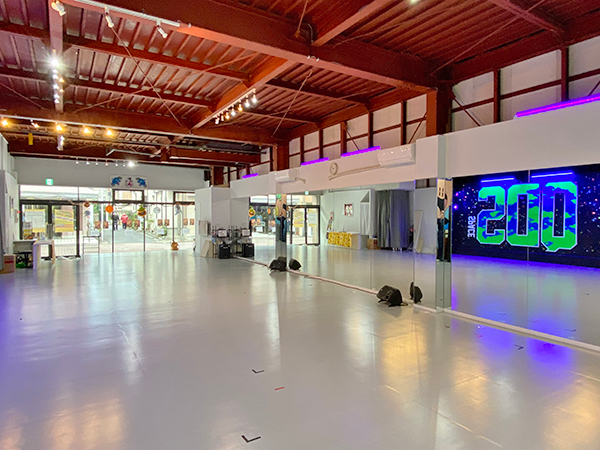 Opened in February 2022, the mirror-walled studio boasts the largest floor space of any dance studio in Tokyo!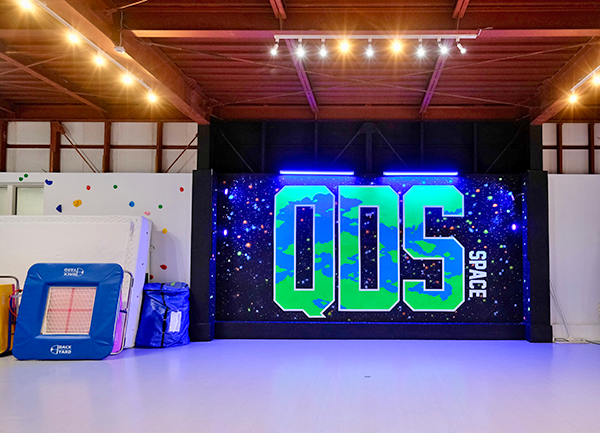 As the studio representative explained, "I've been interested in space exploration and space travel since I was a child, hence the astronomical imagery and SPACE graphics. I actually wanted the motto to be 'From downtown to space!' It's about motivating children to realise their dreams in life."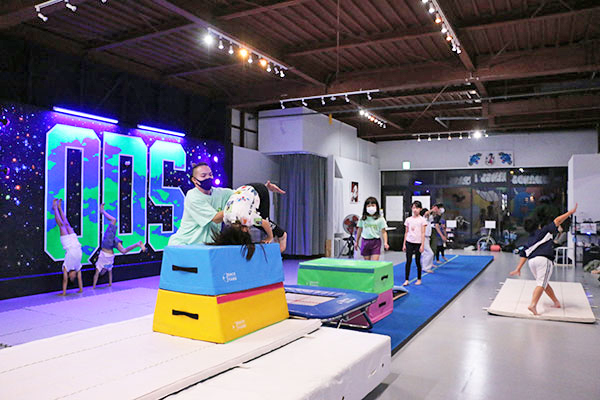 Quwands is not only a dance studio. All the studios have gymnastics classes, where the kids can practise on trampolines, vaulting boxes, exercise mats and other apparatus. PE is a school subject in Japan, so kids can practise under the supervision of trained professional instructors to gain confidence and stamina.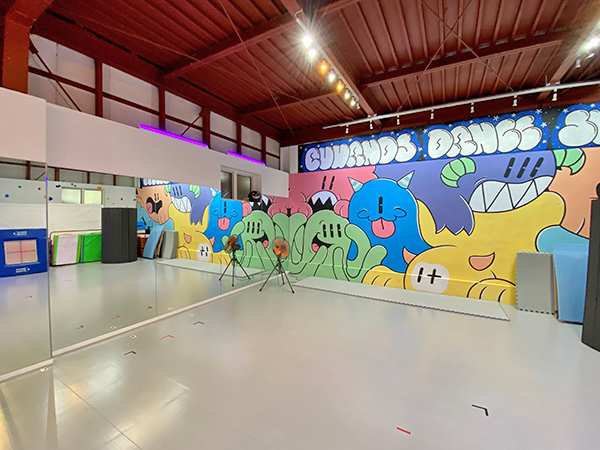 The enormous floor space can accommodate large numbers, while the high level of the classes has seen a dramatic increase in the number of students.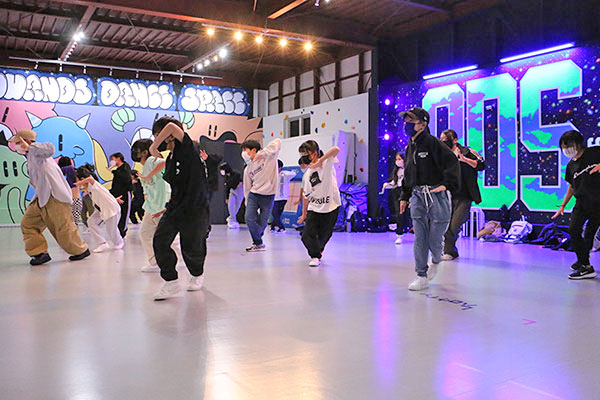 Quwands Dance Studios A and B host around 50 different classes between them, starting at 16:00 on weekdays and 10:00 am on weekends.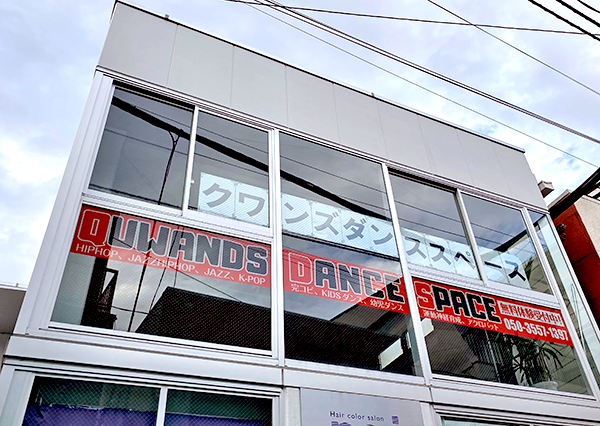 Studio A is located at the opposite end of Sunamachi Ginza, closer to Meiji Street, on the second floor of a new building. While it isn't as spacious as Studio B, it has sufficient room for classes of younger kids. The youngest are just 3 years old!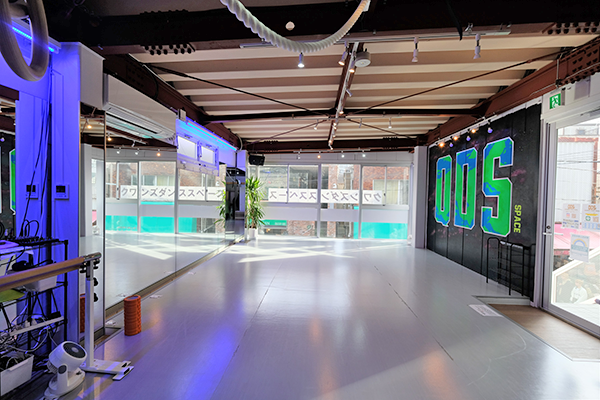 Both dance and gymnastics classes are available at Studio A. Members are divided into two groups: kids are from 3 to 10, with regulars over 10 years old. This includes adults, too.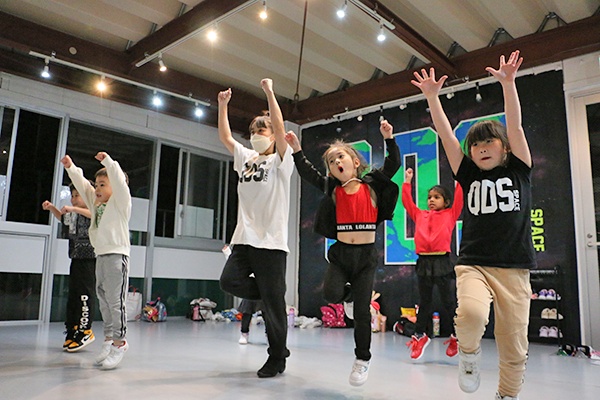 Kids classes are 7,700 yen for four classes a month or 11,550 for eight. Regular classes are 8,800 yen for four or 13,200 yen for eight, a considerable saving. Please see the Quwands website for further information. And what about the unusual name? It comes from the influential Austrian-born architect and design theorist Christopher Alexander, who coined the phrase Quality Without A Name to describe what people can perceive in an emotionally comfortable environment. Nice!
by Stephen Spencer