Kikaku Sembei: Variety is our Specialty!
Published: July 13, 2017
One of the most interesting little shopping streets to explore in Koto City is the Ninjyo Fukagawa Goriyaku Dori Street, located right outside Exit 1 of Monzen-nakacho Station. The street, which leads to the famous Fukagawa Fodo-do (where you can receive blessings from the god of fire and participate in a fire-purification ritual), is lined with shops that have served the area and its people for decades.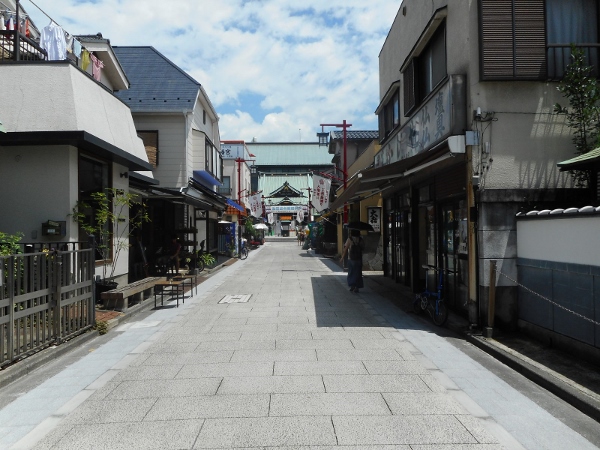 Being a sando (worshipper's path), many people pass through the cobbled avenue on their way to receive blessings. Watching over them is Kikaku, a colourful sembei (rice cracker) store with something for everyone.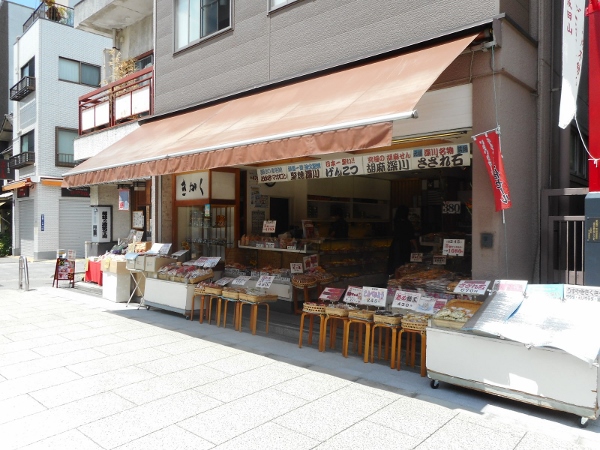 Kikaku's claim to fame #1: The world's hardest "genkotsu" sembei!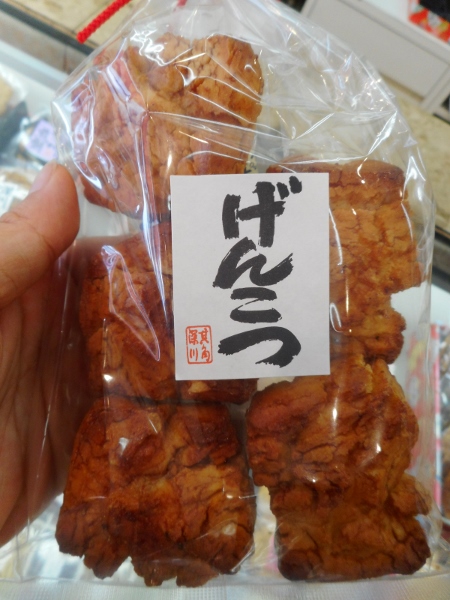 "It's the hardest as far as we know!" says third-generation proprietor, Mr. Ueda. There are several categories of sembei, and genkotsu belong in the "okaki" genre—these are sembei made from mochi (sticky) rice. They tend to be harder in texture, but also have that sweet rice aftertaste and an addictive bite. (I personally love extra-crunchy okaki!)
Kikaku's claim to fame #2: The original (and only?) rice cracker macarons!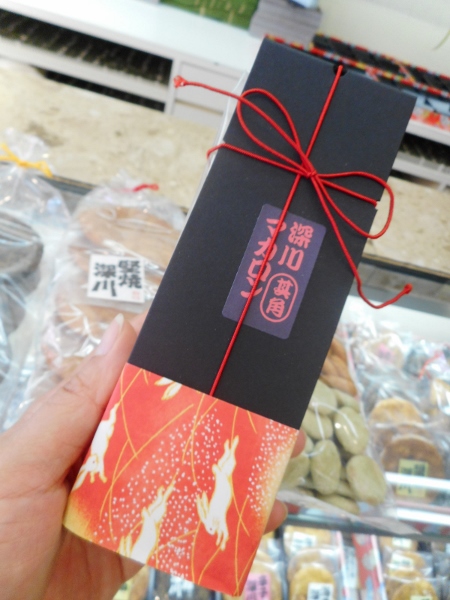 The Okaki Macaron, an invention by Mr. Ueda, is made by sandwiching various pastes between two rice crackers to create a unique harmony of East meets West. The pastes include flavours like azuki red bean, cheese, pumpkin, and sesame, and the macaron comes in seven different flavours!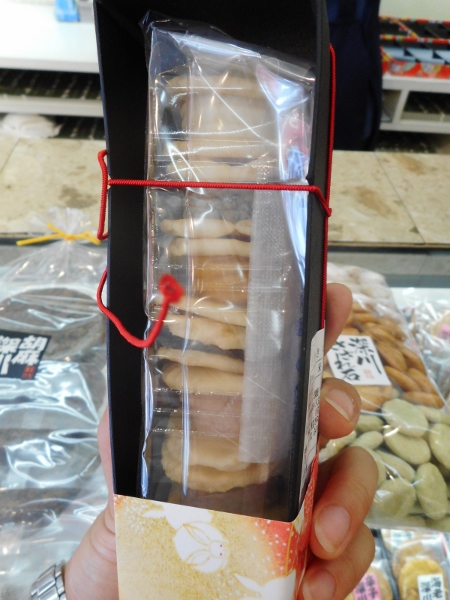 Kikaku's claim to fame #3: Over 100 different types of sembei!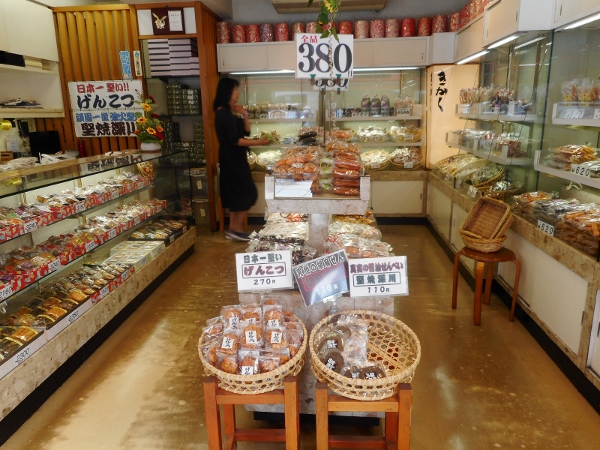 Sembei, being a beloved Japanese snack, can be found everywhere, from grocery stores and candy shops. But a variety this large can only be found at specialty shops like Kikaku! Everything from traditional, round sembei drizzled with soy sauce, to sweet-and-salty sembei coated with sugar crystals, to bite-sized morsels perfect for a quick snack line the shelves, tempting the passing shopper to try a little bit of everything.
Much of the sembei is made at the back of the store, where Mr. Ueda works hard to churn out approximately 500 pieces per day.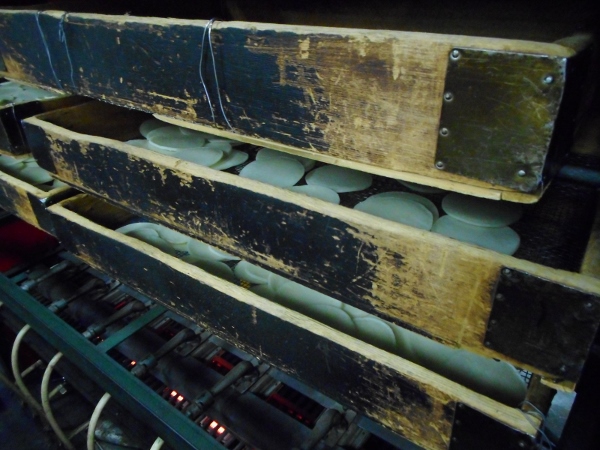 It's a long process. First, the sembei must be heated and dried…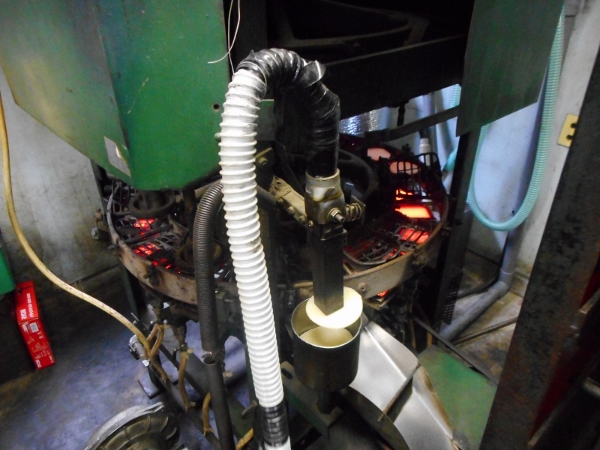 Then, they must be baked at the perfect temperature. "I'm just doing a test run right now," Mr. Ueda says, watching over the sembei carefully and noting their colour.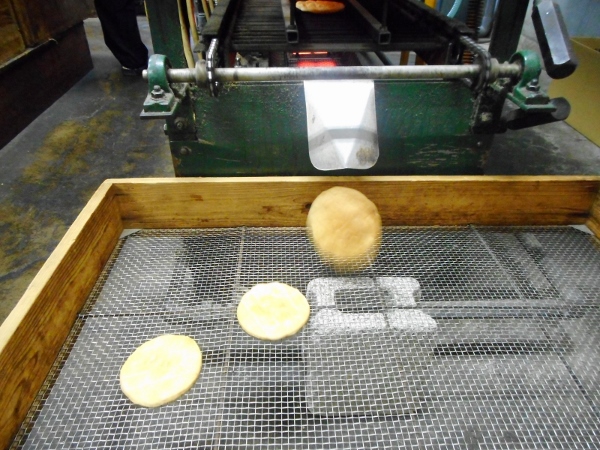 The conveyor belt takes the sembei through the baking area and onto a mesh net, where they can be checked for doneness and quality. "After this, we flavour them. It takes a while—a whole day, all told—to make a batch."
Busy as he is taking care of the operations in the back, friendly staff members man the front of the shop and help customers.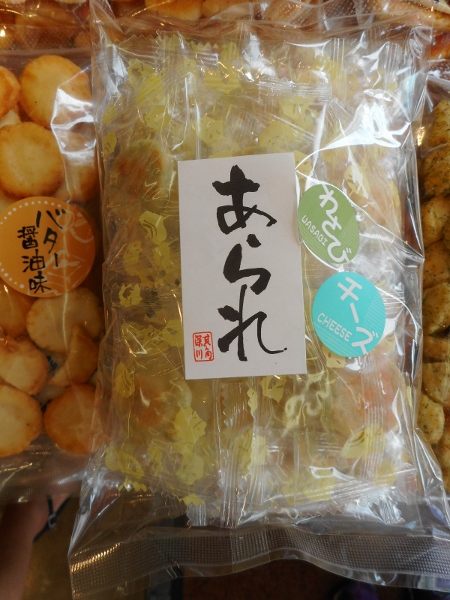 With so many choices, the staff's knowledge is invaluable in making the right shopping decision. After all, some customers prefer their sembei standard—soy sauce flavoured, crispy and fragrant—but others are looking for a new challenge and enjoy trying new flavours, like the wasabi and cheese mini crackers pictured above.
"They last a long time—half a year, usually—and are great for when you're craving a healthy, low-calorie, salty snack," both Mr. Ueda and his staff members tell me. Their long shelf-life also means they make great souvenirs.
And as a lover of sembei, I have to add: they go great with a tall, cold glass of your favourite beverage! (Beer, highballs, cocktails, soft drinks—you name it!)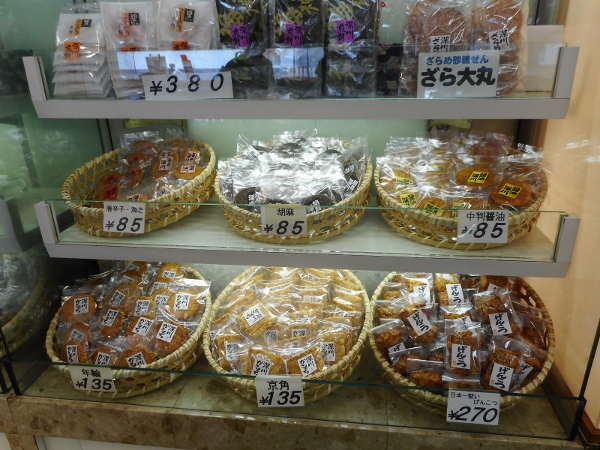 With individual pieces available for purchase at extremely reasonable prices, Kikaku is a great pit-stop for anyone who loves sembei, wants to try sembei, or is looking for a new sembei experience. And given how many different kind there are, it's almost guaranteed that everyone will find a favourite!
Story and Photos by Xianru Shen (Koto City Office Coordinator for International Relations)