A New Life for Brand Goods
Updated: December 20, 2017
Have you ever wanted to buy an exclusive-brand handbag, but hesitated at the asking price; or how about a high-end wrist watch, or a nice piece of jewellery? Well, if you go along to Kinokuniya, located just a 2 minute walk from the North Exit of Kameido Station, you may find just what you are looking for.
Kinokuniya specialises in the sale of second-hand luxury accessories. And don't be misled by the term "second-hand"; the goods on sale are definitely quality items, ranging in condition from "brand new", through "hardly-used", to "used but in a good state", and are priced accordingly.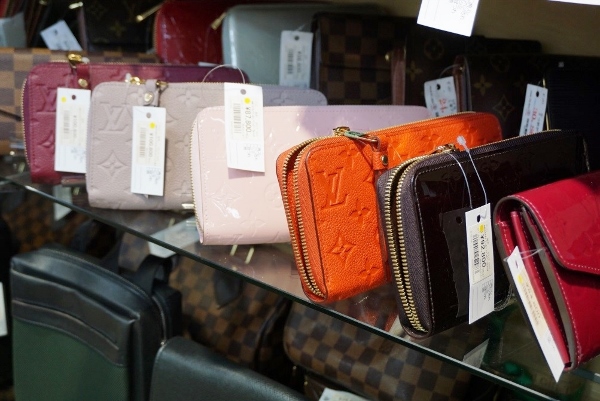 Mr. Hirofumi Yasuhara, who has worked in the store for 6 years, kindly took time out to show me around the shop and describe Kinokuniya's operation. The company has been run by the Mitani family for 12 generations and dates back to 1660, starting out in Kanda selling wholesale lacquer ware, before moving into the recycled goods market.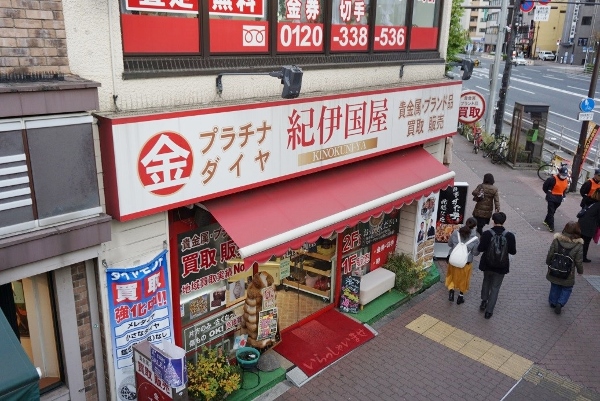 When I asked Mr. Yasuhara where Kinokuniya gets its stock from, he told me that sellers are typically senior ladies who have cleared out their wardrobes and have found handbags, purses or jewellery which they have bought or received as presents, but don't have the chance to use. Or, they are younger ladies who come into the shop with expensive presents from gentlemen admirers and wish to exchange them for cash.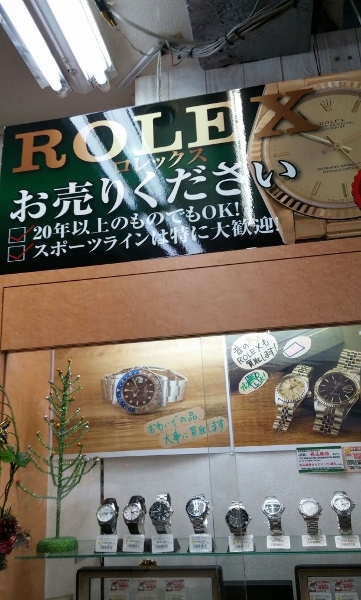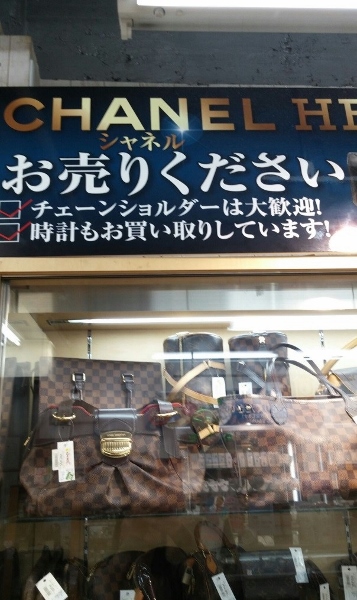 On the "buy side" are people who are looking for a brand item, but at a reasonable price. These tend to be younger people and include foreign residents living in the Kameido/Kinshicho area who come to look at what Kinokuniya has to offer, as it has a reputation for reliability in the genuineness and the quality of the goods it sells.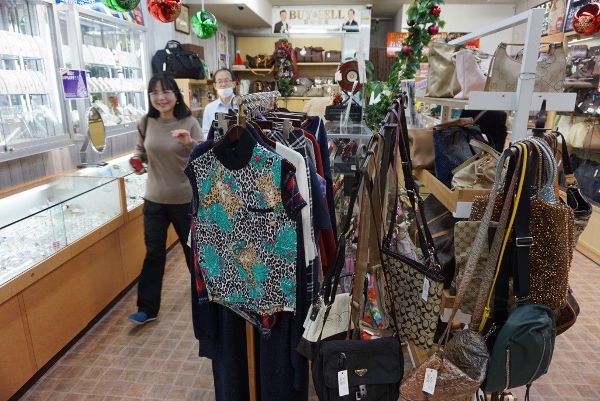 And on the subject of reliability, I asked Mr. Yasuhara how he and his colleagues can distinguish a genuine item from a fake. Apparently, this comes from practice and experience, as well as studying for the tell-tale signs of fakes and consulting reference manuals. In addition, when appraising an item, the staff take into account the popularity of the brand name, its condition and saleability; in the case of precious metals, they also look at the current market price of the underlying precious metal (e.g.: platinum, gold or silver), its quality, and design.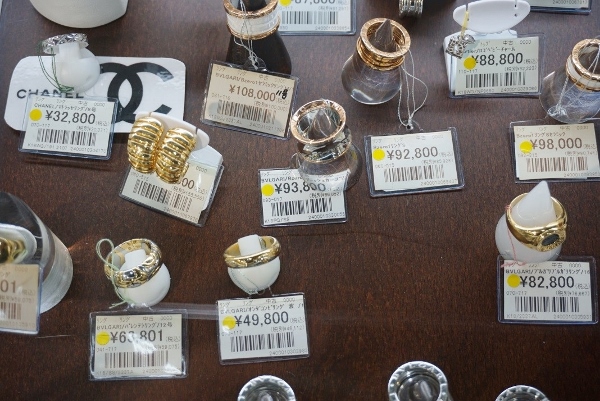 Before a piece of jewellery or a watch is re-sold, it is cleaned in-house, with any repairs being handled by outside experts. And in the case of the range of high-end watches for sale, depending on the brand, these carry a guarantee of 6 months.
The jewellery on display comprises a wide selection of rings, earrings, pendants and brooches of varying prices, and, according to Mr. Yasuhara, as they are made of precious metals, the pieces on sale do not have to be brand goods. Looking over the showcases, I thought a pendant of a panther lying there was particularly striking.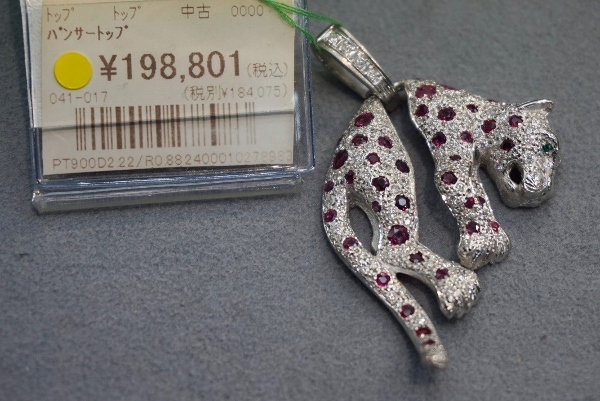 Mr. Yasuhara enjoys working both on the 1st floor sales counter and also the 2nd floor purchase counter. It is on the 2nd floor that a customer can bring his or her wares for appraisal and, hopefully, sale. Here you will be offered a cup of tea or coffee, and shown to a quiet alcove where in private, away from the curious eyes of shoppers, you can show and discuss the item you have brought for sale.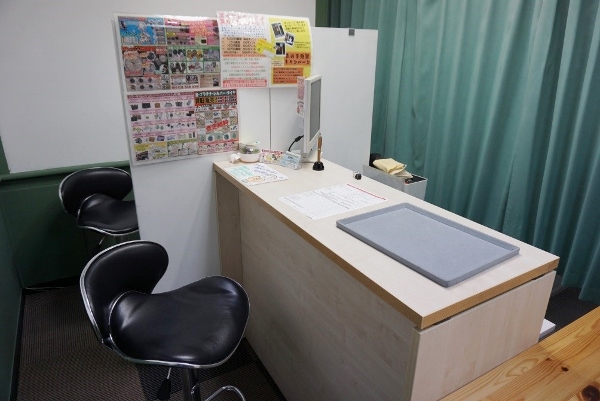 As Mr. Yasuhara says, he gets the chance to meet various types of customers, some of who are colourful characters with interesting stories to tell, and Mr. Yasuhara is philosophical about the business: as he puts it, "Instead of throwing away an unwanted or unused item, re-selling it gives a new life and history to that item through its new owner."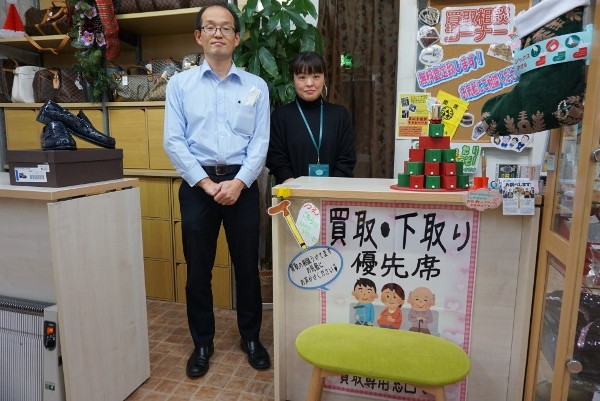 The atmosphere inside Kinokuniya is warm and welcoming. The premises are well-lit and the staff friendly and helpful. "Repeaters" are also encouraged by means of a member's card, lucky draws and a monthly competition to with a prize: December's quiz is to guess the weight of a very large teddy bear which sits in splendour near the 1st floor counter. Why not become a member and try your luck?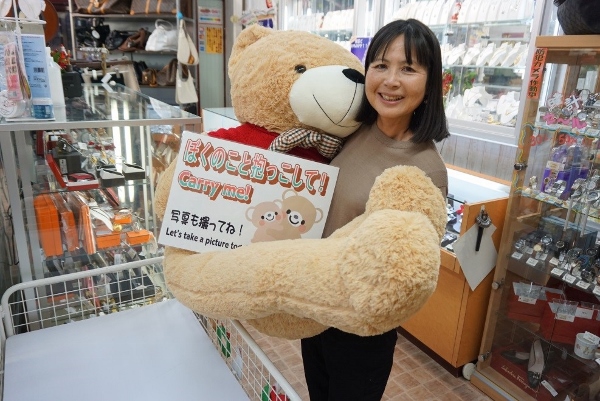 Story and Photos by Jeremy Hutchinson