On April 10th. 1970 Mr. Kunio Manabe opened his first cafe, located opposite the main gate of Senshu University in central Tokyo. Fifty years later Kohikan, the company he founded, has grown to encompass 240 cafes all over Japan, concentrated mainly in the Tokyo area. The green and black colour scheme, swirling coffee logo, and sign board typeface are familiar sights to all Tokyoites. On a recent afternoon, we dropped in to the Kohikan cafe next to Ojima Station in Koto-ku for a chat with franchisee Mr. Tsuyoshi Shirakuma.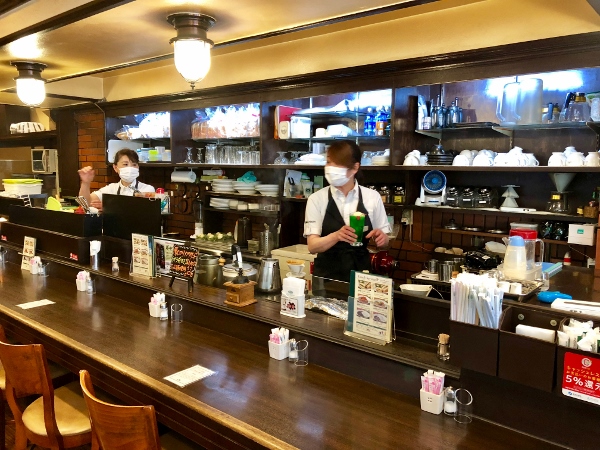 Like all Kohikan cafes, the Ojima shop has a dark wooden interior, comfortably padded solid wooden chairs, smartly uniformed staff, and a very relaxed atmosphere. "This is one of the older Kohikan cafes," explained Mr. Shirakuma. "I think it opened around 30 years ago and I took over five years ago. Before that I was a Kohikan franchisee in Saitama. I like to think of Kohikan cafes as second living rooms. Customers can come in, relax and stay for hours if they want to, reading the newspapers, talking to friends, or just taking it easy."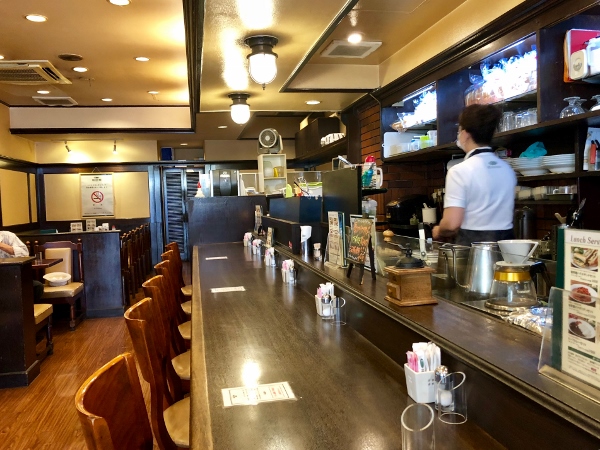 "We've got wifi and sockets for laptops so business people can do remote work here. The cafe is non-smoking. We have many loyal customers, two or three generations in some cases, people who live or work in the area. Many of our customers are seniors who like the "Showa Style" that Kohikan embodies," he explains.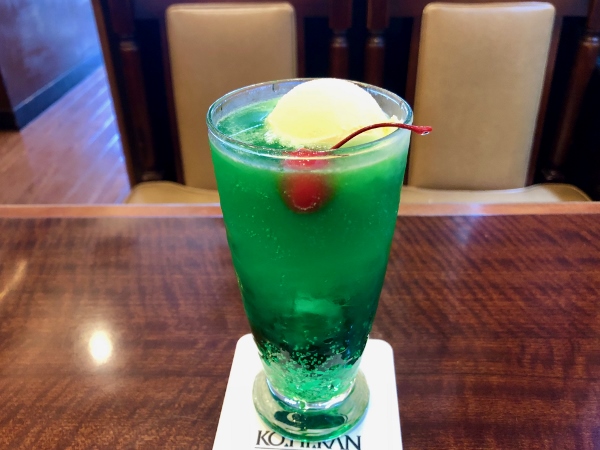 Showa Style refers to the Showa Period (1926 -1989) but more specifically to the post-war boom years from the mid-1950s to the 1980s. Music, fashion, movies, restaurants and cafes all developed in step with the economy, creating a unique style. The largely unchanged menu at Kohikan reflects those years, creating nostalgic feelings in senior folk, and imparting a retro appeal to younger people. This melon cream soda is a prime example. The bubble tea of its day, it features ice-cold strongly-flavoured melon soda, a scoop of rich vanilla ice cream, and a maraschino cherry for garnish. It was fantastic, absolutely perfect for a cooling break on a hot and humid Tokyo summer afternoon. The melon cream soda is 500 yen plus tax. All prices exclude tax, which is currently 10%.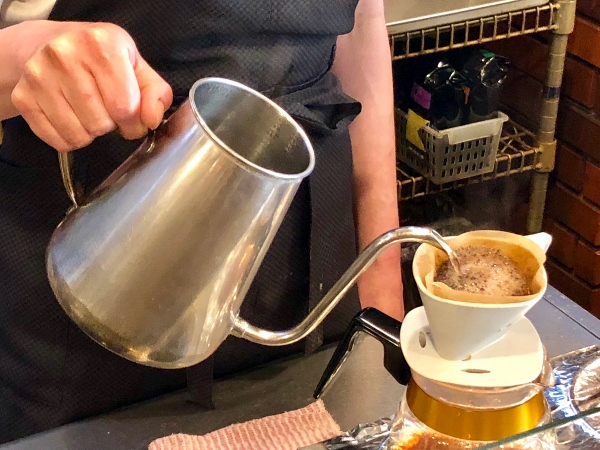 Kohikan is primarily a coffee shop. "We have confidence in the quality of our coffee," says Mr. Shirakuma. Kohikan's signature coffee features beans roasted over charcoal made from the ubame oak tree. The roasting process creates a fragrant, full-bodied coffee, deeply flavoured with just a touch of acidity.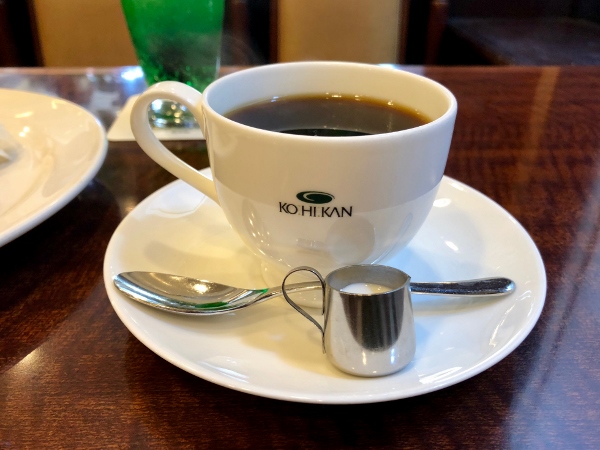 Each cup is prepared as ordered by the staff and served piping hot. "We have twelve staff members," explained Mr. Shirakuma, "Ten ladies, many with long experience here, myself and one other young man, a high school student." The staff are as loyal as the customers! The coffee is great and currently costs 480 yen a cup.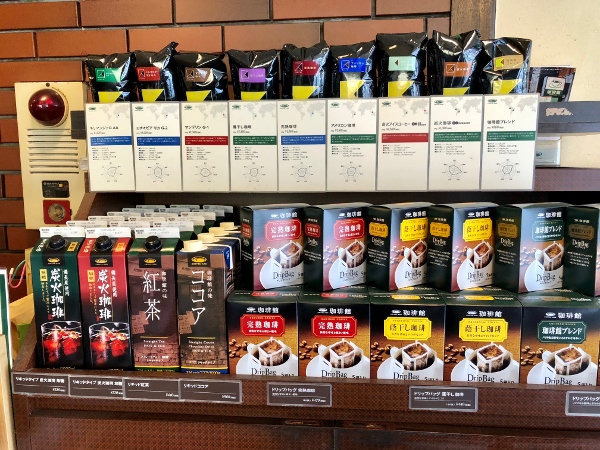 Several other varieties of coffee are available to drink in or pre-ground for home use: blended coffee, light American-style coffee, shade-dried, mature beans, iced charcoal roast, Mandheling, Kilimanjaro, Ethiopian Mocha. and decaffeinated can all be purchased in store.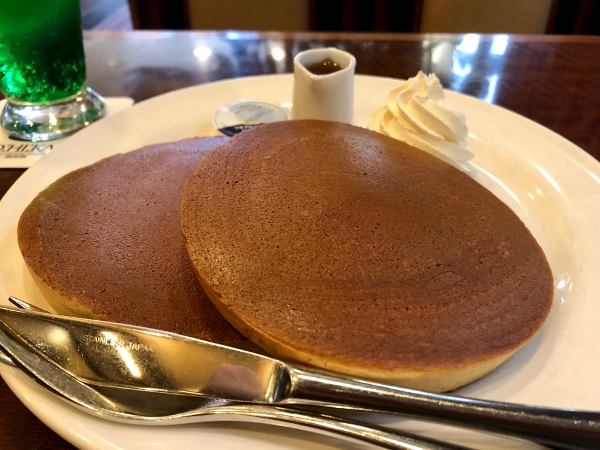 Did someone mention hotcakes? While hotcakes enjoyed an extravagant boom in Tokyo a few years ago, Kohikan has remained immune to the vagaries of fashion and continues to serve their original recipe from the 1970s. Two for 500 yen, or one for 400 yen, seems a very reasonable price indeed.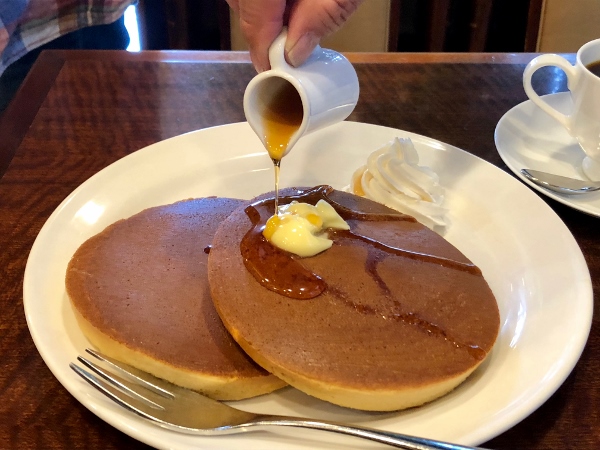 Cooked to order and browned to perfection, the hotcakes come with syrup and butter. For an additional fee a variety of toppings are available: vanilla ice cream and chocolate cream, Hokkaido azuki bean paste and whipped cream, whole strawberries in sauce, and ice cream, matcha ice and matcha cream. Irresistible!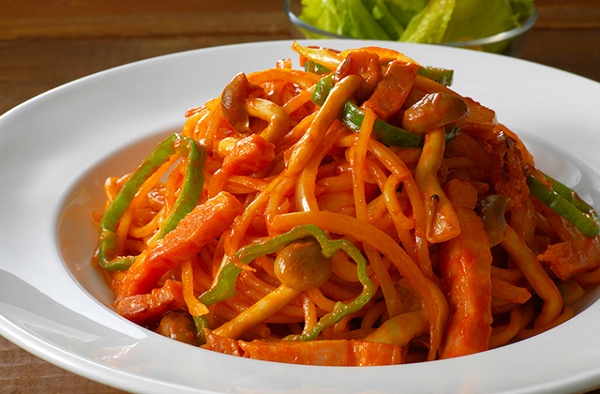 Perhaps the quintessential Showa Style dish is Napolitan spaghetti. Created at the New Grand Hotel in Yokohama in the immediate post-war period, it's a tomato ketchup or tomato sauce-based pasta dish consisting of onions, button mushrooms, green peppers, bacon, sausage, and Tabasco. The popularity of Napolitan spaghetti spread throughout the country and can still be found on the menus of "western-style Japanese food" (yoshoku) restaurants.  At only 676 calories, it makes a tasty lunch. Served with a salad and a drink, it costs 1030 yen.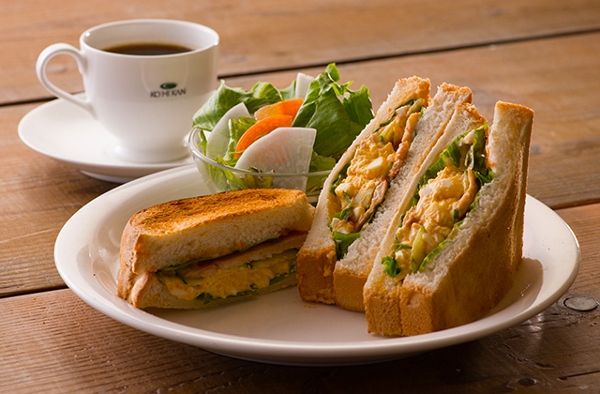 Clubhouse sandwiches, also served with a drink and a salad are just 800 yen.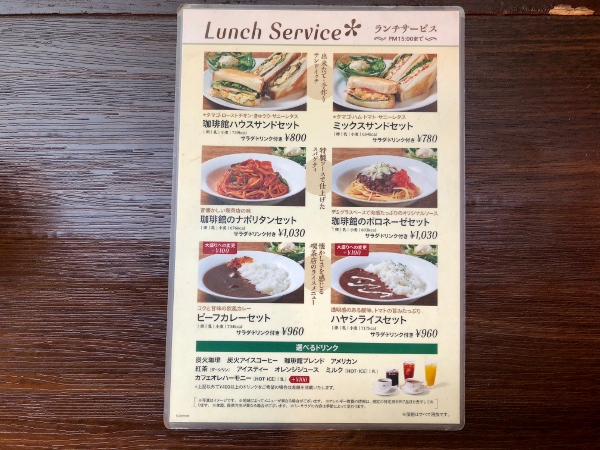 The lunch menu also features beef curry rice, hashed beef or spaghetti Bolognese and is served until 3pm.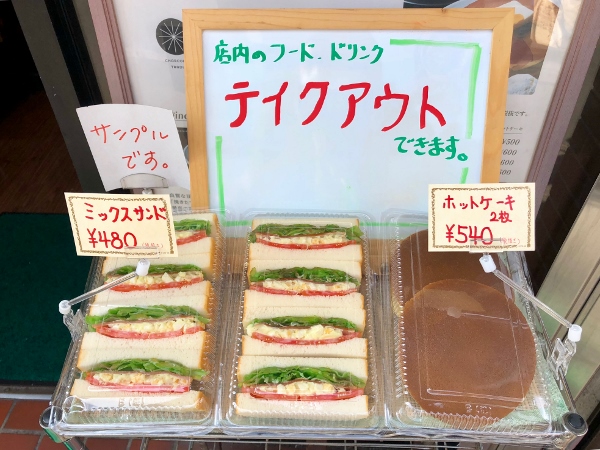 Clubhouse sandwiches, hotcakes and all drinks are also available for take-out.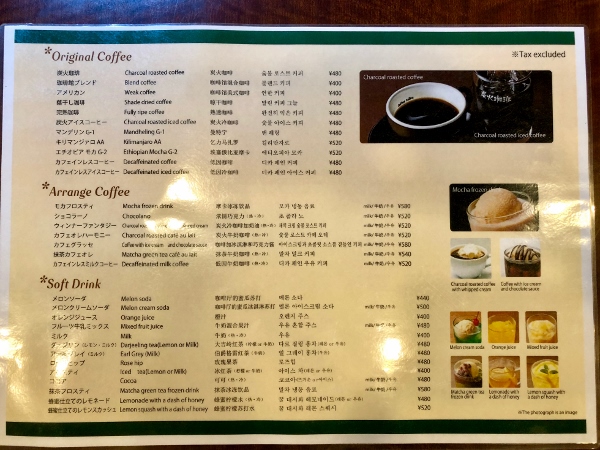 Kohikan has full menus in English, Chinese and Korean.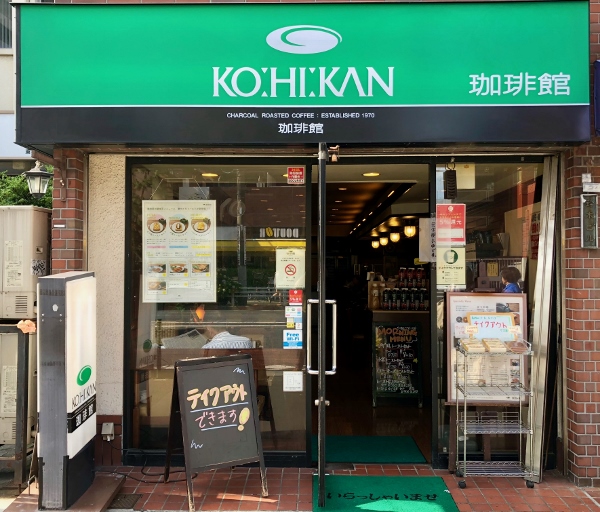 There's also an early bird breakfast special: "morning sets" consisting of either pizza toast, azuki bean paste and whipped cream toast or honey cheese toast and a drink, for 780, 730 or 680 yen respectively. A great way to start the day! The coffee is fantastic, the menu contains charmingly nostalgic comfort food of high quality and the ambience is so comfortable it's like being in your own home. The attentive service is marvelous too. You can't go wrong at Kohikan!
Story and photographs by Stephen Spencer