Korea Meets Nepal in Minamisuna
Published: July 27, 2022
Ever fancied chicken tikka with a plate of fiery toppoki? Or a piping hot dal curry and cheese naan to go with some sticky Yangnyeom chicken? All washed down with Nepal Ice beer and makgeolli? Well, if you have then YogiYo & Everest Kitchen is the place for you. It's a brand-new restaurant in Minamisuna that combines the two powerhouse cuisines of Nepal and Korea under one roof. On a recent rain-lashed afternoon, we dropped in to get the lowdown on this remarkable combination.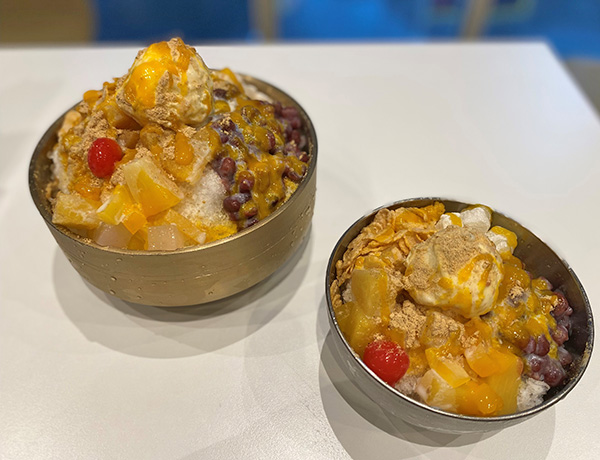 For Kotomise coupon holders:
Lunch: Customers ordering a lunch set can enjoy a complimentary set drink.
Dinner: A table ordering over 3,000 yen can enjoy one complimentary pat-bingsu or a glass of beer.
Pat-bingsu is the wildly popular Korean shaved ice dessert that features vanilla ice cream, azuki beans, mochi rice cake, fruit, cereal, roasted soybean flour (kinako), condensed milk, and mango puree. Yummy! On the right is the one person version while on the left is the large bowl for 2 or 3 to share.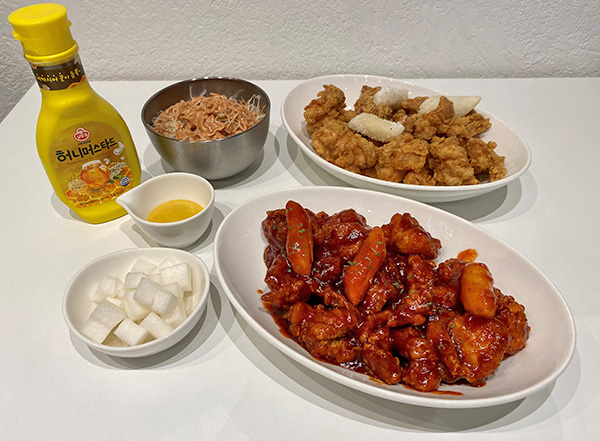 There's so much on the menu at YogiYo & Everest Kitchen it's difficult to know where to start, so let's begin with the most popular item on the Korean menu, the boneless Yangnyeom chicken. At the front here is a full serving of the sweet, sticky and juicy favourite (2~3 people 1,800 yen / half serving 1~2 people 1,000). Fried chicken is traditionally served with a shredded vegetable salad, pickled daikon radish and sweet honey mustard. All prices are without tax.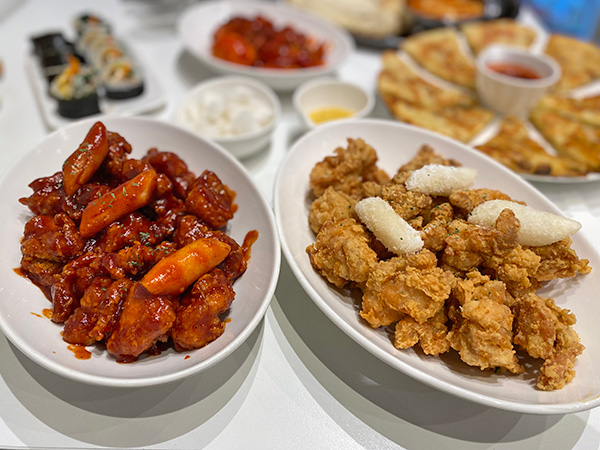 On the right here is the regular boneless fried chicken (full serving 1,600 / half serving 800 yen). The skin is super crisp and crunchy! Neither the Yangnyeom chicken nor the regular fried chicken are overly spicy and both are perfectly suitable for younger children. As you can imagine, both are perfect accompaniments to a glass of your favourite booze, particularly ice cold beer!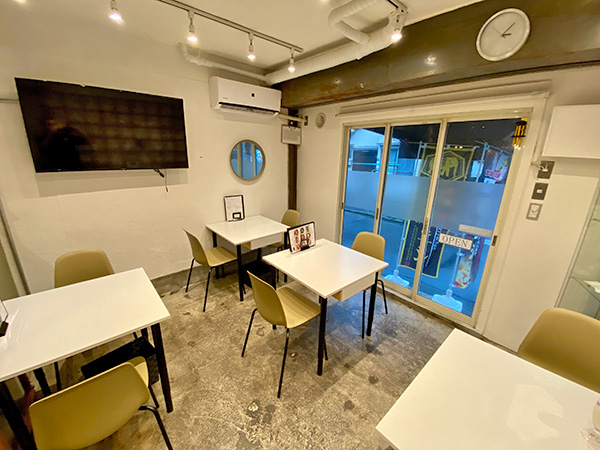 The history of YogiYo & Everest Kitchen is rather surprising. The brains behind the operation are Ms. Junko Okudaira and her partner Mr. Pei Son-woo, the latter explaining thusly, "I've been in Japan for some 25 years now, as a student, a company worker and owner of a trading company. My wife is an accessory designer and originally this entire space was our office and workshop; we put in a small kitchen for the staff to use and I began cooking. We decided to turn it into a full-blown restaurant, had the place resigned, then opened for deliveries in March this year. We opened fully for eat-in in May."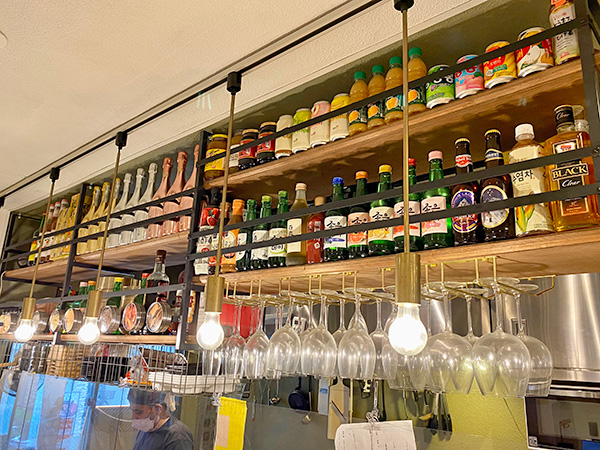 The kitchen area is immediately inside the door and features a wide variety of spices, drinks and condiments from the two countries.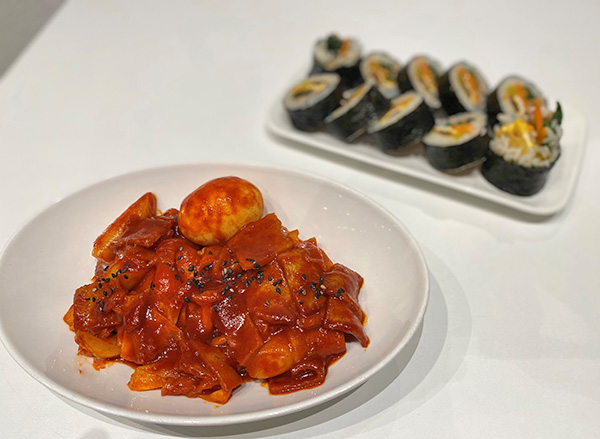 The menu at YogiYo and Everest Kitchen features classic Korean items such as bibimbap (780 yen with soup), the current big hit tangsuyuk pork (1,800 yen with soup), Japchae (980 yen), and the classic soul food toppoki (980 yen). The latter is spicy and has a real kick; very nice indeed for both summer and winter. It's also extremely filling so sharing a plate between two is easy, although you'll have to cut the hard boiled egg in half!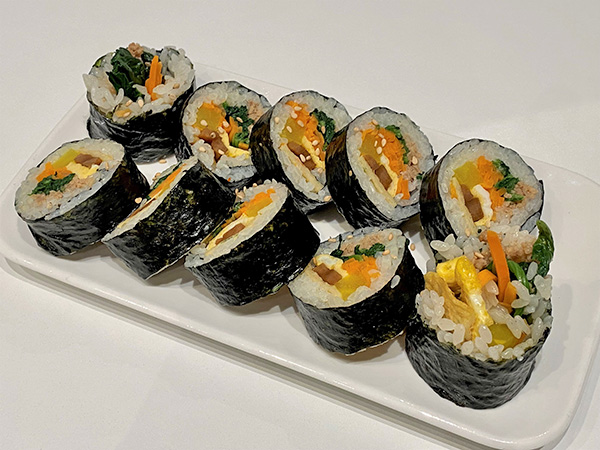 The gimbap rice rolls are also a popular lunch at 680 yen with soup.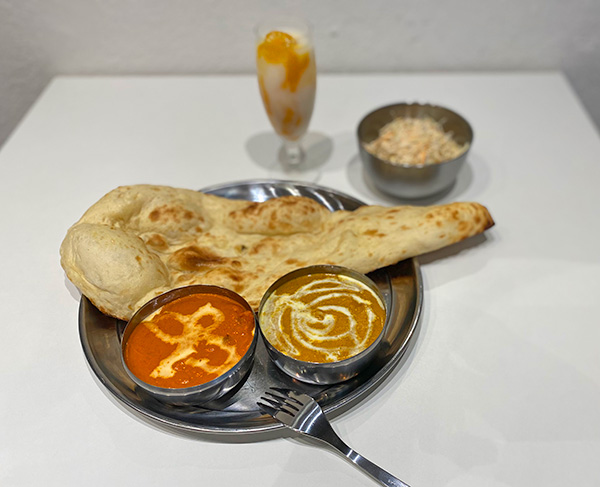 The curry and tandoor menu is created and cooked by Nepali chef Kandel Janak, who spent 14 years perfecting his art at a well-known Himalayan resort hotel, and assistant chef Kafle Chhabidal. The curries are excellent value for lunch or dinner. Pictured here is a B set which consists of a choice of two curries, salad and naan for 1280 yen. Set drinks such as plain lassi (100 yen), mango or strawberry lassi (150 yen) and various soft drinks are also available at reasonable prices. One-curry sets with naan and salad at 680 yen or with cheese naan (980 yen) are also on the menu. A selection of tandoor favourites are also very popular.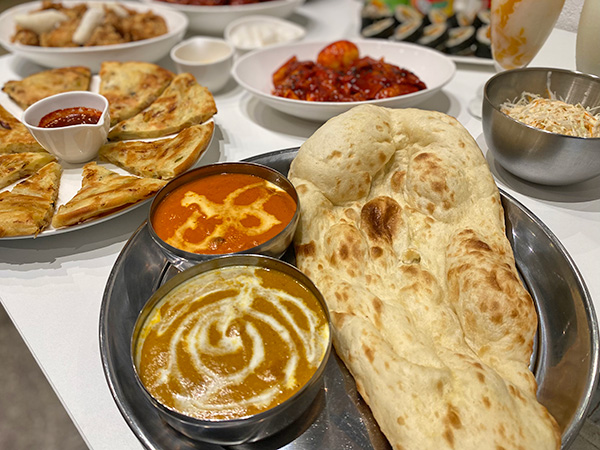 Chef Janak was invited to join up with Mr. Pei when the two met at an event. "Mr. Pei is a great lover of Nepali and north Indian food; after working side by side over the last few months we've come to understand each other's dishes to the extent that we could probably prepare them all now. All our spices are imported from India. The heat and spiciness of the dishes is up to the customer; the basic level is mild and the hottest (gekikara) is powerful," he explained. Butter chicken is number one, with regular chicken and mutton rounding out the top three.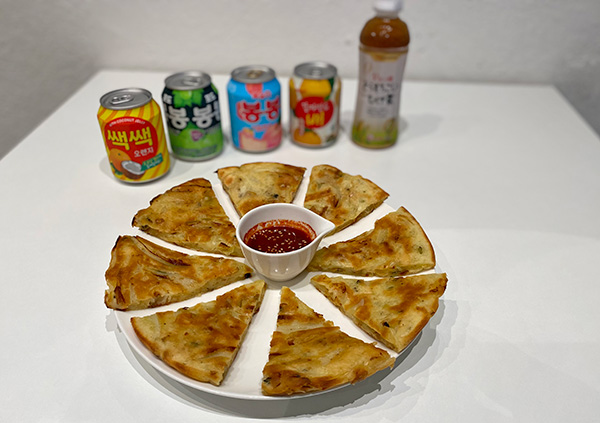 The ever popular crispy chijimi seafood pancakes are an appealing 1,200 yen.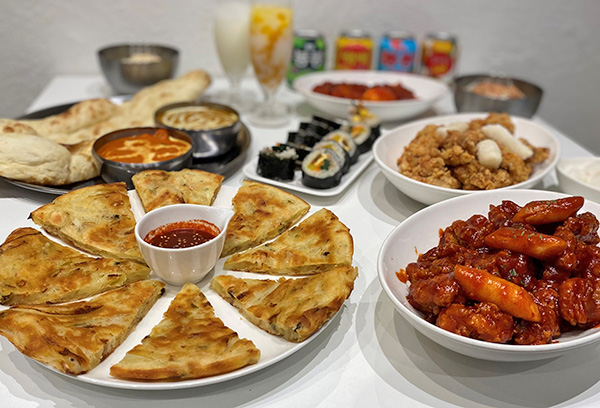 The drink menu is nearly as expansive as the food menu. For soft drinks alone there are Korean fruit drinks (grape, peach, pear, orange) and a selection of Nepali lassis (plain, mango, strawberry), together with ciders, woolong tea, green tea, and much more. We were very impressed with the iced corn tea, slightly sweet and very refreshing on a hot and humid day.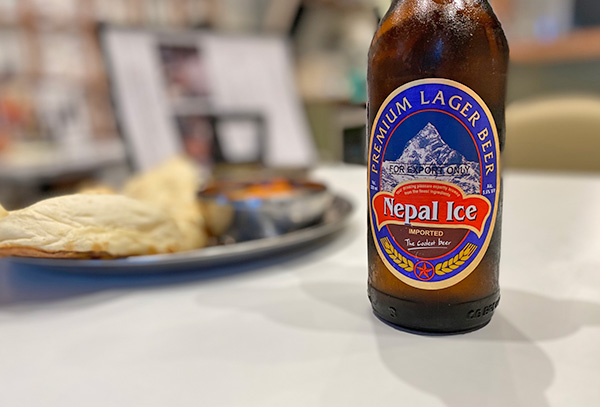 Both Korean and Nepali food tastes even better with a cold one, and once again the menu at YogiYo & Everest Kitchen comes up trumps. There's a dozen or so different flavours of fruit makgeolli rice wine (including a drink comparison set of rice, peach, banana and muscat), plus soju and Korean wine. From Nepal there's Ice Beer and Khukri rum, with a host of Japanese favourites too. Whatever you fancy, you can almost certainly find it here.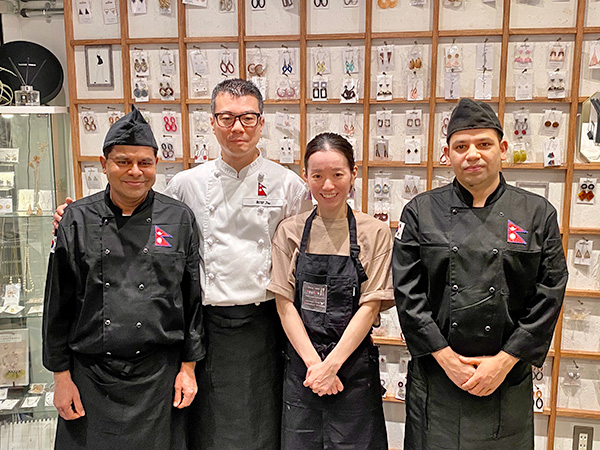 The staff at YogiYo & Everest Kitchen really are a miniature United Nations! The wall behind features accessories designed and made by Ms. Okudaira's company in a shop-within-a-shop. The quality is fantastic and the prices are very reasonable. Customers can eat, drink, chat, listen to music, watch the latest in hit TV shows and browse for earrings or other accessories at the same time. Wow!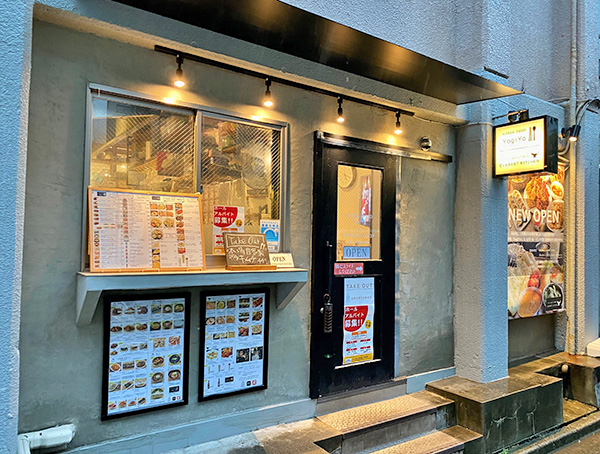 To give it its full name, Kankoku Ryori YogiYo and Nepal Indo Ryori Everest Kitchen is located just five minutes walk across the park behind Minami-sunamachi station, near the library. Even on a stormy Friday afternoon the restaurant was busy, with Korean dramas on the big screen and popular idol groups as background music. The food is great, the portions are large and the atmosphere's terrific! What are you waiting for?
Story and photos by Stephen Spencer