Korean Classics in Kameido
Published: July 26, 2021
Ishiyaki Bibimbap House Kameido is a popular restaurant near Kameido station specialising in a wide variety of Korean food. On a recent sunny summer afternoon, we dropped in for a chat with the welcoming and energetic owner Mr. Masakuni Kinoshita.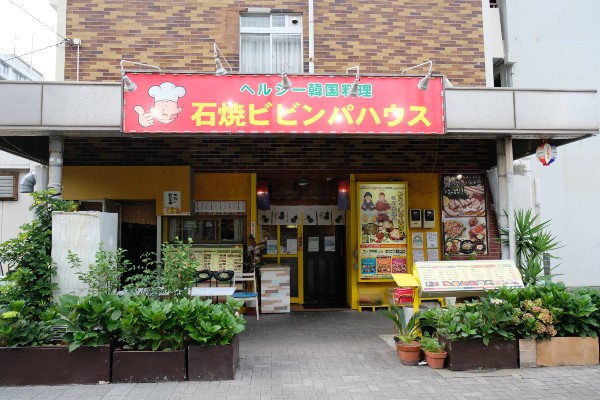 The restaurant is located on the ground floor of Building 2 of the Kameido Ni-chome Urban Renaissance housing complex, just east of Meiji Street. "It's a really friendly area," said Korean-born, naturalized-Japanese Mr. Kinoshita. "Our customers are local residents mainly, with many others via word-of-mouth and internet reviews."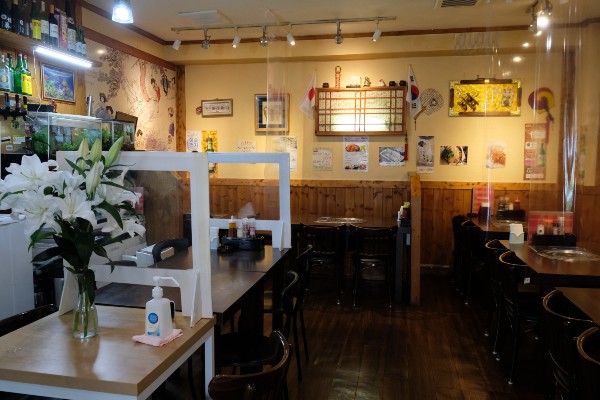 "I've been in Japan for over two decades now, with all of my working career spent in the restaurant business," explained Mr. Kinoshita. "I worked my way up to head chef at a Korean restaurant, then left to learn the meat business at a charcoal grilled barbecue (yakiniku) place. My wife and I opened our own place in west Tokyo then moved here in 2016. I cook and she manages the hall."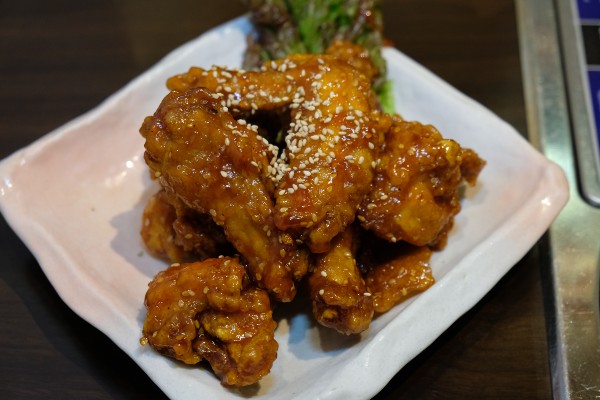 Mr. Kinoshita whipped out a plate of the wildly popular Yangnyeom chicken. It's a sweet, sticky, and spicy double fried delight, flavoured with Gochujang chili sauce, garlic, red pepper, soy sauce, brown sugar, and more. This version is terrific, one of the best I've eaten. A small plate like this is 1,078 yen including tax, while a large size is 1,980 yen. Despite the small serving title, it's a hearty portion and very filling. Tasty!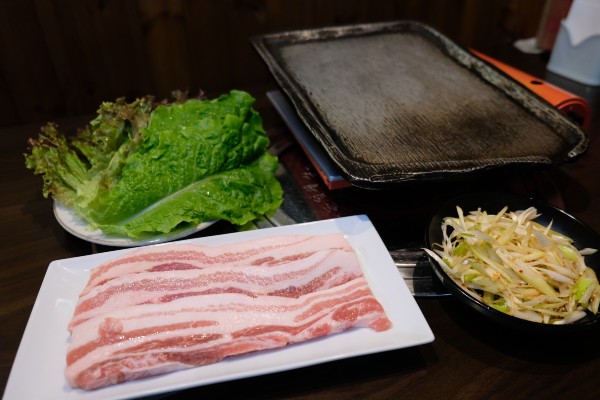 As Mr. Kinoshita had said, the menu is enormous at Ishiyaki Bibimbap House Kameido, encompassing the gamut of Korean food from bibimbap to yakiniku, via perennial favourite samgyeopsal. Thick cut Japanese pork, sangchu lettuce wraps and a sharp negi onion salad complete the set. The meat is cooked on the grill pan set at an angle over the gas burner so the excess fat drains down to the runnel at the bottom.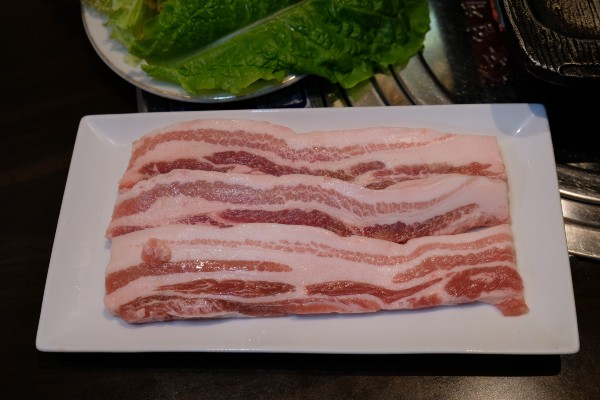 "All our meat is domestic Japanese," said Mr. Kinoshita. "The beef is A4 rank wagyu, while the fat on Japanese pork is sweet, something I like very much." The samgyeopsal comes in two versions, thick cut or thin. This is actually pretty thick! It's 1,408 yen per person, with a minimum order of two people. The above photograph is a two-person serving. There's also a thin cut version at 1,078 yen per person.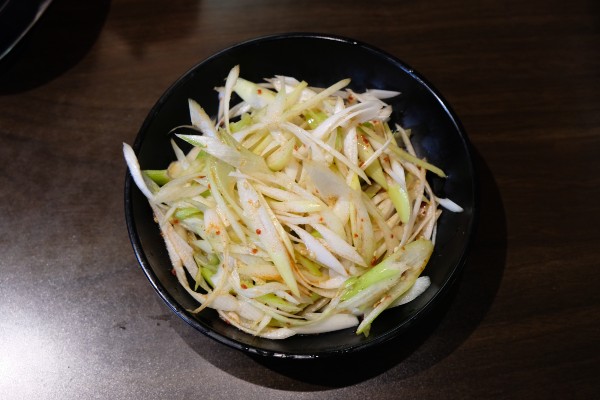 "The kimchi pickles and namul vegetable dishes are all homemade," explained Mr. Kinoshita.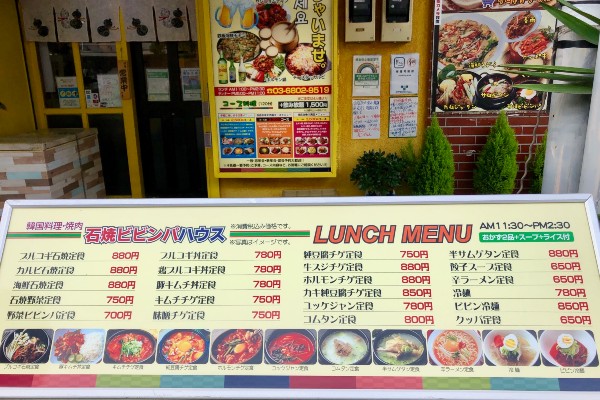 The eponymous Bibimbap is a bowl of hot rice topped with a variety of items such as namul vegetables, pork loin (calbi) and cheese. "Bibimbap for lunch, yakiniku for dinner," as Mr. Kinoshita said, laughing. There's a wide selection of lunch sets featuring all the Korean favourites which are very reasonably priced.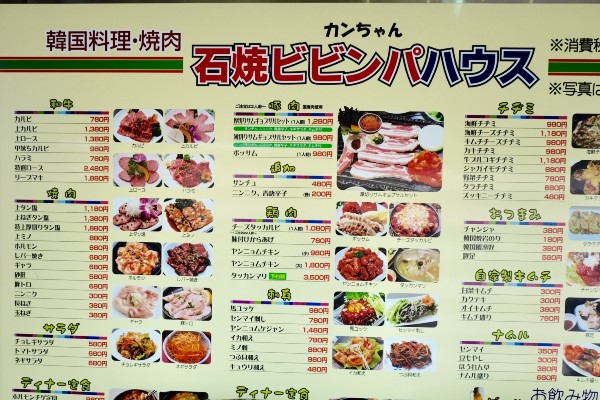 The main menu features all the standard yakiniku cuts of meat, carefully selected by Mr. Kinoshita using his vast experience. Interestingly, the menu contains a wide selection of offal (horumon) at very reasonable prices. "Kameido is known for its horumon restaurants," he said, "and our horumon is really good quality." Horumon is known for its high collagen content which makes it popular among women.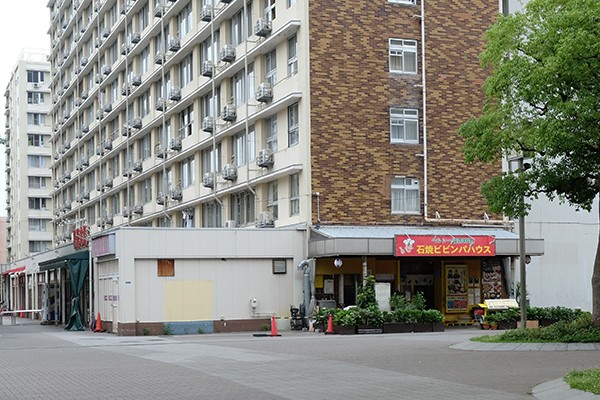 Ishiyaki Bibimbap House Kameido serves top quality Korean food at downtown prices, in a comfortable atmosphere. If you're in the mood for an umami extravaganza to beat the summer heat, this is the place for you!
Story and Photos by Stephen Spencer