In my hometown in England, the sight of milk being delivered to your doorstep is increasingly rare due to competition from supermarkets and the "milkman's" unsociable working hours. In Koto Ward, at Meiji's Kotochuo Takuhai Centre, the Japanese equivalent of the milkman is still going strong.
Koto Chuo Takuhai Centre, from which all of Koto Ward is covered, has operated from Senda for 23 years. Ms. Chizuko Murakami, the Branch Manager, has worked there for an impressive 20 years. She and her team of six deliver from 12 midnight through to around 7:00 a.m. the following morning, whizzing across the ward on their nifty 3-wheel scooters.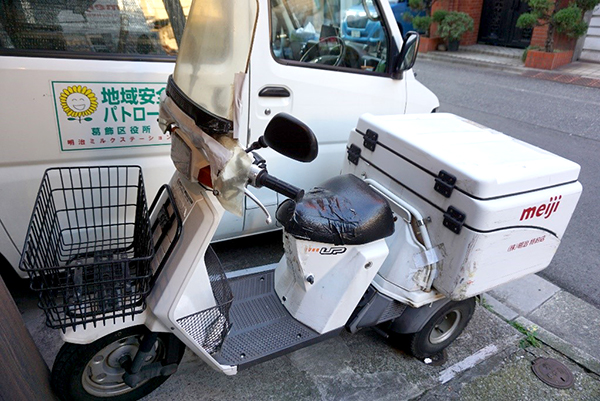 Where customers live in apartment blocks with auto-lock doors, the delivery staff return later when the caretakers can let them into the building.
According to Ms. Murakami, who keeps a close check on the monthly figures, the team delivered Meiji's milk-based products to 1,013 households in November, an increase of 6 over the previous month.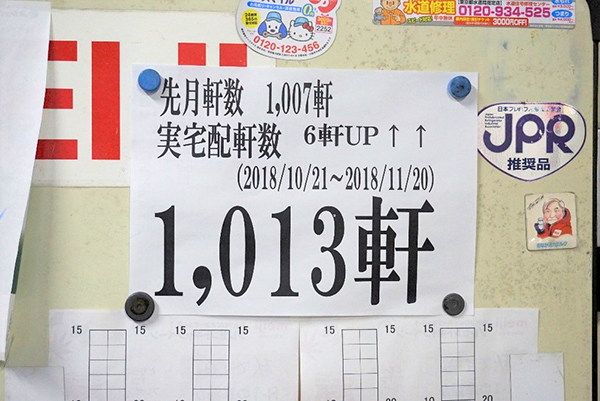 One scooter carries on average 300 bottles, with deliveries to each household being made twice a week. The dairy products are left on the customer's doorstep inside one of Meiji's exclusive cooler boxes; in summer synthetic ice pads, placed inside the cooler box keep the products chilled.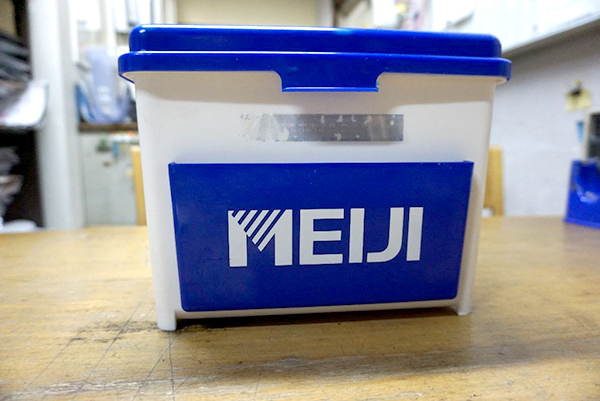 There is no difficulty with disposing of empty bottles; just rinse them out and place them in the cooler box and they will be collected and taken away for re-use (after being re-used four or five times the glass is re-cycled). Payment for the deliveries is by cash or bank transfer once a month.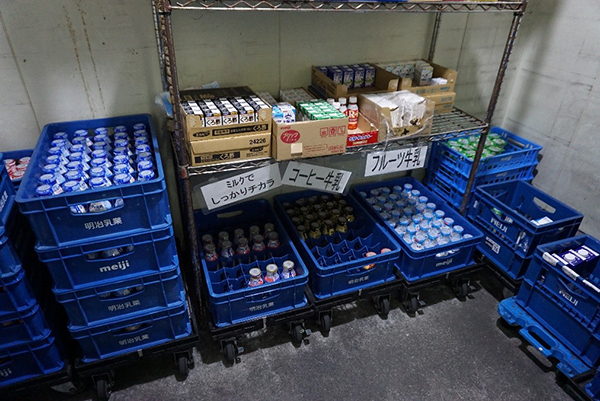 Opening the heavy door to her centre's stockroom, where the temperature is kept at a constant 5 degrees centigrade, Ms. Murakami showed me the range of milk-based products which her team shuttle across Koto Ward.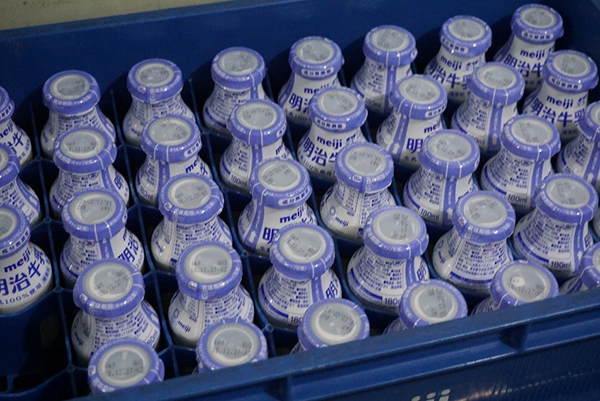 A range of eighteen Meiji products is available for delivery, including milk containing collagen for skin care and the relief of painful joints; there is milk with glucosamine, said to help with creaky joints which "oldies" like myself suffer from; there are also drinks with added milk protein along with many other varieties. Ms. Murakami brought out samples of her branch's top 3 most popular-selling products.
The first was a bottle of "miruku de genki" (which, I suppose, can be translated as "I'm healthy with milk").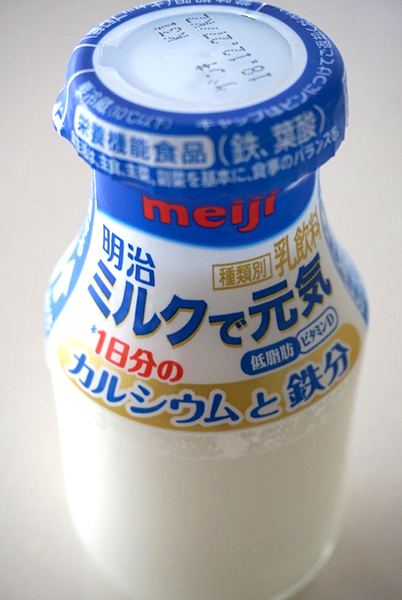 One bottle of low fat "miruku de genki", with its smooth creamy taste, is said to contain sufficient calcium and iron to meet the body's daily requirement.
Next came a small bottle of R-1 yoghurt drink, which I have seen advertised on television. This yoghurt is a smooth, thick drink with a pleasant slightly-sour taste.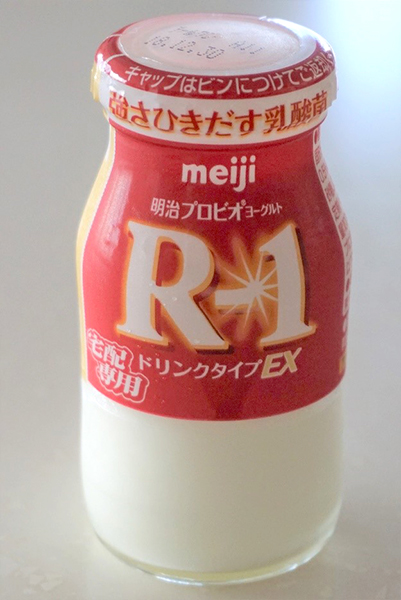 Finally, Ms. Murakami brought out a tub of LG21 yoghurt. This yoghurt is crisp and smooth to the palate; again, with a slightly-sour taste. A healthy and tasty addition to the breakfast menu.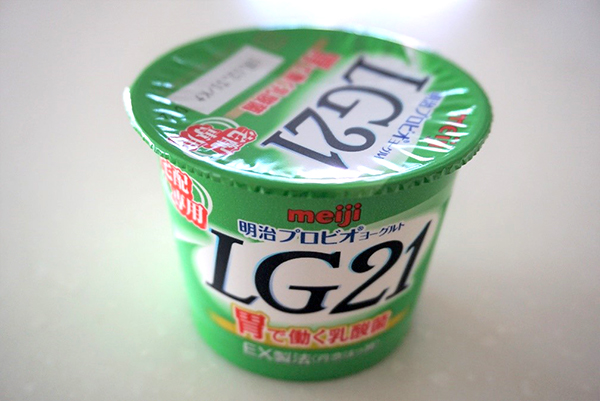 Both R-1 and LG-21 are full of lactic acid bacteria; sometimes referred to as good bacteria, which supplement and help the normal bacteria living in our intestines to function more efficiently.
Kotochuo Takuhai Centre doesn't just deliver milk but performs a social function as well. Ms. Murakami described how many of her customers are elderly and live alone. Her staff will sound the alert if a person has not taken in their previous delivery of milk or yoghurt. In fact, some elderly clients' delivery contracts are signed with the customer's children. Not only are the parents receiving healthy drinks, but an additional pair of eyes is keeping a watch on them and will let the son or daughter know if anything seems amiss.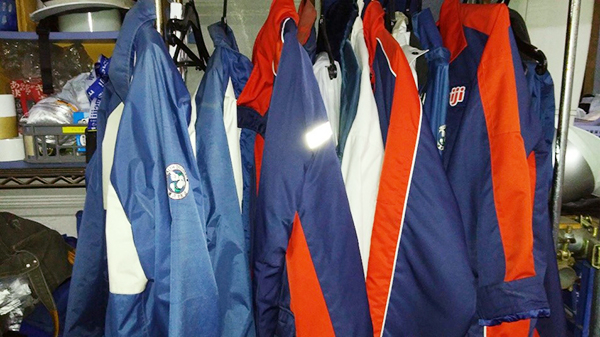 Ms. Murakami proudly showed me several letters of appreciation she and her team have received during the year.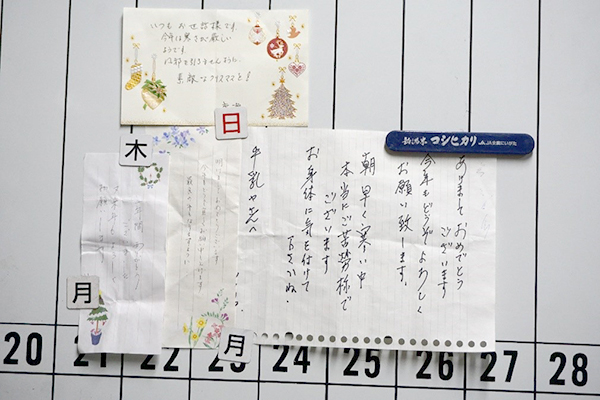 "And why", I asked, "should I choose Meiji's delivery service over my local supermarket?" Ms. Murakami explained that the dairy products are purposely made thicker and smoother than those sold in the supermarket (the same Meiji products delivered house-to-house carry the exclusive "EX" label, and some have different coloured packaging to differentiate them). As well, the elderly or pregnant don't have to go out on cold wet days to buy their milk and yoghurt.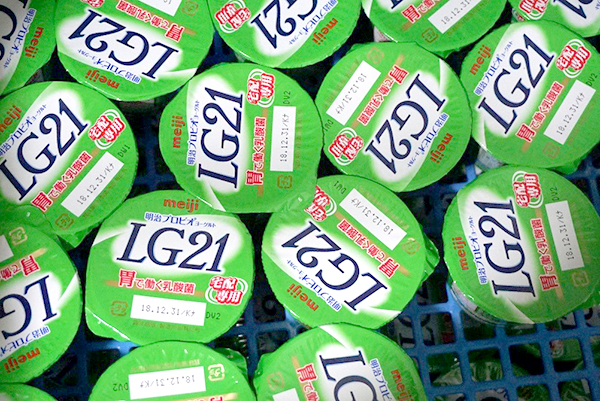 Ms. Murakami pointed out that there are other producers who deliver, but Meiji's service is the largest in Tokyo. And to assist English-speaking foreign customers Kotochuo Takuhai Centre provide a one-page guide outlining its delivery service. It all sounds like a good way to get a daily dose of good health without leaving your home.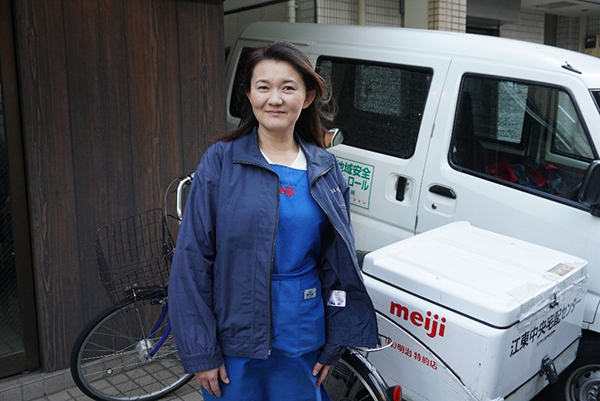 Story and photographs by Jeremy Hutchinson