Hair & Body Design at Kotti
Published: March 18, 2022
While Koto-ku is full of interesting places, we're confident that Kotti (pronounced kochi) is unique, for it combines a hair salon and a personal training area. On a recent spring afternoon, I dropped in for a chat with the husband and wife team who run the establishment, Koji and Toshiyo Shirai.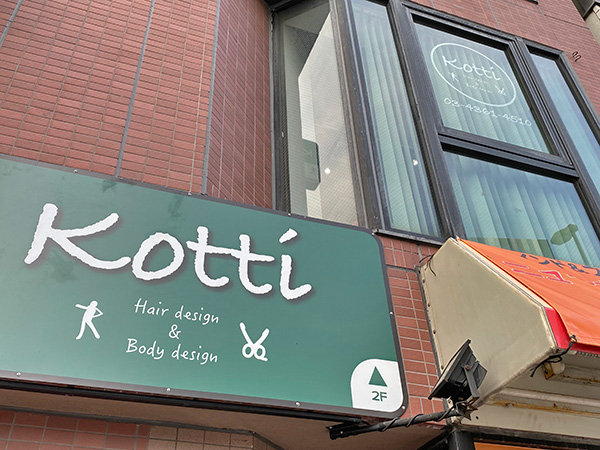 Kotti is located on Kiyosumi Street, a seven-minute walk south of Monzen-nakacho station across the Oyoko River. It's on the second floor, so keep your eyes peeled!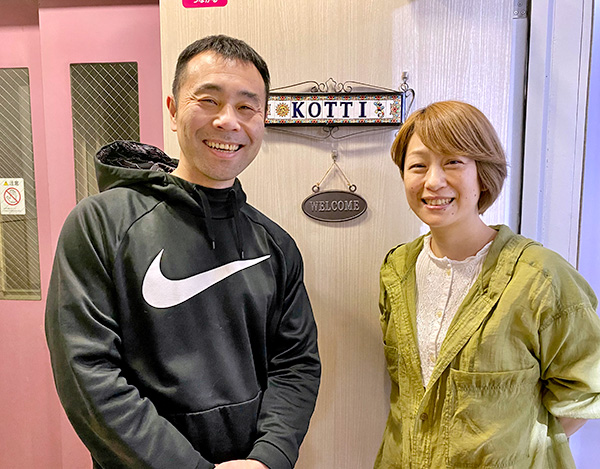 Koji from Kanagawa Prefecture, a qualified personal trainer with lengthy experience and Toshiyo, a veteran with the scissors, teamed up to open Kotti as a joint venture in November 2020.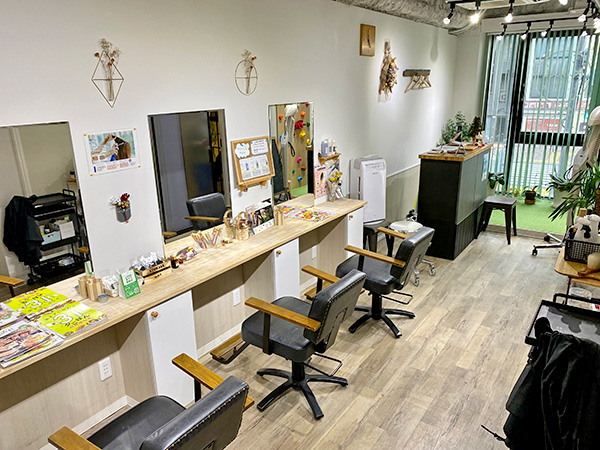 The main entrance to Kotti opens onto the reception area and a surprisingly deep room. The high ceilings and white walls create a pleasant feeling of space.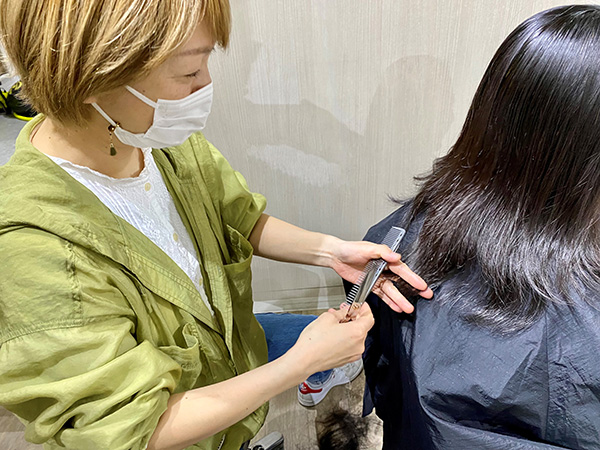 The salon has three chairs and a backwash unit. As Ms. Shirai explained, "I grew up in Niigata, northern Japan, where my mother was a barber. It's quite rare for women to specialise in men's cuts, so from a young age I was watching her work as I helped out in the shop. I graduated from hairdressing school and like my mother I specialise in cutting men's hair, although my customers are both sexes and all ages. I worked in a variety of places, then spent 24 years at a major unisex salon chain."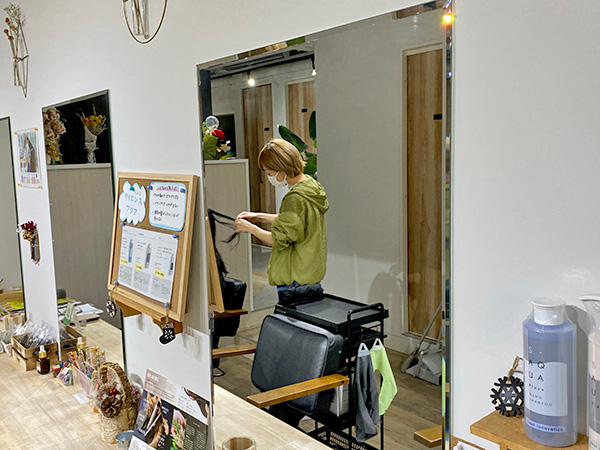 Ms. Shirai rose to be not only a top stylist but a director of the chain, before opening Kotti with her husband. "Unlike at the large chains where staff change frequently, I work alone here so I can build up a really close relationship with customers as well as detailed knowledge of their hair." Needless to say Ms. Shirai has extensive knowledge of all the latest styles, colouring, perms, treatments and the like. Cuts are 5,500 yen including tax with a panoply of colourings and treatments available too. Prices are very reasonable considering that Ms. Shirai has cut the hair of a former Prime Minister and represented her country at an international show in Las Vegas! Reservations are needed, as Ms. Shirai is extremely popular.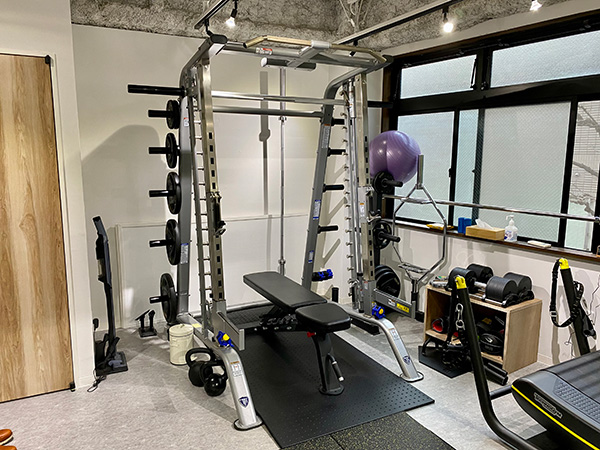 While Ms. Shirai is wielding her scissors in the salon, Mr. Shirai is working on his clients health in the training room. A Kanagawa Prefecture native, he graduated from a specialist training school and began his career, working at a variety of gymnasiums in the Tokyo area. "There's a lengthy initial counselling session when a new client first visits," he explains. "I listen, we discuss and then I develop a training program to meet the individual person's needs."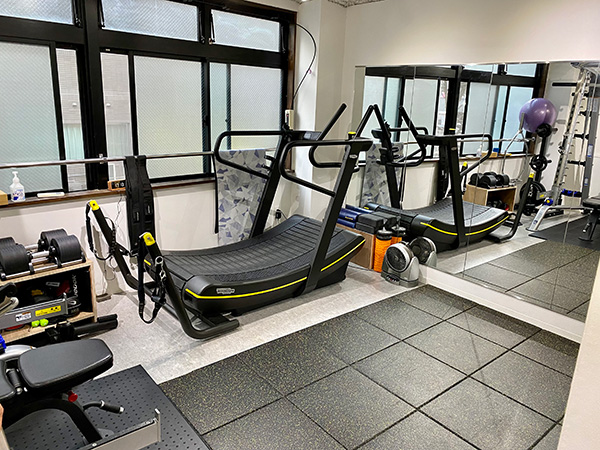 "Whether it's building muscle or stamina for work, dieting, rehabilitation after illness or injury, training for golf or tennis, stretching, or just general health, I can create a program pinpointed to each individual," he said. Mr. Shirai also has experience with such popular techniques as myofascial release and massage, especially for the head and upper body. The gym room contains a matted floor area for stretching, a wide selection of smart training equipment and a state of the art running machine.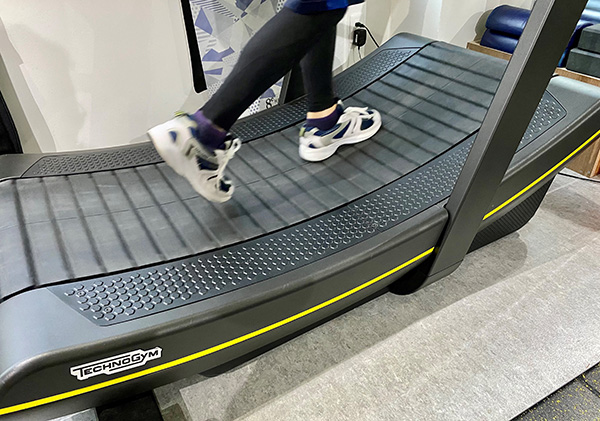 On the day I visited a very fit-looking senior gentleman was being put through his paces, beginning with a warm up on the running machine. "We're open from 10am to 6pm Mondays to Fridays and 10am to 5pm at weekends but I can stay open until 8pm if customers book a session," said Mr. Shirai. A one hour session is 7,700 yen and a discount ticket system is also available, with four tickets for 24,200 yen, a considerable saving. A one-hour healing session with myofascial release is 5,500 yen and there's a special offer of a one-hour trial lesson for 4,400 yen. That's great value!
P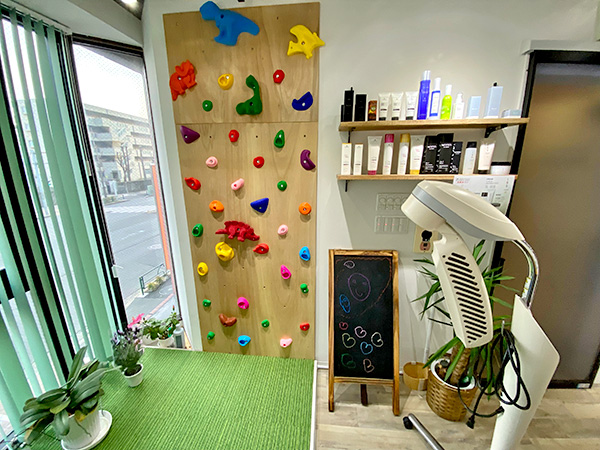 Mr. and Mrs Shirai are proud parents themselves and kids are very welcome at Kotti. There's even a mini bouldering wall in a children's area that also has a selection of comics to keep youngsters entertained while their parents use the salon or workout. Some customers even get a haircut and have a workout too! The atmosphere is really nice at Kotti, very comfortable and laid back. Whether it's top quality hair treatment or a personalised workout, you can't go wrong at Kotti!
Story and photos by Stephen Spencer