How far would you walk for a good cup of coffee? If 10 minutes is about right, then head on over to Kameido on the JR Sobu Line. That short walk will take you to the Kuramochi Coffee Shop presided over by Mr. Hiroshi Kuramochi and his wife. Mr. Kuramochi will offer you a cup of his Special Blend created by his secret advisor (someone high up in Japan's coffee world who must remain anonymous).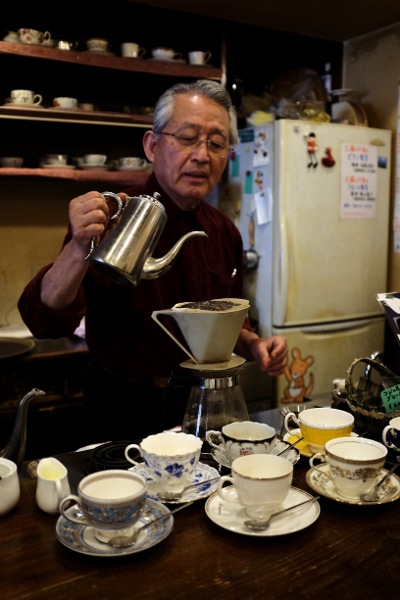 The Special Blend is tasty, it is proudly served in a Wedgewood cup and is made while you wait. Add the high-quality cream he provides and sugar to taste, and you have a coffee experience worth that 10-minute walk.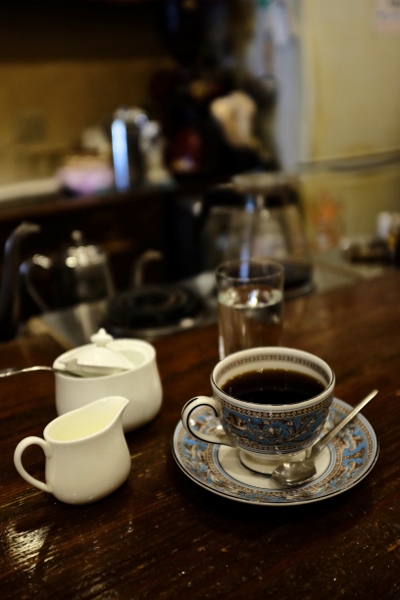 The world of coffee is Mr. Kuramochi's second career. His first career was as a banker. When his bank was merged with another financial institution 18 years ago, he took early retirement and looked for a new business. At first he thought about a golf-themed bar, but settled on a coffee shop. He chose Kameido, the area where he has lived since primary school, as the location.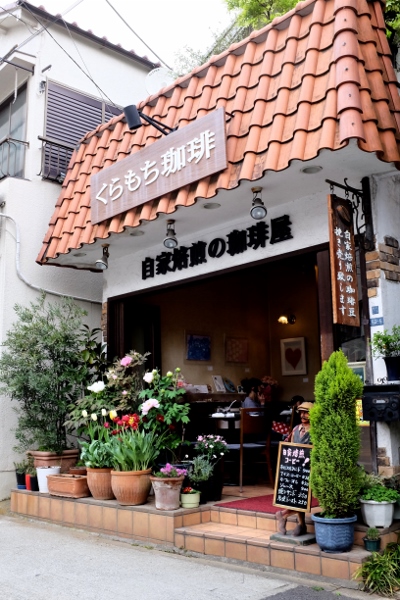 Mr. Kuramochi believes that what his shop offers is a friendly meeting place for customers where they can engage in conversation with each other and with he and his wife. He believes that the real specialty of his shop (besides the boutique coffee) is the sense of relationship that it provides.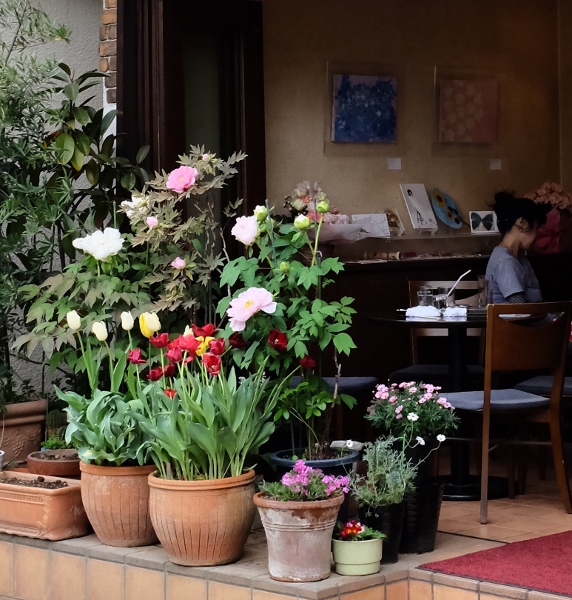 Mr. Kuramochi has one other love besides good coffee–photography. While he never became a professional "camera man," he did keep his love for photography alive, and has turned the coffee shop into a mini-gallery. He has 12 exhibitions planned this year and several for 2018. Exhibitors' photos line the walls of the shop and are kept on display for a week.
So, if you are visiting Kameido, or even the Sky Tree, consider strolling over to the Kuromochi Coffee Shop for a quiet and friendly chat and a cup of very delicious coffee.
Story and Photos by David Parmer