In Pursuit of the Perfect Cup of Coffee
Published: September 26, 2017
Coffee shops abound in Koto City, but there's an unassuming simplicity about Le Voisin—a hideaway shop sitting quietly amid apartment buildings near Kiba Station—that is calming.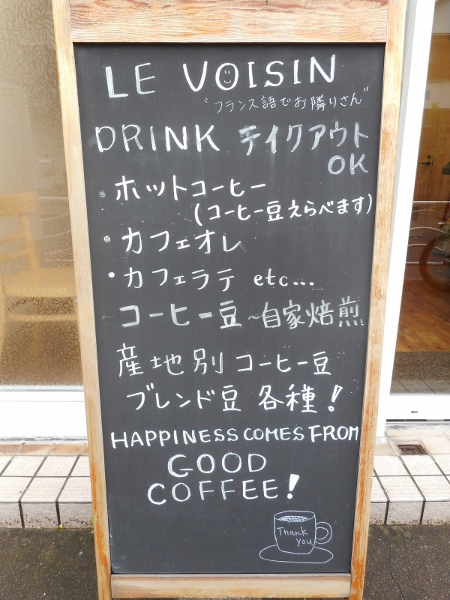 Le Voisin is a place for coffee beans and coffee drinking. No fancy cakes or sweets are on display. No cappuccinos, no smoothies. Instead, what you find is a quiet corner of the world dedicated to quality beans and an invitation to explore the world of coffee with ease and unguarded curiosity.
To be honest, I'm not a coffee expert. I enjoy it, but perhaps it would be more accurate to say that my knowledge of coffee is based on the generalized idea of what coffee tastes like when it comes in pre-packaged mixes or served in paper cups. Uncertain of what to expect, the first thing that caught my eye upon walking into the store was…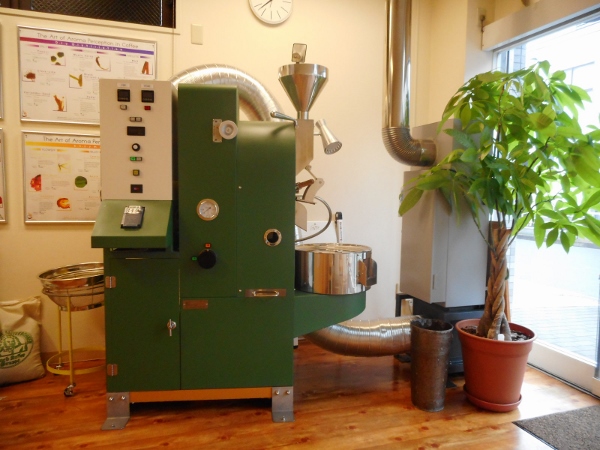 An impressive roasting machine, standing proudly in one corner like the dormant master of a castle—an essential part of Le Voisin's quality assurance that all beans are roasted on-site.
"My husband handles all the roasting," said Mrs. Kumiko Taira, a quietly smiling lady who manages the shop. "He just one day decided that's what he wanted to do—learn how to roast coffee beans. Can you believe it?"
In what appeared to be a flash of spontaneous insight, they decided to open Le Voisin. Mr. Taira roasts the beans on the weekends, while Mrs. Taira manages the shop and hand-picks the beans they serve.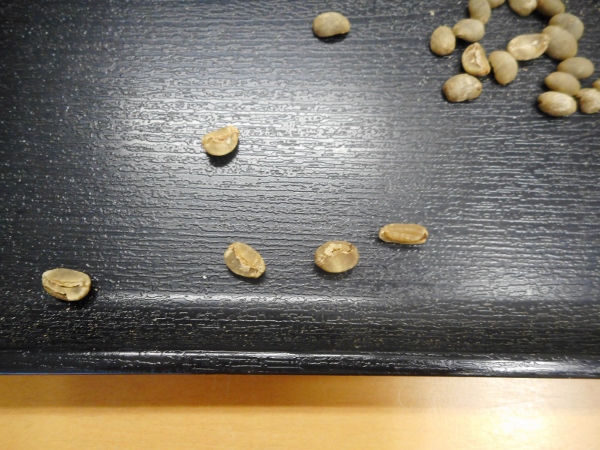 Hand-picking is perhaps what makes Le Voisin's coffee extra special. Each bag of unroasted coffee beans is examined, and beans deemed of subpar quality are removed.
One. At. A. Time.
Her patience is astounding.
While there are some machines that can do this, nothing beats careful manual labour, said Mrs. Taira. "See these?" she prompted me, deftly removing some beans from the pile. "This one is cracked. This one is misshapen. And this one has white dots that could indicate fungal growth."
To my untrained eye, the imperfections were difficult to spot, but Mrs. Taira makes quick work of her pile.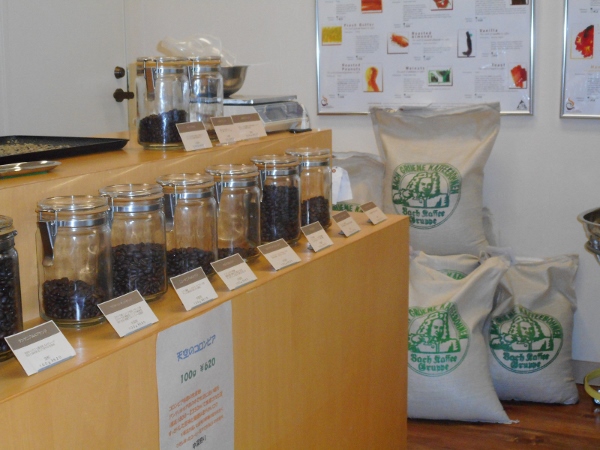 Despite the daunting task of going through bags upon bags of beans awaiting her inspection, Mrs. Taira takes it all in stride. "I might remove anywhere from 10 to 30 percent of the beans before roasting. They have to be checked after as well, because some beans crack or break inside the roaster."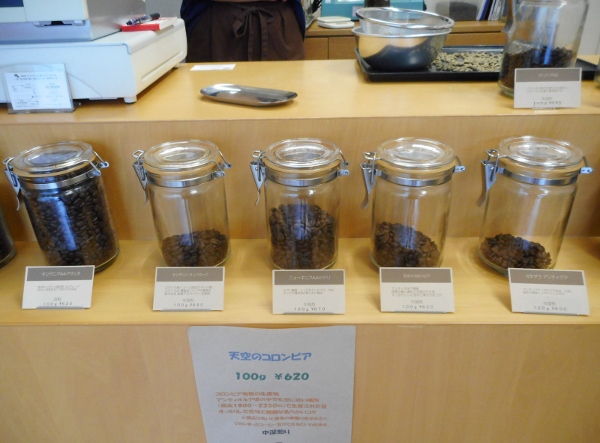 Having passed the test, the beans are ready for use. Usually sold whole and by weight for at-home use, those who prefer to get ready-to-drink coffee can choose the beans that suit their mood.
"The beans are arranged from light roast at the left, to medium roasts, then dark roasts at the right," Mrs. Taira kindly explained to me. "Dark roasts are bitterer, light roasts are more acidic."
Hmm…I decide to try a cup of the Dominica beans in the lightest roast they have.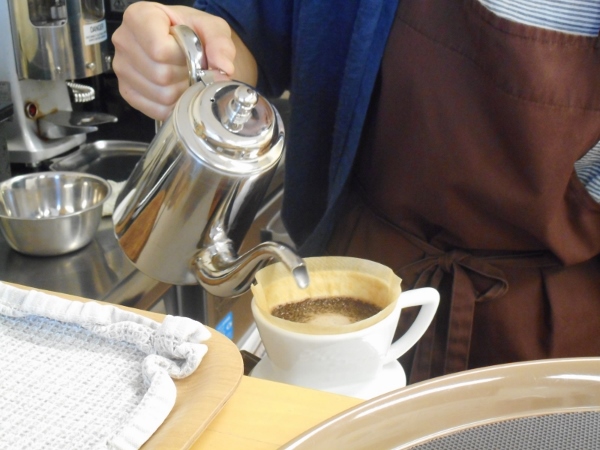 Mrs. Taira makes the coffee with care, warming up the siphon and mug before starting the leisurely process required for brewing truly good cup of coffee.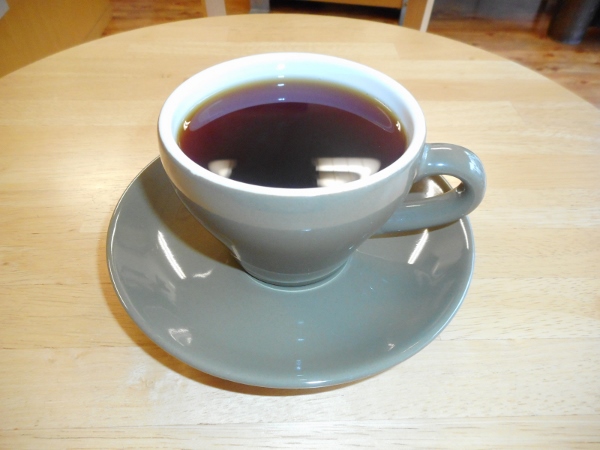 Taking a sip, I was pleasantly surprised! The coffee was fruity and light, with an acidic tang but clean aftertaste. Used to coffee that is more jarringly bitter that tastes simply like, well, "coffee", I felt like I finally understood how this wonderful drink can range a variety of taste palettes.
"Our most popular choice is the medium roast blend. We blend four different beans for that one, but can also adjust the ratio of the beans according to a customer's likes and dislikes."
Their menu is simple, with a hot or cold selection of coffee, café au lait and latte making up the bulk of it (take-out is also available). But with the a good range of beans to choose and sample from, this simple menu is just right for getting to know the basics of coffee-drinking.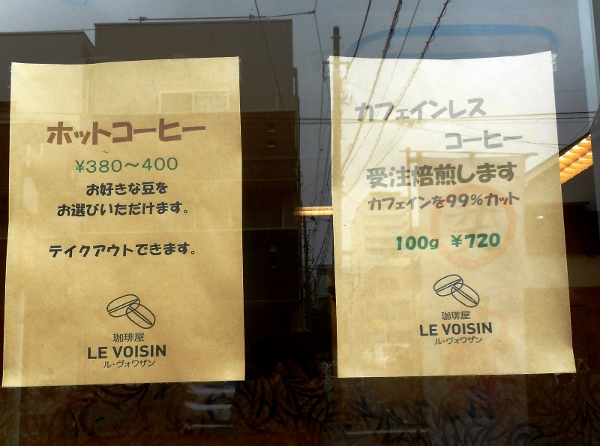 For the less caffeine-inclined, don't worry: Le Voisin also offers decaf beans, roasted by order and sold by weight.
By the way, the word "le voisin" is French for "neighbour." Like a friendly neighbour inviting you over for a quick chat over a warm drink, Le Voisin is here to offer you a place of rest in the heart of Koto City, with a little lesson in Coffee 101 on the side.
Story and Photos by Xianru Shen(Koto City Office Coordinator for International Relations)