Long-Standing Rice Milling Shop "Senda Food Nagasawa Store"
Published: September 25, 2023
※Prices are subject to change from those in effect at the time of the interview. Please contact the store directly for the latest information.
The Nagasawa Store we visited this time was originally established as a distribution center and is a long-standing rice milling shop with over 80 years of history. As soon as I entered, the fragrance emanating from the shop was very unfamiliar especially in my country and the experience was quite unique.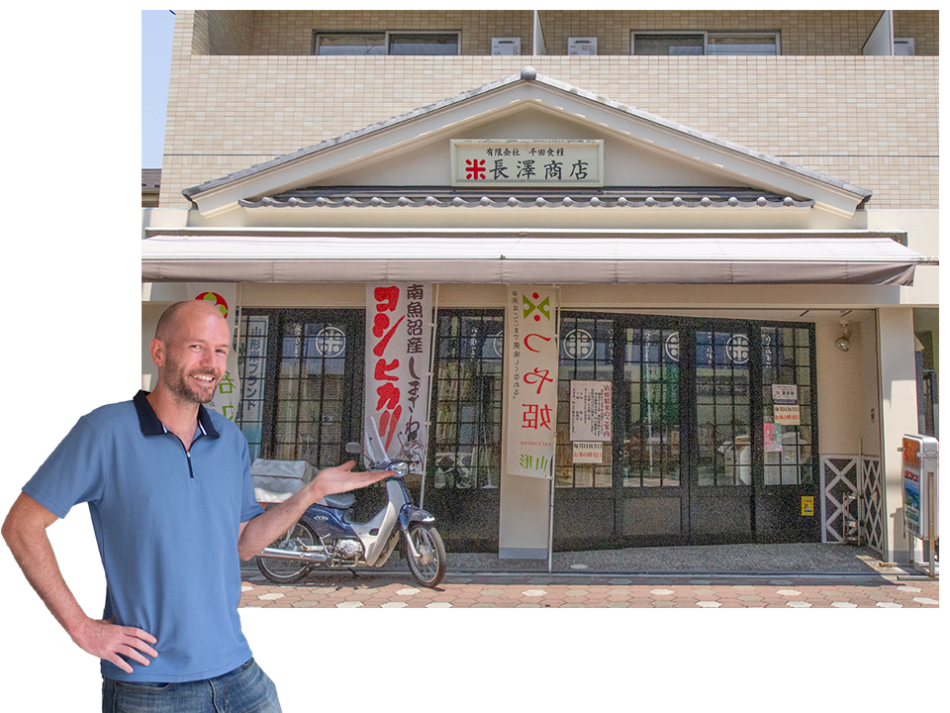 In Japan, there are approximately 300 varieties of rice produced nationwide, including glutinous rice and upland rice. Nagasawa Store is a specialized rice milling shop that currently handles about 17 varieties. Rice milling is the process of converting brown rice into white rice. Brown rice, taken directly from the husk (momi), has a brown color due to the presence of rice bran (nuka). The process of removing the brown bran from rice to obtain white rice is called rice milling.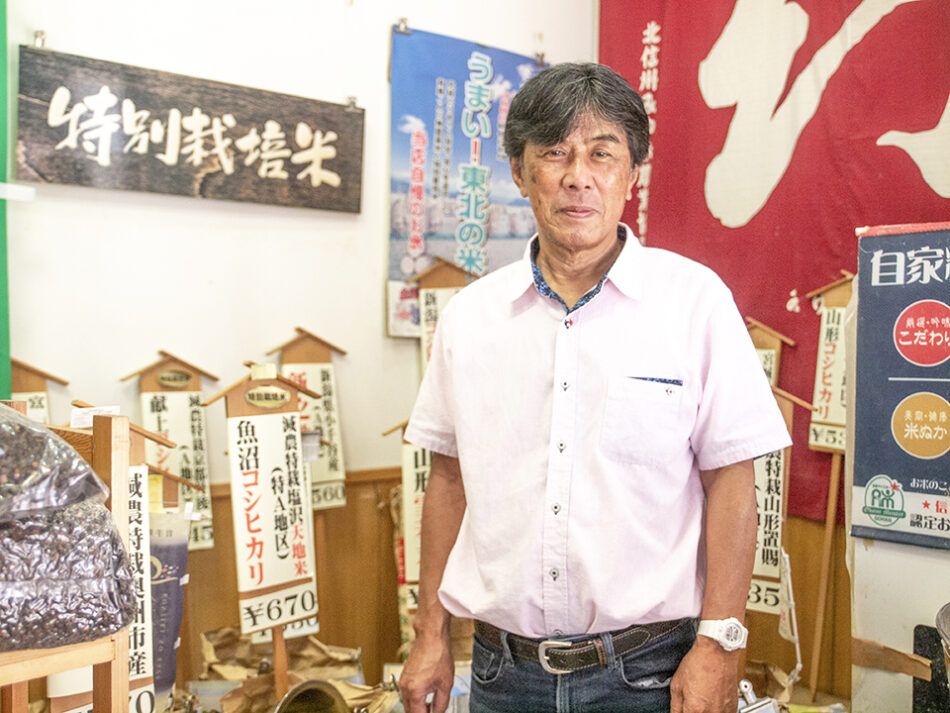 Mr. Seijiro Nagasawa, the second-generation owner, can give out various inquiries related to rice thanks to his experiences and extensive knowledge. He was very friendly and helped me understand the culture of rice in Japan.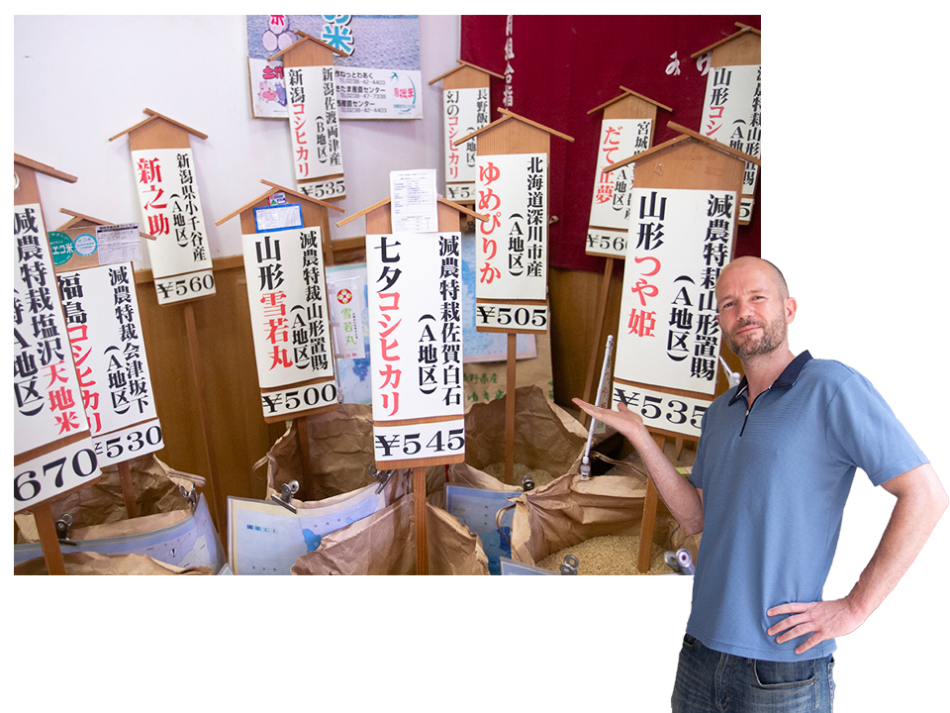 At Nagasawa Store, you can purchase rare brand names that are only handled by a few stores in Tokyo. I discovered that rice culture shares many similarities with wine culture. Just as there are vineyards and prestigious regions for wine, the same applies to rice. You can find in the store a map of Japan with a rating for each cultivating region!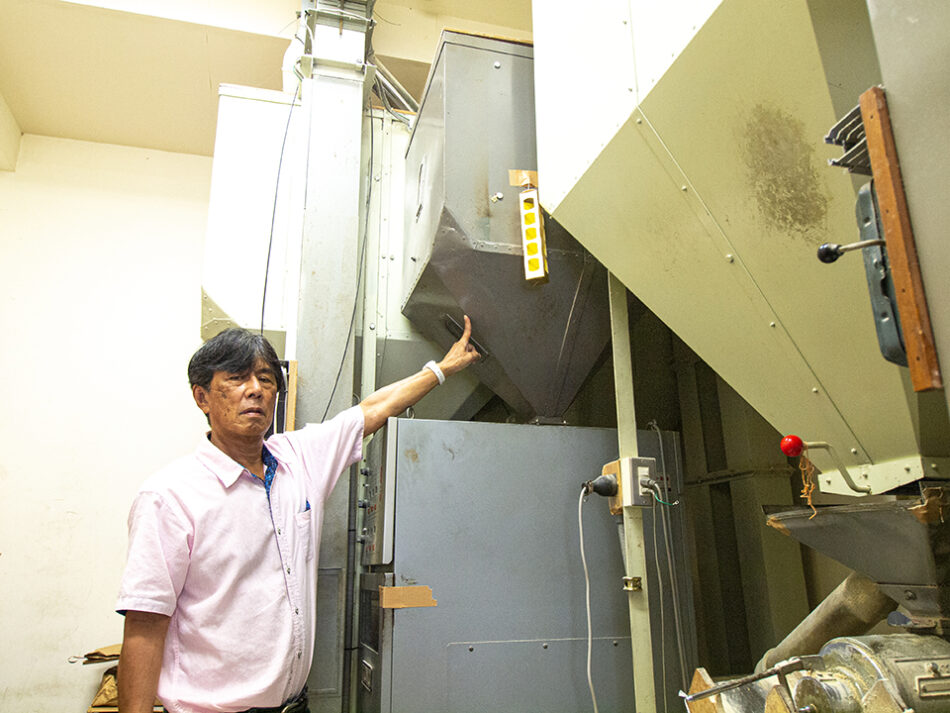 One of the unique features about this store is that there is a rice-milling machine, allowing you to buy freshly milled rice.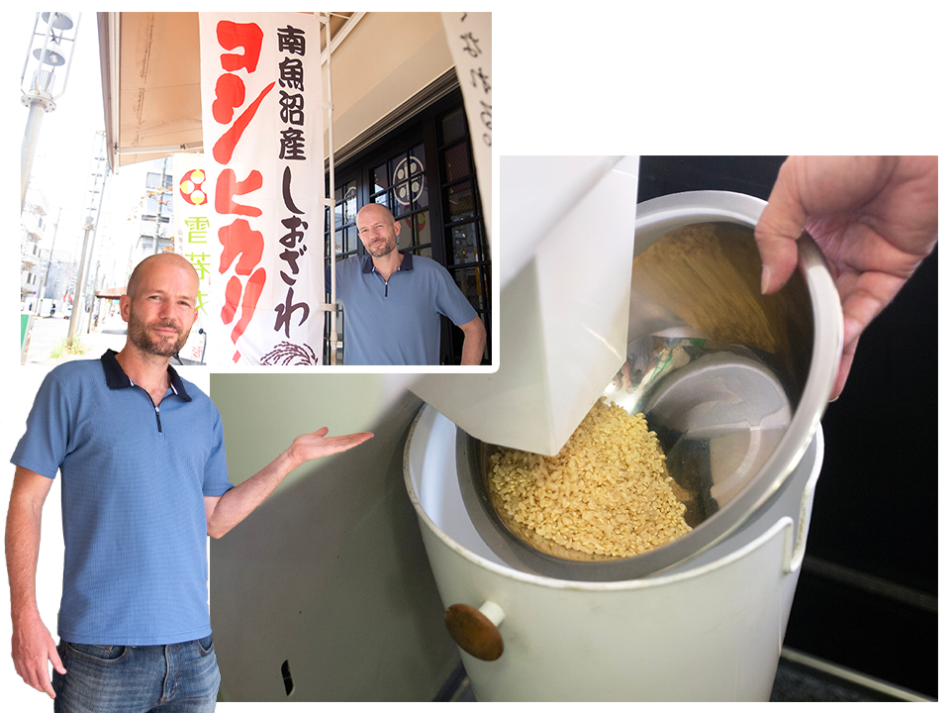 Please try the brown rice by using the in-store rice milling.
According to the owner Mr. Nagasawa, "Rice that is not milled at all does not absorb water well so you would have to soak it in the water overnight and that takes a lot of time. That is why I recommend the three quarter rice milling process. This creates a small opening on the rice surface, making it easier to absorb water and it takes about the same time to soak it in as the white rice. With the three quarter rice milling process, you can retain as much of the  embryo bud and bran as possible, allowing you to get the nutrition value of brown rice."
As a foreign national who arrived in Japan in 2012, it took me some time to distinguish between the various rice flavors. It's a bit like a foreigner arriving in France and tasting French bread. Initially, the taste may seem the same, but over time, you begin to appreciate the quality of a good product.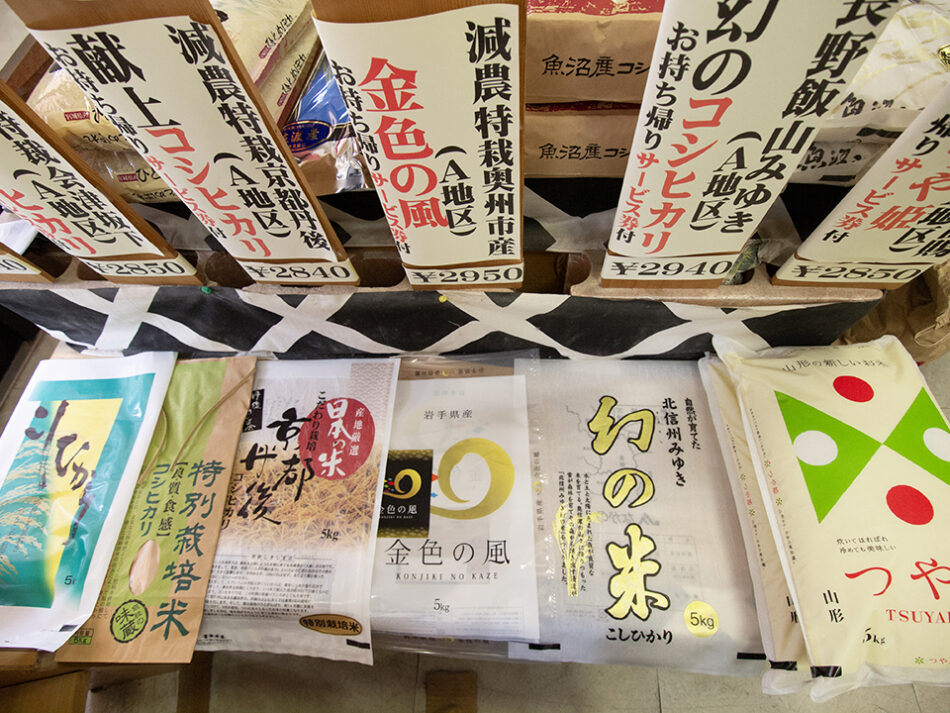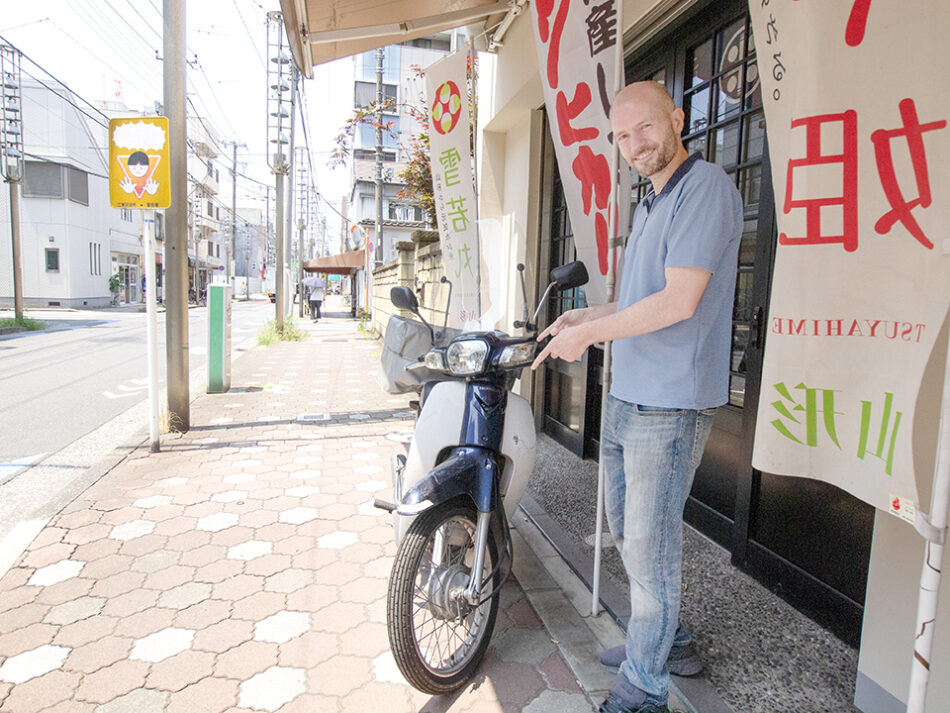 Nagasawa Store also offers delivery services so you can place an order by phone or in-store and have it delivered to your location! (Please check with the store for delivery areas.) He told me that sometimes he goes all the way to Shinjuku, so even if you don't live in the Koto ward, he might be able to deliver to your place as well!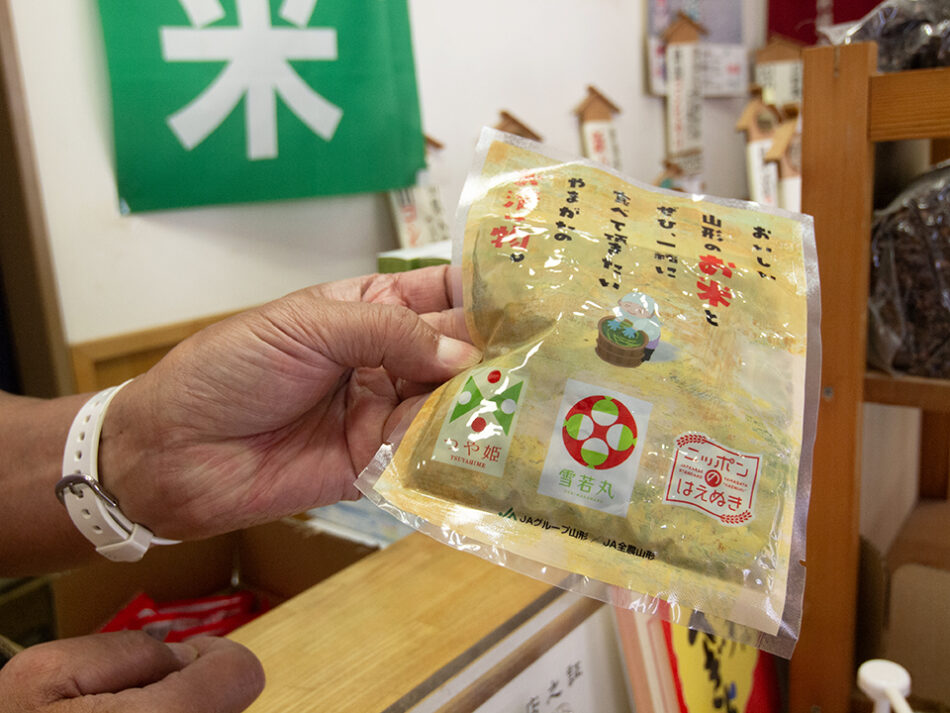 If you use the Kotomise coupon at the store, they will give you Japanese pickles from Yamagata prefecture for free!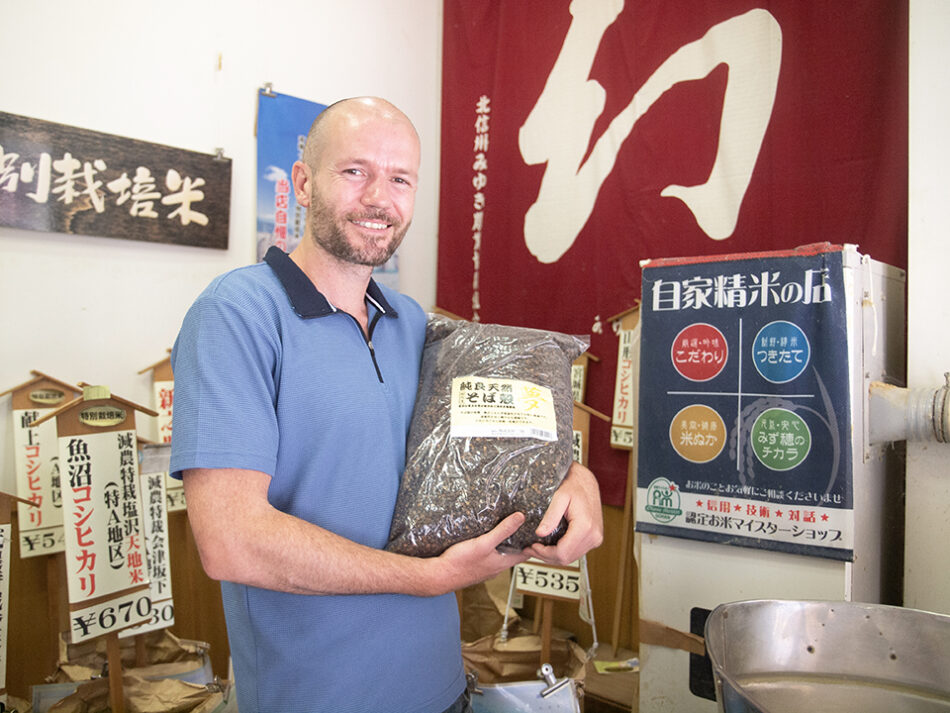 Let's know more about one of Japan's cultural aspects, rice, at Nagasawa Store!
≪English Article Journalist Profile≫
・Name: Renaud Kittler
・Age: 36 years old
・Nationality: France
・Hobby: Boxing, Hiking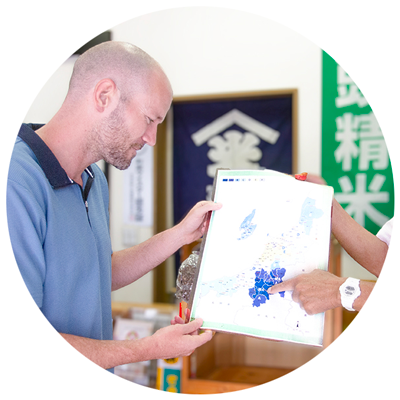 ---
※Please note that this information is based on a July 2023 interview. Prices, operating hours, and other details may change. Be sure to confirm the latest information at the store.
※All prices mentioned in the article include taxes.