King of Beans Shimoyama!
Published: February 21, 2018
Recently, I discovered the unknown world of beans. Mr. and Mrs. Shimoyama warmly welcomed me into their small shop in Minamisuna. I was really surprised upon visiting the shop at how many varieties of beans exist!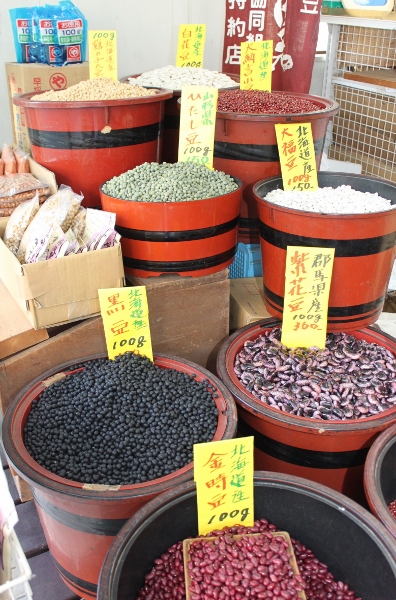 "Around 35 years ago, my husband worked in a company dealing with beans. Then, he decided to run his own business," explained Mrs. Shimoyama. In their shop, Mrs. and Mr. Shimoyama sell mainly beans produced in Japan. Corn, lentils and the small green beans are imported; otherwise, all the products come from Japan.
But after so many years in the business of beans, do you still like eating beans? "Yes, of course," Mrs. and Mr. Shimoyama answered, laughing.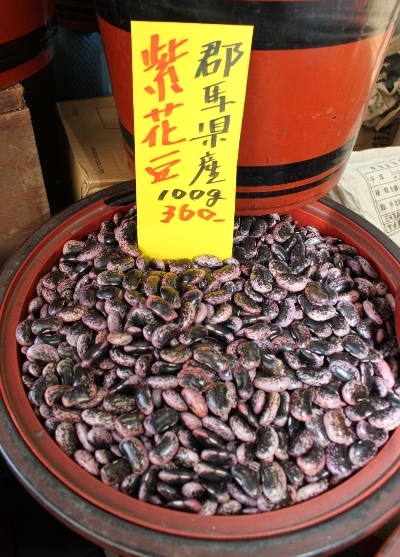 These are "hana mame," literally "flower bean" in Japanese. In English, they're known as "runner bean". The Japanese ones are really huge! Take care, because as they're so big, it takes more time to cook them! They're Mr. Shimoyama's favourite!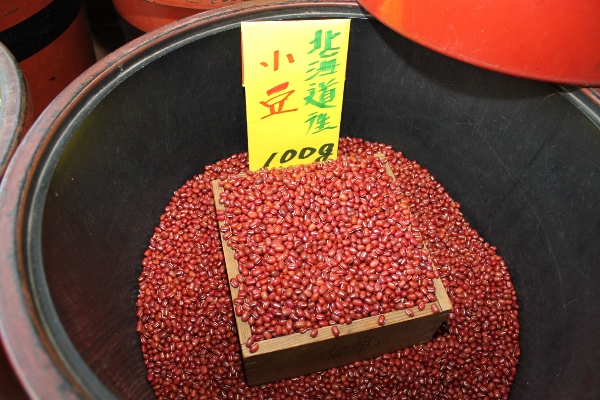 Azuki beans: these little red beans are high in protein. Their sweet flavour has led to their use in many Japanese desserts, such as the bean paste that fills rice cakes. "Contrary to common belief, it's really easy to cook azuki bean paste," said Mrs. Shimoyama.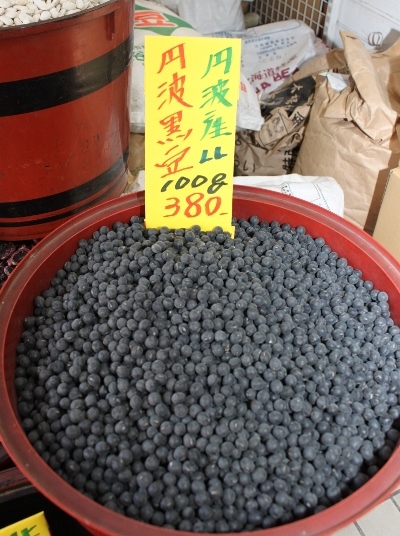 Kuromame or black soybeans are used as one of the main dishes for the "Oshogatsu" New Year's celebration. They symbolize being healthy and hardworking. They are often cooked simmered in sweet syrup along with kombu, a Japanese seaweed.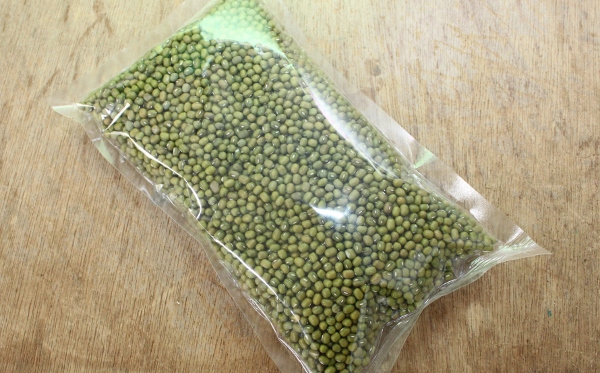 The small green beans are Myanmar green mung beans. Unlike many beans you don't need to soak them in water prior to cooking. Boil them directly in soup or with rice, and it's delicious!
"Today, young people don't often cook beans at home. They think that the cooking process is burdensome, but it's so easy! Soak the beans in water before cooking them. After boiling them, add some sugar, salt, a little soy sauce, and that's it! Of course, big beans need to be soaked and boiled for a longer time."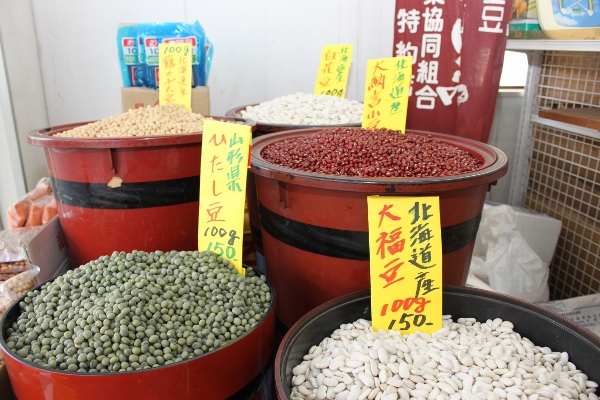 Rich in nutrients like fiber, vitamins, vegetable proteins, minerals, etc., beans are underappreciated legumes, but they merit greater attention. At King of Beans Shimoyama, beans recover their prestige and it's very likely that you won't be able to leave this shop without buying some delicious beans!
Story and Photos by Aline Lambelet