On Your Bike at Mauser Jitensha
Published: September 12, 2017
Mamoru Yoshida, proprietor of Mauser Jitensha bicycle shop on Kiyosubashi-dori Street in Koto-ku, has spent his life on two wheels. Not literally of course, but his working life has been spent with transport of the two-wheeled variety.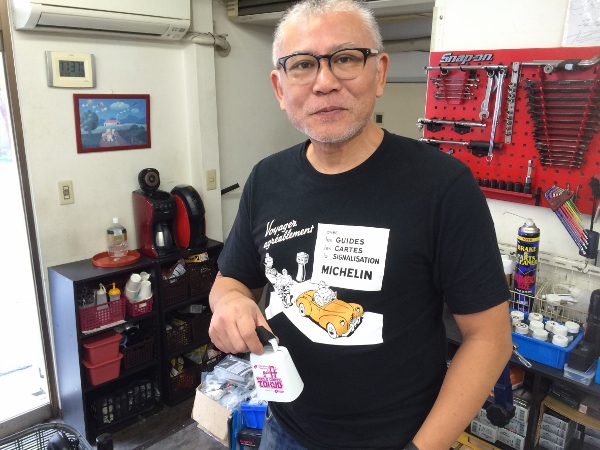 On a cool and damp Monday morning, I paid a visit to his shop. "I'm actually from Matsudo in Chiba," said the ebullient Mr. Yoshida, "and I've worked with bikes all my life. We moved here six years ago and opened the shop. It's my wife's home area and her family house is just around the corner. The location is good; 30 minutes to Shinjuku or Shibuya by bike and the Arakawa River with its riverbank cycling course is just a few minutes away."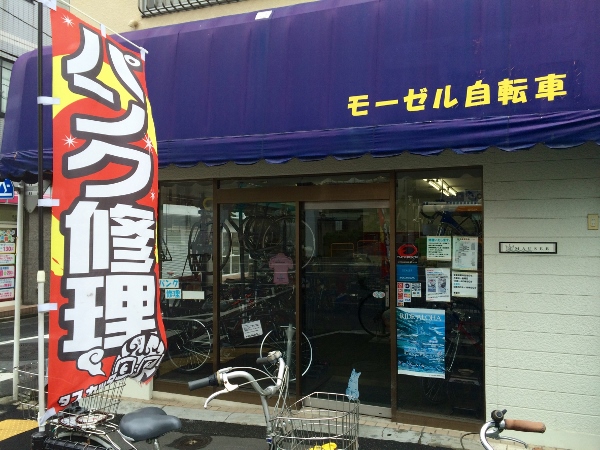 Mr. Yoshida provides pretty much every service connected with bike life that you can imagine, from sales and repairs to custom-made components and tours. "We collaborated with a kimono maker from Nishijin in Kyoto to make a frame for a customer. A carbon fibre manufacturer supplied the fibre and the weavers in Kyoto made the frame with a pattern designed by the customer. As you can imagine, it was very expensive but beautiful and unique. That's probably the most expensive component I've dealt with."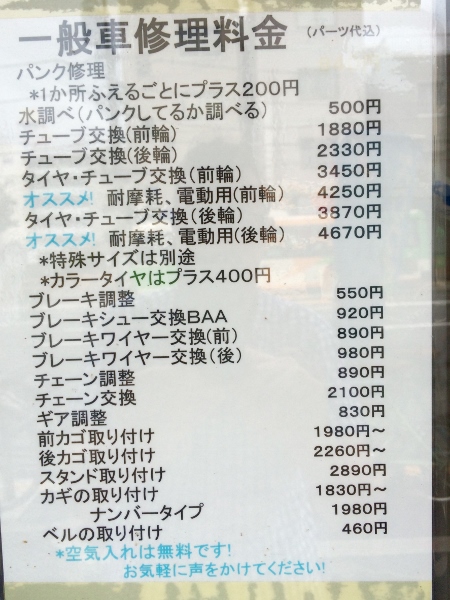 The daily business of a bicycle shop is more prosaic. For those in search of a new steed, Mr. Yoshida will discuss the customer's needs and then use his vast, accumulated knowledge to recommend a bike. Repairs, such as changing tyres, chains and brake pads, fixing baskets front and rear, mending punctures and the like, comprises a major part of the working day. The prices include parts and are very reasonable.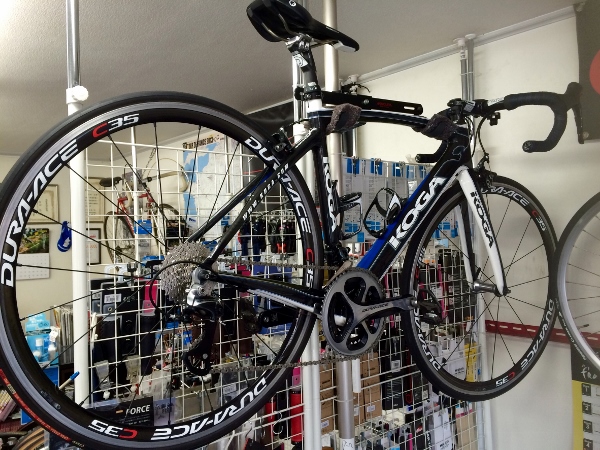 Mauser carries a wide range of bikes from such makers as Koga, hand-built in the Netherlands; and Raleigh of England, one of the oldest bicycle manufacturers in the world, established in 1885.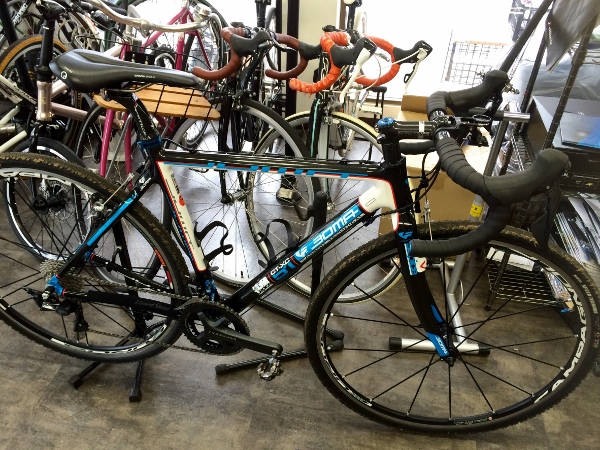 Mr. Yoshida's own favourite is this Japan-made Boma bike, used for cyclo-cross.
Cyclo-cross, for those unfamiliar with the sport, is a form of bicycle racing that takes place in autumn and winter on a short outdoor course and involves the riders dismounting and carrying their bikes over obstacles at certain points.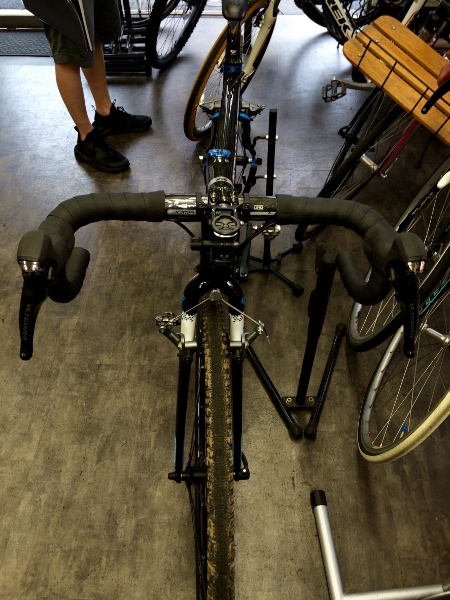 The bikes must be light yet extremely strong. Cyclo-cross is a fast-growing sport that is expanding from its traditional base in France and the Benelux countries.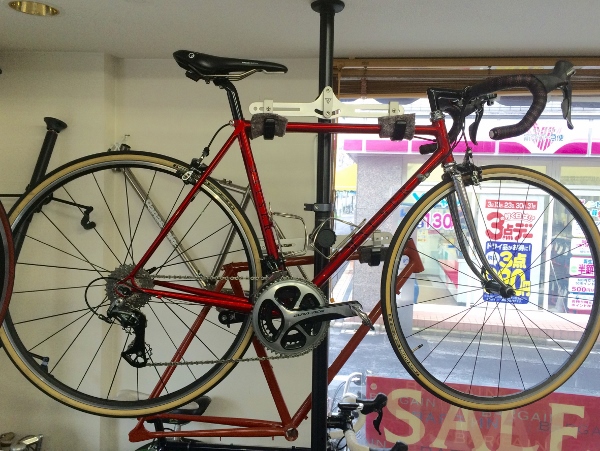 There are several cyclo-cross events held in Ibaraki, Chiba and Saitama but the most high-profile competition is the February event held in Odaiba, which attracts top racers from around the world. Road racing is the two-wheeled discipline for summer; Mauser Jitensha is closed on the third Sunday of every month as Mr. Yoshida and his customers go touring. Yokohama and Noda in Chiba prefecture are popular destinations. There's an occasional trip to Izu Oshima Island on the overnight ferry as well.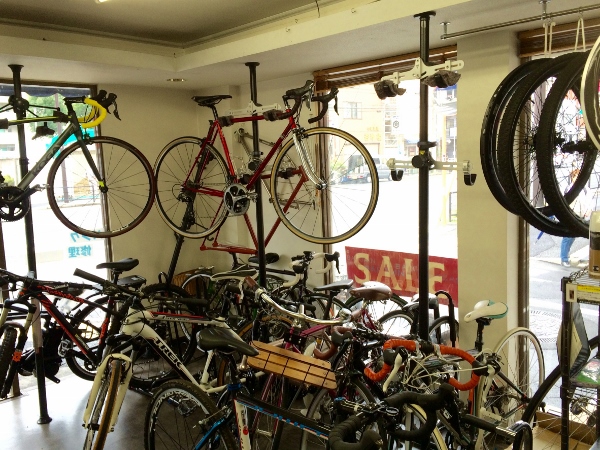 Mr. Yoshida is wildly enthusiastic and deeply knowledgeable about all aspects of bicycle life. If you're in the market for anything from the simplest of machines to a custom-made $15,000 beauty; or if you just want a tyre changing, Mauser Jitensha is the place for you. Even on a wet and chilly Monday morning the shop saw a steady stream of customers, from a beginner looking to try road racing to a seasoned campaigner after a larger pedal. All are very welcome at Mauser Jitensha.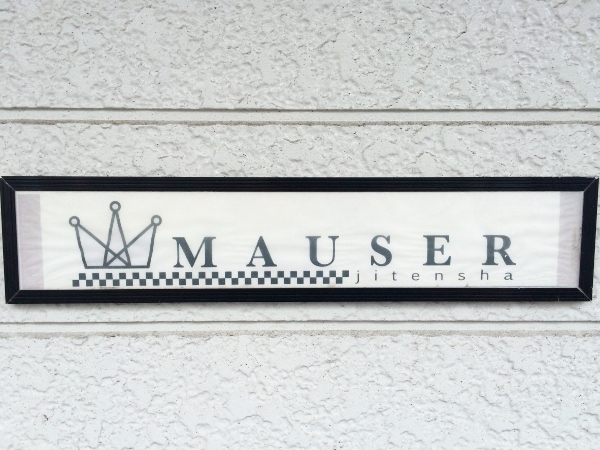 Story and Photos by Stephen Spencer