Classy Glasses and More at Megane no Miura
Published: March 9, 2018
Megane no Miura is a long-established opticians shop just one minute's walk from Morishita Station in Koto-ku. On a recent early spring day the owner and proprietor, Mr. Shuichi Miura, spared a few minutes to talk about his business and its history.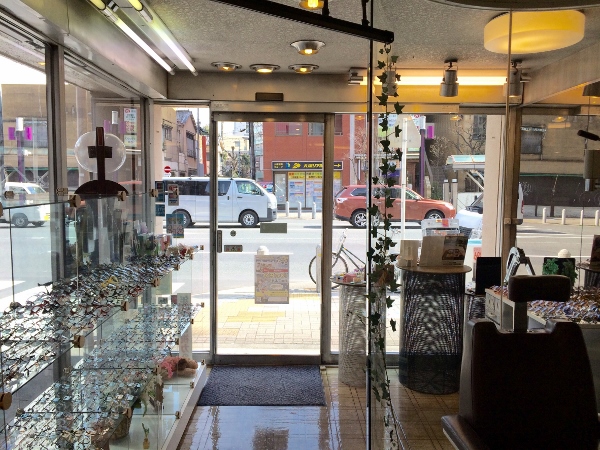 The glass walls of the shop generate a sense of spaciousness while the spotless glass display cases full of sparkling spectacles creates a clean and fresh ambience.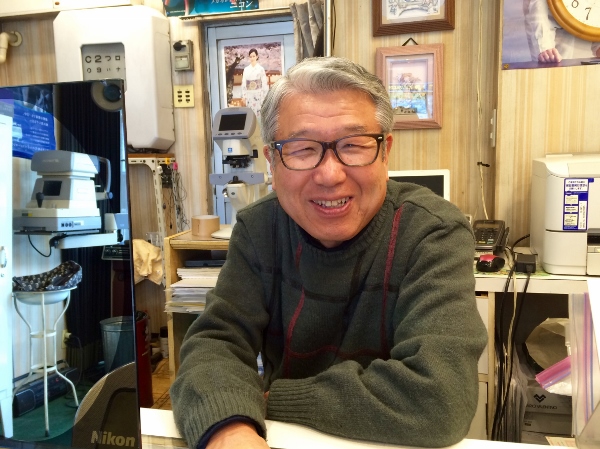 "The shop began as a watch and jewelry store. Originally it didn't sell glasses but my father, rather astutely, foresaw the future potential of glasses," says the dapper and avuncular Mr. Miura. "He reinvented the store and we've been here as an opticians for around 40 years now."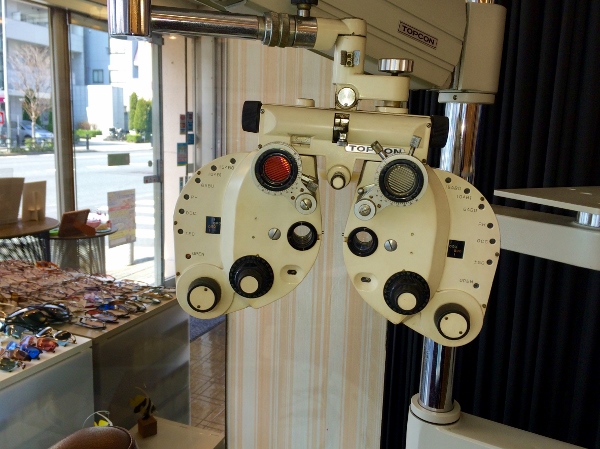 "I do everything, from start to finish. First, we test the customer's eyes with the phoropter."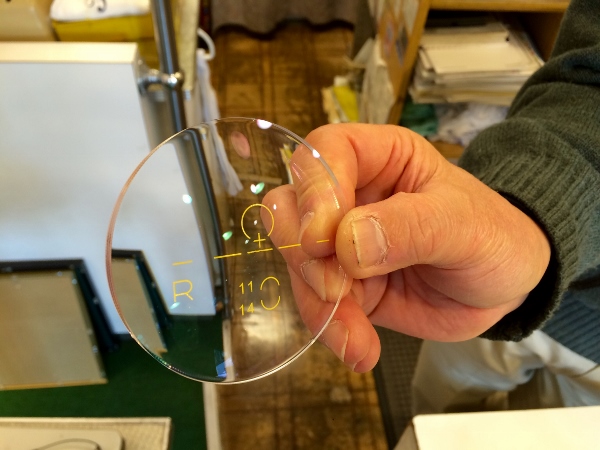 "Then we discuss the customer's needs. The customer chooses the frame style they like and I grind, then fit, the lenses. This is very important as experience is vital in this business, particularly for senior customers like ours. The younger staff at the large chain stores doesn't have the experience or understanding of older people's eyes. The glasses they sell are cheaper but unsuitable in many cases. Our customers are guaranteed of unique, personalized lenses that exactly suit their individual needs."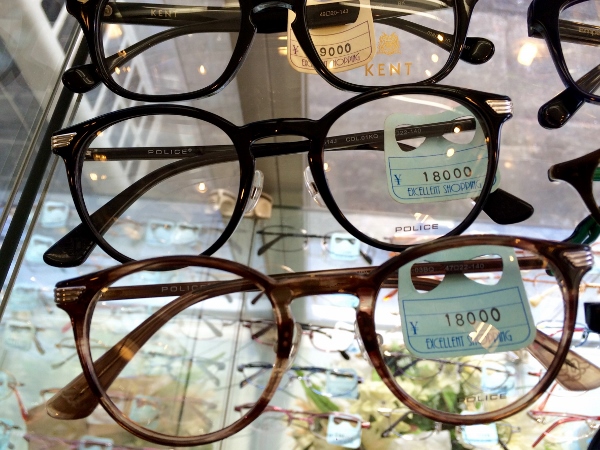 Megane no Miura carries a vast array of frames at a wide range of prices. According to Mr. Miura this rounded style is currently popular, having recently replaced oblong frames among the young and fashionable.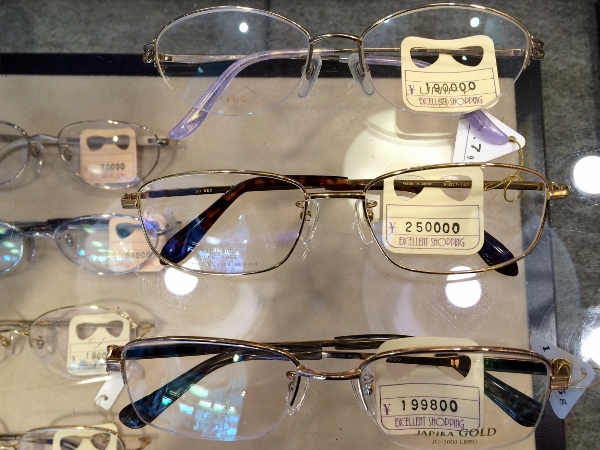 For those on a larger budget these 18 karat gold frames could be both stylish and an investment.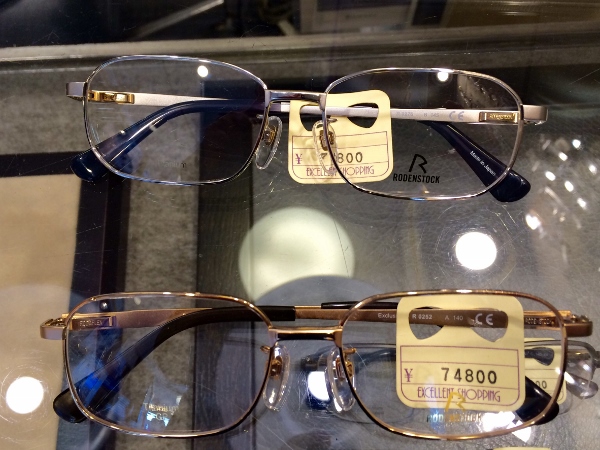 While the classic designs of German company Rodenstock, founded in 1877, are renowned all over the world.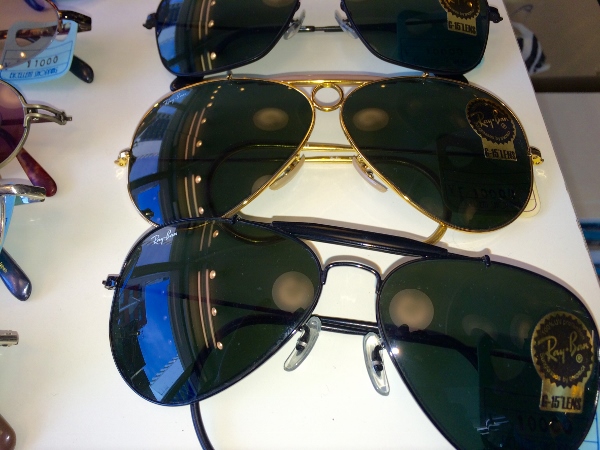 The designs of this iconic American maker remain as cool as ever.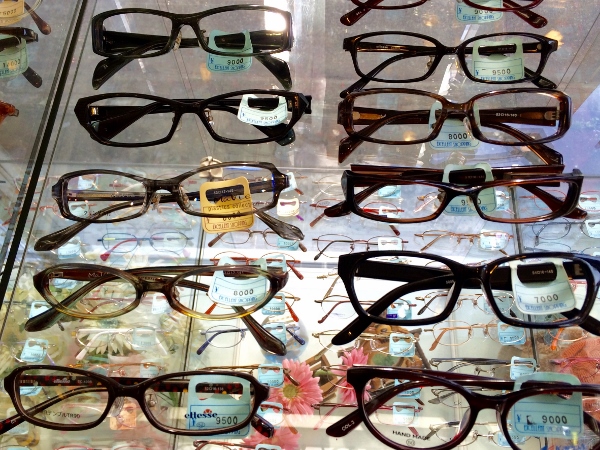 Whatever your budget or facial shape there is some "eye jewelry" to suit you here.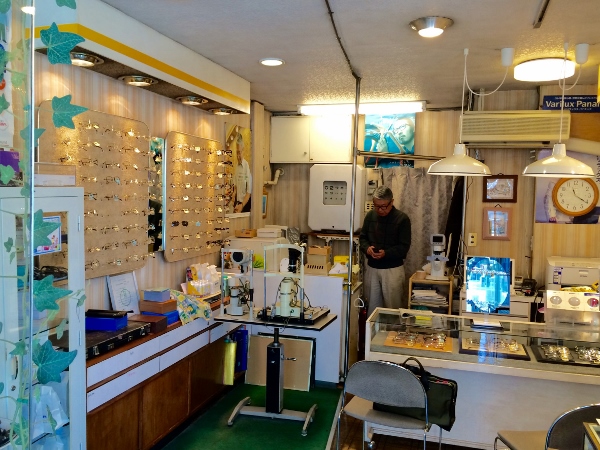 Megane no Miura carries most of the major brands of contact lenses.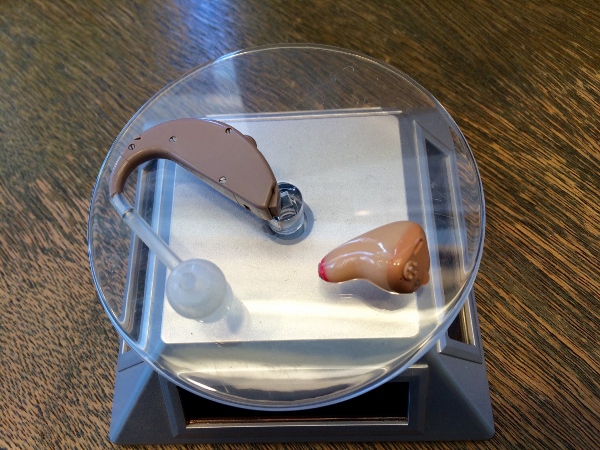 Mr. Miura is also a hearing aid expert.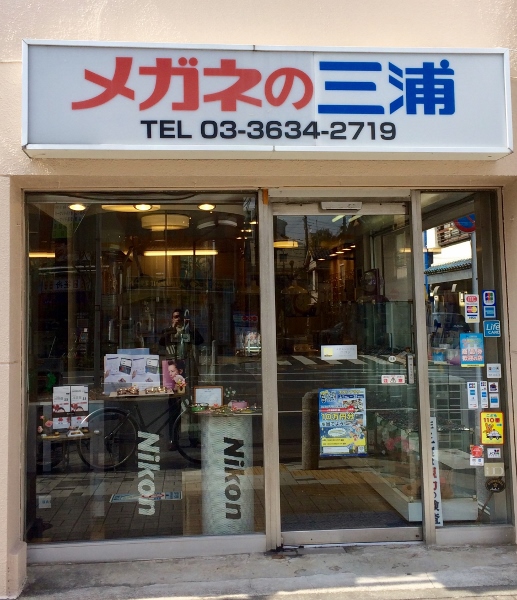 Whatever your needs, if you're in the market for glasses and prefer the professional care of a firmly established veteran with a lifetime of experience, then Mr. Miura is the man to see.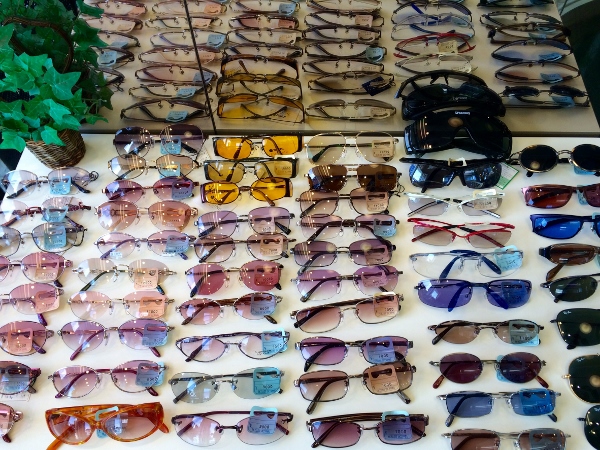 Story and Photos by Stephen Spencer