If you need to buy some sports equipment, I would recommend visiting "Miyagawa Sports", Mr. Miyagawa's shop located in Ojima. On the advice of a friend, he decided to start a sports equipment shop many years ago. Currently, he has been running the shop with his wife for 30 years!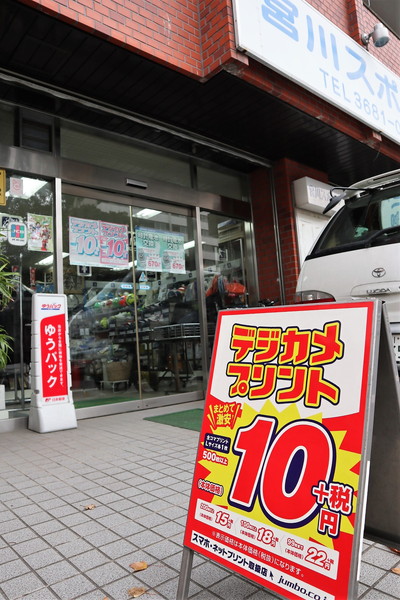 Who is Mr. Miyagawa?
Mr. Miyagawa is an avid basketball fan. He has an impressive worldwide career as an international basketball referee. During 1964 Tokyo Olympics, he was the coach for the international basketball referees! "Unfortunately, I won't participate to the next 2020 Tokyo Olympics," said Mr. Miyagawa.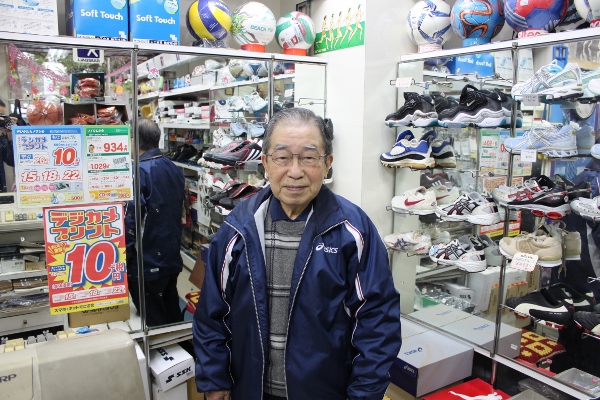 Mr. Miyagawa decided to play basketball in junior high school. "Certainly, baseball is the most famous sport in Japan, but I was attracted to basketball. It seemed like so much fun. But I was too small to become a good player. Then, after university, I began officiating basketball matches."
With five other international referees, Mr. Miyagawa has traveled all around the world. He thinks back about this period of his life with a little nostalgia.
The variety of sports equipment in his store is impressive!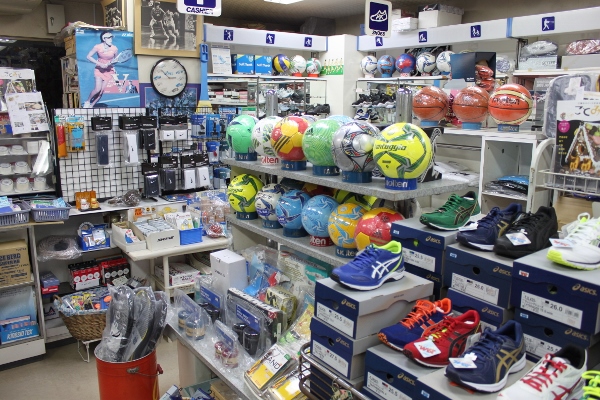 Baseball equipment is very popular.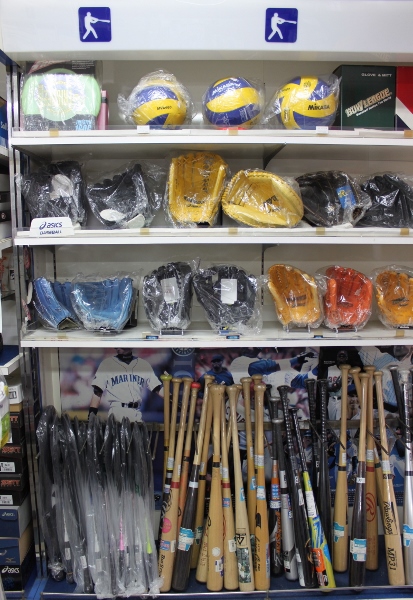 You'll find a wide variety of soccer balls and Futsal-balls. Futsal is a variant of soccer played on a hard court, smaller than a football pitch, and mainly indoors.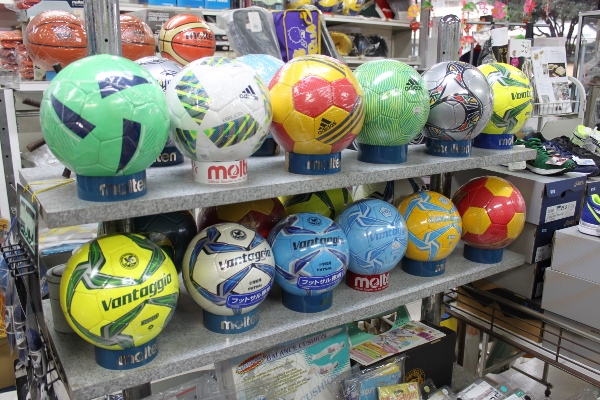 There's also a wide choice of running shoes. Who knows, maybe this will make you want to get started running to be ready for the 2019 Tokyo Marathon?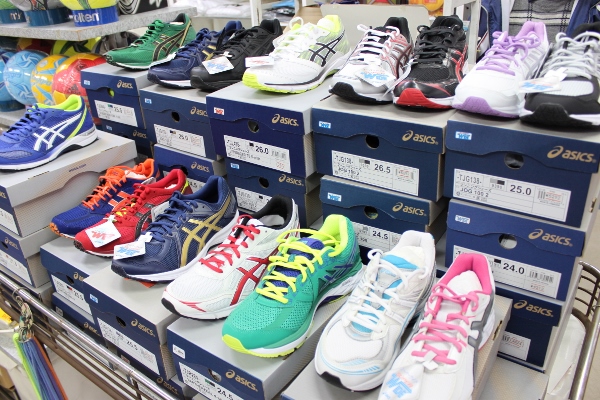 Currently, Mr. Miyagawa still coaches some junior high school basketball teams!
These are the trophies won by teams that have been coached by Mr. Miyagawa.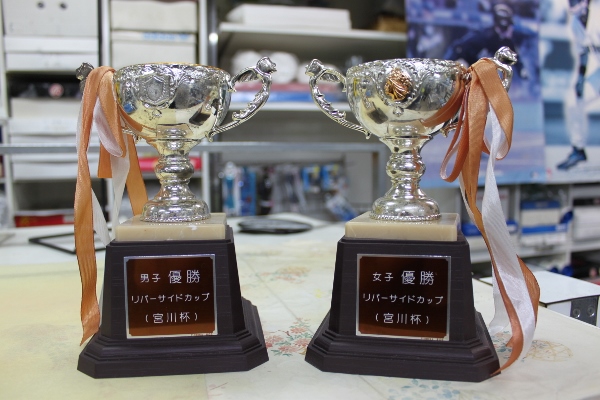 Even at 85-years-old, Mr. Miyagawa doesn't wish to hear of retirement. "As long as I'm able to work, I'll continue to run this shop!"
With a wide variety of sports equipment, it's for sure that you can find what you're looking for! Mr. Miyagawa maintains and repair sports equipment like tennis rackets and can order special equipment upon request. Whatever your need, Mr. Miyagawa will welcome you into a warm atmosphere, and will provide you with quality services and personalized advice.
Story and Photos by Aline Lambelet