Elegant Fashion at Mode Salon Yayoi
Published: October 3, 2017
Located on a lively shopping street near Ojima Station, Mode Salon Yayoi specializes in high-quality and elegant clothes for women. The owners, Mr. and Mrs. Naito, have worked together for 33 years at the shop. In the beginning Mr. Naito's parents owned the shop for 47 years. Mr. Naito told me he had studied the fashion design in Paris and worked for brands like "Chantal". He has also taken many trips to Italy to attend the fashion events. This explains Mr. Naito's ability to speak a bit of French and Italian.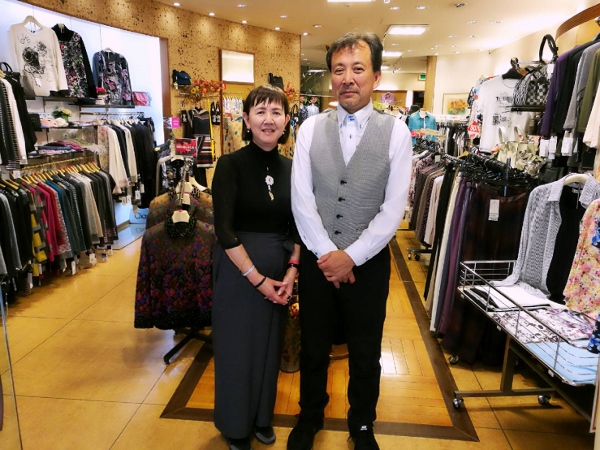 At Mode Salon Yayoi, you'll find a variety of clothes, shoes, hats and accessories. One of the bestsellers in the shop is the famous "PET bottle holder" which keeps your drink at the right temperature in your bag.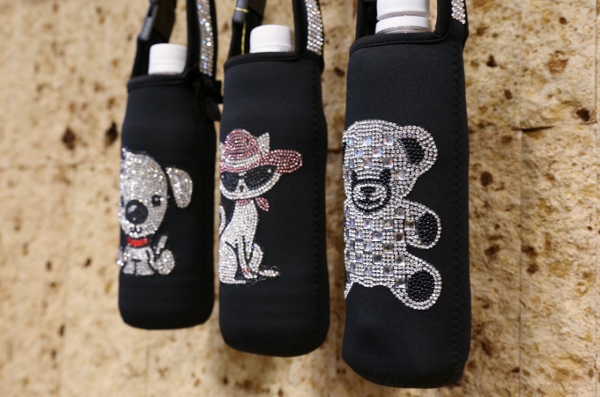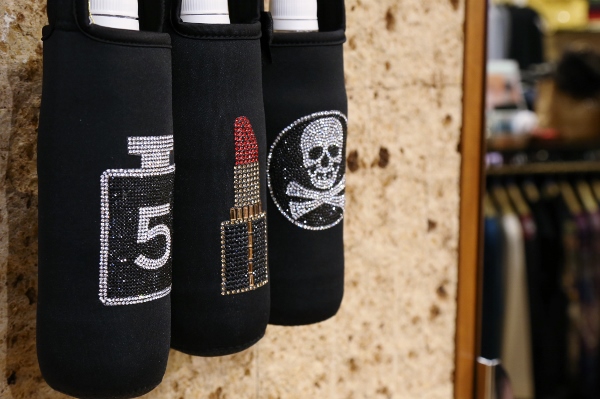 "The customers are mostly women of a certain age" said Mrs.Naito. But in my opinion, having visited the shop, younger women will also find nice and elegant outfits and fashionable accessories. Various sizes are also available, from 7 to 10 (Japanese size), in order to satisfy every customer.
Currently, the shop is stocked with its autumn collection. Mrs. Naito explained to me that the fashionable colours for this autumn are bordeaux, red, yellow and grey. These colours will give a touch of cheerfulness to your outfit and boost your look.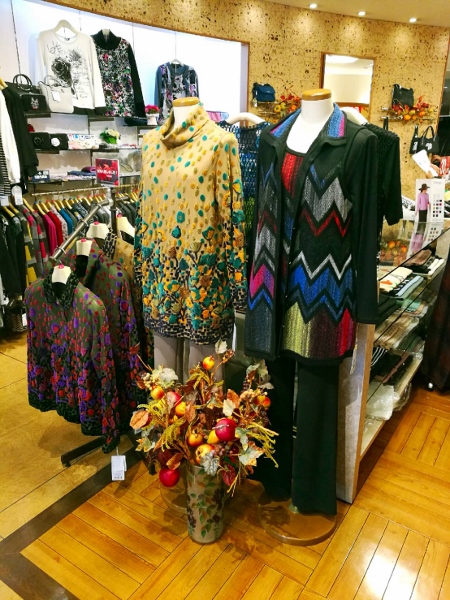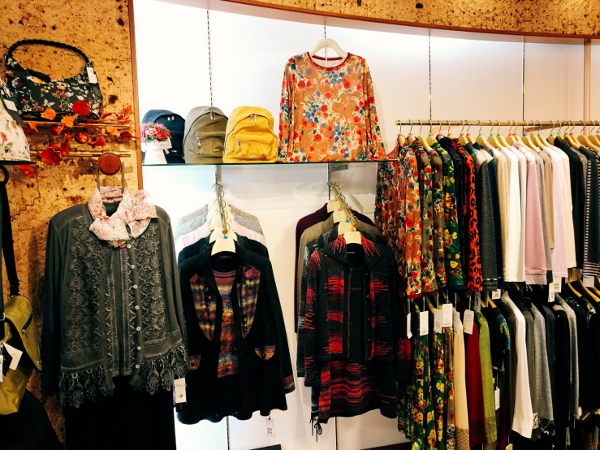 Mrs.Naito decorates the shop with care, adapting the decorations to the seasons and the most important annual holidays. These little details give the shop a warm ambience and put the customers at ease.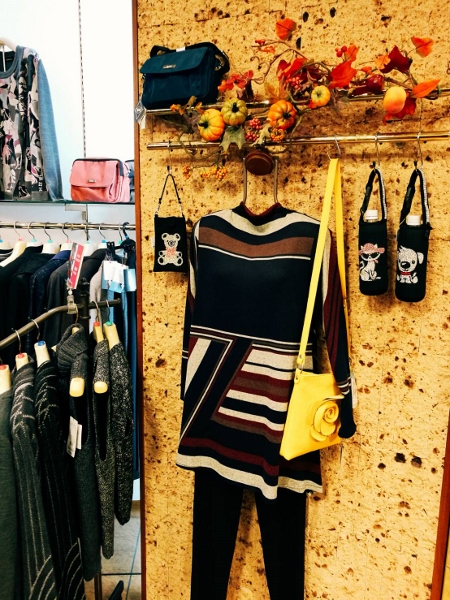 "I appreciate being able to give advice to the customers; I enjoy the exchanges we have and meet interesting people every day. The customers are also interested in receiving advice from my husband. The perspective between men and women about fashion can differ, and this gives an added value to the quality of the service."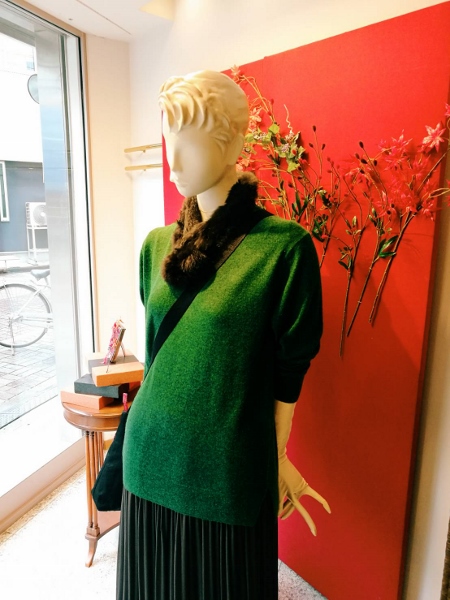 Mode Salon Yayoi is a perfect place for elegant ladies looking for high-quality outfits. The professionalism and the kindness of Mrs. and Mr. Naito will ensure you receive good advice in order to find the perfect outfit.
Story and Photos by Aline Lambelet