Mon Beauty Salon: The Beauty Garden
Published: March 14, 2018
Located near Nishi-ojima Station on a small, peaceful street, the beautiful frontage of Mon Beauty Salon ("Mon Biyoushitsu") will draw your attention. A lot of colourful plants and flowers decorate the inside and the outside of the salon.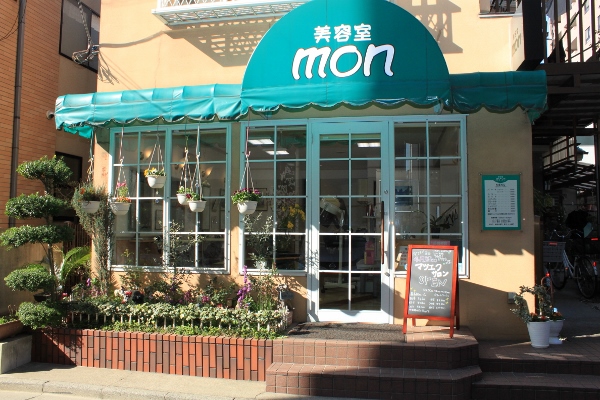 Mrs. Kanesaka, the owner of the salon, and one of her friends take very good care of the plants and flowers. It gives a lot of character to the store and makes you want to enter and discover this beautiful salon.
There is a warm ambience inside. The decoration is nice, and it must be very easy to relax here!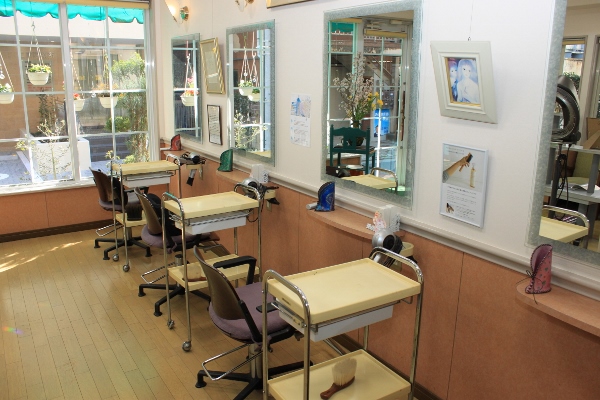 Mon Beauty Salon has existed for more than 50 years! Three generations of owners have succeeded in providing high-quality services here. Currently, Mrs. Kanesaka and her daughter, Ms. Takako, are running the salon together. The staff of Mon Beauty Salon work to provide the best service, whether that is a haircut, hair-colouring, hair-styling, perming or a head spa!
What is "head spa"?
By massaging your head and scalp with different products, blood circulation and hair growth will be stimulated. Head spa is known for reducing migraines and loosening up tense shoulders and neck muscles. The products used will deeply moisturize your hair, keeping it healthy and shiny. Makes you want to try it, doesn't it? Be sure to ask for Ms. Takako, the specialist in head spa, if you visit Mon Beauty Salon!
The salon uses products from a professional cosmetic line. Their flagship product is the AB lotion. "This lotion is amazing! You can spray it in your hair every day as a hair treatment. After getting your hair coloured or permed, it's very good for taking care of your hair," said Ms. Takako. "You can also mix the lotion with your favourite shampoo or conditioner!" Naturally, Ms. Takako uses this lotion for the head spa treatment.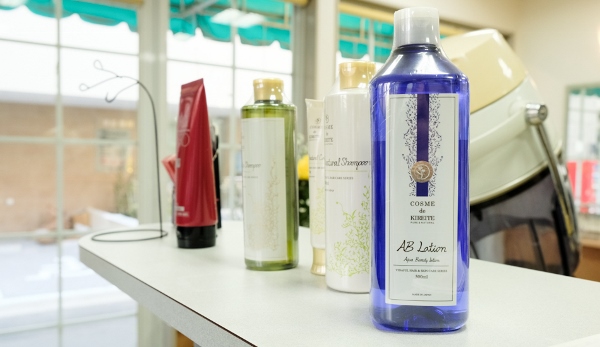 The salon also offers other esthetic services. A friend of Ms. Takako comes once a month for a foot massage or eyelash extension.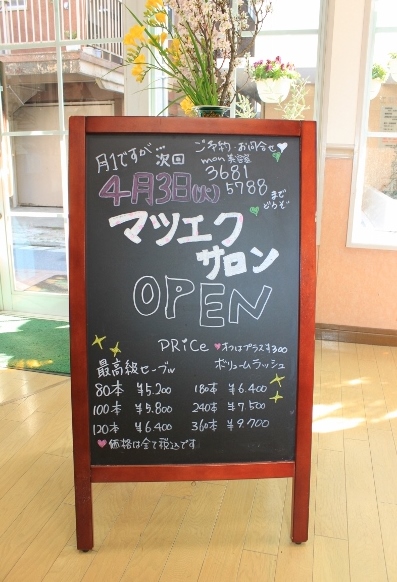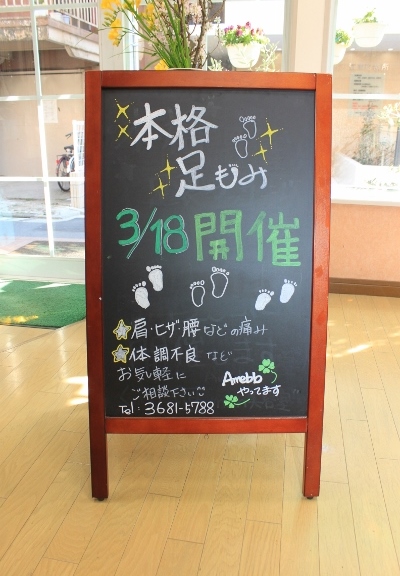 The salon welcomes all types of customers, from children to the elderly. Foreigners are welcome too and, as a cherry on top, Ms. Takako speaks English very well!
Inside the salon, you can admire the handmade decorations made by a friend of Ms. Takako. Rays of sunlight reflected by the glass decoration illuminate the salon. It's very beautiful! If you see something you like, they're available for sale!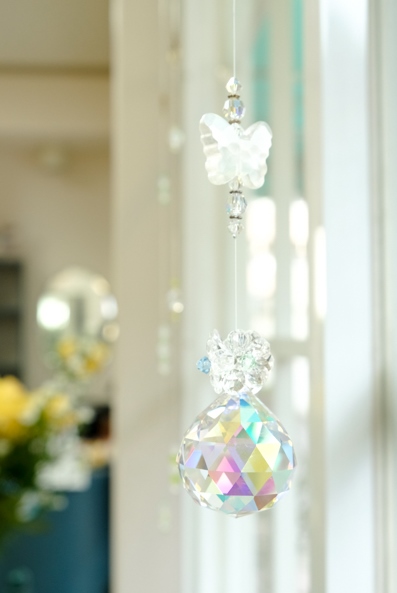 If you want to enjoy a moment of relaxation and/or a new haircut, try out Mon Beauty Salon. I'm pretty sure you'll fall in love with this lovely salon and come back again
Story and Photos by Aline Lambelet