Morishita Iseya is a pleasantly unkempt shop just one minute from Morishita Station. Amongst other things it sells Japanese confectionery and … clams? Is that right? Let's ask the gregarious proprietor Mr. Homma.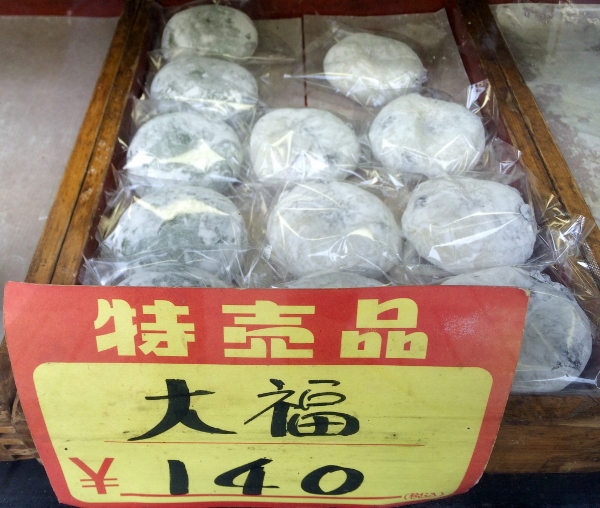 "We've been here in Morishita for around 80 years now, serving traditional Japanese confectionery made to original recipes in the Fukagawa style. My grandfather branched out from the first shop, which opened in Monzen-nakacho about 120 years ago. I'm up at 6am every day, making long-established favourites like daifuku, chamanju and sakuramochi. I usually make around 30 of each and they all sell out. Our daifuku (glutinous rice cakes stuffed with mashed azuki bean paste) are very a popular morning or afternoon snack."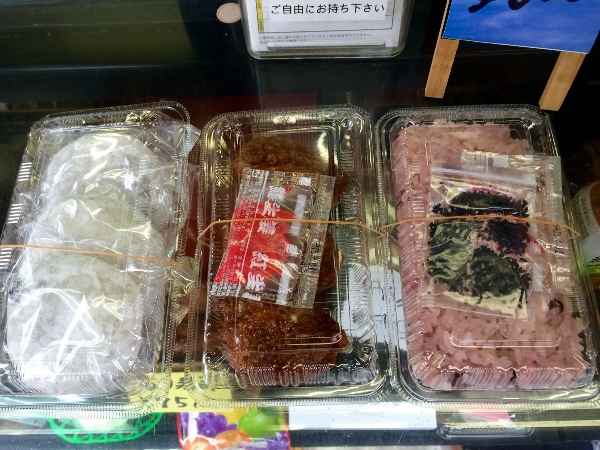 The top seller at Morishita Iseya is the ohagi (glutinous rice balls covered with mashed azuki bean paste). Ohagi are traditionally associated with the spring and autumn equinoxes but Mr. Homma makes them all year round and such is their fame that all were sold out by 2pm on the day I visited. All told Mr. Homma estimates he makes around 300 items a day and generally sells almost everything.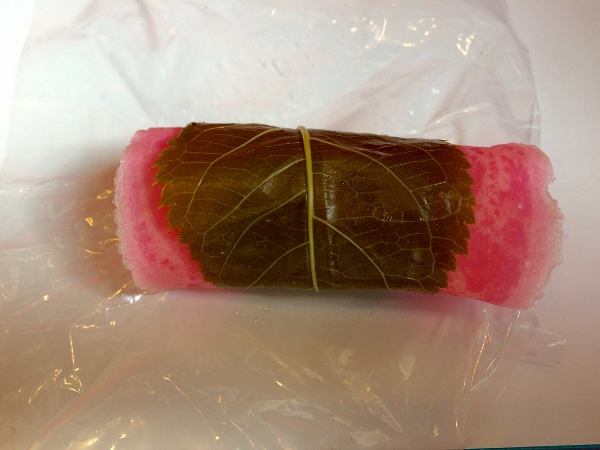 Since the ohagi were long-gone Mr. Homma kindly offered me a sakuramochi, a sweet pink mochi rice (glutinous rice) cake stuffed with azuki bean paste and wrapped in a pickled cherry blossom leaf. Traditionally eaten in spring during the cherry blossom season, they are tremendously popular throughout Japan. "Ours are unique," says Mr. Homma. The azuki bean paste is sweet but not cloyingly so and has a slight salty finish to the taste. Coupled with the sharpness of the pickled cherry blossom it creates a most unusual combination of flavours. "Since they aren't overly sweet people can easily eat a couple in one go. Many sakuramochi are so sugary one is usually enough," adds Mr. Homma. Unique indeed.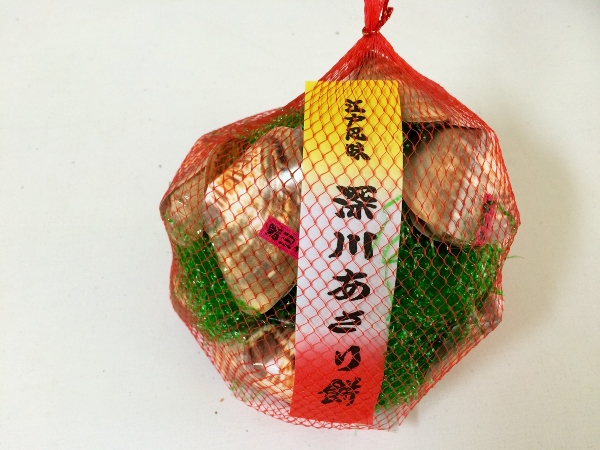 So, what about these clams? Well, they certainly look like clams.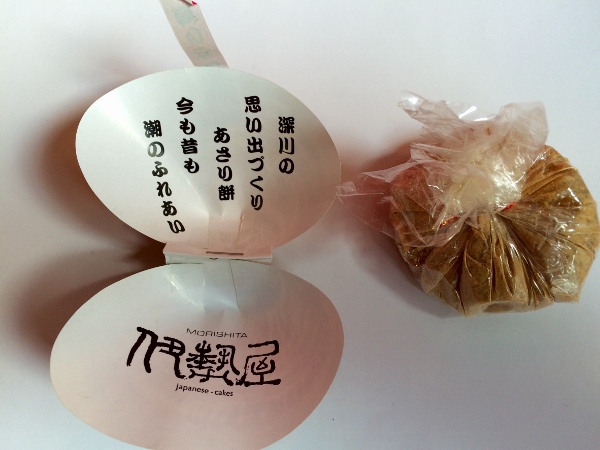 However, a closer look reveals the shell is actually paper and contains a sweet. "It's azuki bean paste mixed with miso (fermented soy bean paste) and dusted with kinako (roasted soybean flour). I created it myself as the sweet version of the traditional Fukagawa favourite asari-meshi (short-neck clams simmered in miso soup and served on rice)," says Mr. Homma. It has a strong, rich flavour, an interesting combination of the sweet and savoury.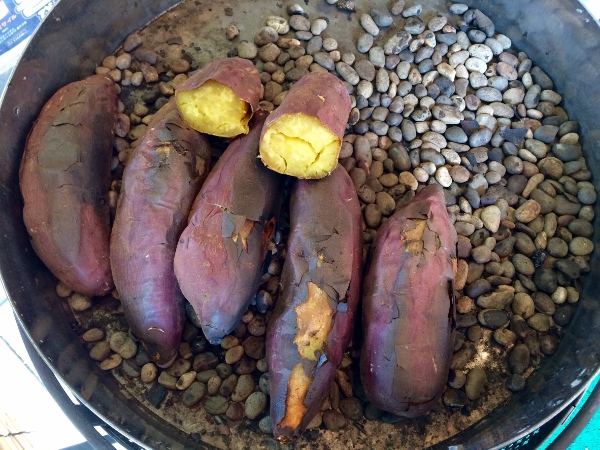 Not content with creating confectionery Mr. Homma and his charming wife also sell that great winter favourite, baked sweet potatoes. These are no ordinary sweet potatoes, though. "These are called Silk Sweet, from Chiba Prefecture and they're the best you can buy," says Mr. Homma. "They're much softer than the Beni Azuma type and far sweeter."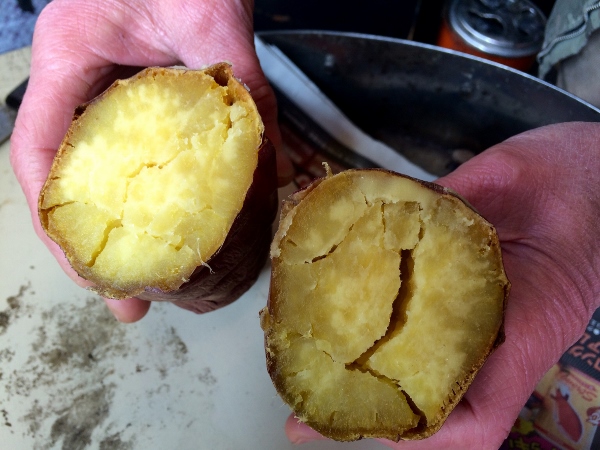 It's true; they have a soft, almost creamy texture and are amazingly sweet, easily the sweetest I've ever eaten. No wonder they're so popular with the ladies.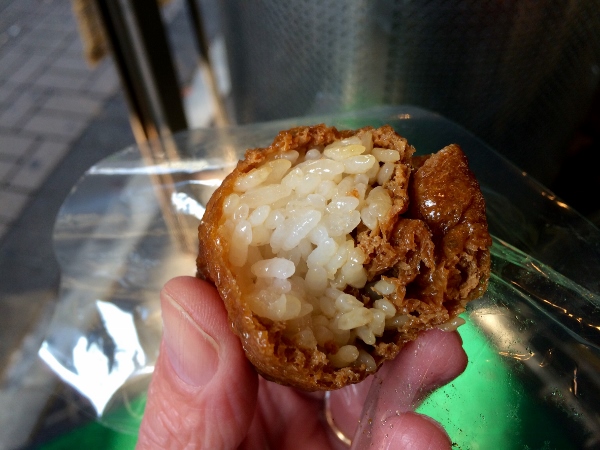 Mr. Homma also makes sekihan (azuki bean rice) and oinari. Oinari are a great treat; pouches of deep fried tofu skin simmered and stuffed with sweetened and vinegared rice. Mr. Homma simmers the skins three times over a period of three days, which creates an incredibly rich, strong flavour. "That's the real taste of Fukagawa and Old Edo," he says. He's right; the rich savoury flavour and dark colour of the skins balance perfectly with the slightly sweet rice. Delicious, and a world away from the rather bland oinari sold in many places.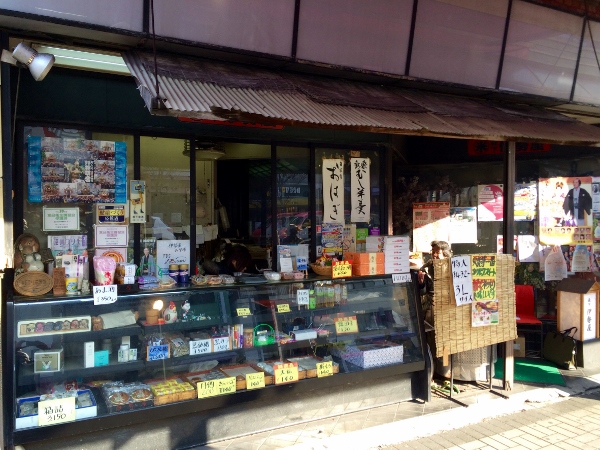 Morishita Iseya is a local fixture in Morishita. Passersby stop to chat with Mr. Homma, who seems to know everyone. A steady stream of customers drops in: kindergarten age children and their mothers, senior citizens, high school students and business people. If you'd like to try the traditional flavours of old town Fukagawa, both sweet and savoury, then this is the place to do it. Mr. Homma is waiting to serve you!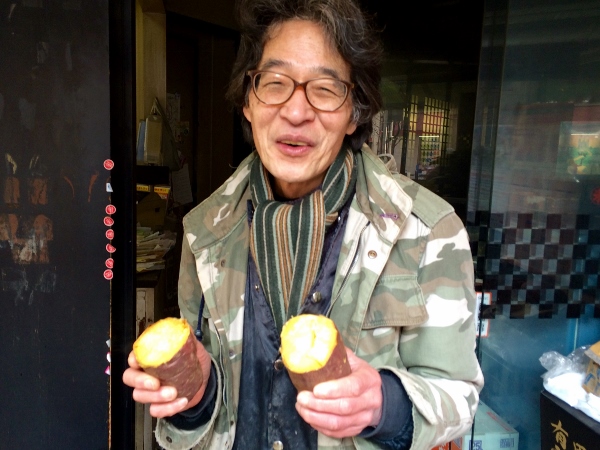 Story and Photos by Stephen Spencer