Exquisite Nail Care: Getting Back to Basics with mayunail
Published: February 15, 2019
"People will fall in love with you for your hands alone."
So claimed Ms. Mayu, the owner/manicurist/nail stylist (and so much more) of Nail Salon mayunail, a few minutes after I met her at her store. It would have sounded like a stretch but for the straightforward, no-nonsense aura emanating from the woman herself. I was instantly intrigued.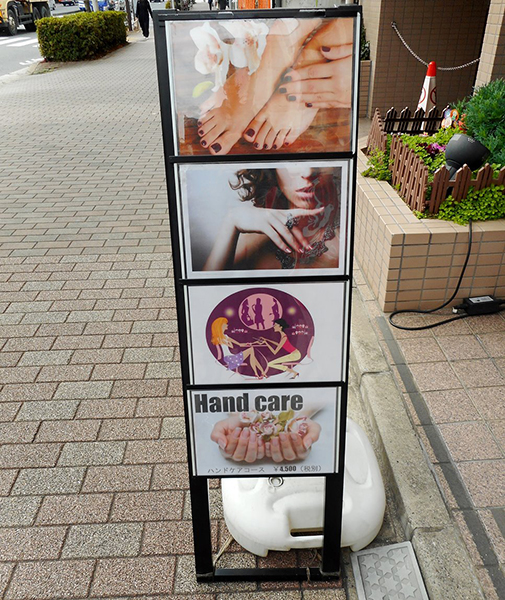 The basis of mayunail's philosophy is this: that proper care comes first, and nail salons are places that should enhance personal health, not just provide superficial plumage.
This might sound like simple common sense, but is often not the case in today's nail industry, Ms. Mayu warned. "Japanese nail salons are mostly about the glitter and glitz," she said. "We have amazing artists who do wonderfully detailed nail art—and that's great! But all those shiny coats mean nothing if your nails aren't being taken care of properly. Real nail stylists, who put in the time and effort to check the health of your nails, trim your cuticles safely and properly, and offer counsel for long-term care, are a rare breed these days."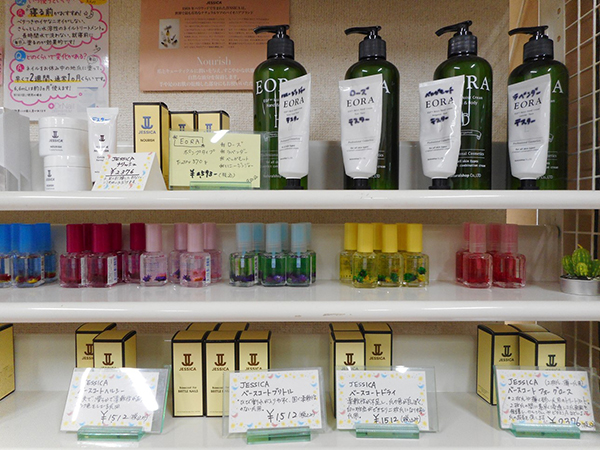 Ms. Mayu herself got into the industry 20 years ago, and has seen various trends come and go. Despite her years of expertise, she continues to hone and refine her skills incessantly; she told me enthusiastically about going to New York (where she is also a certified nail stylist), visiting salon after salon to pick up on tips and experience different services. "They're so fast, so efficient!" she said, nodding sagely. "And they put so much more emphasis on hand and nail care, including men, too."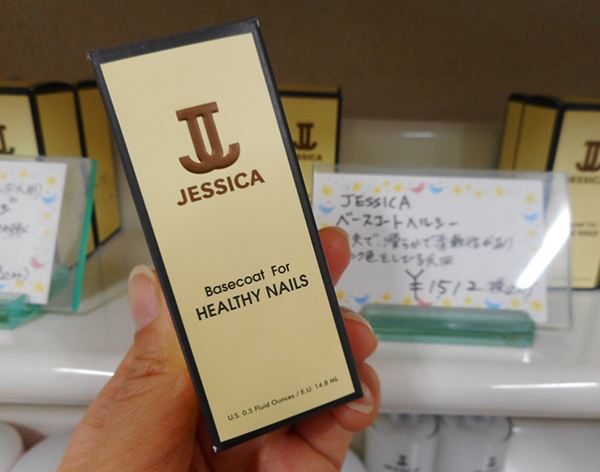 She sells some of her recommended products (lotions, cuticle oils, base coats etc., many of which are imported) in store. A lot of them, unsurprisingly, focus on growing strong, healthy nails. One brand in particular she recommends is "Jessica", produced by "The First Lady of Nails", Jessica Vartoughian. Jessica is credited with opening the first "nail only" salon in the U.S., and her revolutionary methods and entrepreneurial endeavours have made her a celebrity in the field. In fact, mayunail is a "Jessica certified nail salon", meaning that Ms. Mayu received training as a nail cultivist from Jessica herself.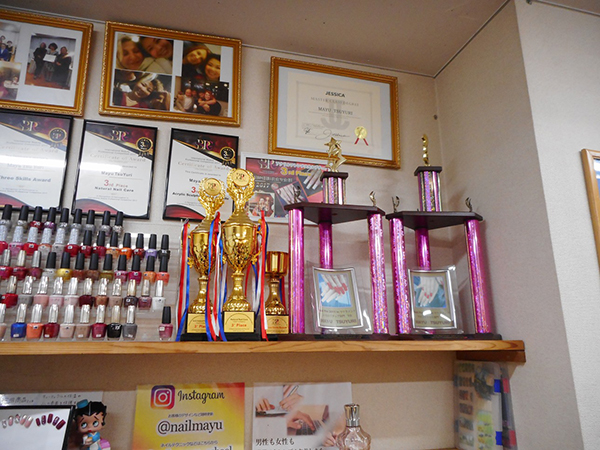 (Her certification and memories from the training workshop sits proudly displayed in the shop, next to other prestigious awards she's won over the years.)
Another thing Ms. Mayu insists on is that nail salons are places for people to unwind, relax, and take a load off of their mind.
"The whole, lovely part of it is being able to sit face to face with your manicurist, unburdening yourself to someone. There should be a sense of trust between you and your nail stylist," she said.
So while of course mayunail offers many smashing gel nail designs from which to choose…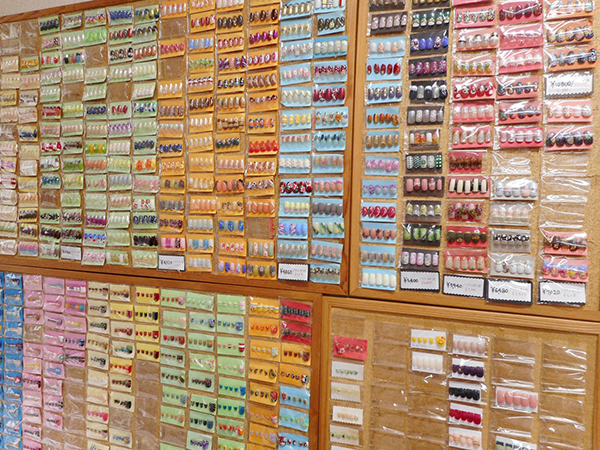 And bottles upon bottles of nail polish in every shade for those who prefer to keep it simple…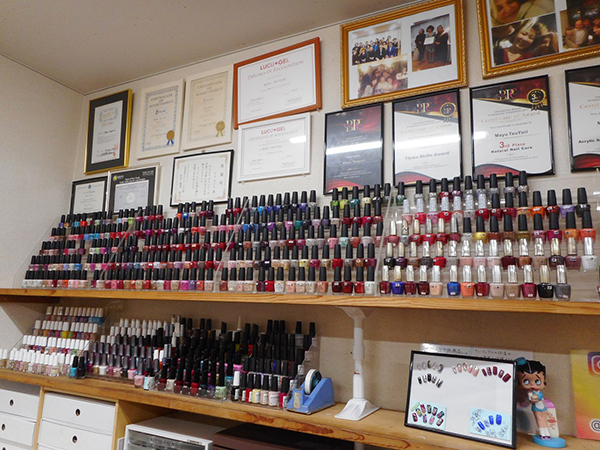 You can bet that your nails will get thorough, professional care to make sure they're the healthiest they can be before any of those decorations are donned.
To demonstrate just how effective simple good care can be, Ms. Mayu told me to hold out my hand.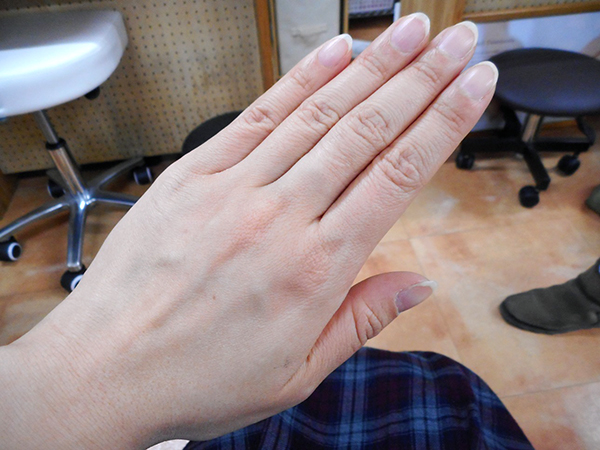 (I don't exactly do anything in terms of special care, so my skin was pretty dry and my cuticles are a bit of a mess.)
She then took some simple hand cream and squeezed out an enormous dollop of it onto my skin: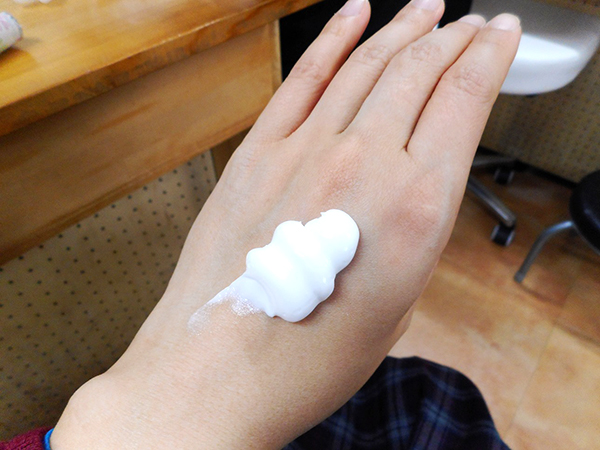 This is a lot more than I usually put on!
"Now rub that all over until you've got a white film of cream," she told me.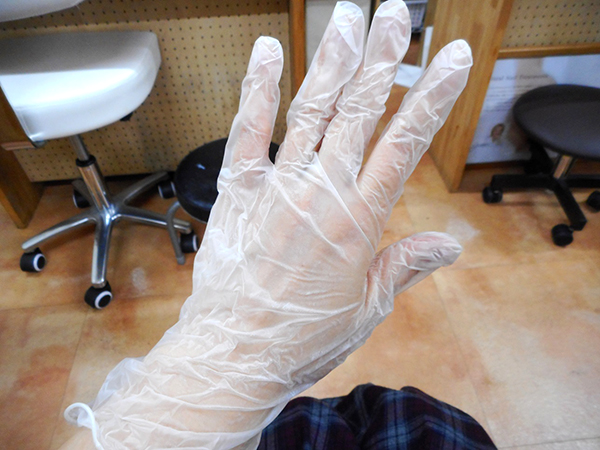 She then outfitted me with some simple gloves (nothing fancy, just ones you might use for cleaning around the house) and told me to leave it on for 15 minutes.
"If you're doing this at home, you can do chores, clean your bathroom, mop the floor, or anything to pass the time."
But since we were at the salon, I got to sit on one of the massage chairs instead: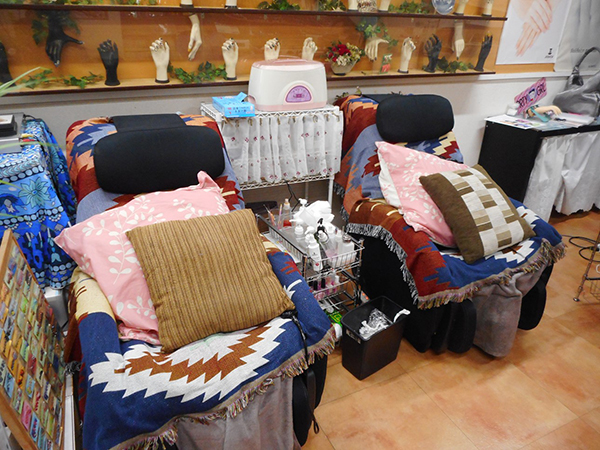 They were wonderful! The chair thoroughly kneaded my back while I let my hands rest. "Yeah, they're probably the hardest workers at this salon, and I only have to pay the electricity bill to keep them!" Ms. Mayu joked.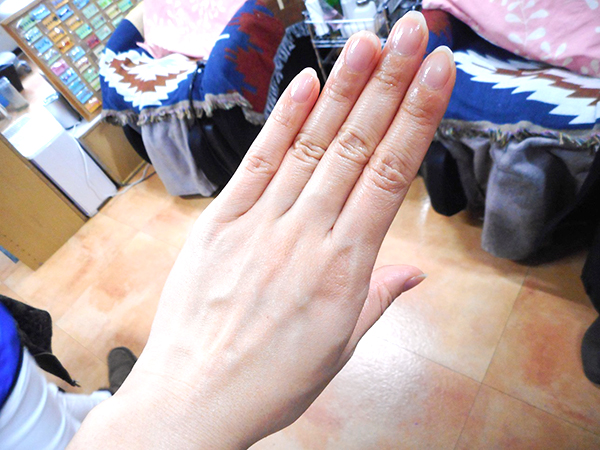 Once time was up, I removed the gloves and…voila!
The skin was thoroughly hydrated, and felt softer to the touch. The skin also looked brighter. It seems a little really goes a long way!
"Simple care like this, hydrating your skin, going to a proper nail salon to get your cuticles taken care of, making sure your nail grows healthy and long… Just watch, people will be falling in love with your hands before long!" Ms. Mayu assured me.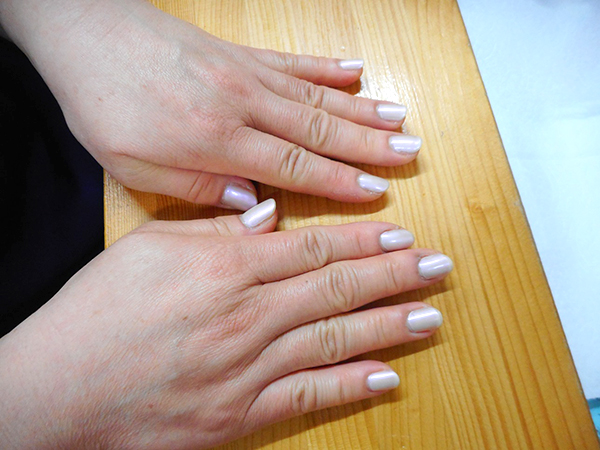 Ms. Mayu's techniques are well-known among her loyal clientele, many of whom were introduced to the salon after facing hand and nail emergencies (often due to improper care). One of her customers (whose hands are featured above), came to mayunail after an unfortunate incidence left her nails bleeding and shorn. After a few months, her nails have grown back properly, and she now enjoys getting a manicure regularly to help promote further healing.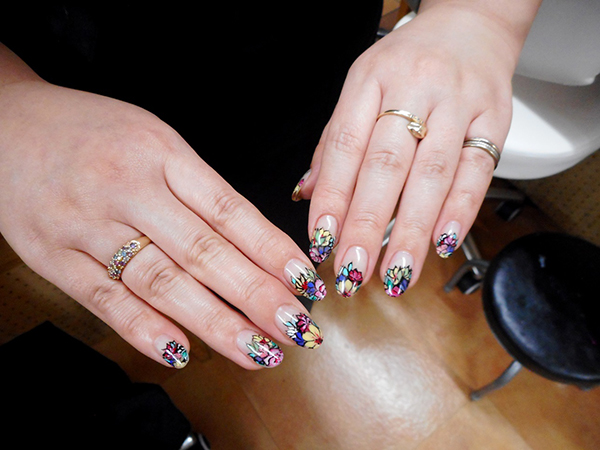 If nothing else, the beautiful state in which Ms. Mayu keeps her own hands and nails should be more than convincing of her skills. She takes care of her nails exquisitely, and offers the same care and love to her clients as well. "I know my services aren't cheap, but I always want you to feel that you got more than what you paid for. Otherwise, what's the point?" With this conviction and great passion, she hopes to keep spreading the message of proper nail care for all, overwriting mistaken conventions and stereotypes to show how important nail care can be.
"My goal in life is to help people feel more beautiful. For some professionals, that means treating hair, or skin, or giving massages. It just so happens that my calling is hands and feet!"
Story and Photos by Xianru Shen(Koto City Office Coordinator for International Relations)