Unparalleled Quality, Eighty Years in the Making
Published: June 7, 2017
Japan loves bread.
Soft breads, hard breads, sweet breads, savoury breads…and with a selection you would be hard-pressed to find elsewhere, Tokyo is a baked goods wonderland.
But to find the really good stuff, you'll want to keep an eye out for family-owned businesses that have stood the test of time; businesses like Nakaya Bakery, located on Kiyosumi Street on the eastern side of Koto City.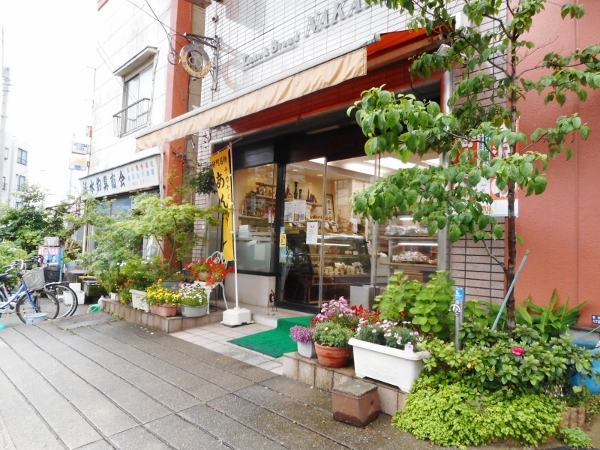 Nakaya Bakery has graced this neighbourhood for eighty-some years and counting. Their clientele includes avid fans willing to travel from afar and locals lining up outside the doors before the shop even opens at 6:30 a.m.
"Welcome!" Mrs. Ritsuko Nakaya greeted me with a smile on this weekday afternoon, just past lunch hour. She and her husband are the third-generation owners of Nakaya.
"Here, try a bite of this," she said, slicing off a piece of their sweet potato Danish loaf.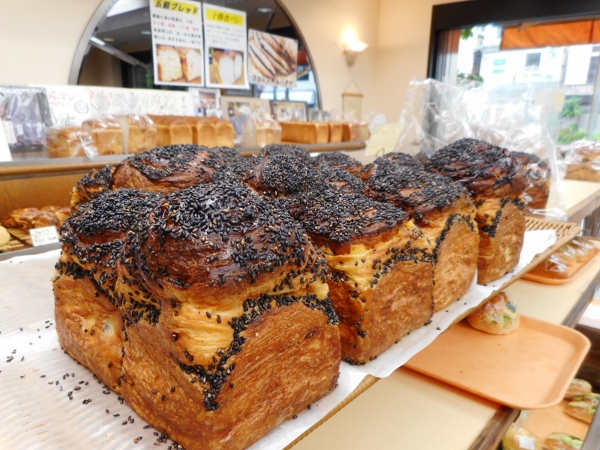 Yum! The fragrant and crunchy black sesame coating hit my tongue first, followed by the luscious taste of sweet potato. Delightful without being cloying, it was the perfect little treat to start off my visit.
"We sell quite a few of these a day. Some customers reserve loaves in advance." Smart customers, I thought, as she started guiding me around the store.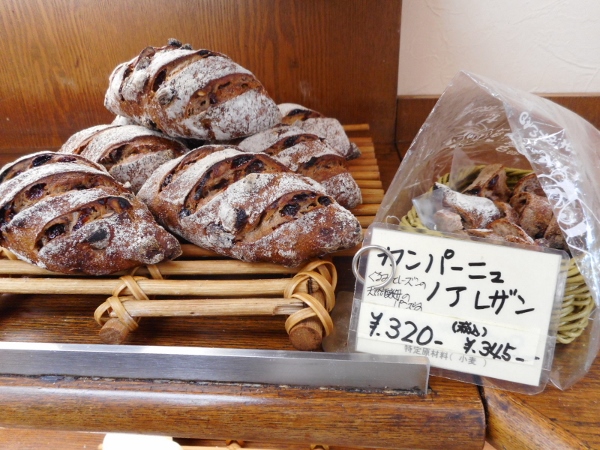 Immediately noticeable was the availability of hard breads, which I'd heard can be hard to find in Japan. This didn't seem to be an issue at Nakaya. In addition to the country-style nuts and raisin bread pictured above, there were also two types of baguettes: one made with flour from France, the other made with flour from Hokkaido. "They taste different, and different customers favour one over the other," Mrs. Nakaya explained.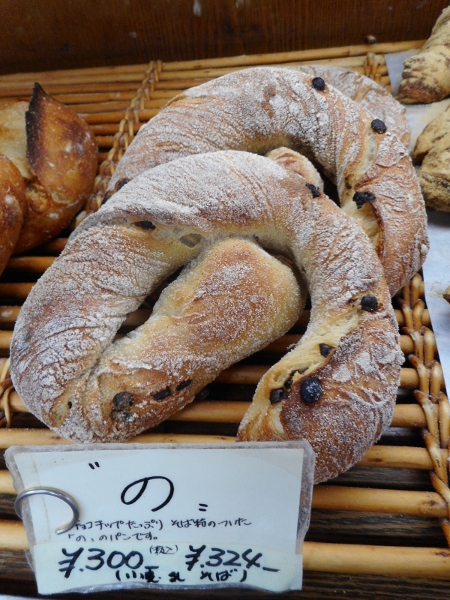 My personal favourite was the charmingly named "No". The spiral shape of this bread resembles the Japanese character の (no), and is filled on the inside with bittersweet chocolate.
With a definite bite that advocates of hard bread will adore, the not-too-sweet chocolate-y taste is complemented by a dusting of soba flour on the outside, giving it a fragrant overtone.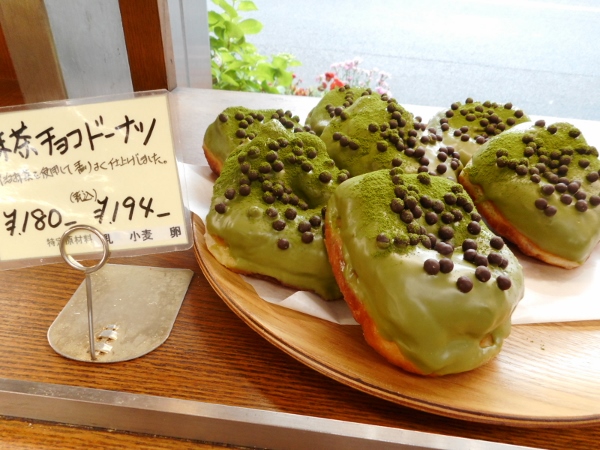 For softer and sweeter selections, the matcha chocolate doughnuts caught my eye. Coated with green tea glaze and dotted with crunchy chocolate crisps, it looked like the perfect afternoon snack!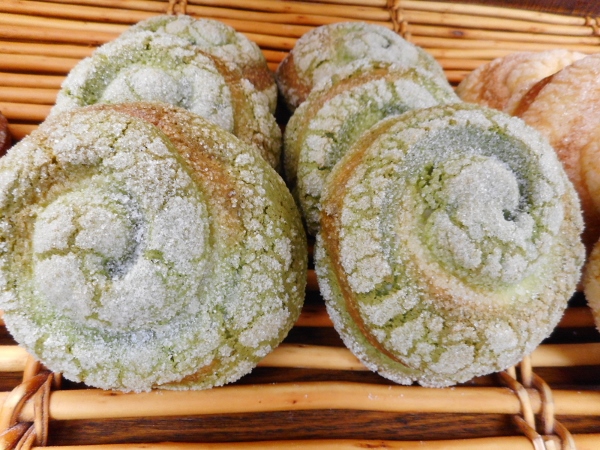 Also on the shelves was that old-time Japanese favourite, melon pan (melon bread, traditionally named so for its looks and not necessarily for its taste). One variation featured white kidney bean paste filling—an unusual (but delicious) recipe.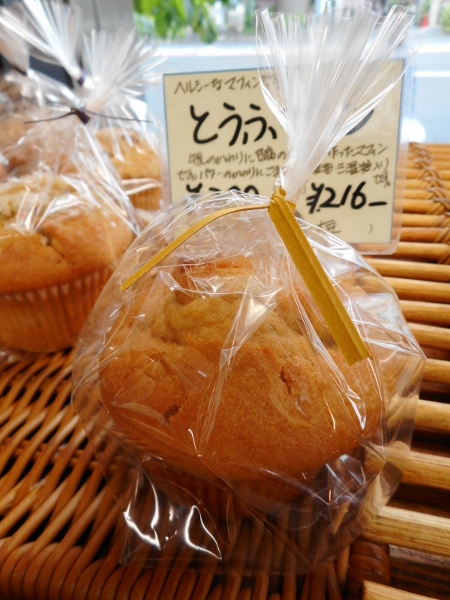 There were even tofu muffins for the health-conscious…! (*_*)
Many, many more types of goodies—including a whole section of savoury breads and sandwiches perfect for lunch—were available; so many that I can't possibly introduce them all here.
"The selection varies from day to day. There are regular items, of course, but for a fuller lineup you'll want to try coming on the weekend!"
Wait, there are even more??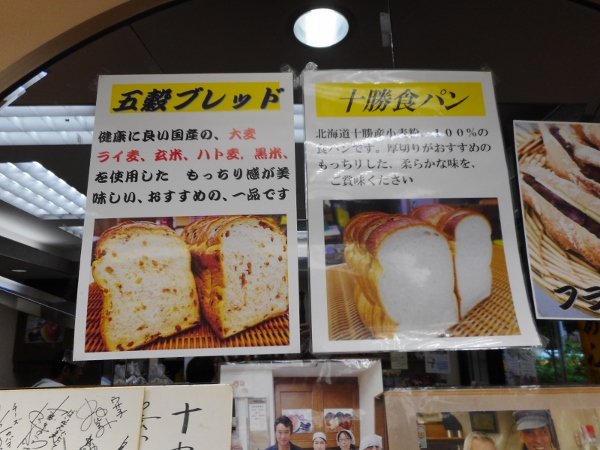 (There are. I missed their multigrain loaf—another rarity in Japan—for example, because production days alternate. A weekend trip is now definitely in the plans.)
But when it comes to Nakaya, the final spotlight has to be cast on these beauties: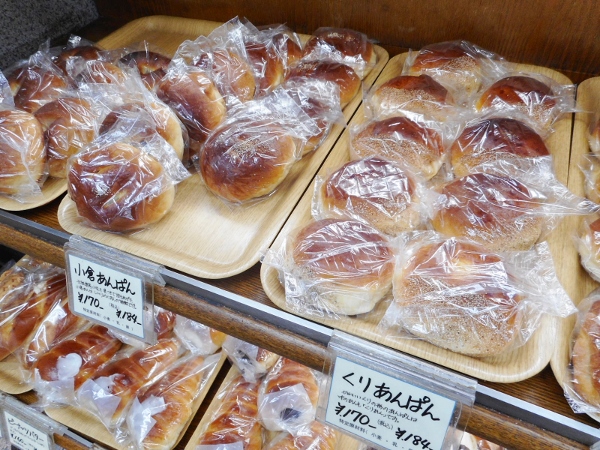 Nakaya's an-pan (paste-filled bread) is nothing short of a local celebrity. While red bean paste-filled bread is the most traditional and famous, they also offer white kidney bean paste, chestnut, and even sakura cherry blossom paste in the springtime!
With a recipe that has remained unchanged since the shop's beginning, they put out something along 1000 of these a day to loyal customers from all over.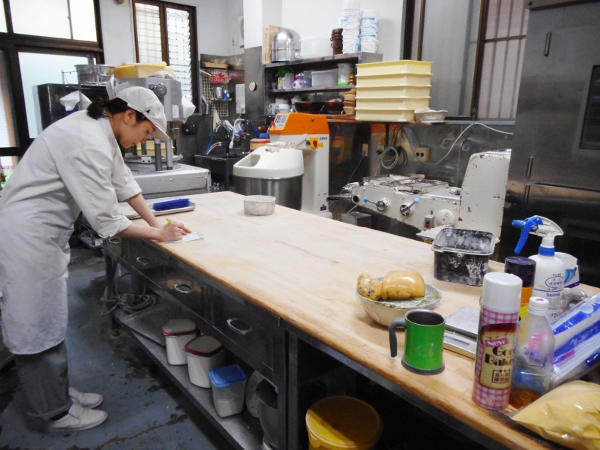 It's a wonder this unassuming family-run business can get it all done, but with work continuing nonstop and fresh breads coming out in waves, they somehow manage to keep the shelves full all day long.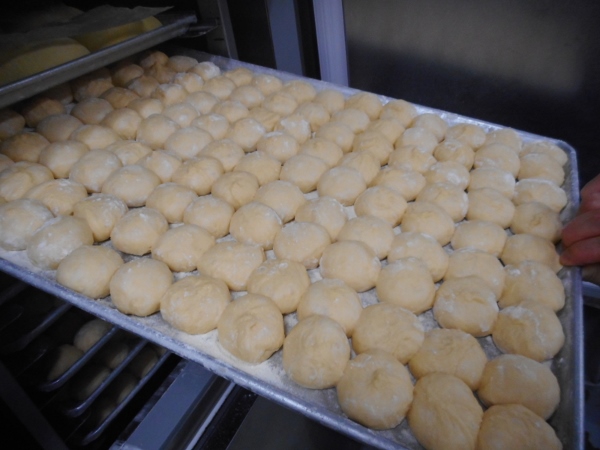 Like I said, Japan loves bread.
And it's a love story kept alive for decades by quality shops like Nakaya.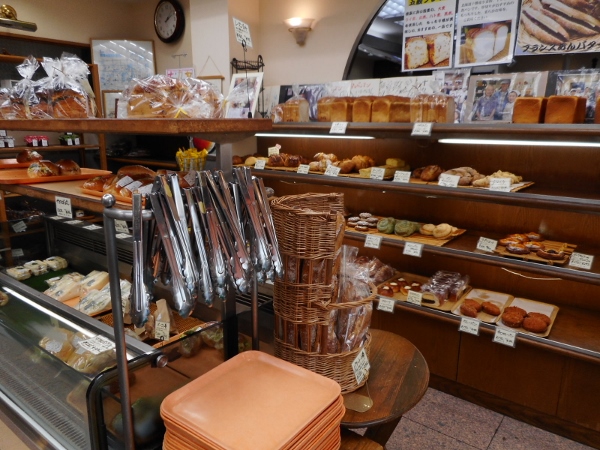 Now you know where to pick up your next batch of baked happiness!
Story and Photos by Xianru Shen (Koto City Office Coordinator for International Relations)