"New Matsunoyu" is located near Kiba station, and is a place where many business men and women drop in on their way home from work.
This is the men's bathroom. The tiled wall depicts scenery in Hawaii.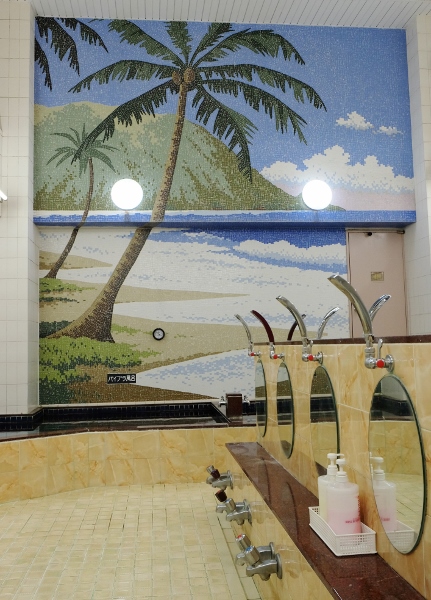 In the women's bathroom "Diamond Head" is pictured on the wall.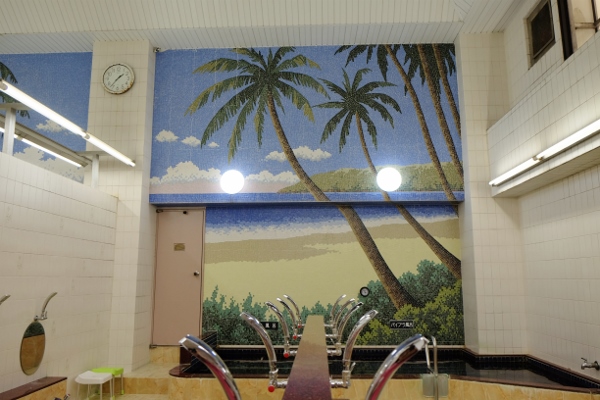 When they had the building reconstructed from its previous wooden structure, "the former owner wanted to have something unique and decided to choose pictures of scenery in Hawaii", says Toshiyuki Umeda the third generation owner.
In both the men's and women's bathrooms, there are two kinds of baths: one called a "jet bath", with the bubbles coming from the floor of the bath, and the other called a "za-buro", a sitting-style bath where the bubbles come from the back surface and from under the feet.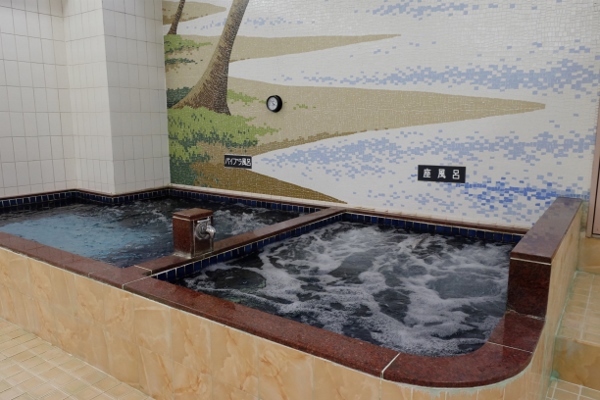 Even though you've had a hard day at work, if you immerse yourself in the bath you can wash away your tiredness….
This is Mr. Umeda, the owner.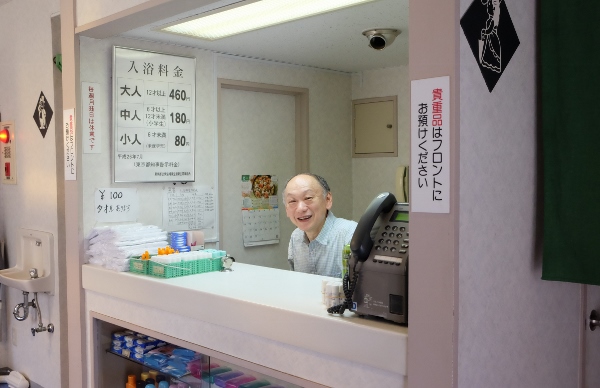 He cleans the bathhouse thoroughly every day.
The changing rooms are also neat and tidy.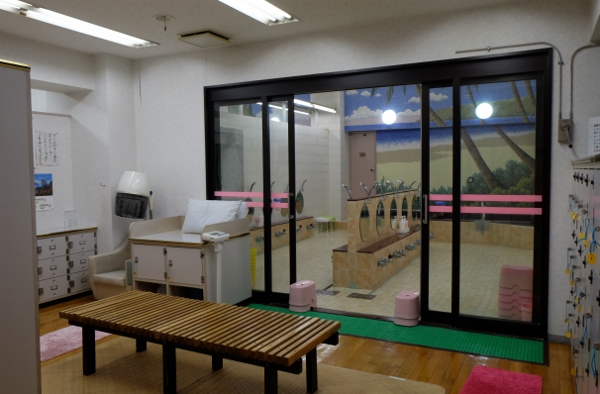 There is even a retro iron pot-shaped dryer in the women's changing room, which is still used now.
"It's good for drying hair quickly" customers say happily.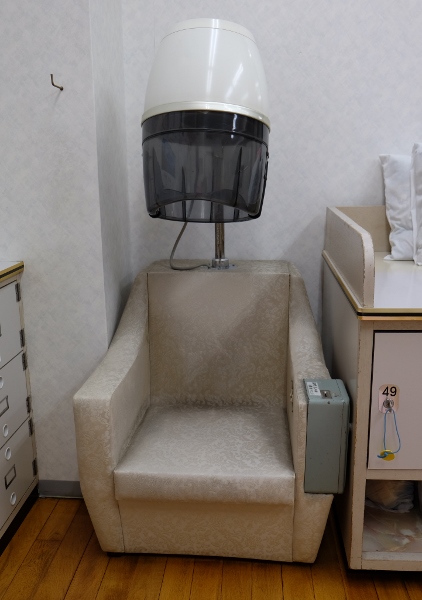 Talking about retro, look at these shoe boxes.
The keys they use are the traditional big wooden ones.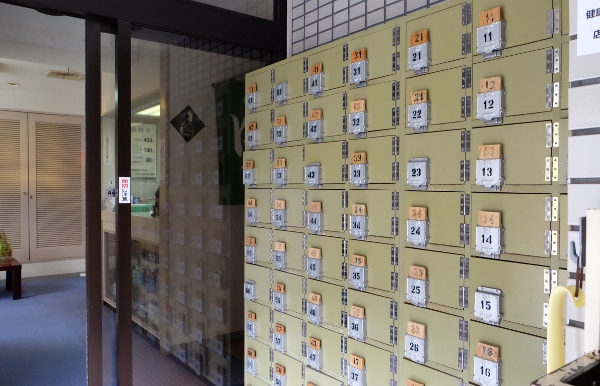 Even though the building itself became new, the bathhouse retains the traditional atmosphere.
Why don't you go and try out "New Matsunoyu"?